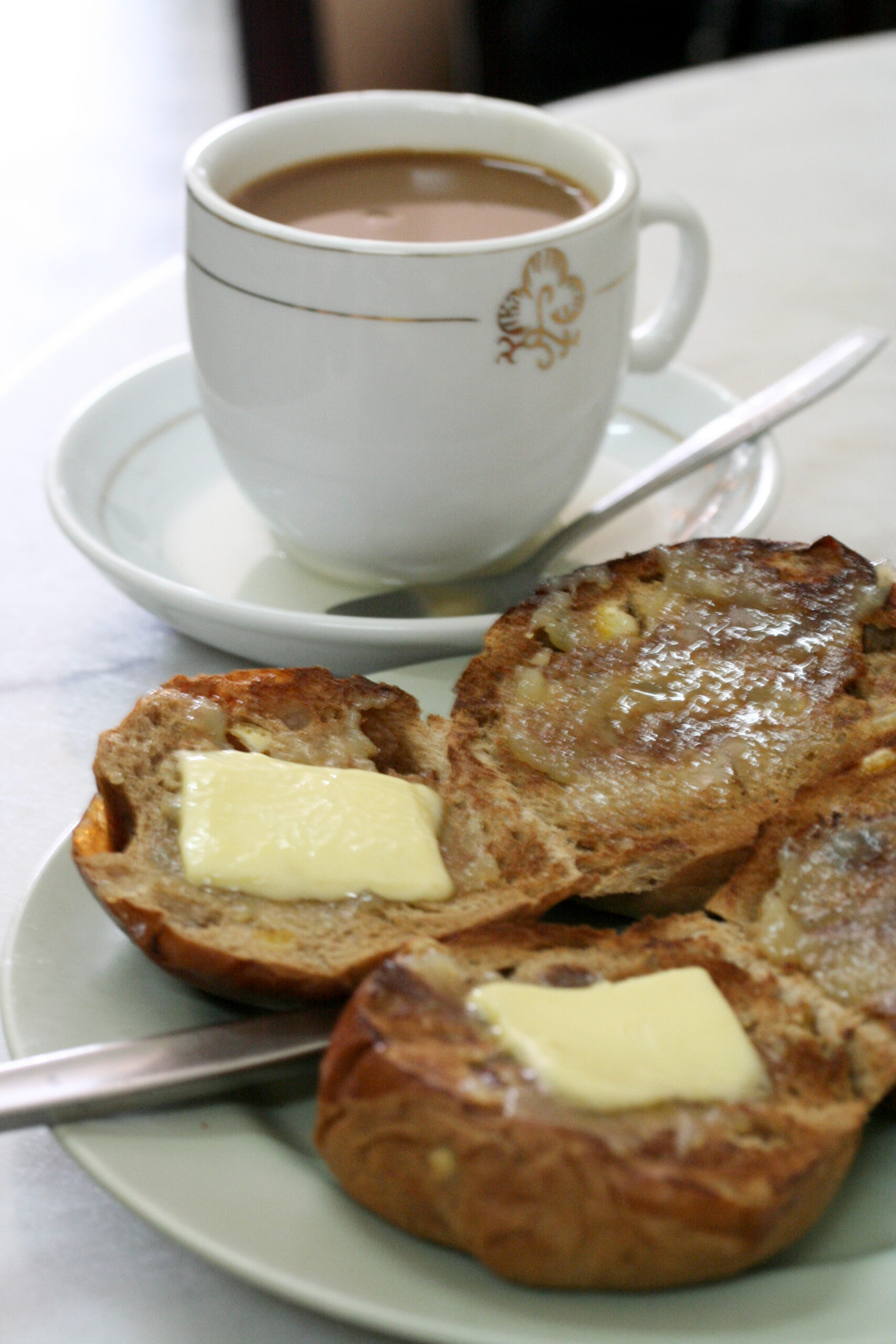 This eatery has finally opened after a 4 year closure!
I just love to blog about old makan institutions! With upgrading going on all the time, it is getting harder and harder to find something with a bit of nostalgia.
Everything about this place is just so original. From the fact that they still heat their coffee over a charcoal fire, to the fact that they still bake their own buns and scones at the back. The tiles on the walls reminded me of my childhood days living in a 3 room HDB flat in Toa Payoh. Heck, even the mold in the grout is probably older than I am. The only thing that was missing from the whole scene is the old Hainanese man in his pajama pants making coffee. It was instead replaced by a lady who looks as if she should be behind a desk of a fashion consultancy. Pretty stark contrast if you ask me.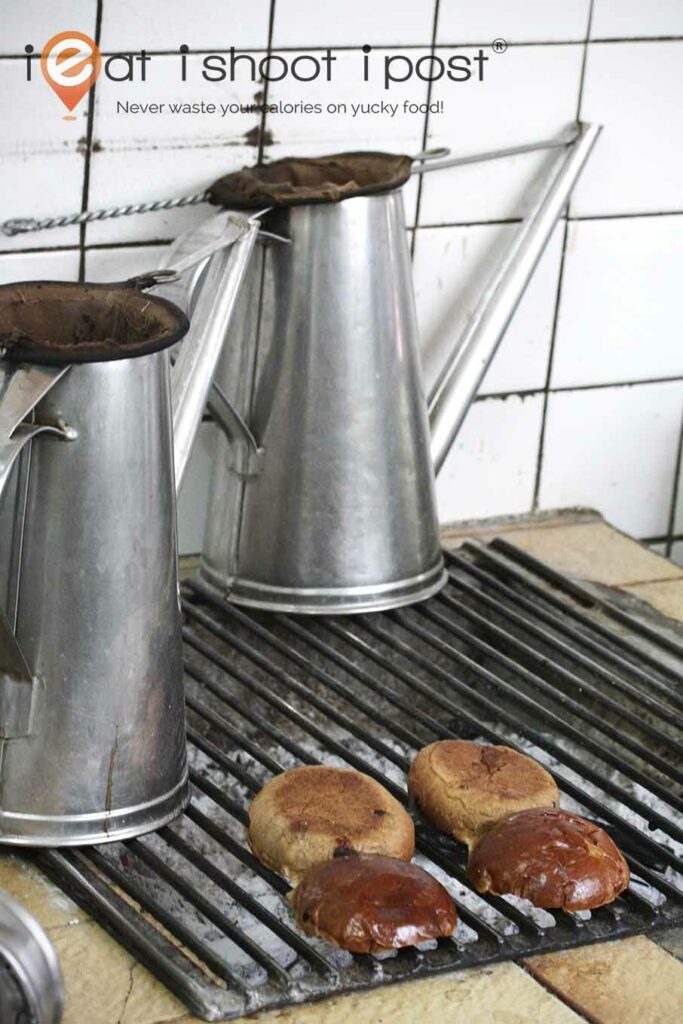 Come here for morning tea and step back to a time when life was simpler and the Indonesians were still happily giving us sand to push the beachfront further away.
They make only a few things in the bakery and they are all very "old school". I arrived in the late afternoon and only managed to get the last pair of raisin buns. In the morning the favorites are their custard puffs and luncheon meat buns. The buns may not look as glossy as the ones in the fancy new bakeries around town, but they sure taste good. The raisin buns with thick slices of butter had that quality about it that still gets me salivating just looking at it. 4.5/5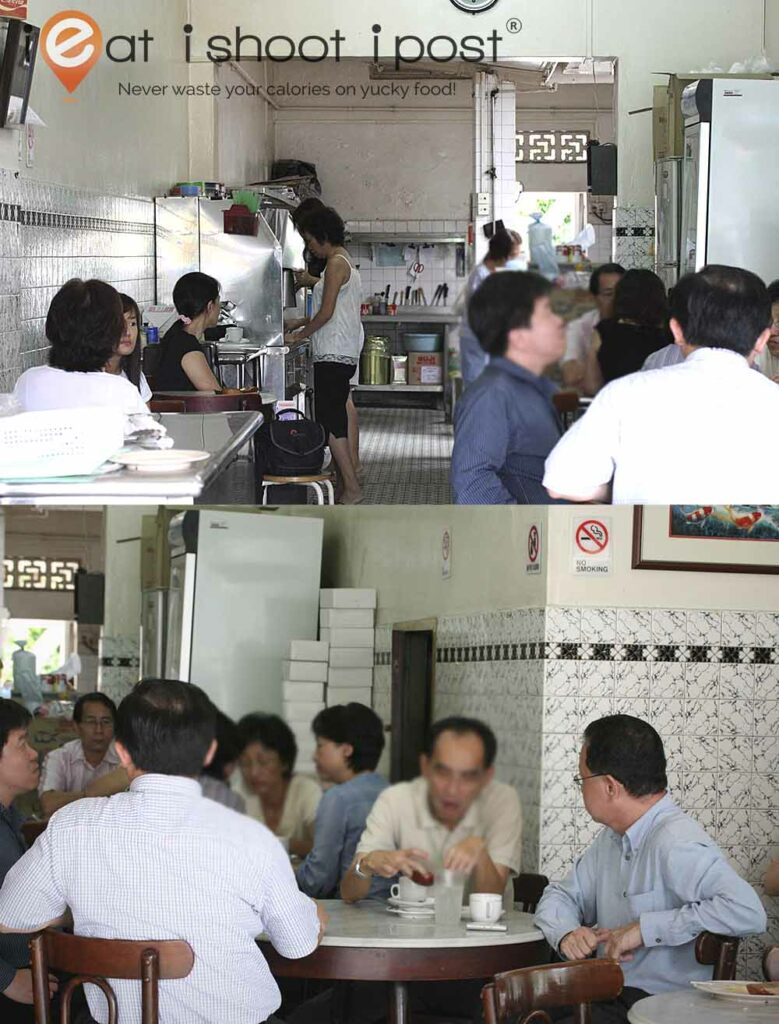 The kopi here is excellent, full-bodied, robust with little acidity and though I stopped drinking coffee because of my reflux problem, this is one kopi I make an exception for. 4.5/5.
Conclusion
I really should just keep quiet about this one and keep it all to myself!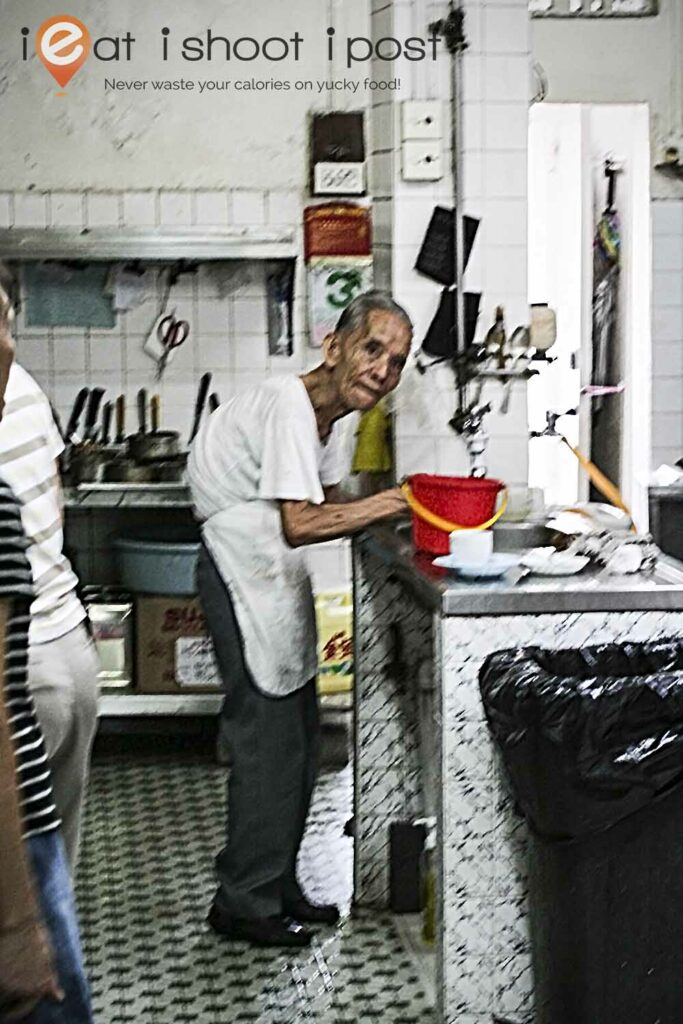 Post Script: Could not stop thinking about the buns so I went back again and voila! I managed to spot the old Hainanese man! Wow, he looks to be pushing ninety but he is still doing his stuff in the bakery. Talk about work commitment. Hats off to you uncle and thank you for giving us the opportunity to enjoy a piece of Singapore's history.