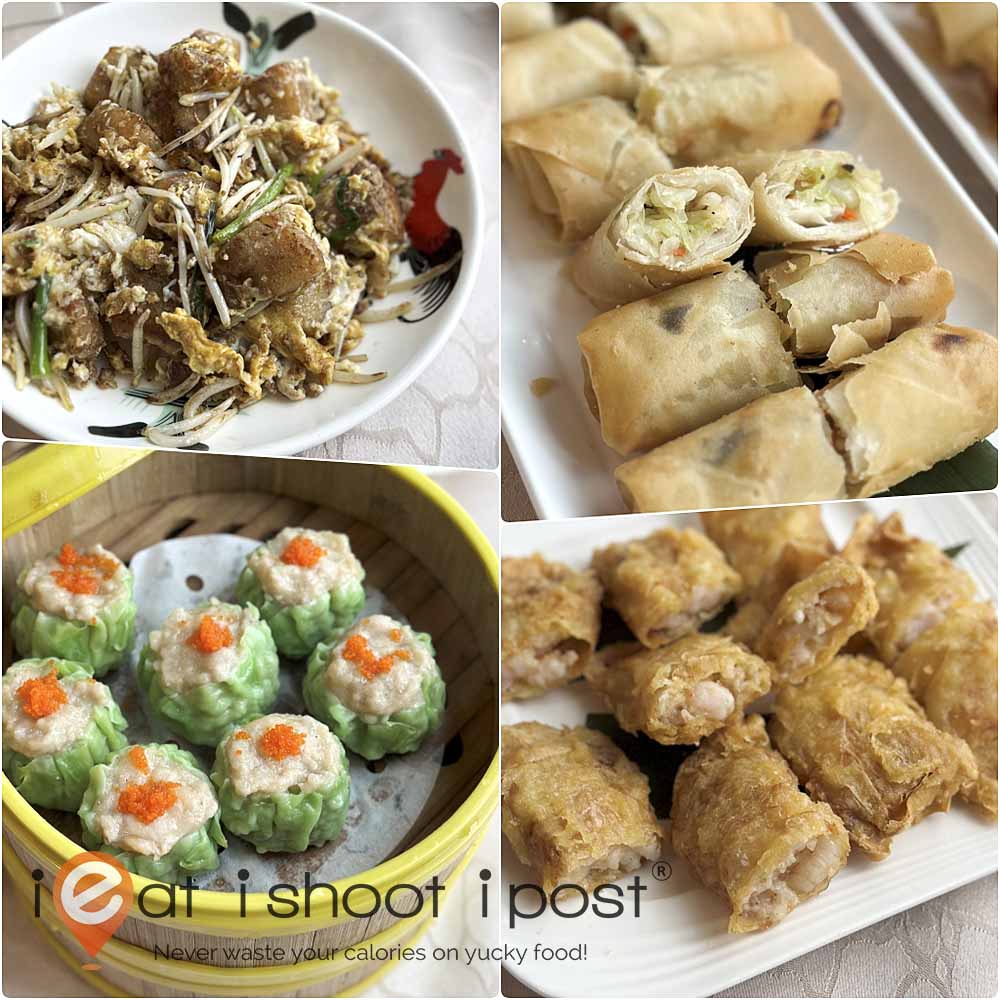 The nondescript Trio building along Sam Leong Road has certainly attracted a few remarkable eateries. I have already written about Hambaobao, Bama's Kitchen, and Golden Roy Pizza there and can't imagine that there could be any more places to write about. After all, the building is not that big, there are only four levels of shops, with each level housing around 10 units. But we just discovered that on level three, there is a Cantonese restaurant which might be best described as a hidden gem, because it is the most unlikely place you would ever think of finding a Cantonese Restaurant.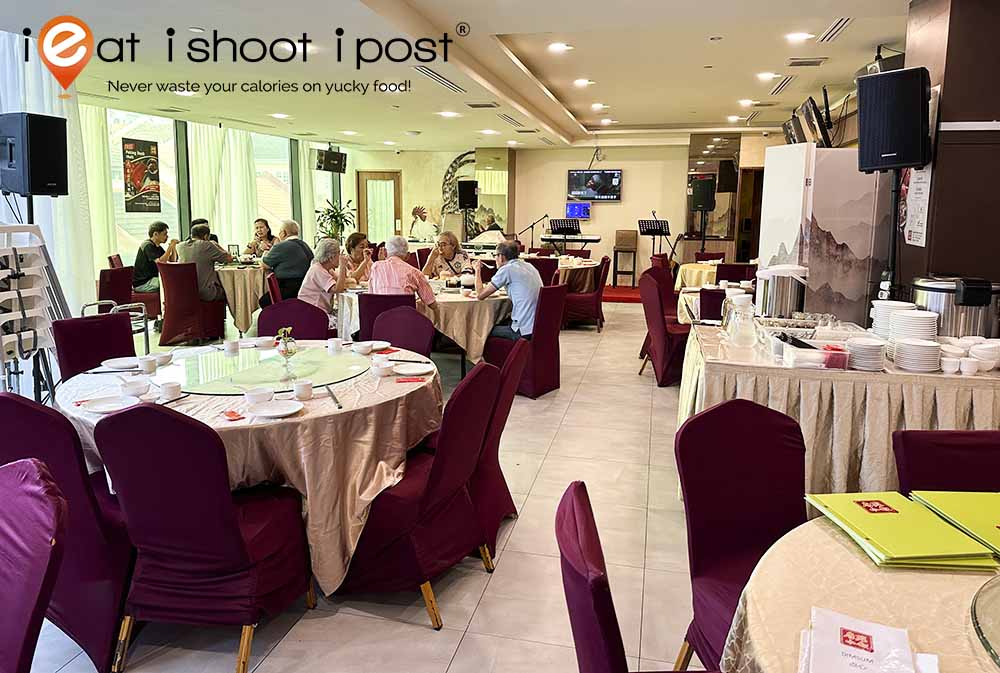 Having started operations only in June 2022, the restaurant has already attracted quite a following, mostly of more senior folk which you can see during lunch on a weekday. Despite the "Grand" in its name, this isn't the kind of fancy Cantonese restaurant with waitresses clad in cheongsam. It's more like a throwback to the Cantonese restaurants of the 70s where you find metal framed chairs with cushioned seats that are covered with red lycra. Throw in a small stage at one end of the restaurant with a karaoke machine and you have the perfect place to organize an octogenarian's birthday party!
Aside from its nostalgic charm, the reason we held our Mid-Week Makan session there is because the food is actually quite good, plus you can still enjoy quality handmade dim sum there at circa 2010 prices.
CAN TRY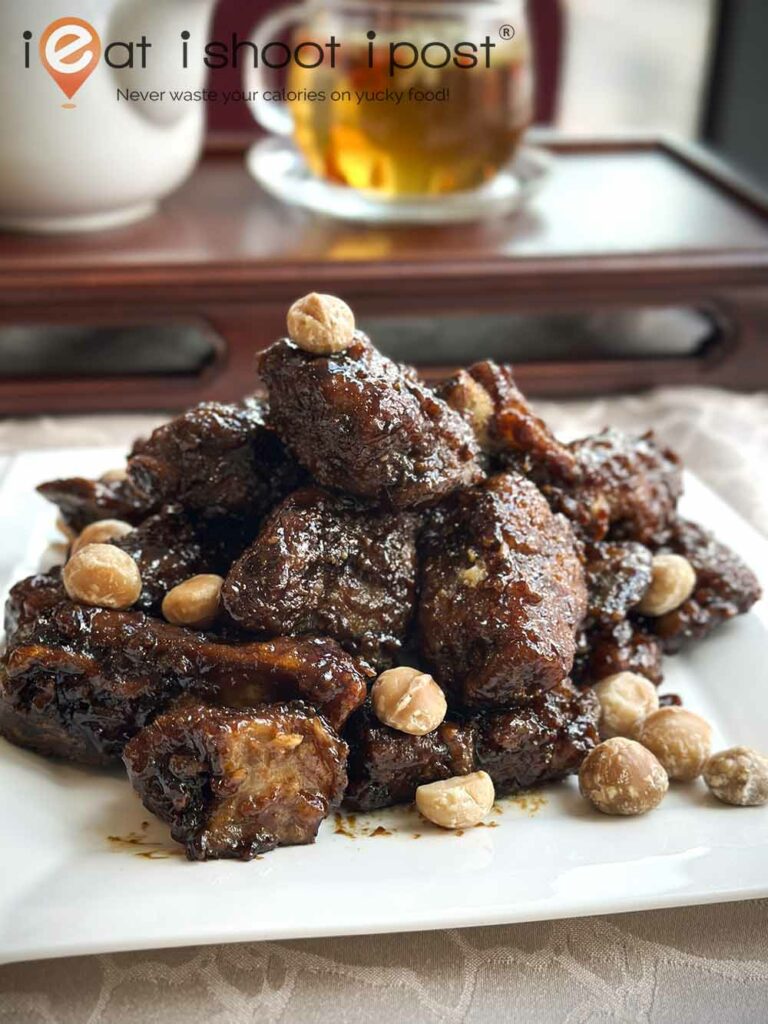 Although the food is good overall, there wasn't any one dish that I can list in the "Must Try" category. But the general impression is that the chef is competent and there should be some dishes on the menu which will be a "Must Try." The pork ribs almost made it to that level. They are fall-of-the-bone tender and the I like their piquant black vinegar sauce. The fried macadamia nuts felt a little out of place, though. 4.25/5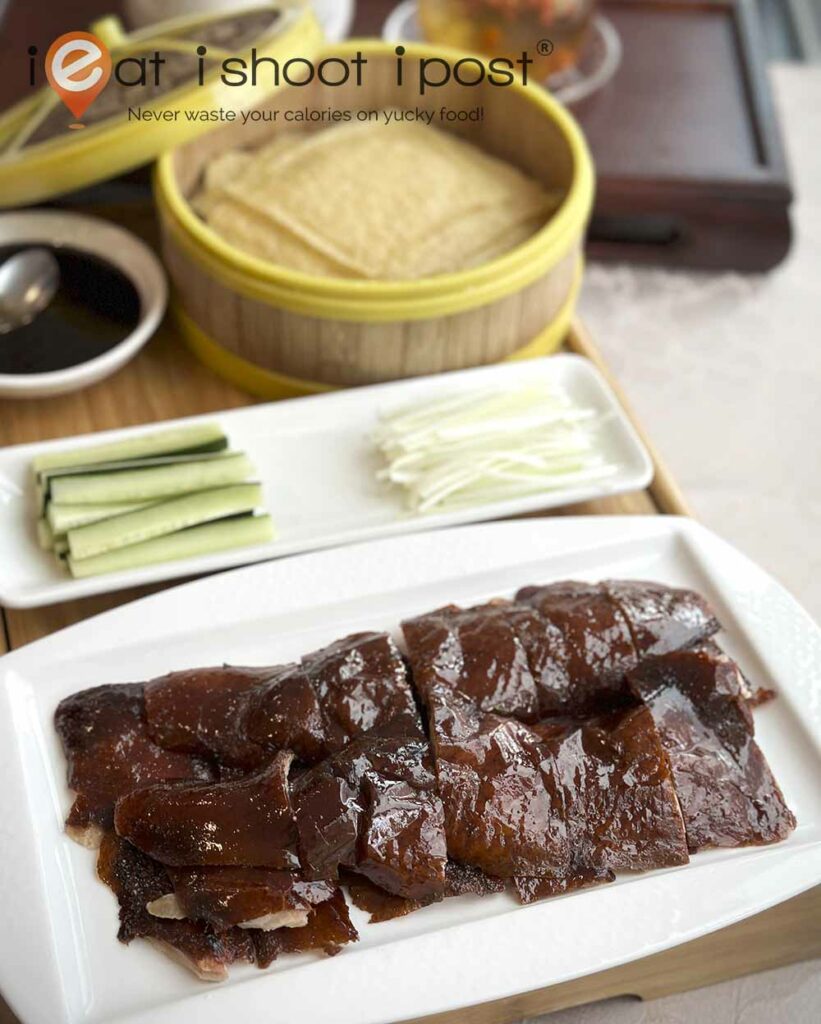 The Peking Duck is quite good. I can't say that the quality of the duck itself is any better than other Peking Duck, but the housemade sauce is very good. I would have preferred the more doughy wheatflour wraps to the egg crepe wraps. 4/5

Note:
They are offering a half Peking Duck for free for a minimum spend of $98 (before ++)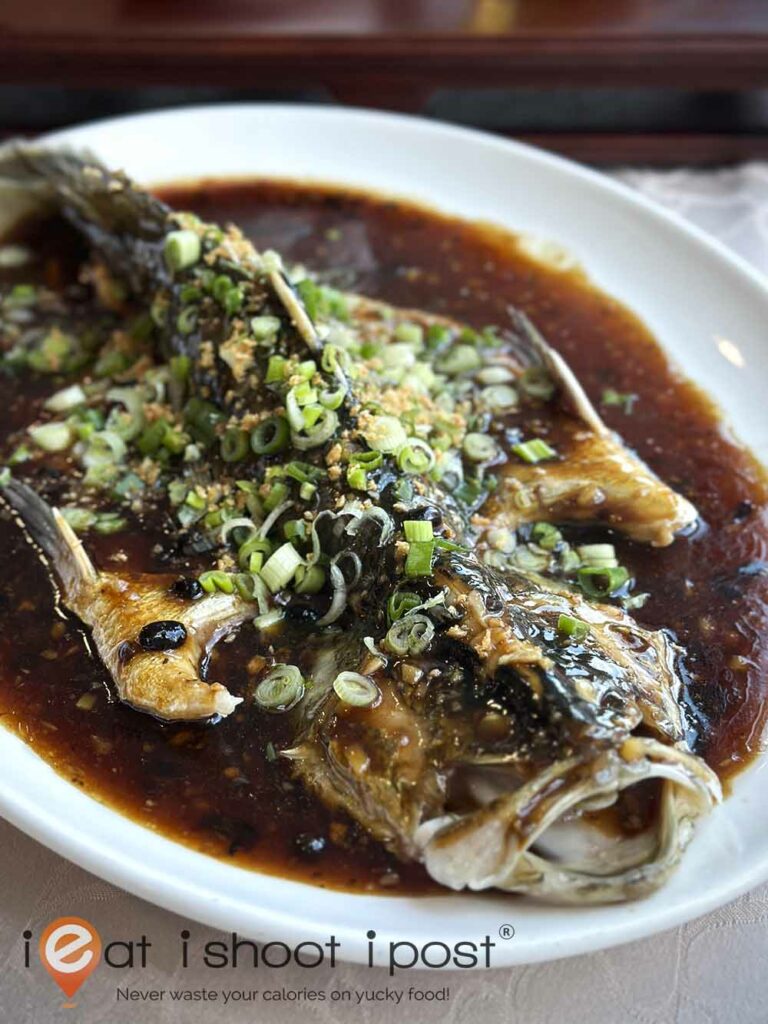 Unfortunately, our seabass that day had a muddy flavour. We were told that the fish had just arrived and usually they would have to stay in the tank overnight to purge the fish of the off-flavour. 3.5/5 I think, I might try the deep-fried Soon Hock with soy sauce next time.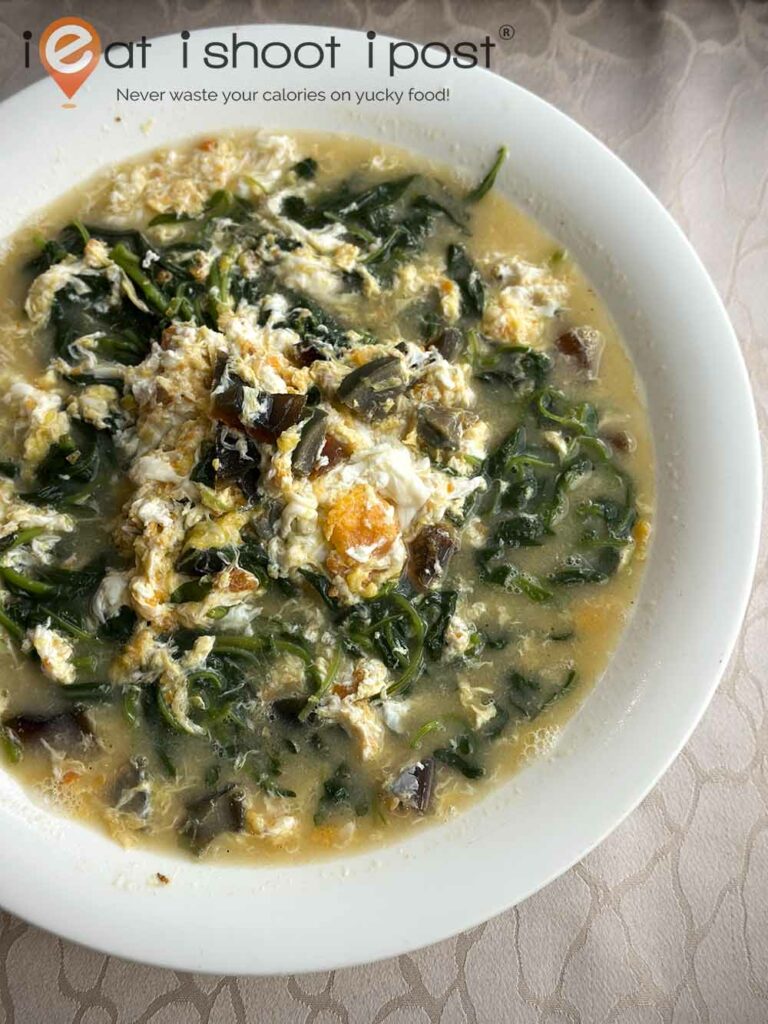 Their three-colour spinach is quite nicely done. As far as this dish goes, this is probably as good as it gets. 4.25/5
Try If You Must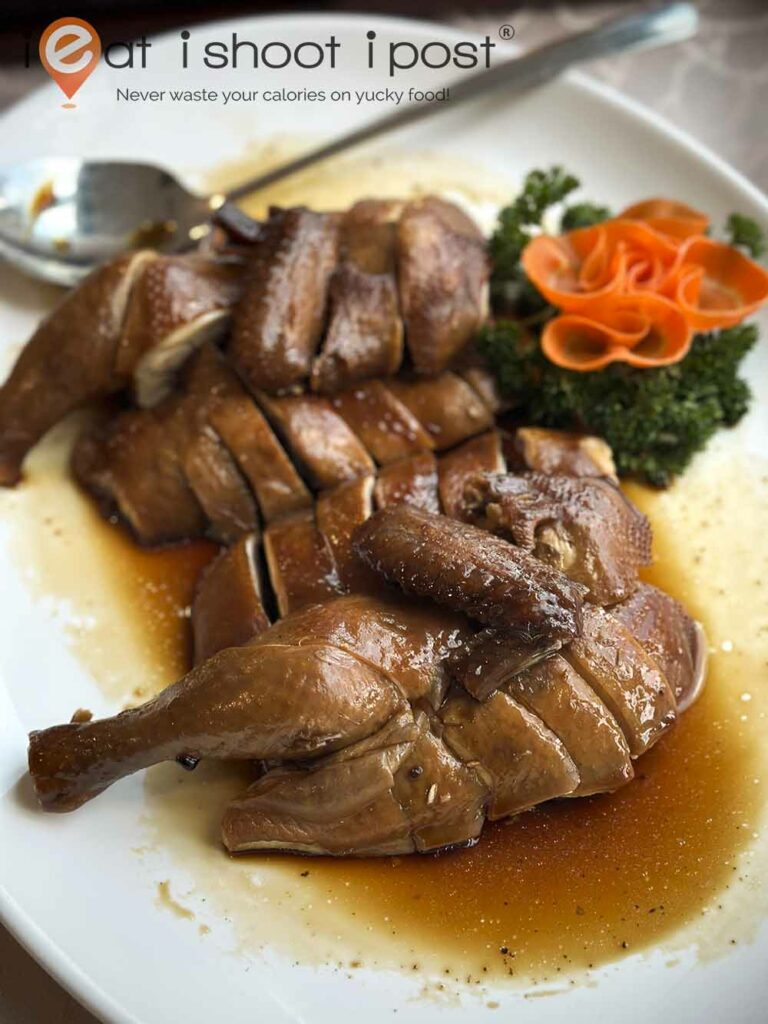 Some of my kakis liked the soy sauce chicken, but I felt the sauce didn't quite have the sweetness and shine and the chicken meat lacked that lively texture. 3.5/5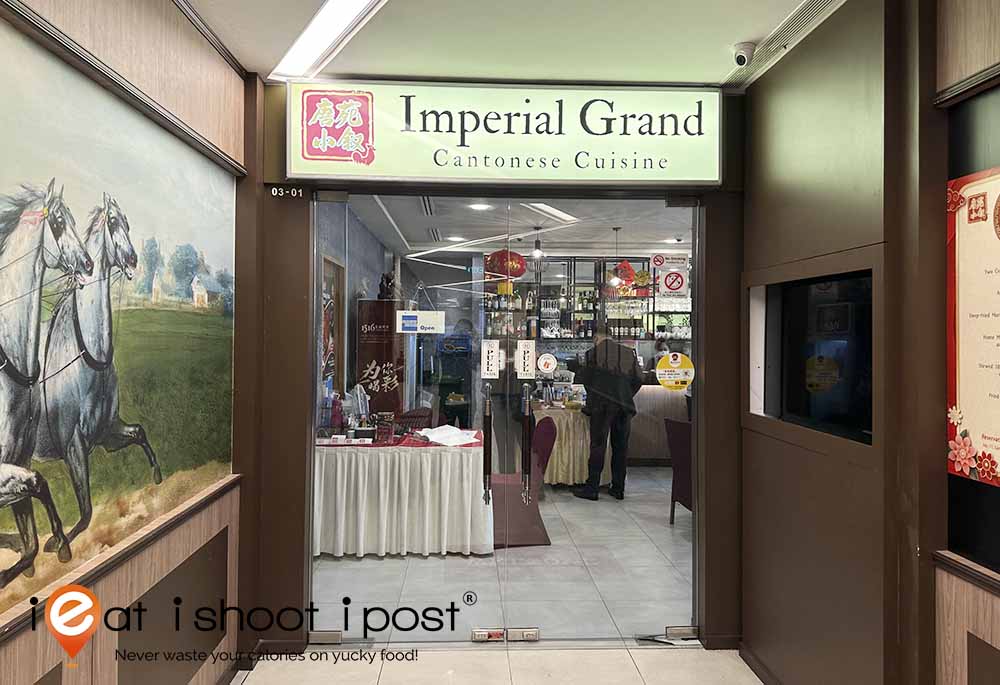 Conclusion
Good place for some old-school Cantonese food without the bells and whistles. This place is a bit out of the way, but the prices are attractive compared to those Cantonese Restaurants in town. With Dim Sum baskets priced at around $6-$8 nowadays, it is nice to know you can still have relatively good dim sum in a restaurant at around the $4-$6 range.