Hope you all enjoy the pictures of the ieatishootipost first anniversary Charity Dinner which were taken by Michelle. Thanks Michelle!
The Dinner Report
We had a great night of food, fun, fellowship and best of all we managed to raise a Grand Total of $7617 for the Andrew and Grace Home for troubled teens. Pastor Andrew says that the money will provide food and lodging for some of the girls for the next two to three months!
SCS Butter our MC King planned a few surprises for our guests starting with a Placard design competition. The Placards were supposed to be used for the auction later in the evening but in the heat of the auction, no one really did use their placards! It was great to see how everyone really got enthusiastic about their card designs!
I am sure you all are happy to finally put a face to some of the familiar pen names that regularly appear on the blog. It was great to finally meet some of the people who have been writing in regularly as well as some "lurkers" whom you don't even know exist. But the biggest surprise of the evening was the presence of Star Blogger XiaXue who came with the NuffNang team led by Mr NuffNang himself!
The auctions went really well and it just shows how generous Singaporeans can be when it comes to supporting Charities. The first auction was for a $100 OlioDome dinner voucher which was won by Big MOG for $135. Then as auction fever heated up, Aston outbid the rest for a pair of Lobster Noodles coupons (worth $120) for a princely sum of $228. Aston told me later that he was trying to matchmake two of his staff by promising them a Lobster Dinner if they both went on a date together! The next pair of Lobster Noodles coupons got sold to Fashionfoodie for an even princelier sum of $268!!
Next came the Gemstone auction. The Jasper Necklace was sold to Big MOG again for $188 who bought it for his lovely wife. And finally, I was under a lot of pressure to outbid Amagada for the black Mother-of-Pearl necklace for $228! I couldn't believe that my wife (who was modeling the necklace) would bid for it herself! What to do? Everyone was looking at me for the final bid! OK OK, it was a nice necklace and its been a long time since I bought her the last set of jewelery!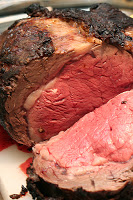 Aston's new restaurant, located a stone's throw away from the old Aston's Specialties was the perfect cosy little diner to host the event. Whilst Astons Specialties serves Value for Money western food, the idea of Astons Prime is to dish out higher end stuff like the Australian Angus Prime Rib of Beef at "Value for Money" prices. A 300g cut of the Prime Rib costs $46 and is available every evening. I especially enjoyed the Red Wine Gravy which Aston tells me takes 3 days of slow cooking to make.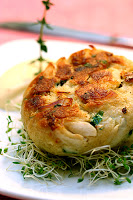 Astons Prime also serves up Grade 9 Wagyu 200gm steaks for $89.90 and other stuff like Lamb Racks and Crab Cakes in their regular menu, at prices that would make you smile! His idea is to have a casual dining restaurant where you get to eat quality produce that is usually served at high end restaurants at the best price possible.
Being the generous guy he is. Aston sponsored the whole dinner so every cent that was donated could go the Andrew and Grace Home. Big thanks and applause to Aston!
I would also like to thank the Booze Wineshop for sponsoring the wines for the evening. Beadhub for sponsoring the doorgifts and the two necklaces for auction. Thanks also to OlioDome, Ya Kwang Dai Pai Dong, Little Red Shop and Carl's Jr for sponsoring auction prizes and door gifts!
Many people also stepped in with personal support for AG Home. One of our readers, Alan Goei gave a donation of $2000 to the home but unfortunately couldn't make it to the dinner that night. Similarly, people like BlurTing, Lee Oi Ling, Lawrence Hong and Damien also contributed to the home but could not make it to the dinner. Some guys like Liverpool also donated extra $$$ on top of their own tickets! Our winner of the Gourmet Culinary Course, Angeline Sim personally sponsored $1000 towards the Marathon run by Pastor Andrew at the end of the year. We had people like Philip who found out about AG Home's sports program and volunteered to contribute his time to helping the girls in their training. We even had a band from Bethany Presbyterian Church volunteering to play at the AG Home to inspire the girls to get into music! Lastly I also like to thank Mr NuffNang, aka Ming who contributed $200 to buy KFC and Pizza Hut for the girls who are left at AG Home while their "parents" are out having dinner! Thanks to everyone for their generosity.
Big thanks to SCS Butter, Happi Mummi and iwatch_ueat for doing such a fantastic job in organizing the event and taking all the stress off of me! Haha. OK buy you all dinner sometime! Also special thanks to Michelle for taking the photos that night.
Finally to all ieatishootipost readers out there and especially to my regular makankakis! By reading the Blog and joining me on the makan sessions, you have also greatly contributed to this event. Like I told everyone that night, Bloggers like me feed off readers like yourselves! "If a tree fell in the forest and there was no one to hear it, was there really a sound?"
A Story of Inspiration Unfolds
I would like to conclude by sharing a story of something which happened that night which really inspired me when I and I hope it will show you that nothing in this world occurs by pure coincidence.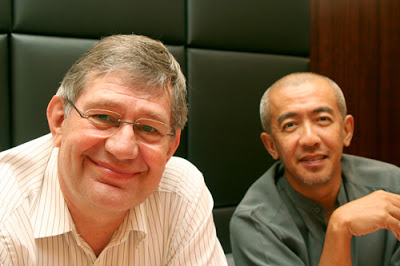 Pastor Michael Ross-Watson (Big MOG) and Pastor Andrew
Big MOG was a missionary in Indonesia many years ago. During this time he had formally adopted 2 children and permanently fostered 4 others. Tini was one girl whom Big MOG and his wife fostered. Tini was sold to another family as a maid when she was only four years old. When she was 9, her lady boss became very ill and she had to care for her. When she finally died, she was left with her boss who sexually abused her for 2 years. When Big MOG found out about her plight, he and his wife undertook to adopt her into their family. Through their patience, love and compassion, Tini was eventually healed of her psychological scars and is now happily married and the mother of a teenager living in Java.
Another girl that Big MOG adopted was a 7 week old pre-mature baby girl, born less than a kilogram (Normal around 3 kg). The baby girl had a severely damaged right leg and had multiple infections and was given up to die by the doctors (Sometimes we use our minds but not our hearts). They said that even if she lived, she would never be able to walk. Undeterred, The MOGs took her in and nursed her and through a miracle of God, her leg was completely healed. Angela now lives in London. She is perfectly well, has published a few children's book and is now pursuing a Masters in Journalism. She has in fact just returned from visiting Tini in Java!
Big MOG shared his story of his two girls about 8 years ago at a church camp run by Covenant Presbyterian Church. In the audience was a young couple who are struggling with the "crazy" idea of picking up girls from the street to care for them. (This was at the time when they were in the process of setting up AG Home). Hearing Big MOG's personal story convinced them that what they are trying to do was not that "crazy" after all since there were others doing it successfully. Who would have known that 8 years later, Pastor Andrew and his wife Grace would be sitting at a dinner table with the man who inspired them to carry on with their work!
So despite all the headache and heartaches in trying to organize my very first Charity Dinner (lots of it was shared with my three friends), I guess at the end of the day, lots of great stuff came out of it and though I thought that I was not ever going to organize another one, this last story really inspired me that whatever was done that night might somehow play a significant role in someone's life. I guess that makes it all worth the while!
So thanks for reading and I hope that more people will be able to get involve in the next Event!
In the meantime, those of you who feel that you still want to contribute to AG Home, please do so by contacting Pastor Andrew directly at [email protected].
No one has ever seen God;
but if we love one another,
God lives in us
and his love is made complete in us.
1 John 4:12