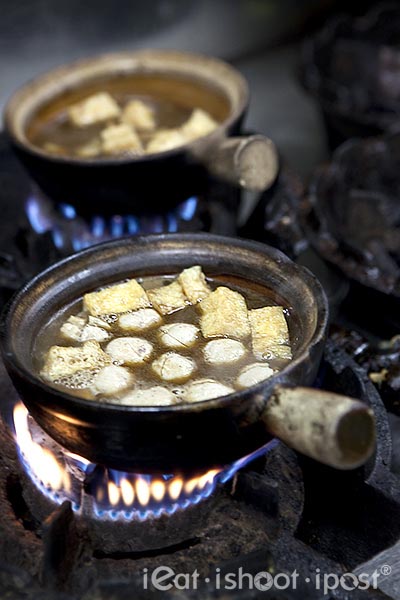 Singaporeans love to complain. The most frequent complain that I get concerning the ieat hawker app is that there isn't enough eateries up North. OK, the reason there aren't many red pins on the ieat hawker map is that there really isn't that many places up North that someone from the South would bother to drive up to eat. Seriously. Ever since I released the App last October I have made a concerted effort to seek out eateries up North. So far, I have added, Chong Pang Nasi Lemak, You Huak White Bee Hoon and Yishun 928 Laksa which is already in the latest update of the App. Although they are good, they are not quite as spectacular as a lot of the eateries further South.

See, I am complaining. Singaporeans love to complain.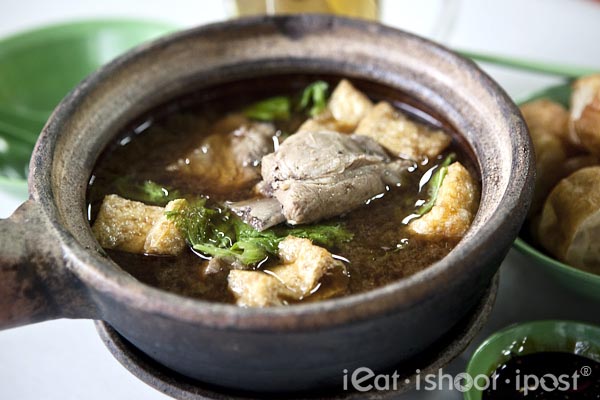 Anyway, I drove all the way to Marsiling Lane for this Bak Kut Teh because when I posed the question of what to eat up North on Facebook, this was the stall that got mentioned quite a few times.
The special thing about this Bak Kut Teh is that it is the herbal type that is served in claypots instead of the peppery type commonly found here. It was a pretty good meal, but it just didn't have that extra something to get you to drive all the way up North to try it. And guess what, at the end of meal, when I asked the stall for their namecard I found out that they have a branch at Bedok, just near my clinic! So you see, I keep telling you, its hard to find something compelling up North! Sorry Northerners!
Conclusion
A nice Bak Kut Teh to try if you are around the northern part of Singapore. I am still searching for something really compelling up North that is worth the calories and fuel. 4/5