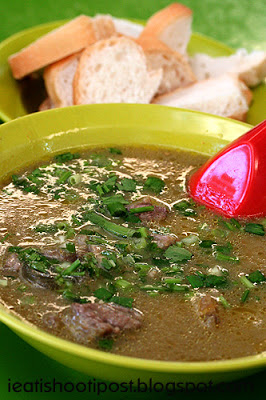 This stall is closed. They have moved to Upper Boon Kheng Food Centre, stall 01-03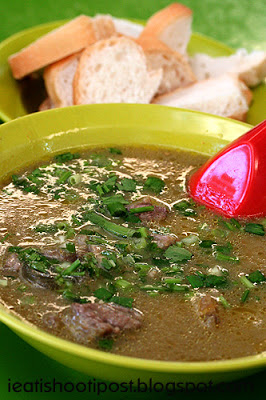 I think I must have stopped taking mutton soup about 20 years ago ever since I started to get worried about my cholesterol levels. But I do remember some of the really shiok mutton soup that my Dad and I used to have when I was a kid. Nowadays, it is not just the cholesterol that worries me, its also the fact that spicy, oily stuff always gives me indigestion.
But anyway, this stall's signboard states that they are a branch of the famous Upper Boon Keng Food Centre which have been dishing up Mutton Soup since 1955. Ok lah, worth a try.
The soup was actually very good. It was smooth and savoury (some mutton soup can be quite powdery) and its great when you are looking for something to satisfy that craving for umami. 4/5. The owner said the soup over at the main branch would be even better as the turnover was greater over there, so the soup would be tastier. (Looks like a visit to Upper Boon Keng FC is in order)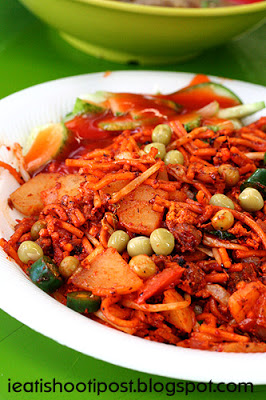 Liverpool liked the mee goreng here. For me, I'll have to admit that I have tasted bad mee goreng before to say that this one is NOT bad, but I haven't yet tasted a superdupershiok mee goreng to say that this one is NOT shiok. So I will give it 3.75/5
Conclusion
Have not tasted enough of these dishes to make a good judgement. To me they were quite good. Please write in if you know of this stall or their main branch!