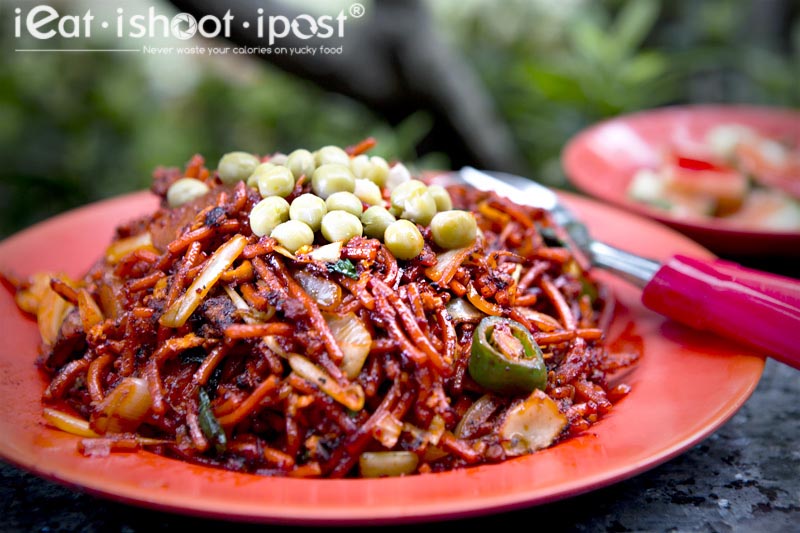 I must admit that I am not a big fan of Mee Goreng. I have never been one as a kid and I have yet to find one that had made me change my mind. Ok, let me qualify that. I am talking about the Indian style Mee Goreng. There was a period of time when I was quite crazy about the Chinese style Mee Goreng when Punggol Seafood was still located at the Bus Terminal at the end of Punggol Road, but since then I think I only eat Mee Goreng about once in a few years.
That sort of makes it hard for me to recommend a Mee Goreng stall to you.

But thankfully, there is such a thing as consensus. And the consensus amongst our facebook fanbase is that one of the best Mee Goreng around can be found at this particular stall in Ayer Rajah Food Centre.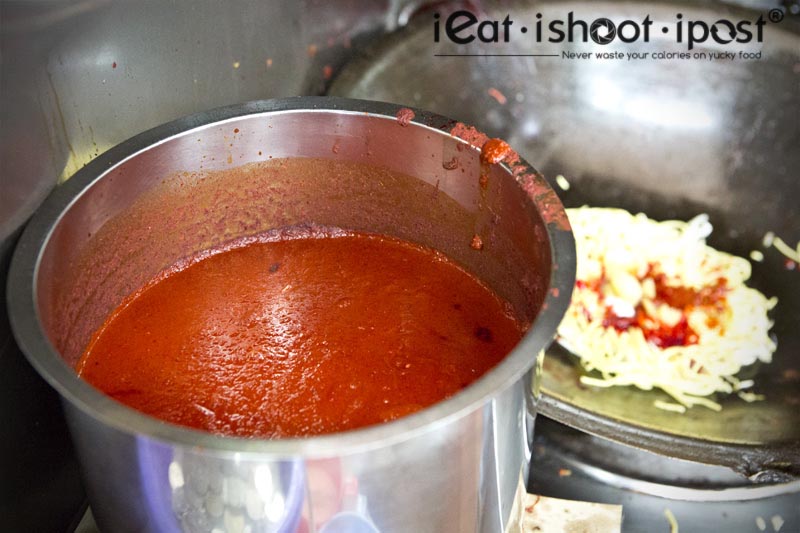 It is said that Mee Goreng is a dish that best exemplifies the ethnic mix of Singapore during the colonial times. The yellow noodles are from the Chinese. The mutton and spices from the Indians. It has a Malay name and the bright red colour stems from the Tomato sauce which we have the British to thank for.
But what actually sets one Mee Goreng apart from the other? A few of the Mee Goreng hawkers I spoke to tell me that the power actually lies in the secret sambal which they use to add that special kick to their dish. No one would tell me what was in the sambal, but one thing is for sure, there is a definitely a generous amount of bright red food colouring involved!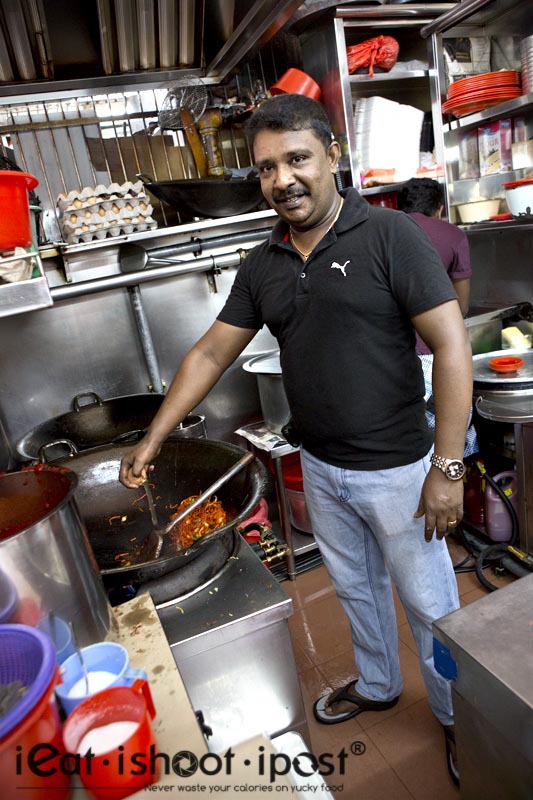 The Mee Goreng was good. It had enough char on the noodles to give it a smokey flavour. It's spicy and mildly muttony and the canned green peas added an old school touch. I wasn't blown over by it, but as I say, the consensus is that the Mee Goreng here is one of the best in Singapore. Me, I still haven't found what I am looking for. Or perhaps, I don't know what I am actually looking for? 4.25/5
Conclusion
If you are hankering for Mee Goreng, this is a safe bet. It's a winner in a lot of people's books and has a long heritage since its days at Shenton Way. Not a personal favourite dish, but I can see why some people love it.