This place is closed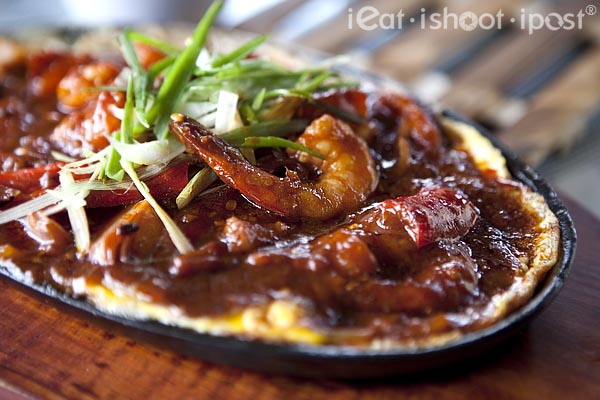 Its hard to imagine Singapore having farms, but we do have small pockets of land in our tiny island that has been set aside for agriculture. They don't produce enough food to feed all of us, but its nice to know that there are places that we can go to that feel that we are a hundred miles away from the skyscrapers and HDB blocks, sit down under the stars and imagine that Singapore has an outback.
Hidden amongst this rural parts of Singapore are some eateries like Soulout who are capitalizing on these "Ulu" (Rustic) prime estate. Their appeal is to provide their customers with the antithesis of what the rest of Singapore is providing. So don't expect interior decor ala Ngee Ann school of interior design and sensor operated toilet taps (actually don't even expect the tap to work). We are talking bare concrete, creaky ceiling fans and stray dogs feeding on your scraps here!

I would describe Soulout as a Cze Char Pub. Actually, when you think about it, most of the Kopitiam Cze Chars also function like local Pubs where men go have something to eat and then settle down with their bottles of Tiger (or Calsberg or Heineken depending on the colour of the T shirt the lady wears) while watching football. What I am saying is that the food at Soulout is more like Pub food. It is food with a lot of flavour, but simple, straightforward and easy to prepare. And just like you would expect burgers and fish n chips in an English Pub, you can expect local favourites that are full of flavour that would make you thirsty for another pint.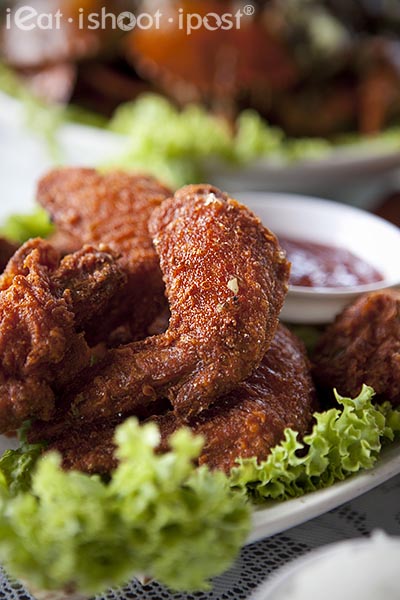 Their Har Cheong Gai is a good example of what I mean. Quintessentially Pub food, fried Buffalo wings are quick to prepare, delicious and make you want to drink more beer. (or Coke in my case). But their Har Cheong Gai is quite unique. It looks a bit like a cross between Har Cheong Gai and Buffalo wings. So you got the prawn paste flavour as well as the heat of Buffalo wings. It's freshly fried, piping hot and juicy. Can't go wrong to have a plate on your table. 4.25/5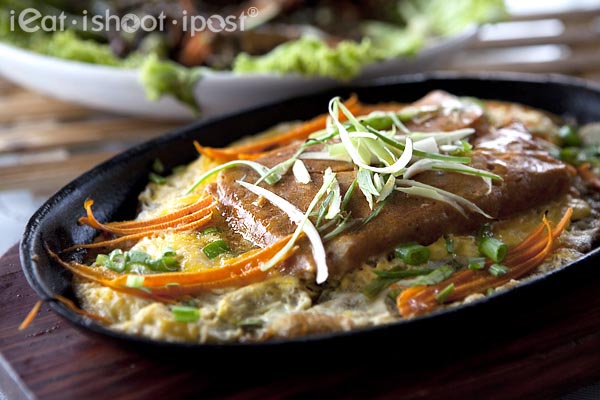 Another good example of Pub food is the hotplate otah. It doesn't take much of a genius to place a piece of Muah Otah over some eggs on a hotplate, but that doesn't make it any less delicious. But hey, opening a bag of chips and putting it on a plate is still delicious too right? 4/5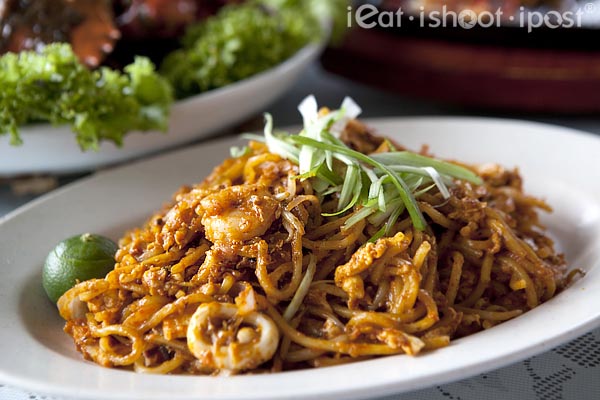 It was our friend Cactuskit who first introduced us to this place and the dish that captivated him was their Mee Goreng. This is the wet, Chinese style Mee Goreng which was popularized by Punggol Seafood many years ago when they were still in the old Punggol bus terminal at the end of the pier. The Mee Goreng here is very well fried and delicious although I felt most of the flavour comes from the tomato ketchup and Chilli sauce rather than a robust seafood stock. 4.25/5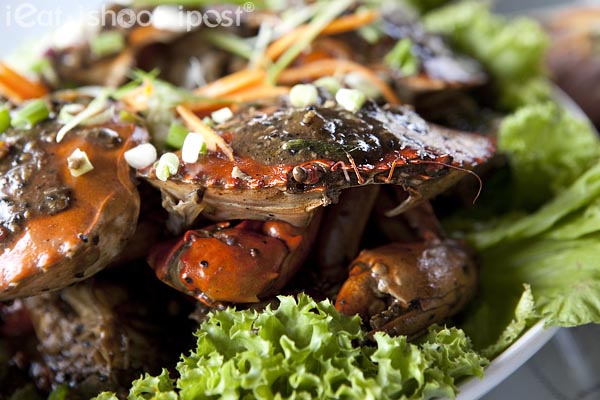 Now, if you are really heading out to Soulout for drinks with three other friends, then their Pepper Crab and beer set is what you might want to order. For $45, you get four crabs and four beers and you can sit out in the farm, licking the black pepper off the crab shells and washing it down with beer. Not bad for a night out with friends. I don't think that the Black Pepper sauce is anything to rave about but the crabs come from the crab distributor who occupies the same premises, so they are usually quite fresh. 3.5/5
Conclusion
This is a great place to chill out with some friends that feels as if you have just gone through the 2 hour wait to pass immigration. The food is simple but well executed and would be a good place to settle to have dinner after bringing the kids for a day out at the farm!