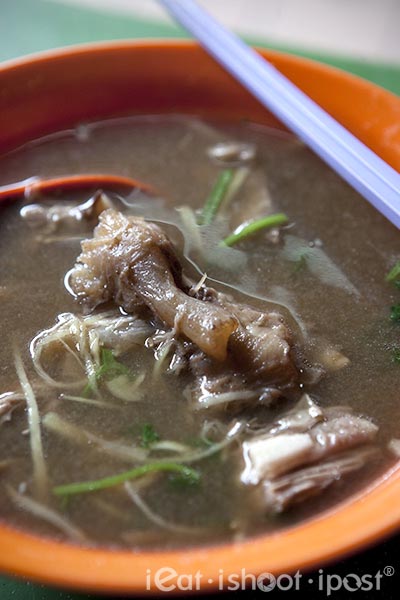 I have never been a big fan of mutton soup….the chinese version anyway. I don't remember ever eating it as a child. So I guess that is why this is only then 2nd mutton soup that I have blogged about after so many years. Of course, the other problem is that there are really not many mutton soup around in the first place, let alone good ones.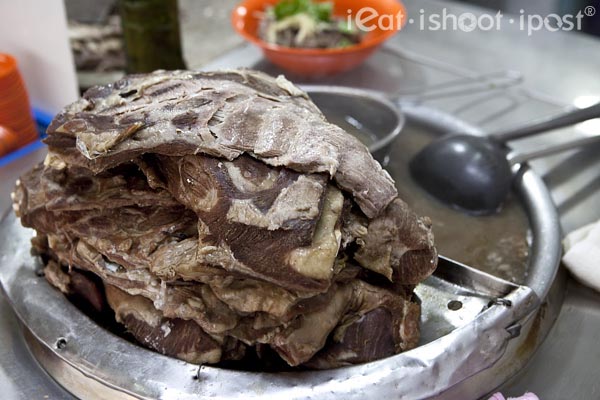 So what would a mutton soup newbie like me make out of this dish? Is this good or no good? I really don't have a reference to compare with so it is difficult for me to assess it. Fortunately for me, one of my readers, a man of the baby boomer generation approached me and introduced himself as a long time fan of this particular Mutton Soup stall. He has been eating here since the time the stall was situated at the Bukit Timah market just across the road and was run by the current stallowner's father!
Being a connoisseur of Mutton Soup, he rattled off a few stalls where he gets his Mutton Soup fix (I forgot to write them down! Told you I am not a big fan) before telling me that this is his favourite place. So with that glowing endorsement, I add this stall to the blog.
From what I was told, the key to a good Mutton Soup is in the ability of the chef to remove the gamey mutton taste through the right balance of herbs. This, I must say the stall does very well. The soup is pretty much a herbal soup base with a distinct mutton aroma. I felt that it tasted a little bit sweet. Not something I look forward to eating, but I am sure the stalls has many fans from its many years of existence who would attest to its quality. 4.25/5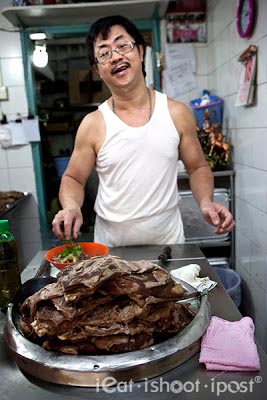 Oh, in case you are worried that Mutton Soup is unhealthy and causes an increase in your cholesterol levels, Mr Tan, the owner here tells me that he drinks his soup everyday and his cholesterol levels are very good! But please, he might be just an exception to the rule!
Conclusion
Can't say I am a big fan of Mutton Soup, but this one is recommended by many of our facebook fans, so if you are in need for sheep, this is one place to get your feed.