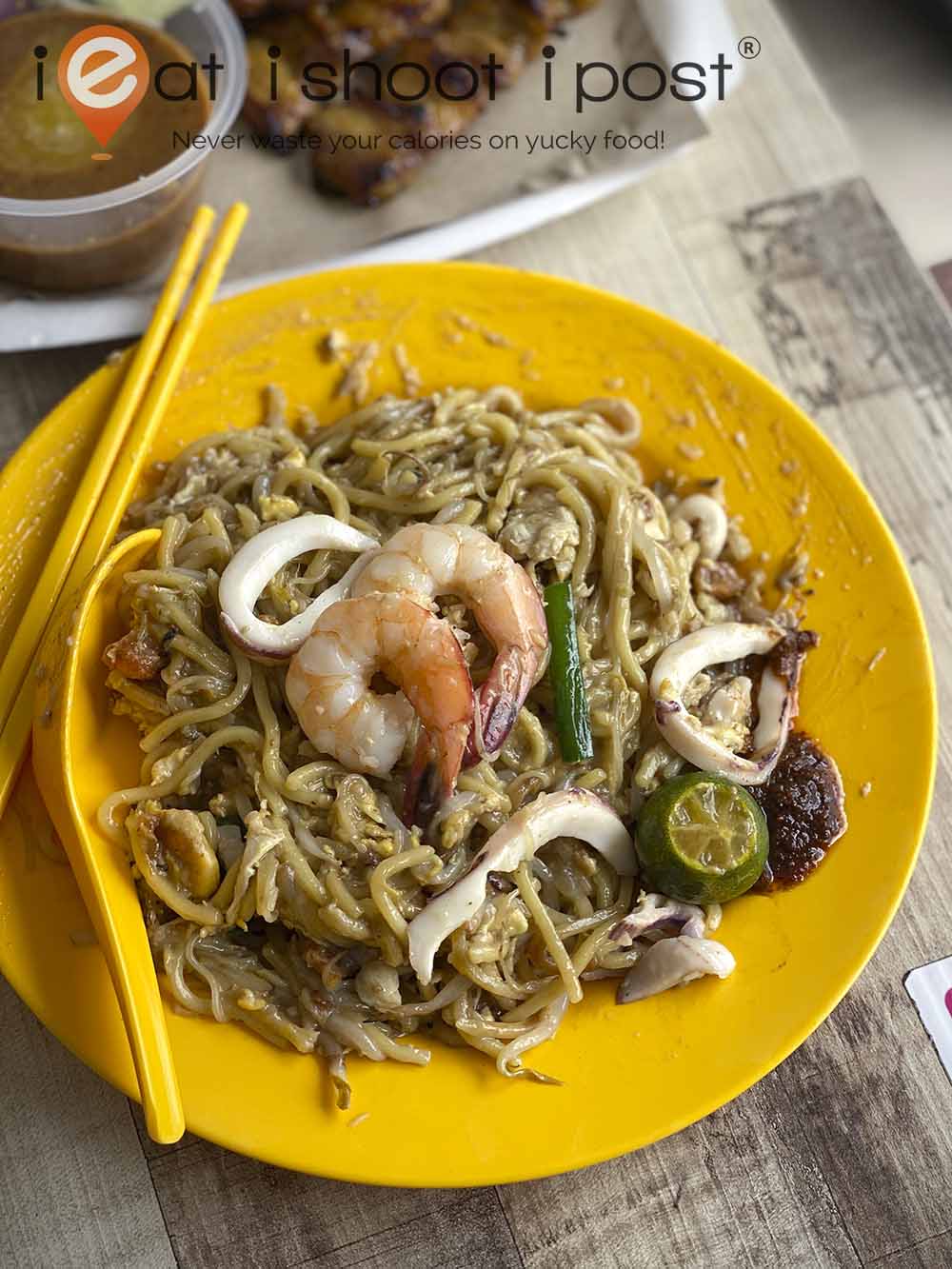 Those of you who have been reading this blog for a while would probably know that fried Hokkien Mee is my all-time favourite hawker food, and I especially like it together with pork satay.   After having tried the Hokkien Mee from many of the famous stalls across the island, the one that I always go back to when I just want to satisfy my Hokkien Mee craving is Geylang Lor 29 Hokkien Mee which I first tried in 2007.  Since then I have been back many times and this is the place I usually bring overseas visitors to when I want to introduce them to the dish.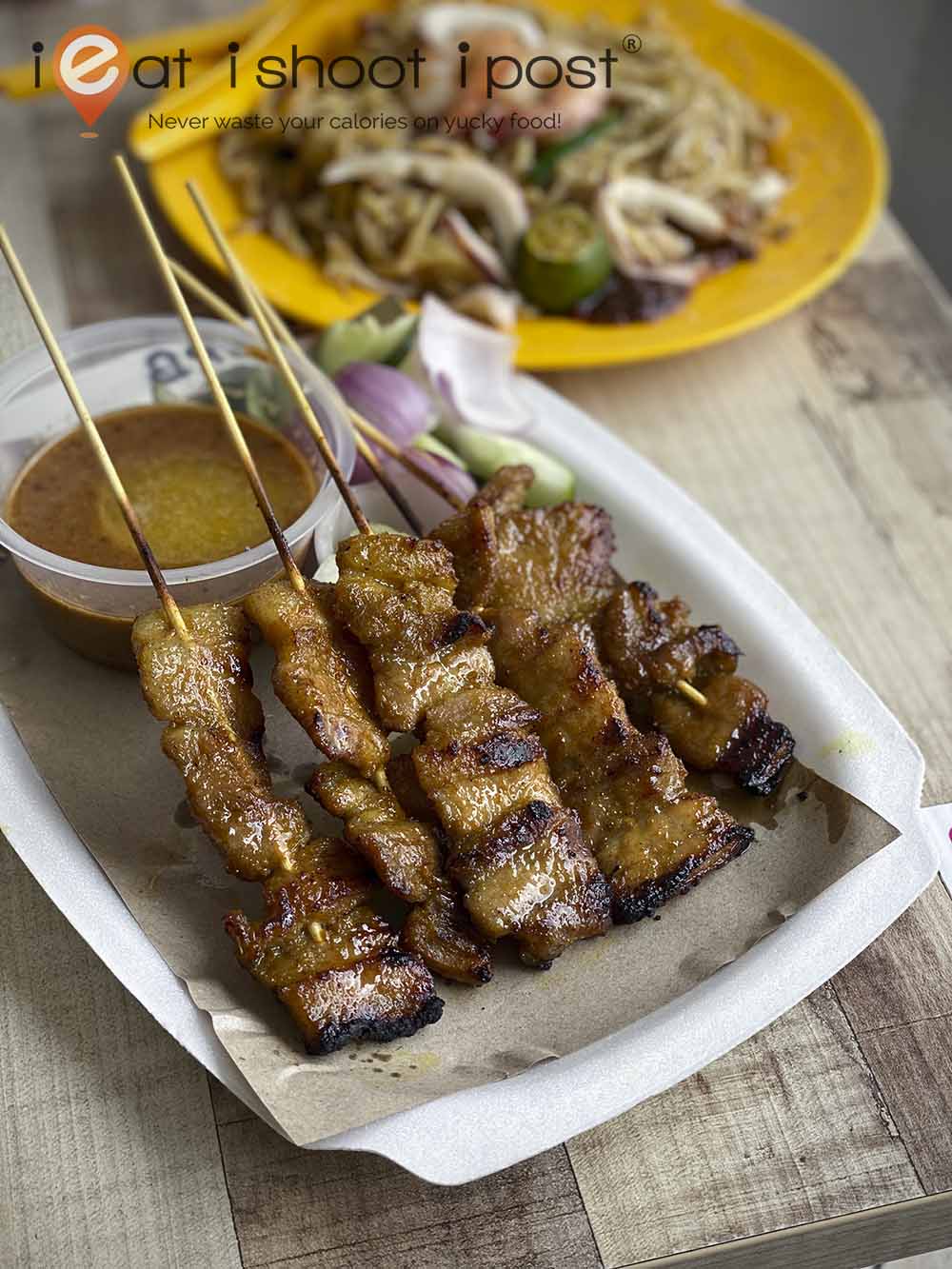 Aside from the fact that they are still using charcoal to fry the Hokkien mee, its location, comfortable setting, and that I can order pork satay are also important factors for me.
The stall used to be run by Alex whose father had started frying Hokkien mee in the 1950's.  For a time, they were located in the coffeeshop at the entrance to the public carpark in Tanjong Katong before finally moving to Geylang Lor 29.   That stall, which goes by the name of Swee Guan Hokken Mee is now run by his brother.
Alex used to work as a TV antennae technician but when Cable TV arrived in the early 2000's he needed to find something else to do and that was when he started his own Hokkien Mee stall at the present coffeeshop.  The coffee shop had to close for renovations in 2008 and they had to relocate for a short time before eventually moving back to its current location.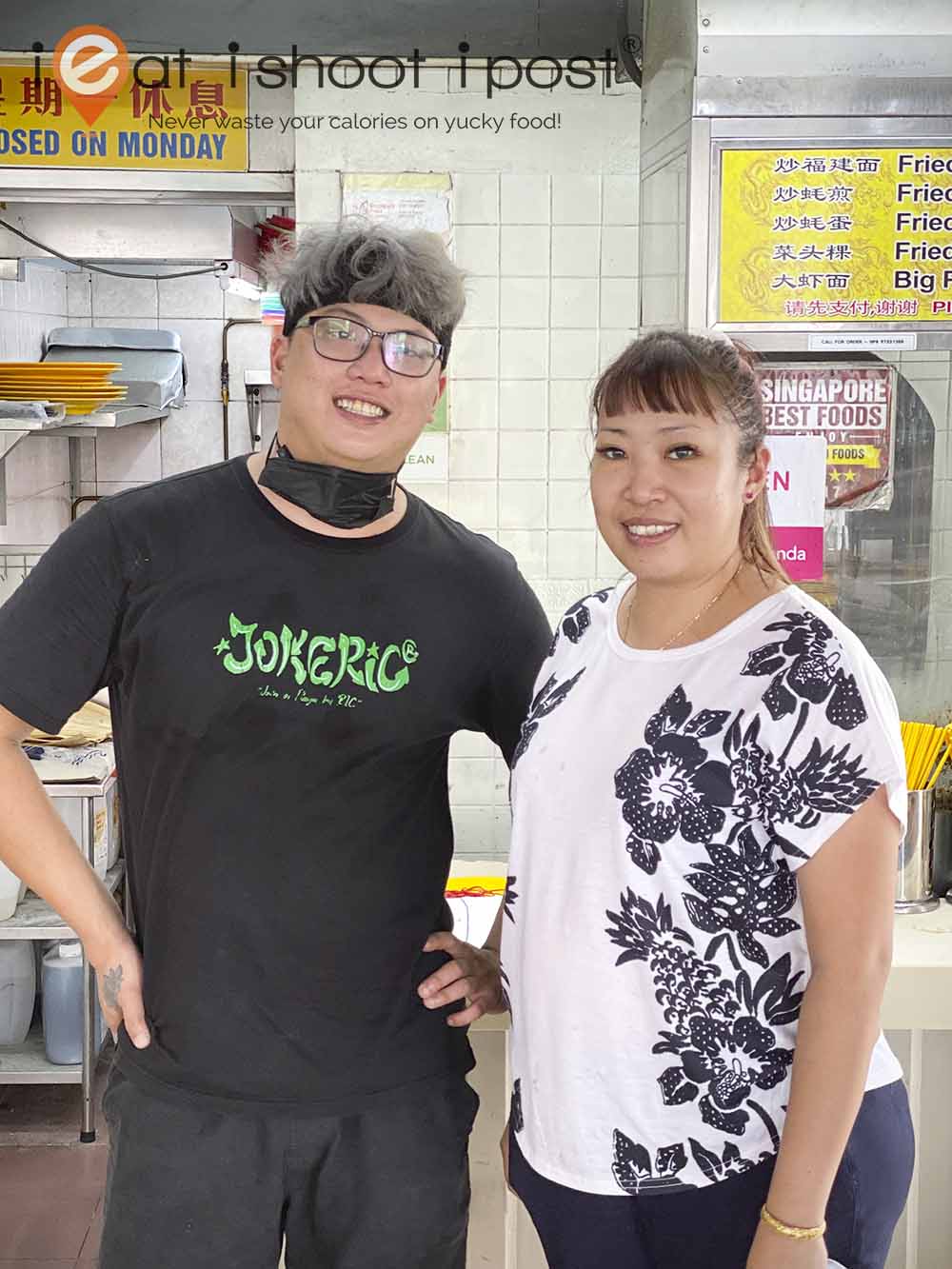 The stall is now run by Alex's daughter who has since retired although he can still be seen at the stall quite frequently.   Penny has been frying for almost a decade and in the early days, fans had commented that they can taste the difference whenever she fried the Hokkien Mee.  That is to be expected since frying Hokkien is an art form that takes time to hone.  I am sure that there are still some who still insist that it used to taste better in the past, but there is really no way to be objective unless we have a time machine which can transport a plate of Hokkien Mee from the past to the present where it can be tasted side by side by randomly blinded tasters.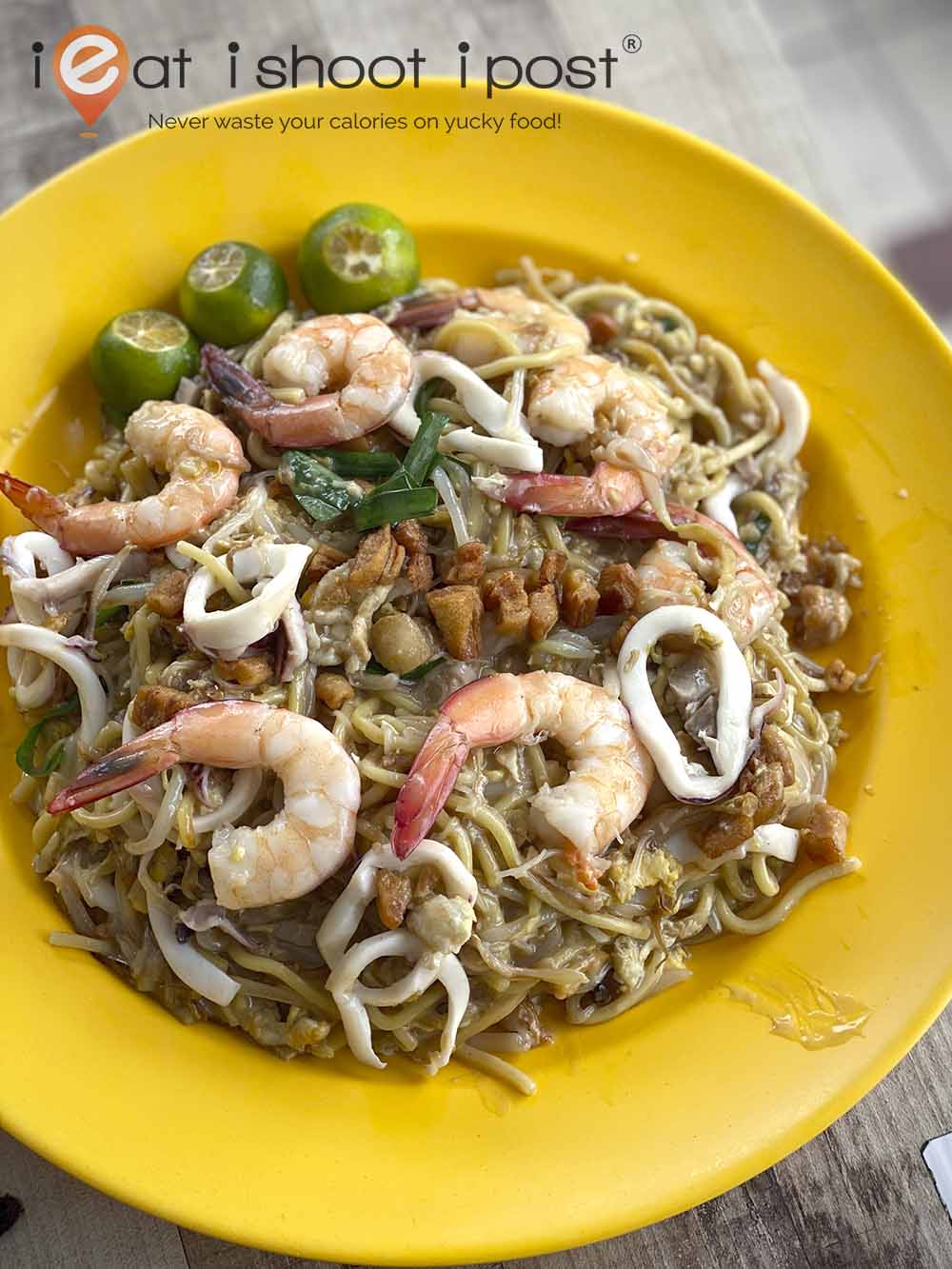 As for me, this Hokkien mee is still my go-to place to satisfy my Hokkien Mee craving.  I like the fact that they are somewhere in between the dry and the wet style of Hokkien mee.  They still use thin dried beehoon which soaks up the stock nicely, but they add enough stock so that it is still nice and moist but not overly wet like those which use the thick fresh rice noodles.  I am not sure if the charcoal makes much of a difference to the noodles but I like to think it does. 4.5/5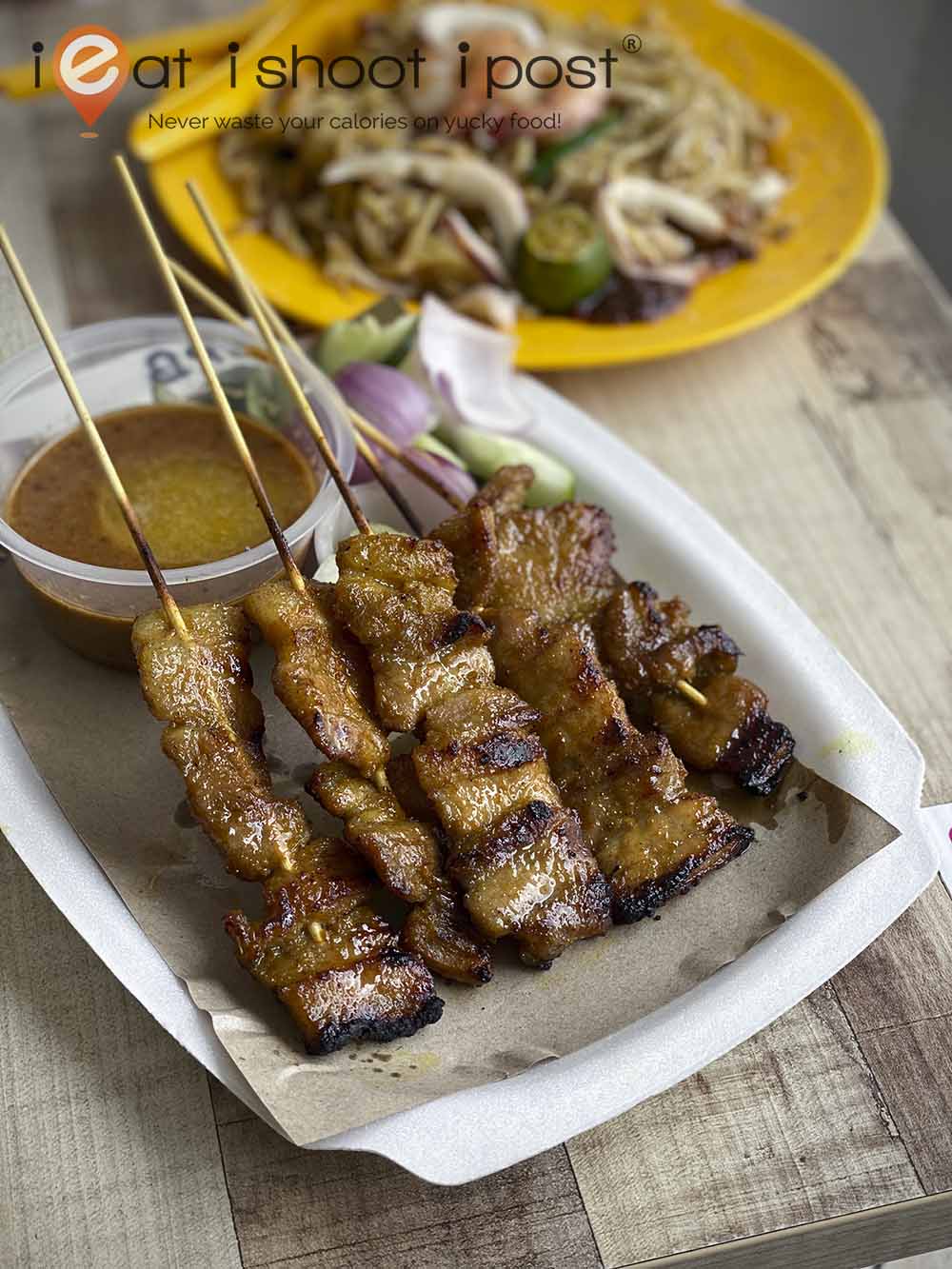 They now also operate the stall next door where you can order pork satay!  The pork belly satay is procured from City Satay who first started making them for our Ultimate Hawker Fest in 2012.  I am so glad that it is still on their menu a decade on!  They managed to hire a satay master who has had many years of experience grilling satay Hainanese style.  They were nicely charred while the fat was nicely rendered and the meat still tender and juicy.  The only thing I can complain about is the pineapple puree which just lacks that sweetness and tang.  4.25/5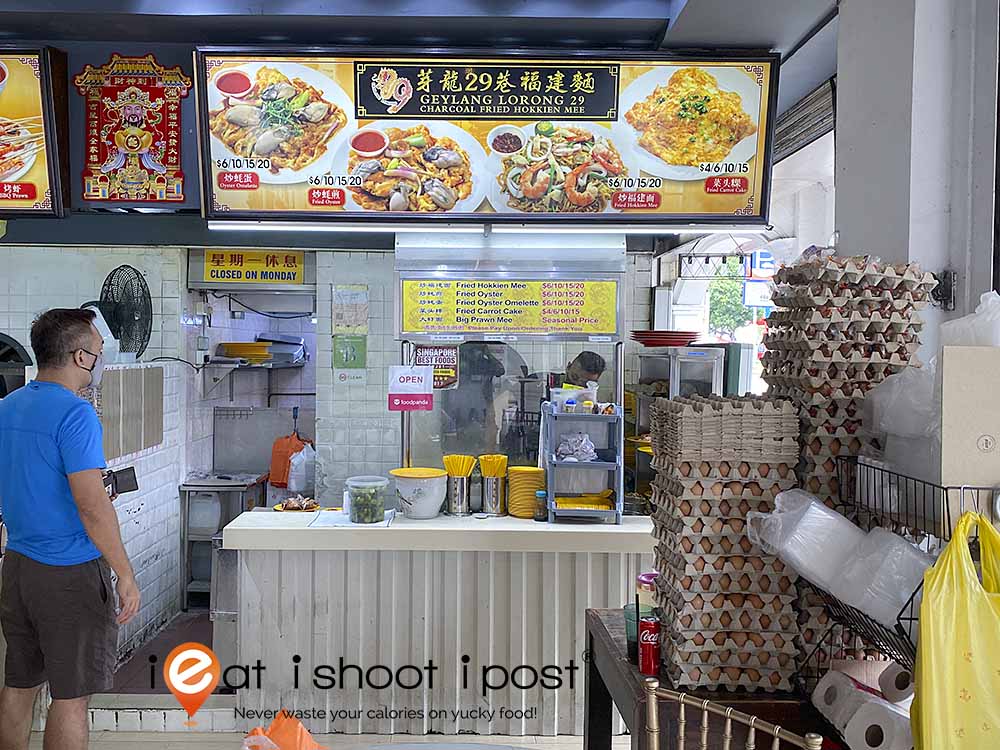 Conclusion
Good to see the legacy of Geylang Lor 29 Hokkien Mee going strong!  It is my go to place for a plate of Fried Hokkien Mee and pork satay!