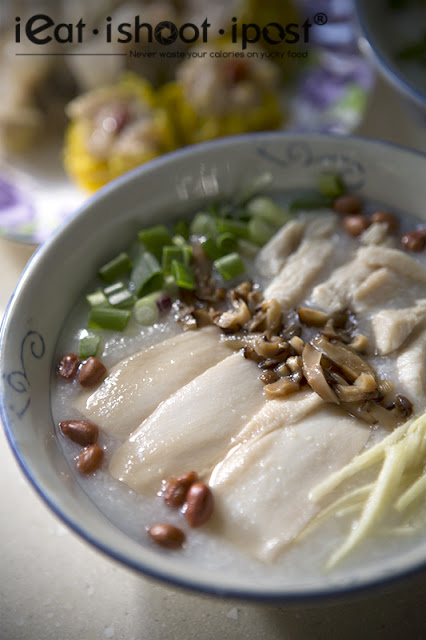 Of all the hawkers whom I approached to take part in the Ultimate Hawker Fest, Gen Shu was the coolest. To the former Head Chef of Mouth Restaurant, coming up with an Ultimate version of his famous Congee is but water off a duck's back or as they say in Cantonese, "Sup Sup Soi!"
But tragedy struck a month after he agreed to take part in the event. Our friend, Cactuskit reported that he had suffered a heart attack and had to be admitted to hospital. I thought at the time that I would ask him to pull out of the Ultimate Hawker Fest so he could have a bit of a rest. But with dogged determination he was back at work the next week and told me he will be at the Ultimate Hawker Fest!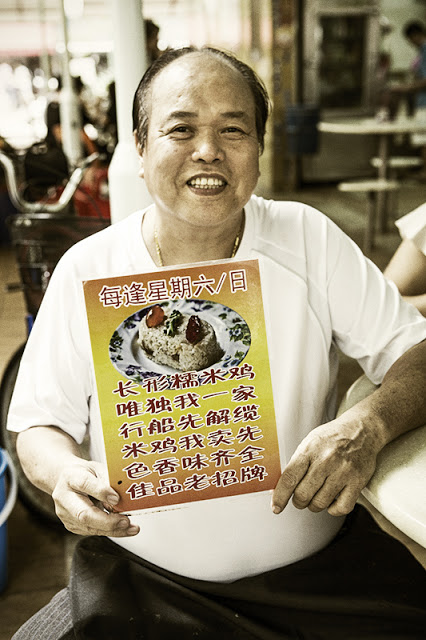 People like Gen Shu have the luxury of cooking out of passion. Having retired as the head chef of Mouth Restaurant, he was bored stiff at home. That was why he opened a hawker stall to sell his brand of Hong Kong cuisine. So, I know he is very passionate about having the opportunity to showcase his Ultimate Scallop and Abalone Congee to the world!
Bravo Gen Shu! "我门永远支持你"! (We will forever support you)

To buy tickets to the Ultimate Hawker Fest, please visit http://www.touch.org.sg/ultimatehawkerfest2012
Venue: Millenia Walk
Date: 20 Oct 2012
Time: 5pm to 10pm
Tickets now on sale at Millenia Walk and will also be on sale on the day of the festival
Many thanks to Gen Shu for contributing to our Charity event!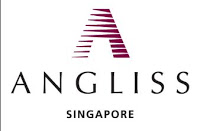 Special thanks to Angliss, one of the leading food services in Singapore for being a major meat sponsor for our event. They are sponsoring meats and seafoods for quite a few of our stalls, making it possible for us to reduce our cost and donating more of the funds to charity! For Gen Shu, they will be sponsoring the scallops for his Ultimate congee!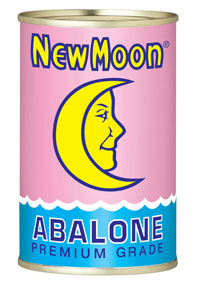 Sponsor for Kway Guan Huat Popiah and Gen Shu Congee