After 3 months of planning, the Ultimate Hawker Fest is finally upon us!!
Today, all the hawkers will be going down to Millenia Walk to set up their stalls. They have all been working very hard to come up with the Ultimate versions of their dishes and now what remains is for YOU to be the judge! How tok kong can Hokkien Mee get? Does Beef Kway Teow taste better with Wagyu Beef? Will our specially bred chickens from JB bring Tian Tian's Chicken Rice to the next level? Will Chef William Soh's heritage carrot cake measure up? Well, there is only one way to find out and that is to come down to Millenia Walk!
Tickets will be on sale. Each sheet of coupons is worth $50 and there is no entrance fee. Just come by this afternoon, buy some coupons, go shopping, come and eat, go shopping, eat some more! Free and easy, anyone can come! See you there!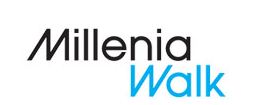 Many thanks to our main sponsor Millenia Walk for hosting the event! They have very generously closed the carpark between Conrad Hotel and the shopping centre for the event and have also been helping us with the promotion! This event would not have happen if people like Esther did not catch the vision of what we are doing and come alongside to support us at the most critical moment! It's nothing short of a miracle!
Each coupon sheet that you buy will entitle you to a $10 F&B coupon at Millenia Walk! So remember to fill up your particulars and exchange them for coupons at the ticketing desk!