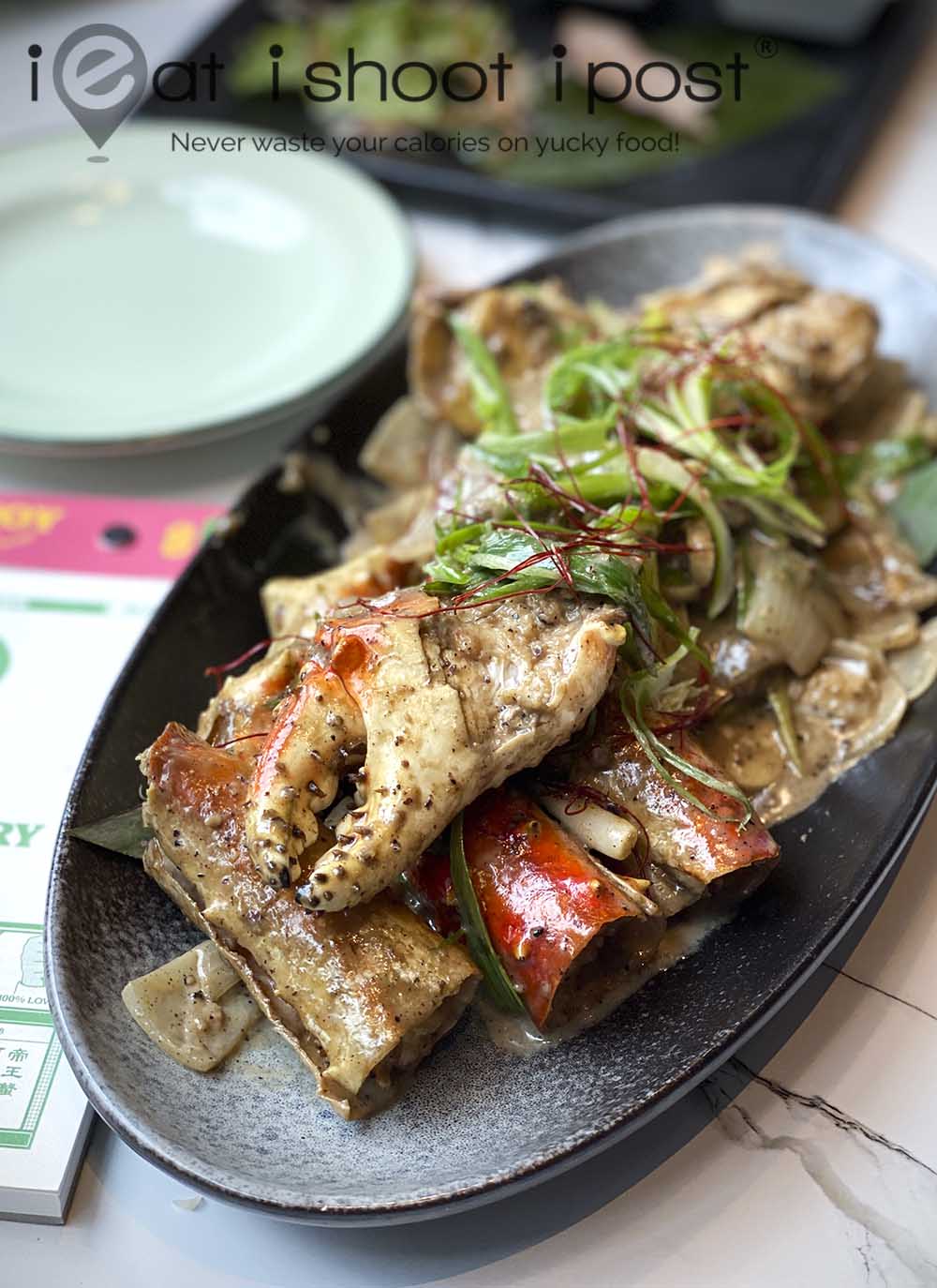 13 May 2022 update: Kris+ Gastronomy Series
Enjoy Eating House has joined 19 other restaurants to offer special curated menus as part of the Kris Gastronomy Series until 30 June 2022. Click here for more details.
S$68nett for two to dine, 5 course menu
Use our referral code <KPIEISIP2205> when you download the Kris+ app and get an $8 bonus (credited in-app) when you sign up before 30 June 2022! Read about our food trail on the Gastronomy series here.
Now back to the original post:
Imagine stepping into a "Singaporean" restaurant in a foreign country.  You see plenty of items that reminds you home and the excitement builds up when you see dishes like ter kah beehoon, satay, cendol and white pepper crabs on the menu. That is the kind of feeling I got when I first stepped into Enjoy Eating House. I could almost imagine that I've just stepped into a restaurant in Harajuku or San Francisco!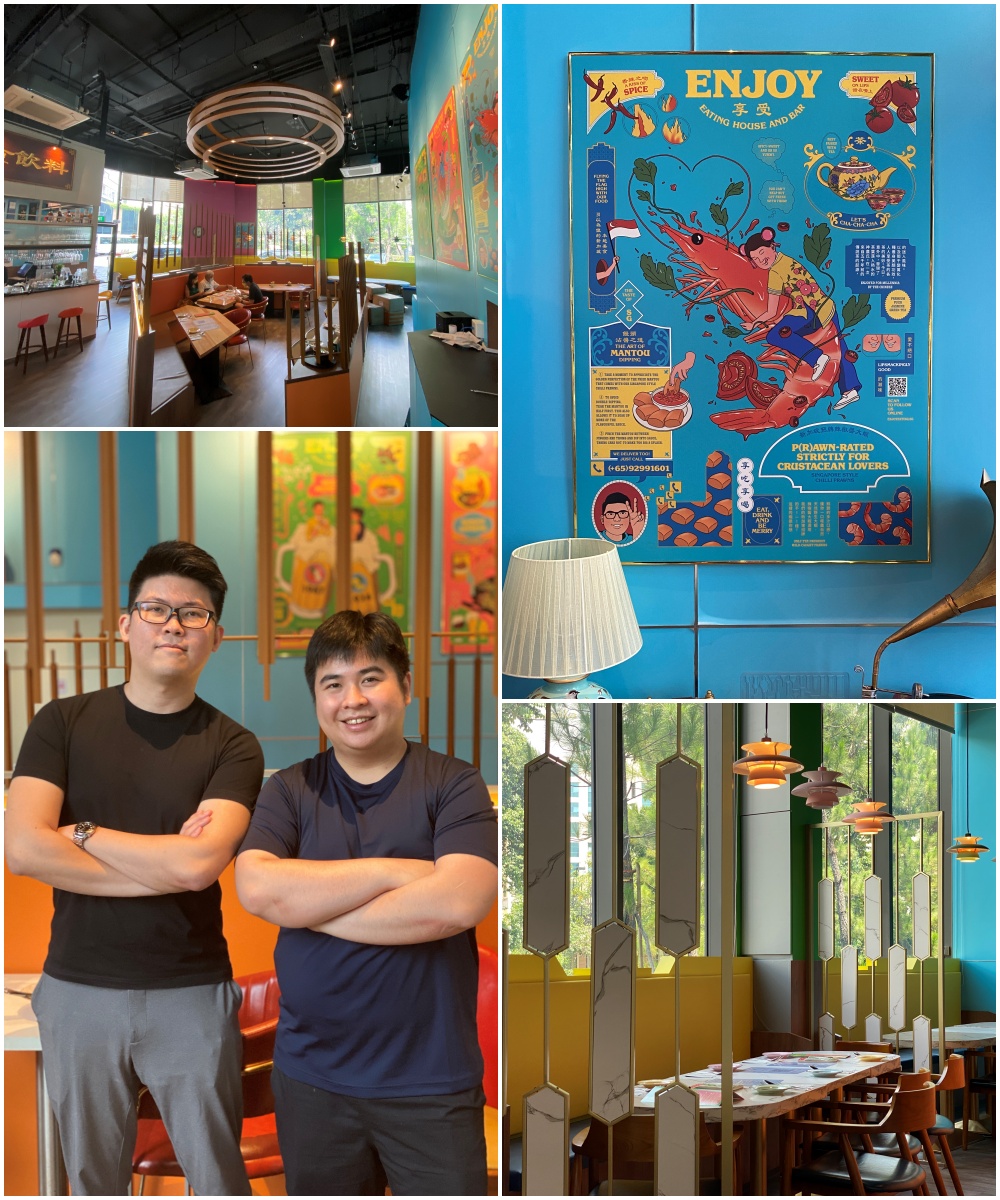 Enjoy Eating House is part of a wave of next generation restaurants that is categorized as "Modern-Singaporean" or "Mod-Sin" for short. It was a term coined by Chef Willin Low when he opened Wild Rocket in 2005. It represents the coming of age for Singaporean cuisine whose dishes has always been best represented by hawker food. But Singapore food is much more than that, there's Peranakan, Malay, Indian, Eurasian cuisine and then there is all that yummy food coming out of mum's kitchen. Now, if you pick out your favourite foods, put them all into one menu and spruce it up a bit, you'd get an eclectic smorgasbord of dishes that any Singaporean would recognize immediately as the flavour of home!
The Chef behind the restaurant is Joel Ong who used a chain of Thai Restaurants. When his grandmother passed on, he decided to shut his Thai restaurants to open Enjoy Eating House in order to keep her culinary legacy alive. He was also motivated by the fact that when the Thai Michelin Guide was released, many traditional Thai Restaurants were awarded Michelin Stars, whereas in Singapore, there were only a handful of Singaporean restaurants that made it to the guide. So he made it his personal mission to put Singapore cuisine on the culinary world map.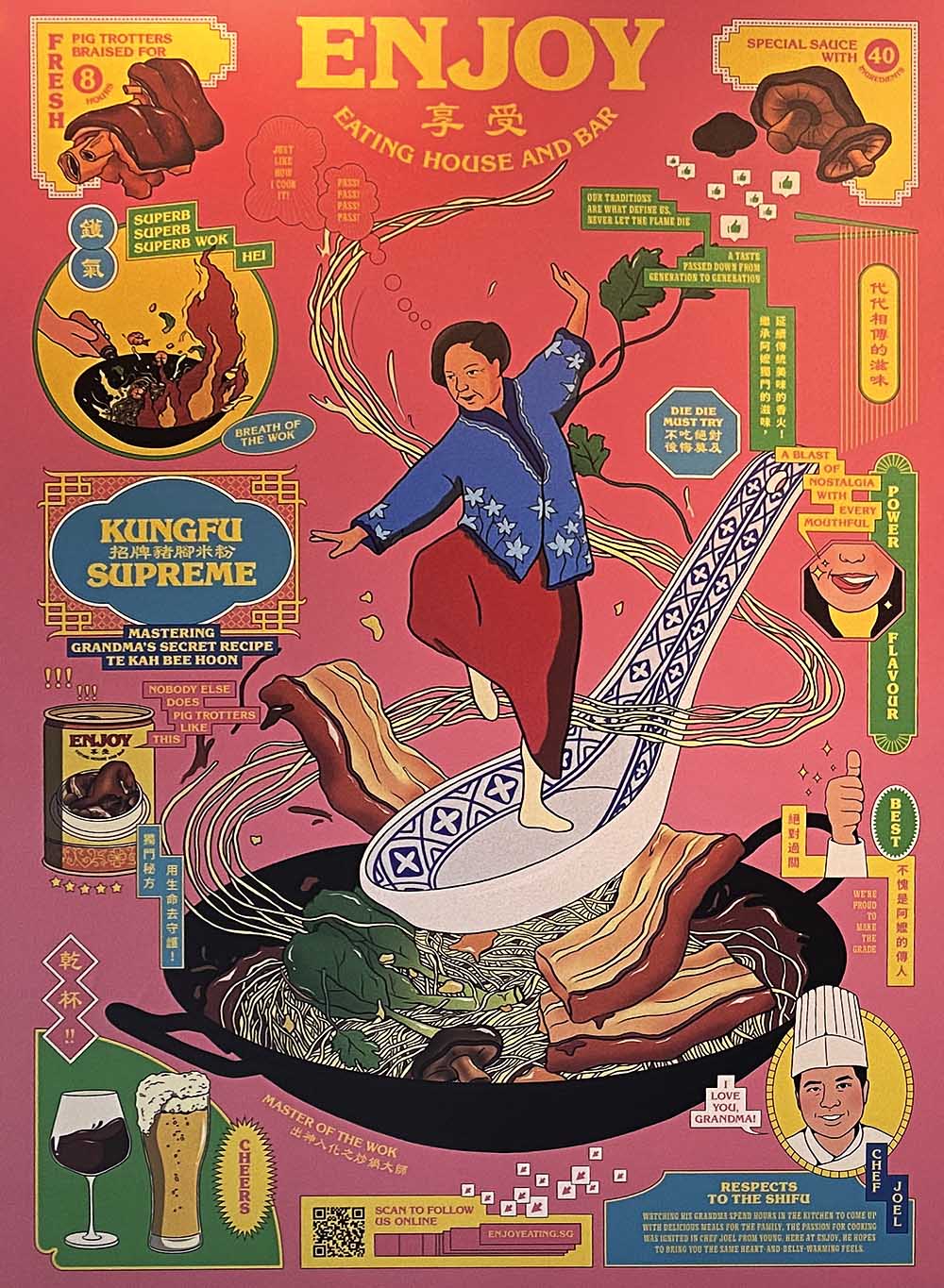 The first dish we need to highlight is the Ter Kah Beehoon which is Joel's tribute to his grandma. Chef's memory of his grandma is immortalized in a poster with her in mid kung fu stance over a bowl of  ter kah beehoon! He had a series of such quirky posters made which makes for quite an interesting introduction to his signature dishes!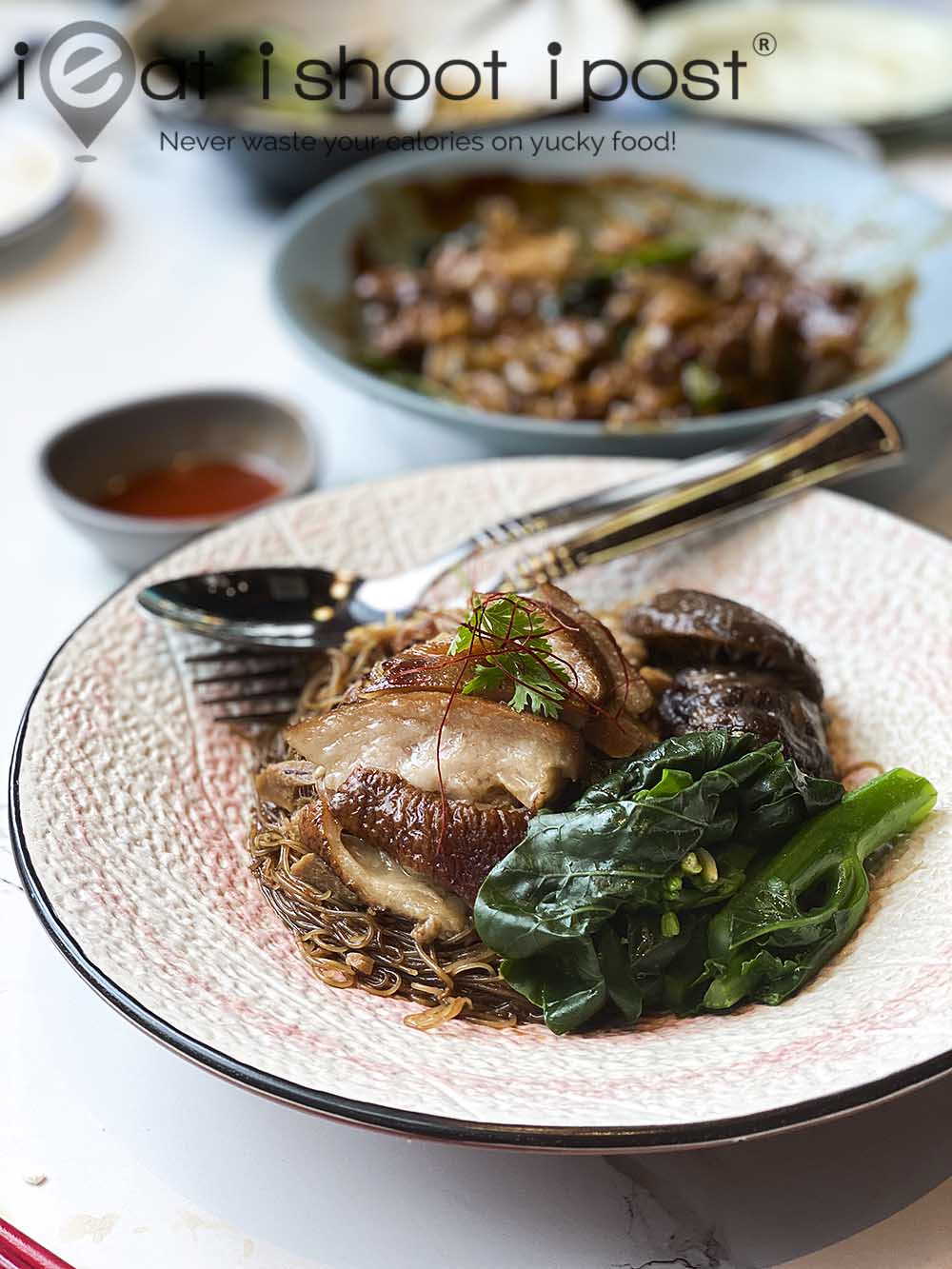 The ter kah beehoon is very good, although I would have preferred it to be the the wok fried style instead of just having the bee hoon fried then dousing it with sauce.  It had a homey flavour but it did lack that lip smacking tackiness which comes from prolonged braising of the pork trotter.  Joel said he only used the leg because he didn't think anyone would order a trotter in such a restaurant setting.  I think he really should put in a few trotters if just to extract the rich collagen! 4/5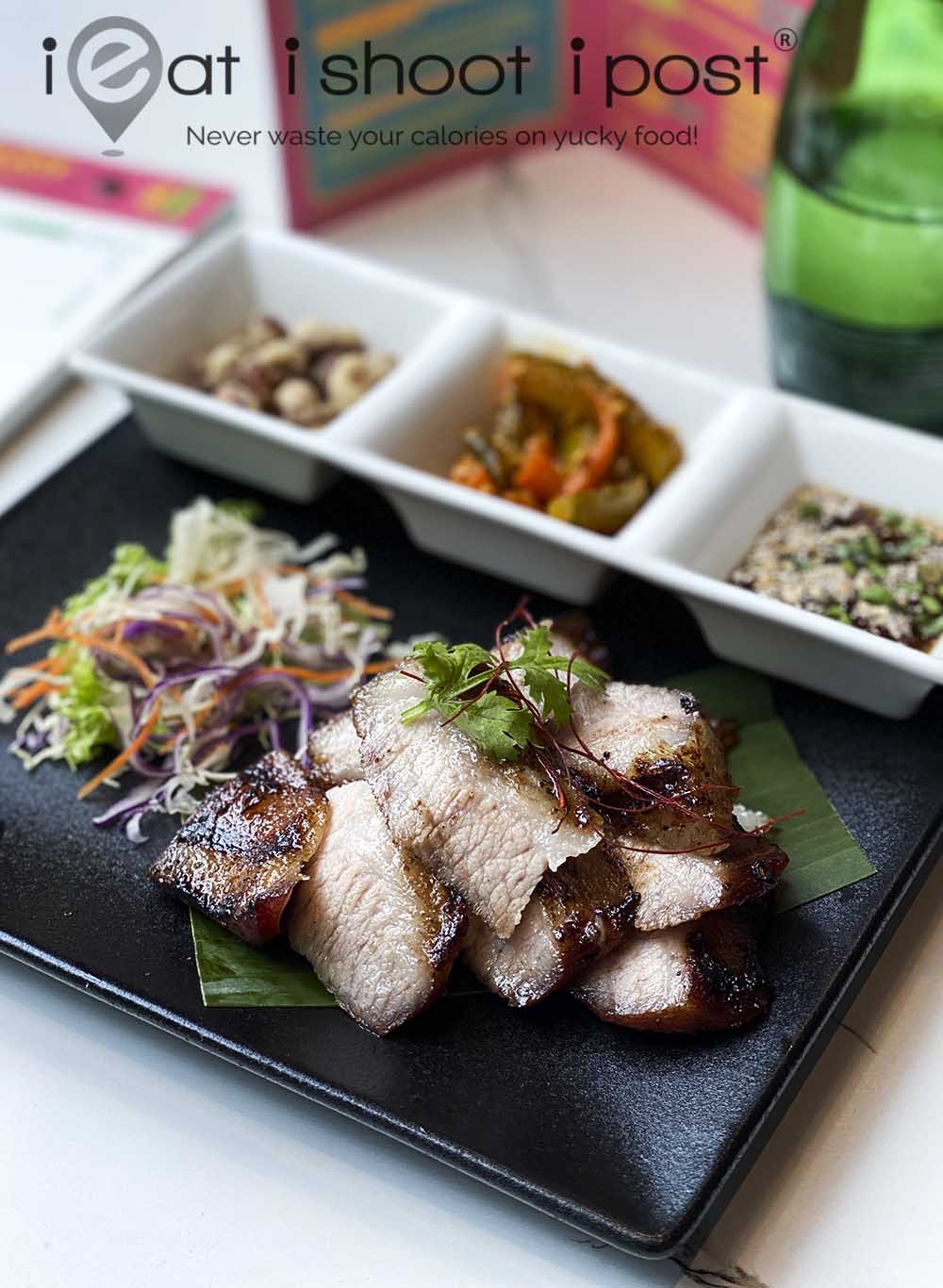 The dish that I was smitten with was the BBQ pork cheek.  It was perfectly marinated and the texture of the iberico pork cheek was just perfect!  The sweetish glaze which was nicely charred and kissed with charcoal smoke was the kind of thing I wouldn't mind traveling there just to eat.  4.5/5
If you want some carbs to go with the pork cheek, then go for Chef's Mee Kia 2.0 which comes with a onsen egg, truffle oil and lumpfish caviar.  It might sound a little outlandish, but the thing actually works!  Their noodles are nice and QQ and the base sauce was delicious. They use very good eggs with a deep orange yolk which coated the noodles with its richness.  Top it with a slice of the BBQ pork and it really is one truly satisfying mouthful!  4.25/5
Satay is always a really nice side dish to go drinks or your main course.  The chicken satay is made in-house and is very nicely marinated such that the meat is succulent and tender.  They also added in some chicken skin to keep the skewer moist.  It's very good, I just wish they did a pork satay!  4.25/5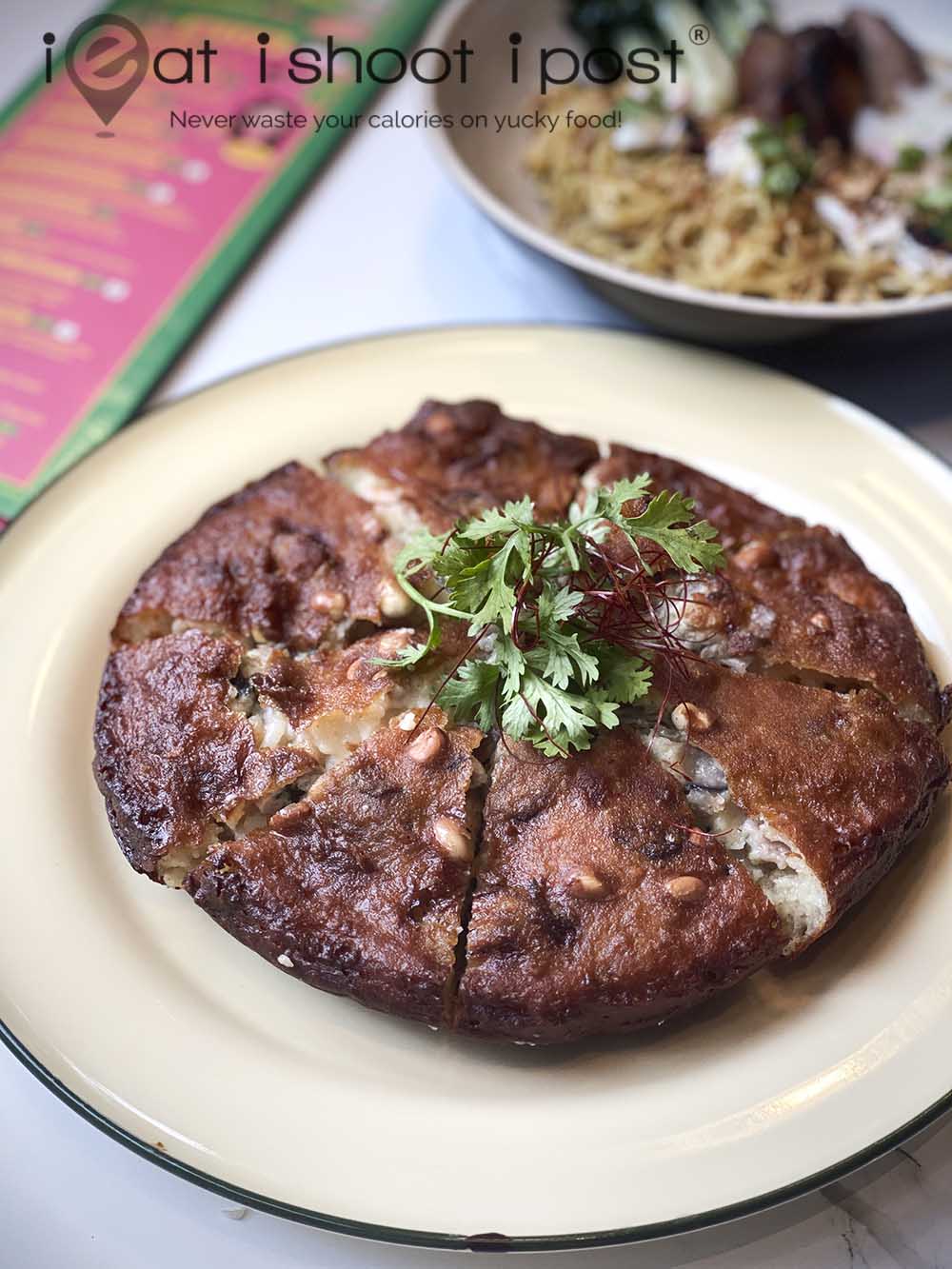 When I met Joel the first time a few weeks before, I suggested a few more dishes which I would love to see on the menu.  One of them was the Fuzhou Oyster Cake, which is one of my all time favourite snacks.  When I returned this time round, Chef presented his rendition of the Fuzhou Oyster cake which filled a whole plate! The flavour was very nice and the crust was crisp! I just suggested he topped with with more peanuts and this dish is ready to be put on the menu!  4.25/5  
NB:  You need to pre-order this dish.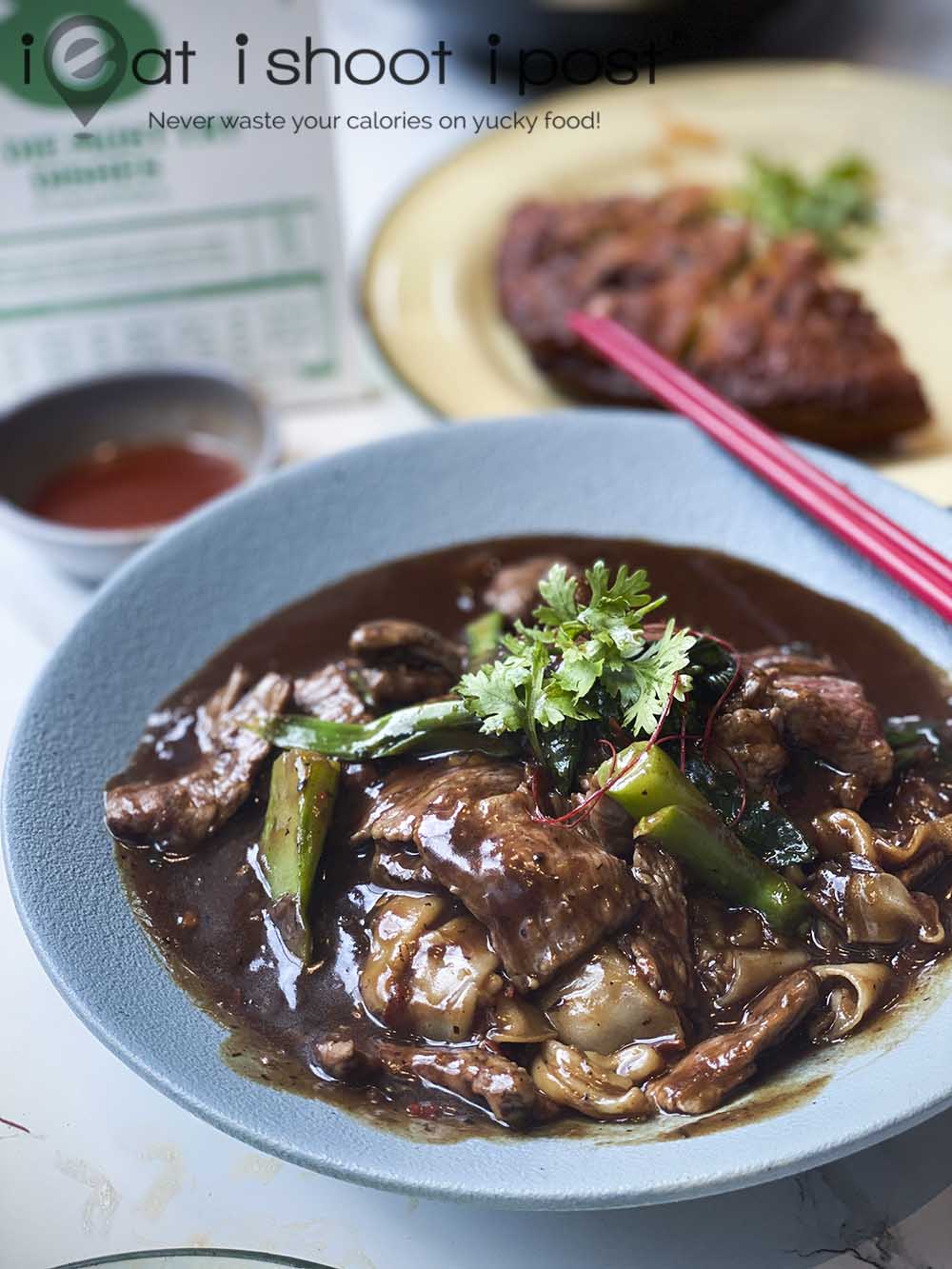 Another dish that I suggested was the beef hor fun.  It's really difficult to find a good version of this dish nowadays, and I had hoped someone would revive it.   Joel's version was good, but not quite ready to be placed on the menu.  The hor fun could be more chewy, the cut of the beef can be better and the sauce lacked that oomph to bring me back again.  I am hopeful that by the time this review is posted, it would have improved. 3.5/5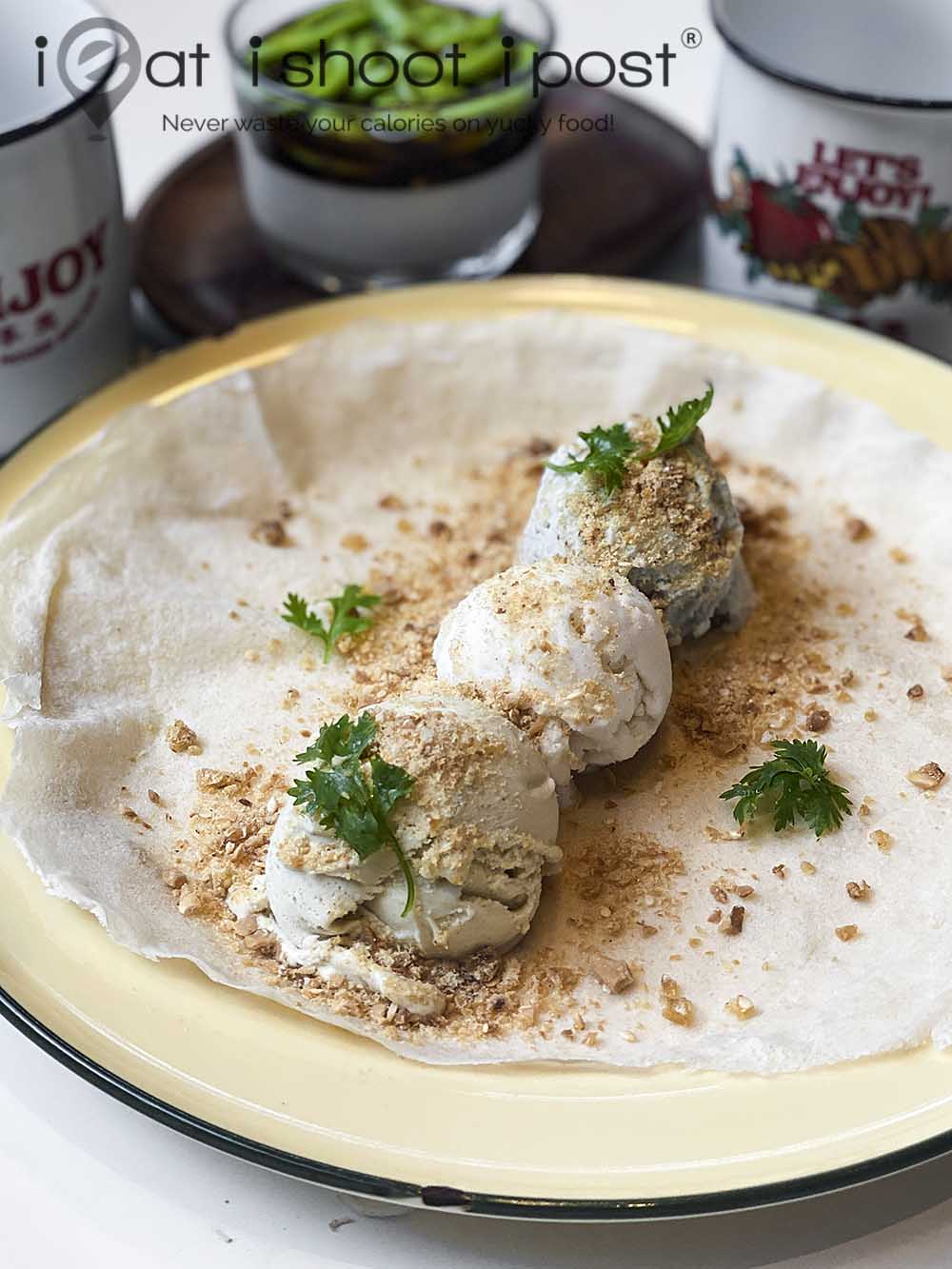 For dessert, they offer popiah ice-cream which is a popular Taiwanese dish.  The skin of the popiah is from Kway Guan Huat and they have very local flavours for the ice cream viz blue pea, soursop and Horlicks.  It's good flavour-wise but in order to really enjoy it, you need to wrap the whole thing up and bite into it. The soupsop and Horlicks flavored gelato were very good.  4/5
The other signature dessert was their Cendol panacotta (background).  The house-made cendol was very good and the coconut panacotta was delicious although I would have preferred the normal cendol.  But as Joel explained, due to the rental of the place, he can't serve a normal bowl of cendol and charge enough for it to justify the rental costs.   4.25/5
Conclusion
Great place to enjoy some Singaporean flavours!  I am glad Chef Joel is focusing his attention on our local delights which are not just drawn from the hawkers, but also from the heritage dishes of Singaporean grandmas!
Other branches at:
383 Jalan Besar,  S209001
450 Joo Chiat Road, S427663