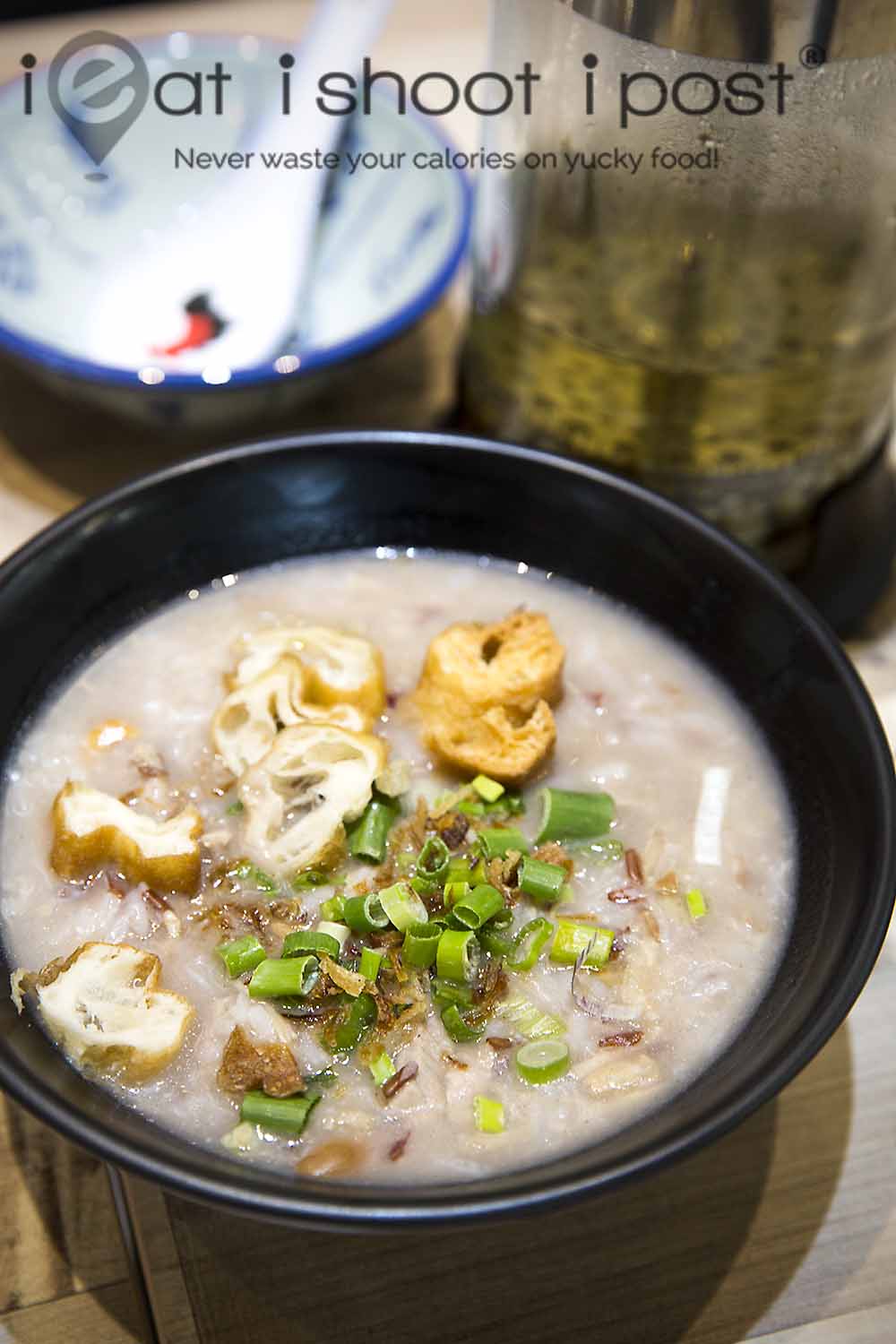 Have you ever eaten at someone's house and found the food so delicious that you wished they would just open a restaurant so that you don't always have to find an excuse to invite yourself over for dinner?
Well, that is roughly how Empress Porridge came to be.  Actually they started by making their porridge for a Church event and it was so popular that at the urging of their friends, they decided to open their first eatery at NUH (National Univeristy Hospital)!  That one did so well that this year they opened their second eatery at Fusionopolis.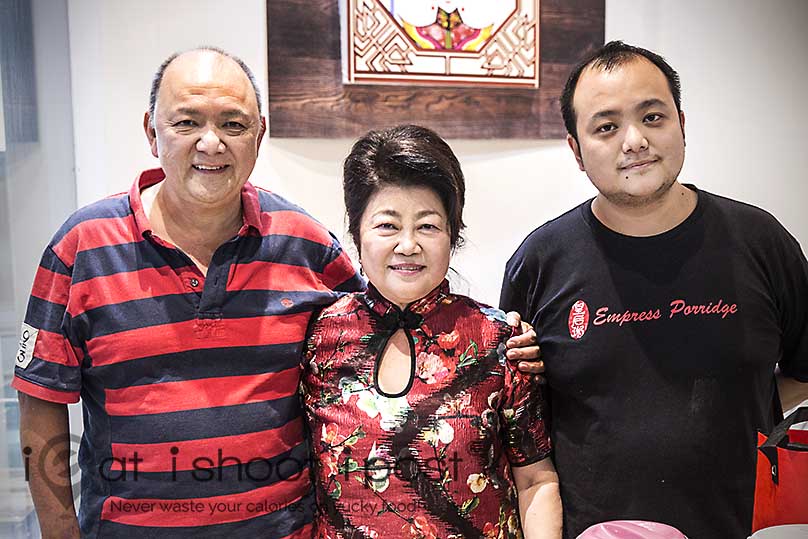 I discovered this eatery rather unwittingly.  They had written to me before, but when I had a look at the photos of their porridge, my first reaction was far from an uncontrollable drool.  First of all, it's porridge.  Not only that, it's HEALTHY porridge — made of brown rice!  It sounded more like something you'd eat if you are a patient at NUH!
All changed when I got to taste the food when I presented them the SPH Food Masters award last month.  I was immediately smitten. I had my "Anton Ego" moment as the flavours of the porridge awakened unconscious memories of the kind of porridge my grandma used to make.  Mind you, I didn't enjoy the porridge at the time, but now the porridge was strangely familiar and soothing.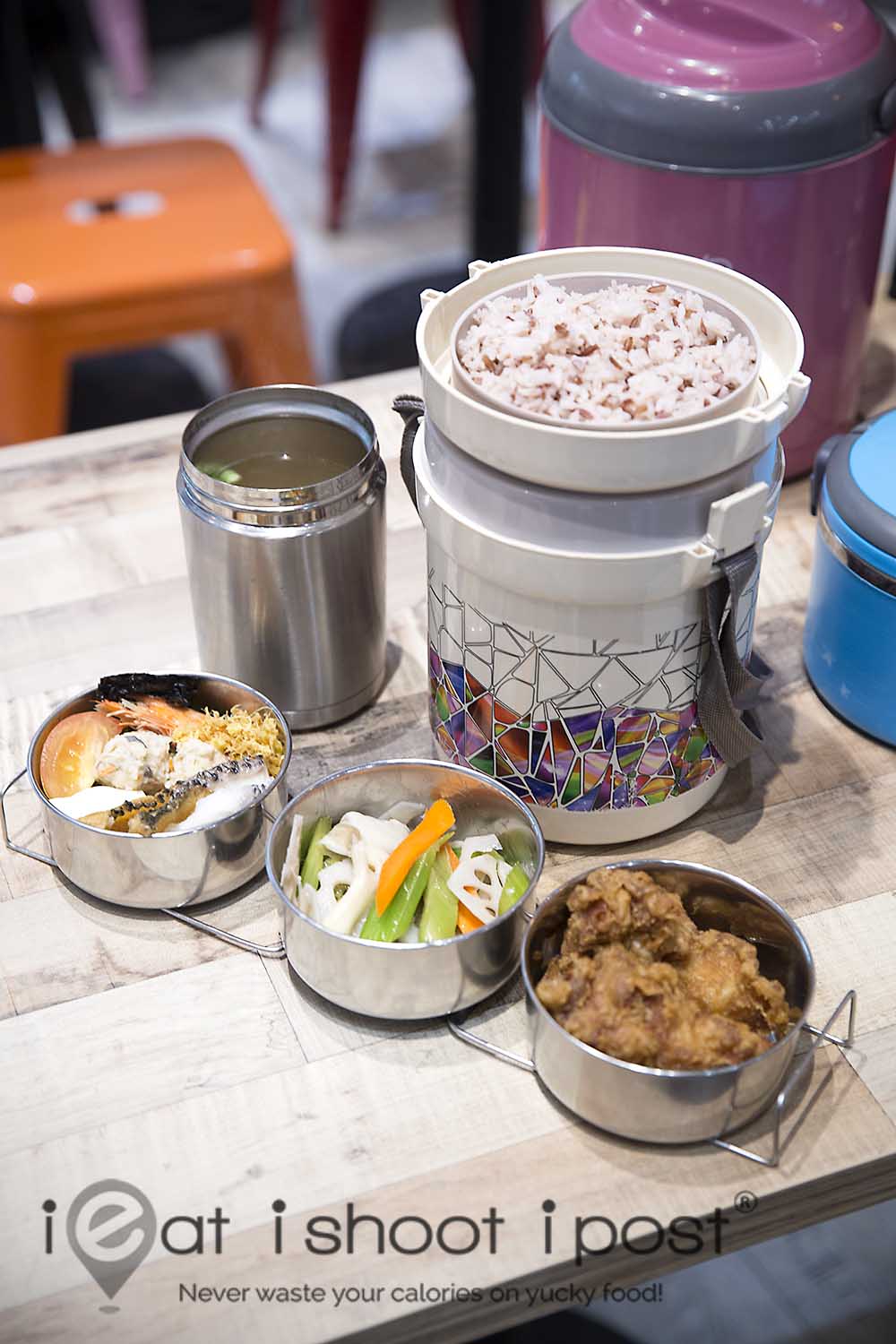 We soon got acquainted with the "Empress" herself, the indomitable Mrs Goh Swee Hong whose passion for cooking was only overshadowed by her gregarious personality. We soon learnt about the lengths she'd go to to make sure that her food is authentic, yet healthy — food that is fit for her own family.  In fact, her family's dinner is cooked in the same kitchen and if you like, she would be happy to cook a little more so that you can also bring some good old home cooking back for your family too! (Tiffin or Tingkat service)  Their take-home dinner menu changes according to what Mrs Goh would like to eat herself!  Orders may be placed here.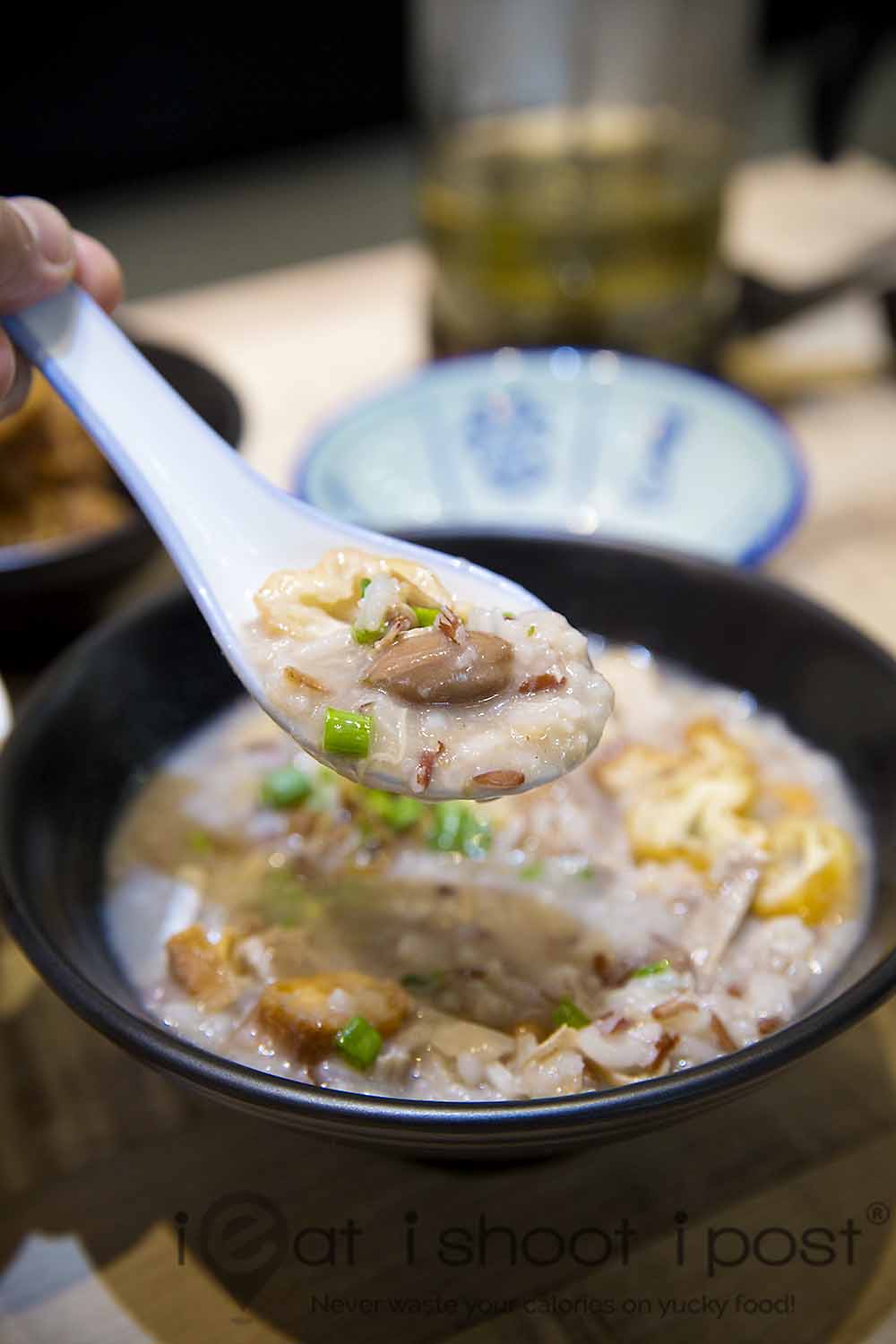 Her signature dish is her Teochew savory porridge which is made of  cuttlefish and other dried seafood.  To make the dish healthier, they mix in red cargo rice and brown rice.  MSG is a big no-no in her kitchen, but her porridge still tastes amazing as she uses ingredients like ikan bilis and dried scallops to infuse umami into the porridge . 4.5/5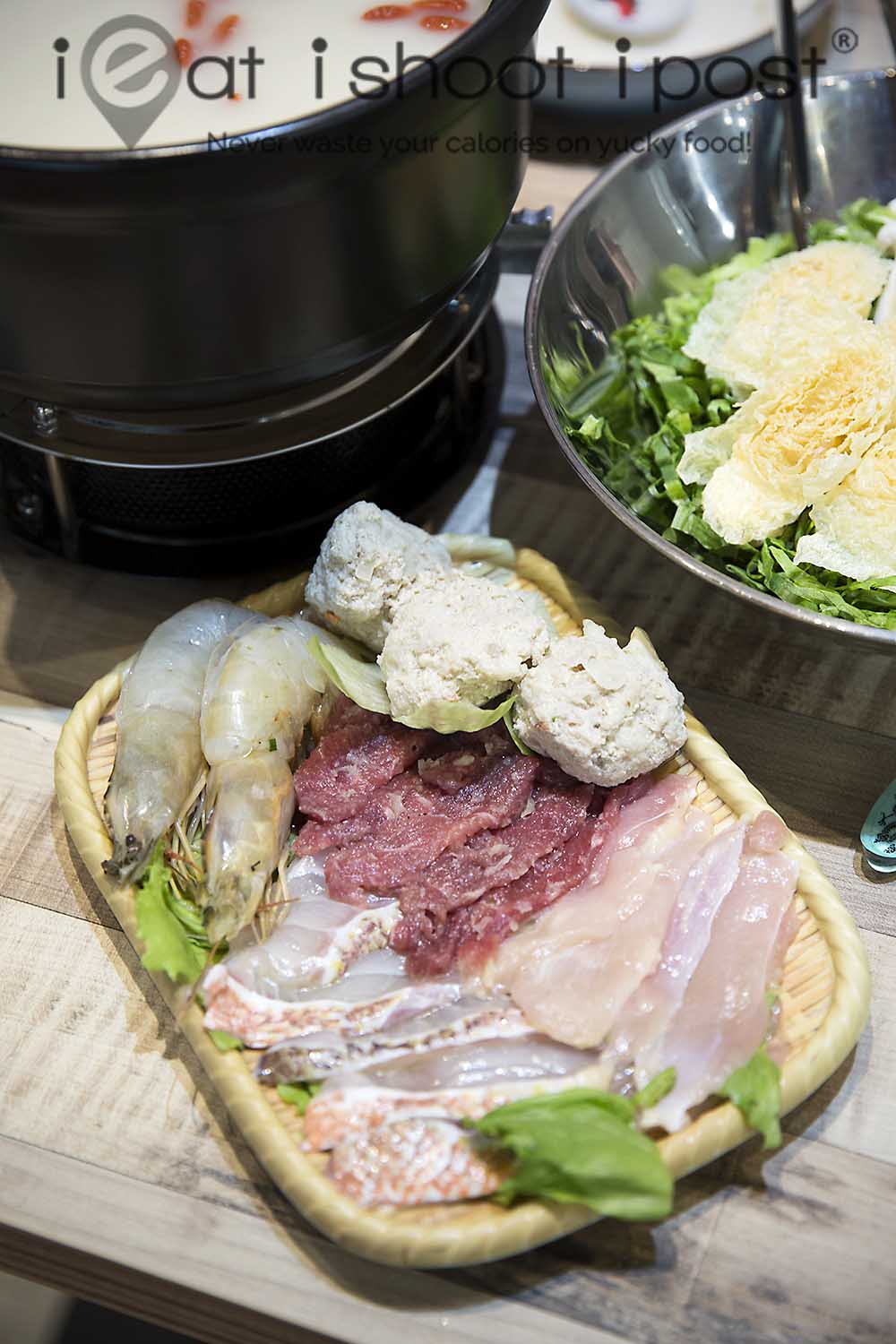 They have also just started rolling out a porridge steamboat ($15 per pax) which is also excellent.  The porridge is silky smooth with a natural sweetness made from boiling chicken bones which gets even sweeter as you add the pork, fish and other raw ingredients. 4.5/5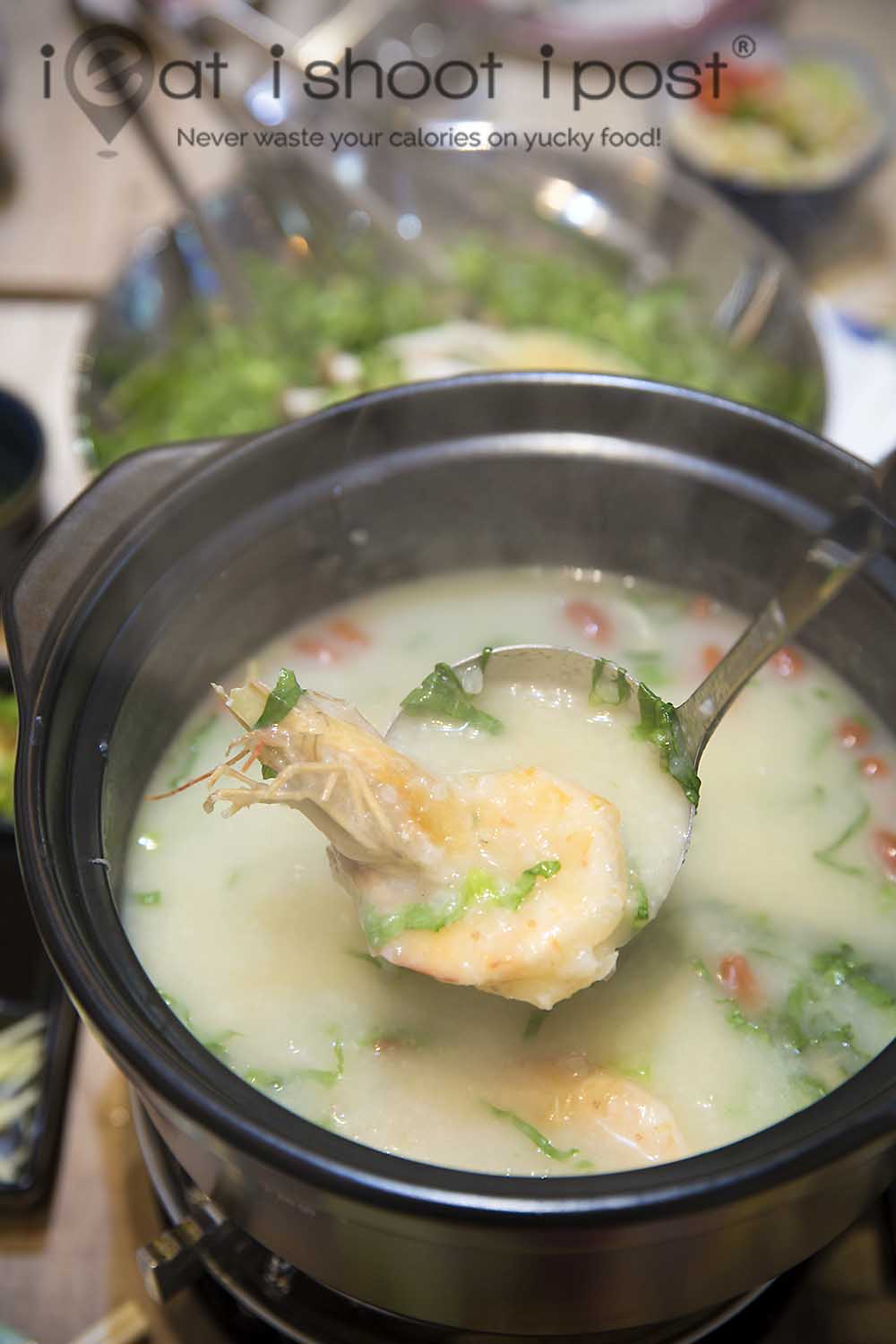 At the moment the porridge is only available if you order ahead as Mrs Goh would personally buy the fish and other raw ingredients from the wet market in the morning if she knows you are coming over that day.  However, they are planning to make this porridge steamboat into a weekend offering, so do check if you want to enjoy this dish.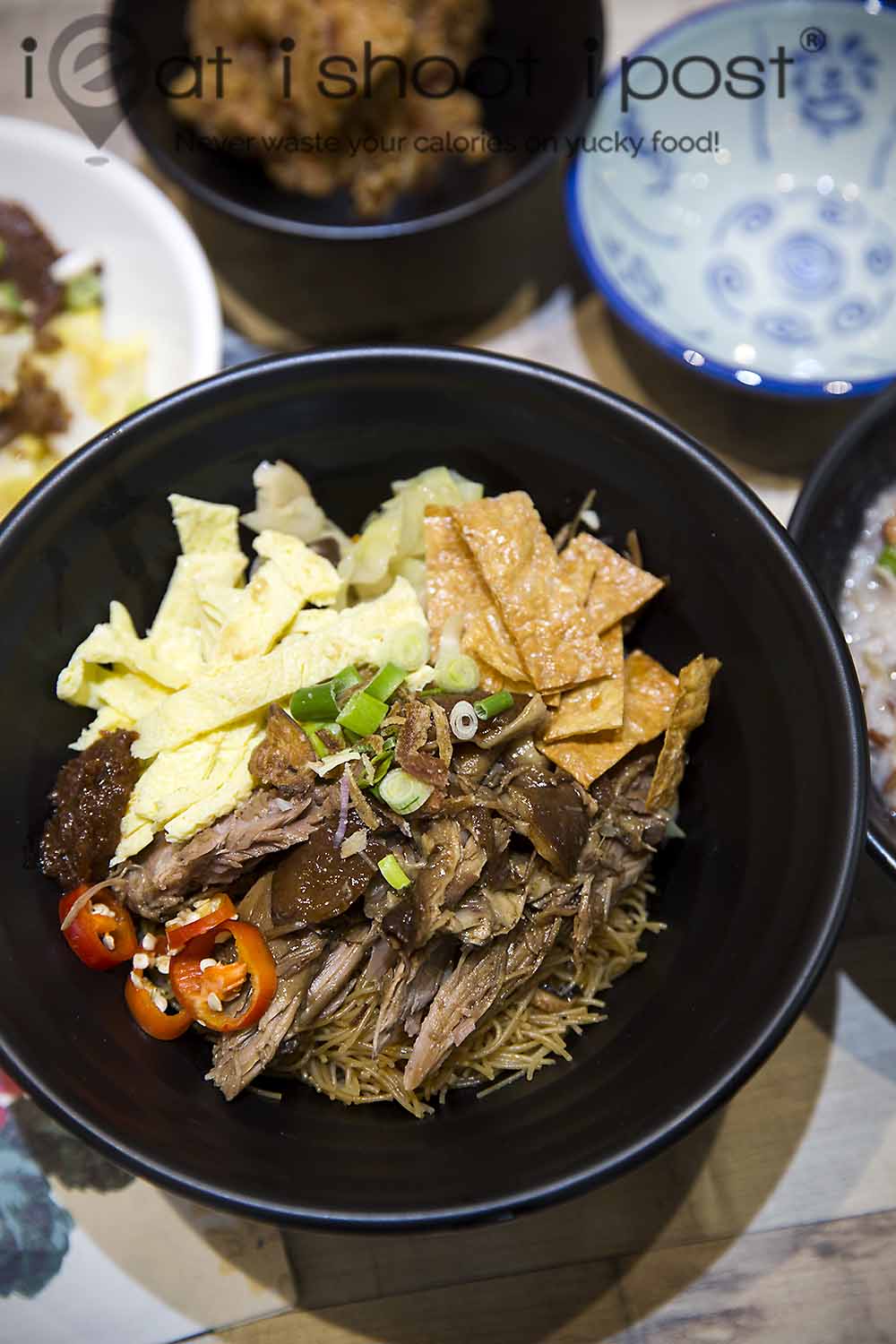 They also do a host of other dishes like har cheong gai, carrot cake and they also have daily specials like their ter kah bee hoon (braised pork trotter bee hoon).  Mrs Goh makes her own pork trotters over two days and braises it longer to melt away the excess fats. It was good, but I hate to admit that I still find the can version more tasty!  4/5
Conclusion
Empress porridge is one of those rare places that you can find food that really tastes as if it is home-cooked and is healthy and delicious at the same time! It really feels like the home kitchen of some aunty that you might know who cooks very well.