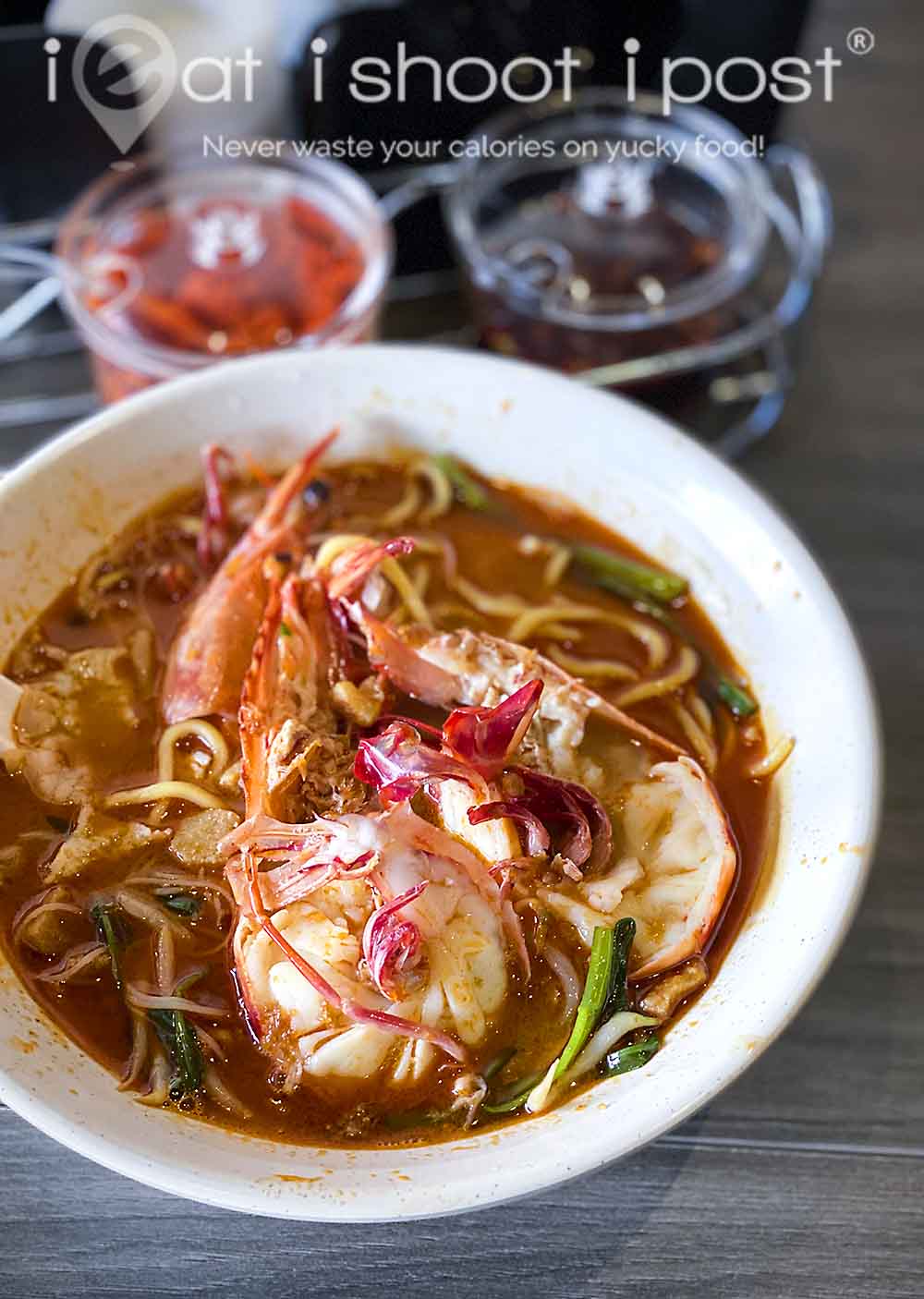 East Treasure Specialty Prawn Noodles
It might be "The End of Char Kway Teow" but other dishes like prawn mee are enjoying a culinary rennaisance!   While a lot of hawker dishes are still struggling to break out of the $3-$4 straightjacket, Singaporeans are willing to pay anywhere from $3 to $20 for a bowl of prawn noodles.  This has led to the opening of specialty eateries like Da Shi Jia Xia Big Prawn Noodles and other specialty prawn noodle places like our featured eatery today where you can sit down in comfort to enjoy a hearty bowl of prawn mee!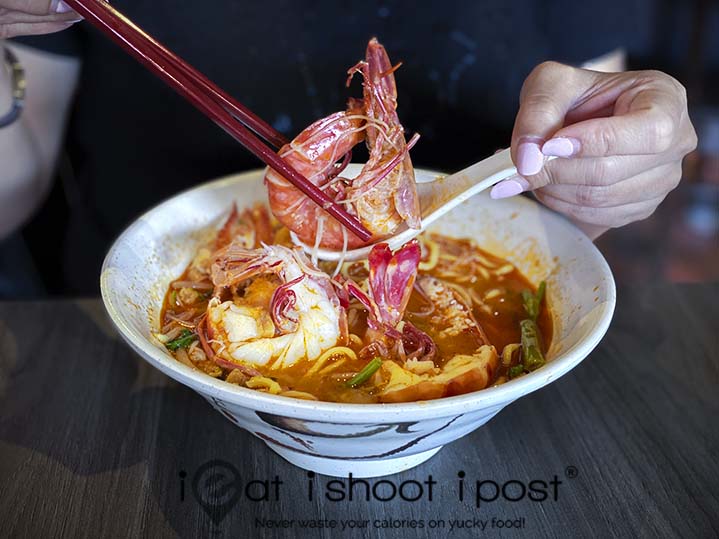 The ability of prawn mee to achieve such status can be attributed to Beach Road Prawn mee who started to offering jumbo sized prawn mee in the 90's.  The owner tells me that it took him three years before patrons started to really embrace his vision of a better bowl of prawn mee and began accept the higher prices.   Since then, many other prawn mee hawkers have followed suit and today, we can choose to have a simple  $3 bowl of prawn mee with tiny sliced prawns or a $12 bowl with quality sea prawns!  This change in mindset has enabled this particular hawker dish to thrive.  The same needs to happen to Char Kway Teow and other endangered hawker dishes if they are to survive for another generation!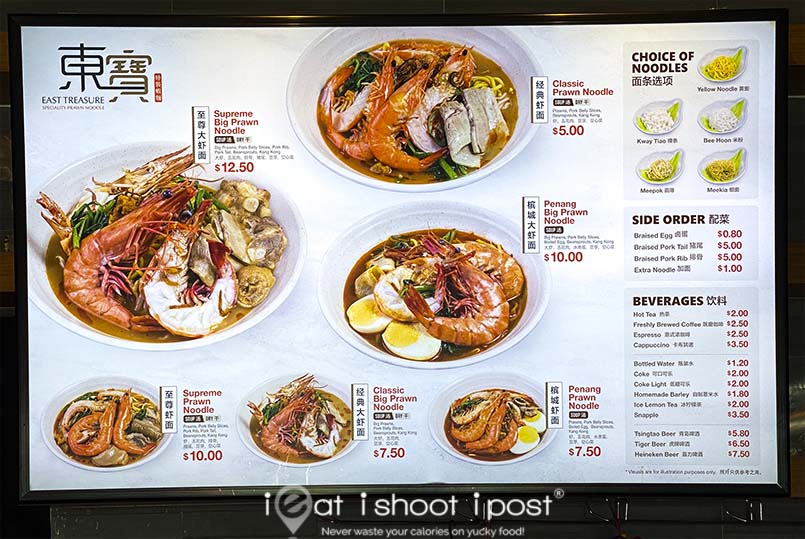 East Treasure Prawn Mee is owned and operated by Astons.  Prices start at $5 for a classic bowl of noodles and soup, but if you want something with more oommph, you can opt for $7.50, $10 or go all the way to the Supreme Big Prawn Noodle with pork ribs and pig tail for $12.50!
The broth is thick, rich and bursting with crustacean flavour.  It is what I regard as a modern prawn mee where the emphasis is more on the flavour of the prawns as compared with the old school style prawn mee where the sweetness comes mainly from the pork bones.  They use frozen grey prawns for the cheaper bowls and larger tiger prawns for the premium bowls.  Though they are not as exclusive as the wild caught green tiger prawns which stalls like Wah Kee uses, it is still quite good for the price they are charging . 4.25/5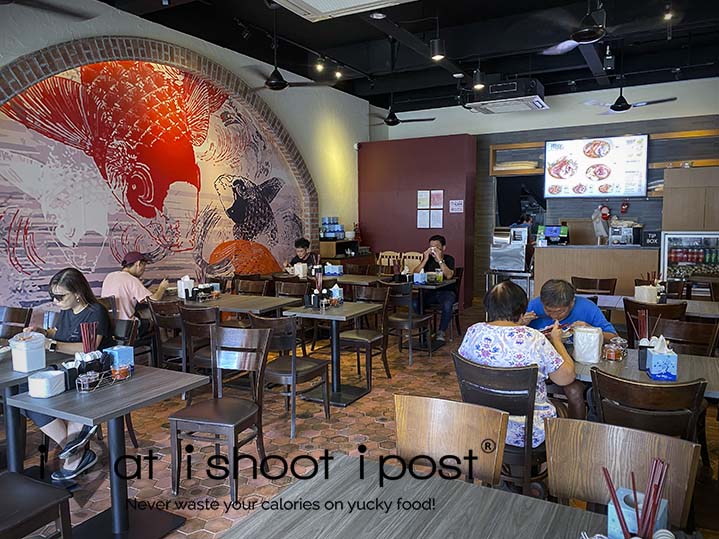 Conclusion
Hearty bowl of prawn mee which is sure to hit all the umami receptors on your palate.