This Zi Char has relocated. Address updated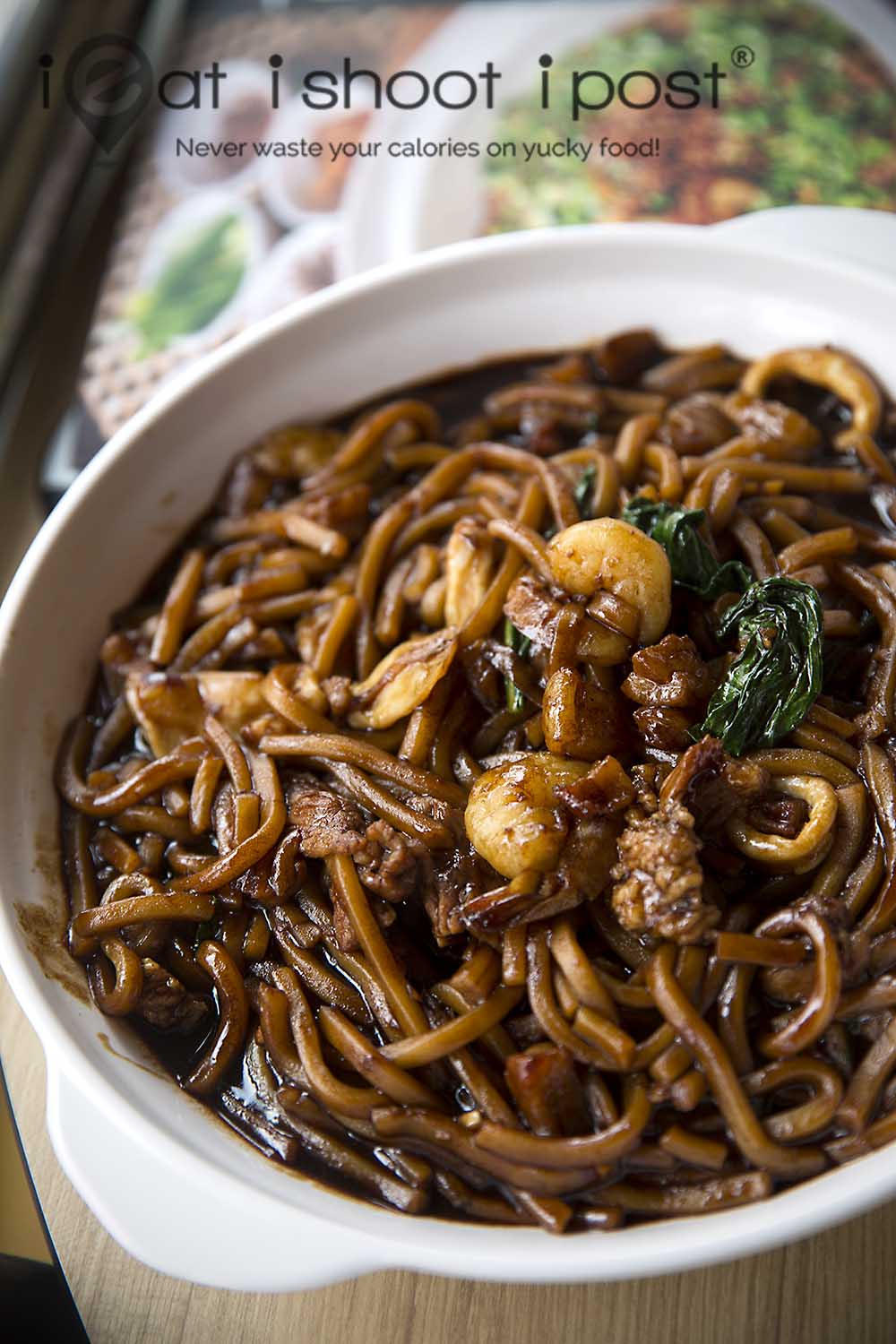 It's been a rocky road for Chef John,  our fried porridge maestro. Barely a few months after he opened Royal J's premium, it was shut down due to some disagreements with his business partner.  I have been following John on his stall hopping trip since Dec 2015 when he first left Ipoh to set up shop at Macpherson, then he moved to bigger premises in Lavender before moving to the last location at Bishan.  Now he has finally ventured out on his own, so hopefully he will stay put at his present location for some time.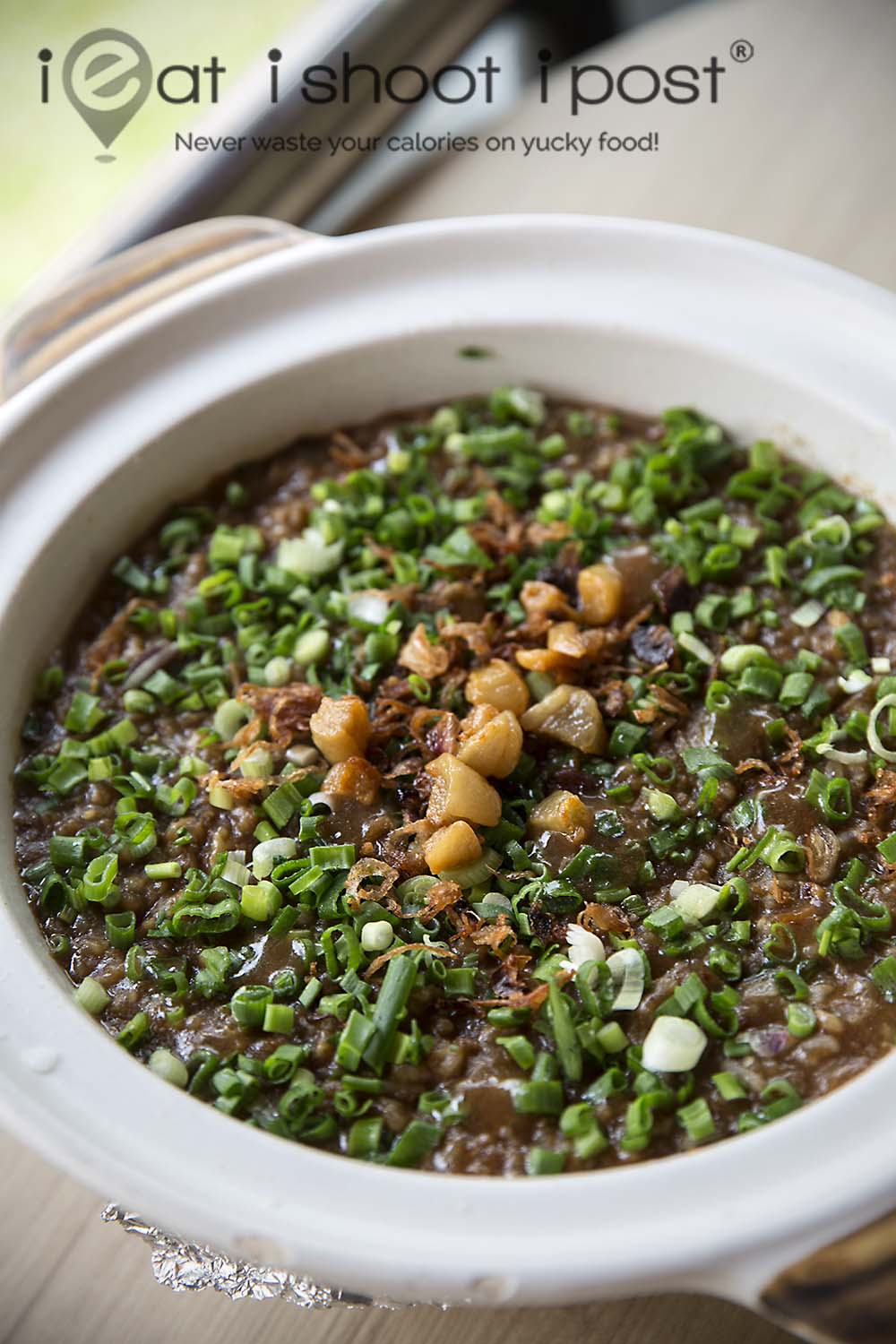 You might be wondering why I am following him so closely?
Well, let me tell you.
In my years of blogging, I have only come across a handful of zi char chefs who actually own their stalls, still doing the cooking and are not afraid to experiment.  Once you have this combination, the dishes are always going to be a little more interesting.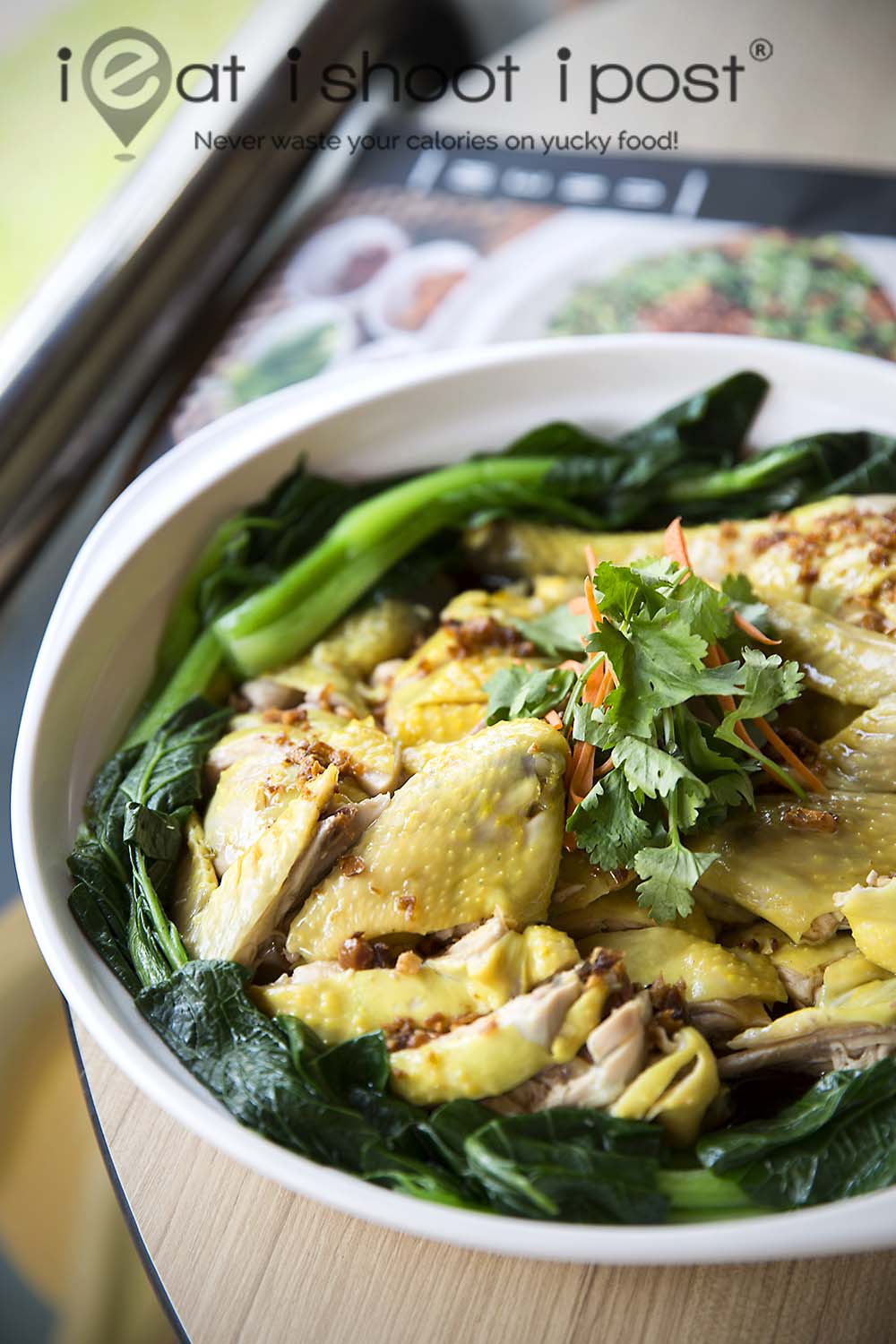 John first got my attention with his fried porridge which is quite an oxymoron.  Seriously, how can you fry porridge?  It's like saying fried soup, hotplate ice kachang or big bowl sushi, right?  But, fried porridge is literally what it is — porridge that is fried in a wok. Now, whether the same taste can be achieved by boiling the porridge in a pot is a matter for the academics of foodology to debate, but my first experience was a pleasant one which is why I continue to support John.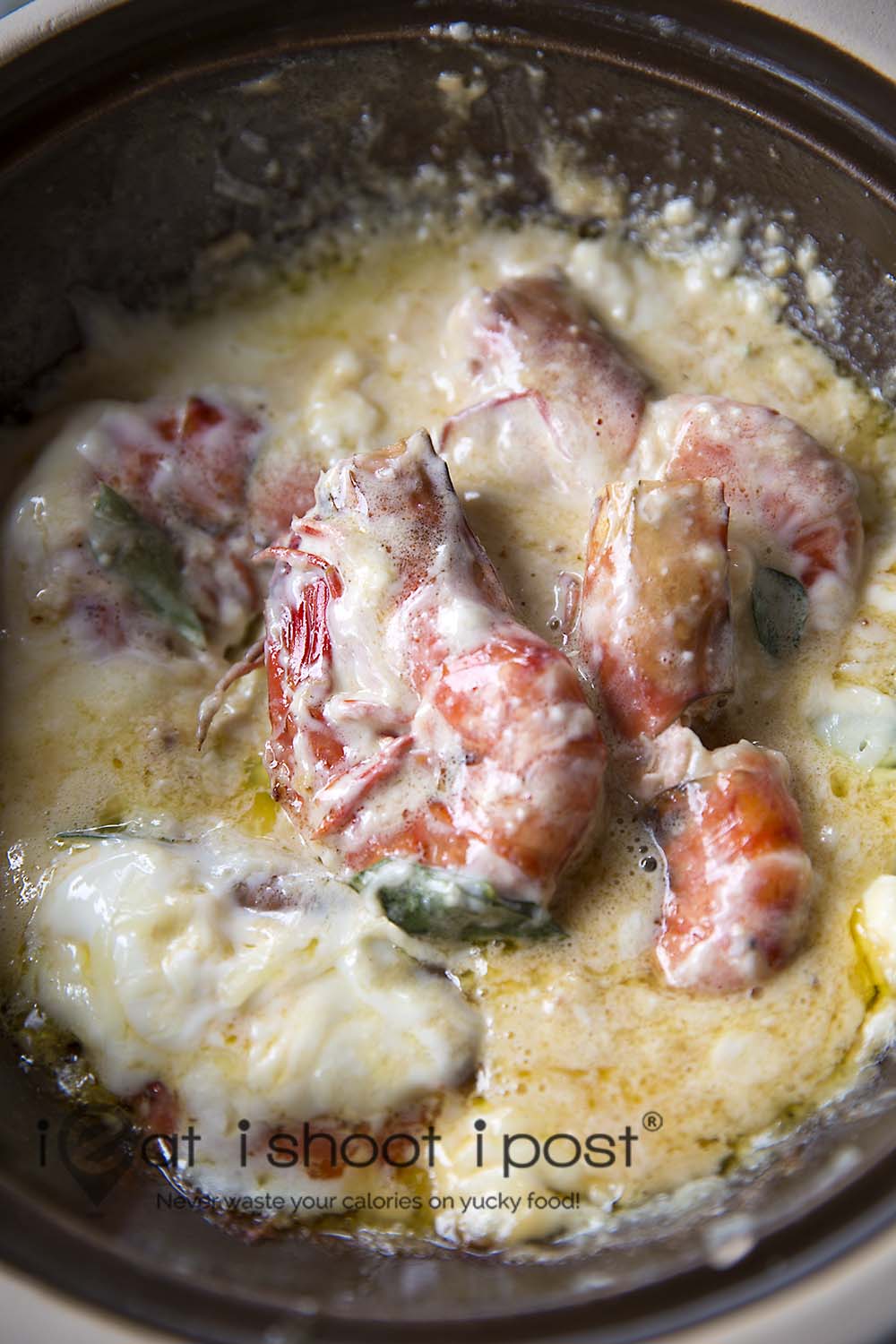 Aside from the fried porridge, the other dishes which I would recommend is the cheesy prawns if only because it is a dish that is not easily found anywhere else.  The kampung chicken is also done very well and not easily found anywhere else.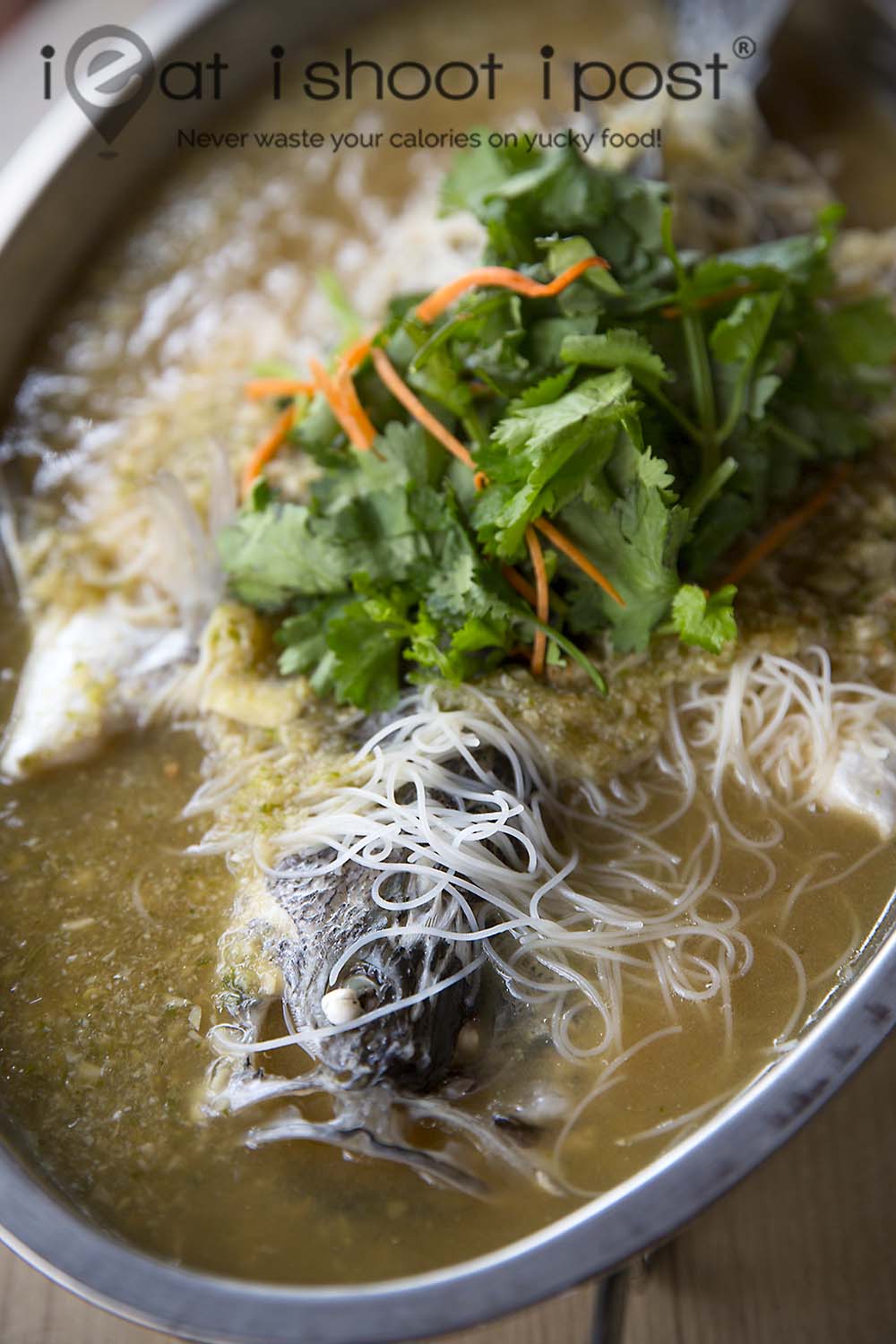 I also like John's take on the thai lemon steamed seabass which is nicely balanced and not too sour as many places like to do it.  I have already written about this dishes in my previous blog, so I won't want to repeat myself.  You can read about them here and here.
The new dish he has just introduced at his present stall is the KL Hokkien mee.  Now, this is a dish that is not easy to find.  At least not an authentic one which uses the thick noodles and dark soy sauce that is imported from Malaysia.  John's version is good, but hasn't really hit the crescendo that I was looking for.  I have tried it twice and have given my feedback.  Hopefully the next time it would be reminiscent of the one I ate at Petaling Street 20 years ago!  Currently, I would rate it a 4/5.
Conclusion
Chef John is not afraid to experiment and when he gets it right, the zi char dish is different from the same-o same-o you get at your typical HDB zi char stall.