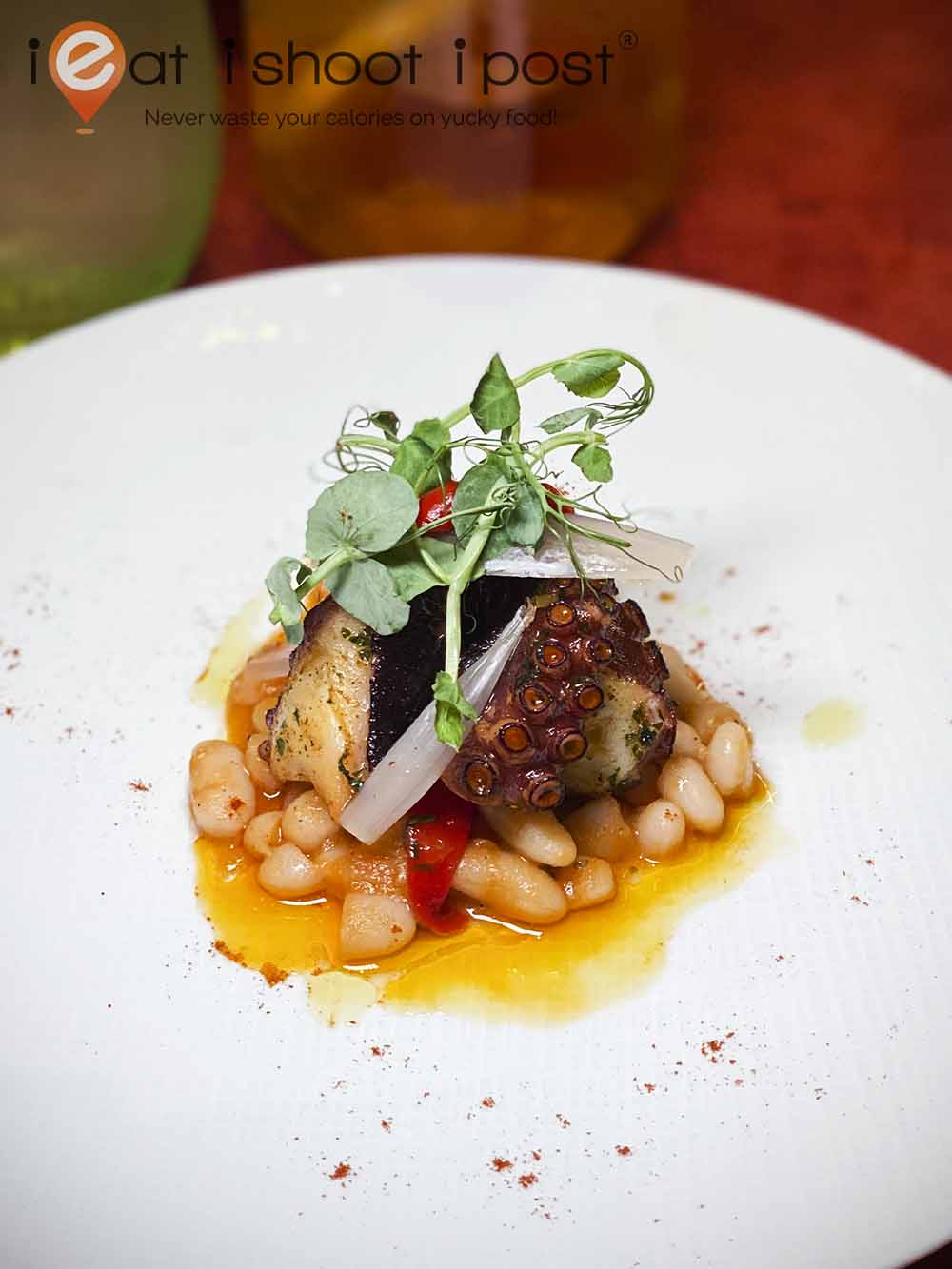 The original idea for Curate was that it would be a place to showcase Michelin Star Chefs from all over the world.  We visited when they had just launched the concept back in 2016 and managed to experience three Michelin star chef Esben Holmboe Bang's menu without having to fly all the way to Oslo!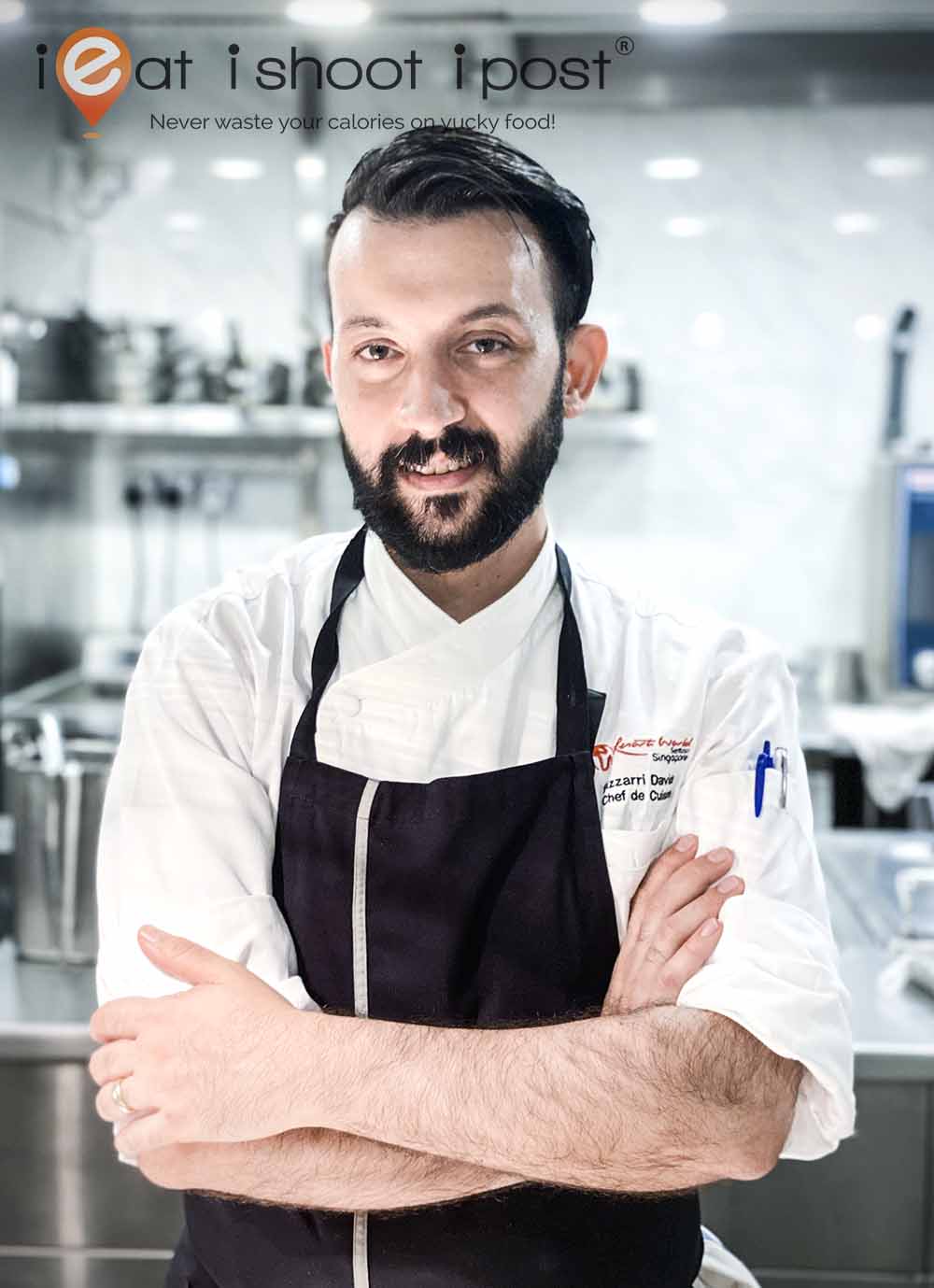 Unfortunately, Curate was forced to close due to the pandemic but they have re-opened again as a modern Italian restaurant with a special focus on Pisan (ie province of Pisa in Tuscany) cuisine.  The restaurant is headed by Chef Davide Bizzarri who was born and raised in Pisa.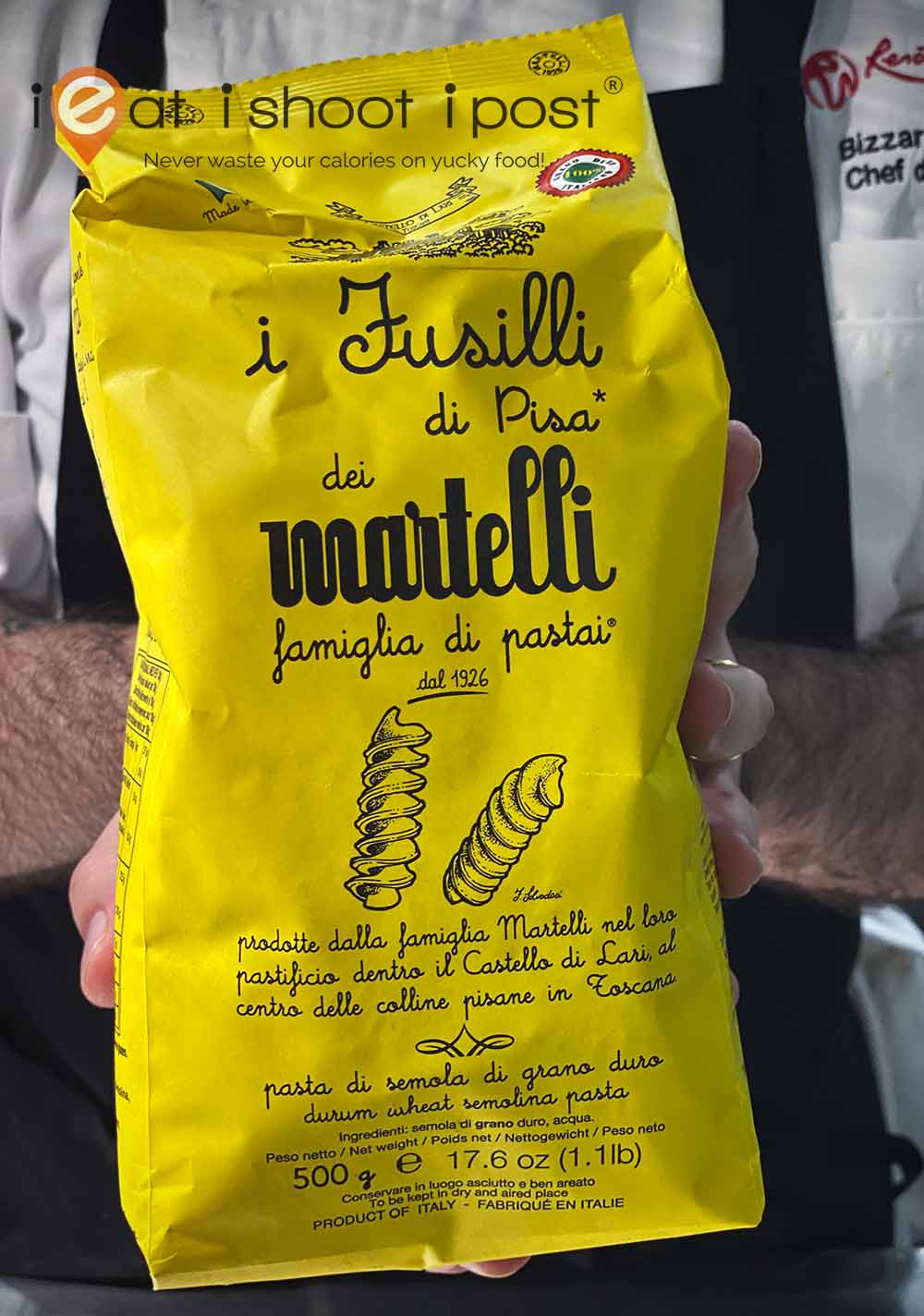 Pisa is most well known for its leaning tower and this is celebrated at Curate with a fusilli pasta specially procured from a local pasta maker who has been making pasta using old-style traditions since 1926.  Located in Lari, a small medieval village near Pisa,  Martelli Pasta is known to Chef Davide as the "Lamborghini" of pasta ever since he was a child.  He tells me a meal of Martelli pasta would always be announced with much fanfare by his mama!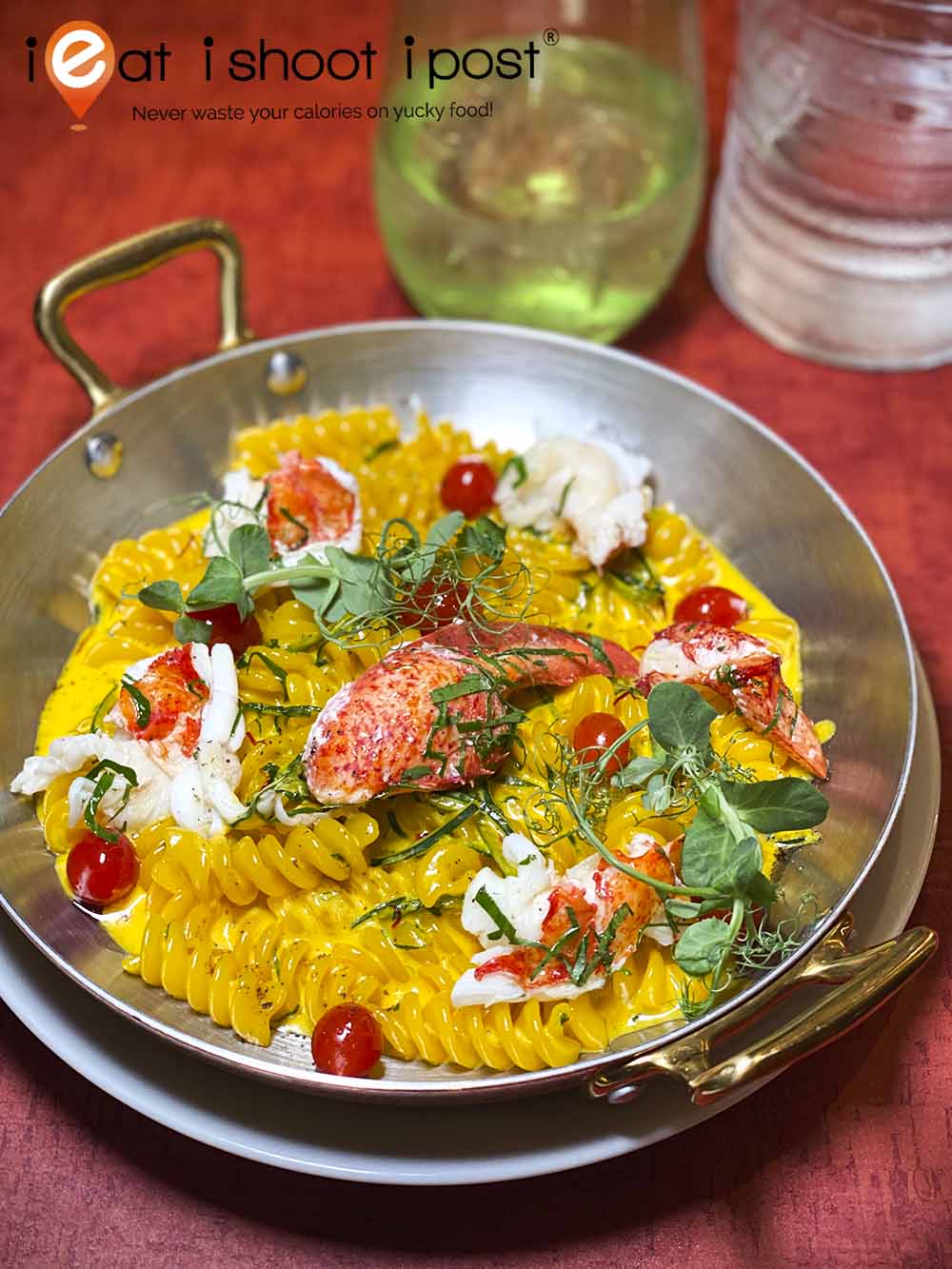 Made with only the best semolina and durum wheat flour, this pasta is indeed very special.  Aside from the fact that each fusili has 7 twirls representing the 7 storeys of the Tower of Pisa, the intense amber coloured pasta picks up the saffron sauce so wonderfully and has what can only be described as the perfect bite!   If you love pasta, you definitely have to order some at the restaurant!  4.5/5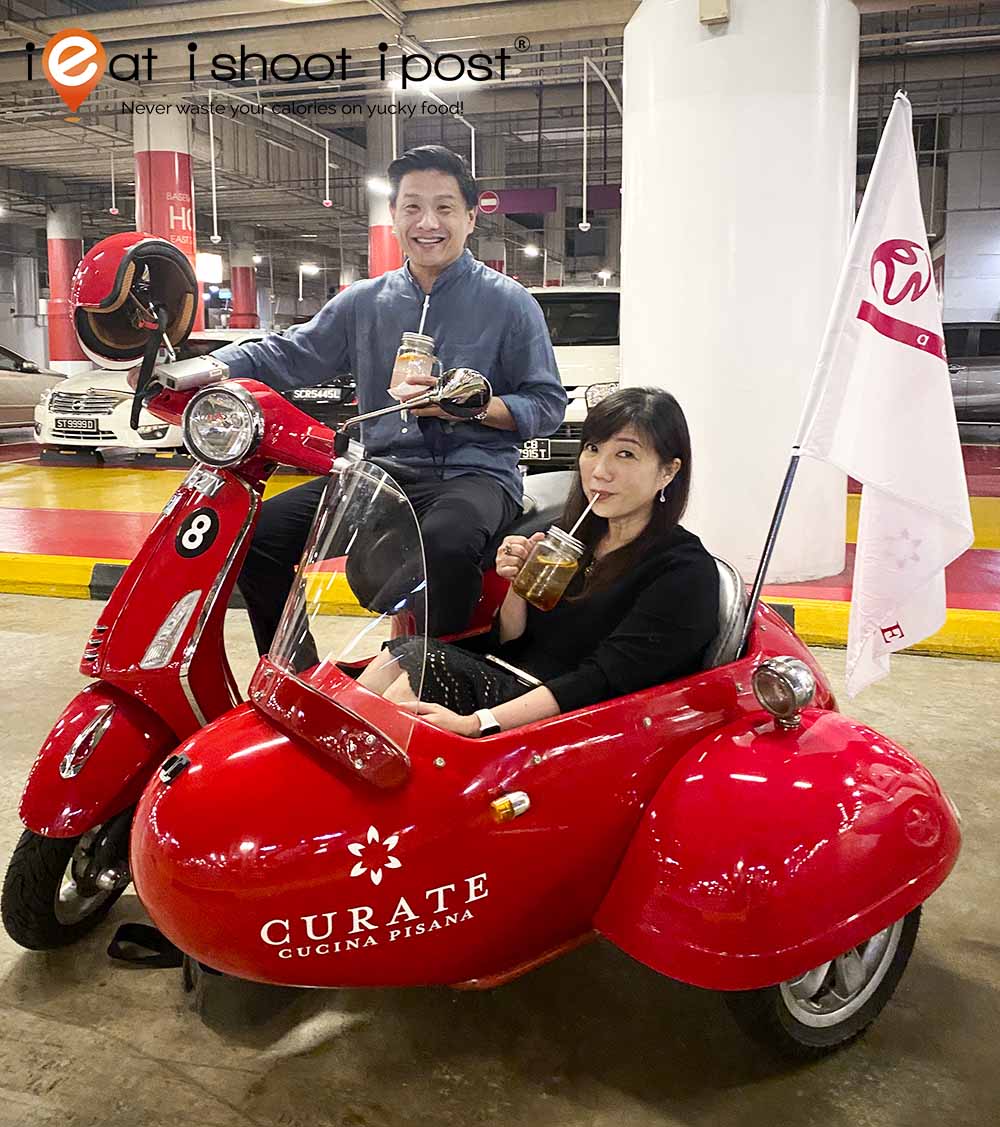 For the festive season, Curate is presenting a special Festive Set Dinner menu together with an optional 35min ride in a Vesper sidecar for $228++. (Dinner only $148++)  I have never ridden in a sidecar before, so the ride up to Mt Faber before dinner was quite interesting!  Good to do at least once for the experience.  It isn't the most comfortable way to get around town as the sidecar is a little cramped. However, the feeling of being close to the road and looking up at people in cars staring at you is quite novel!
Click to see our TikTok video of the ride.
NB:  We both rode in the sidecars with professional drivers.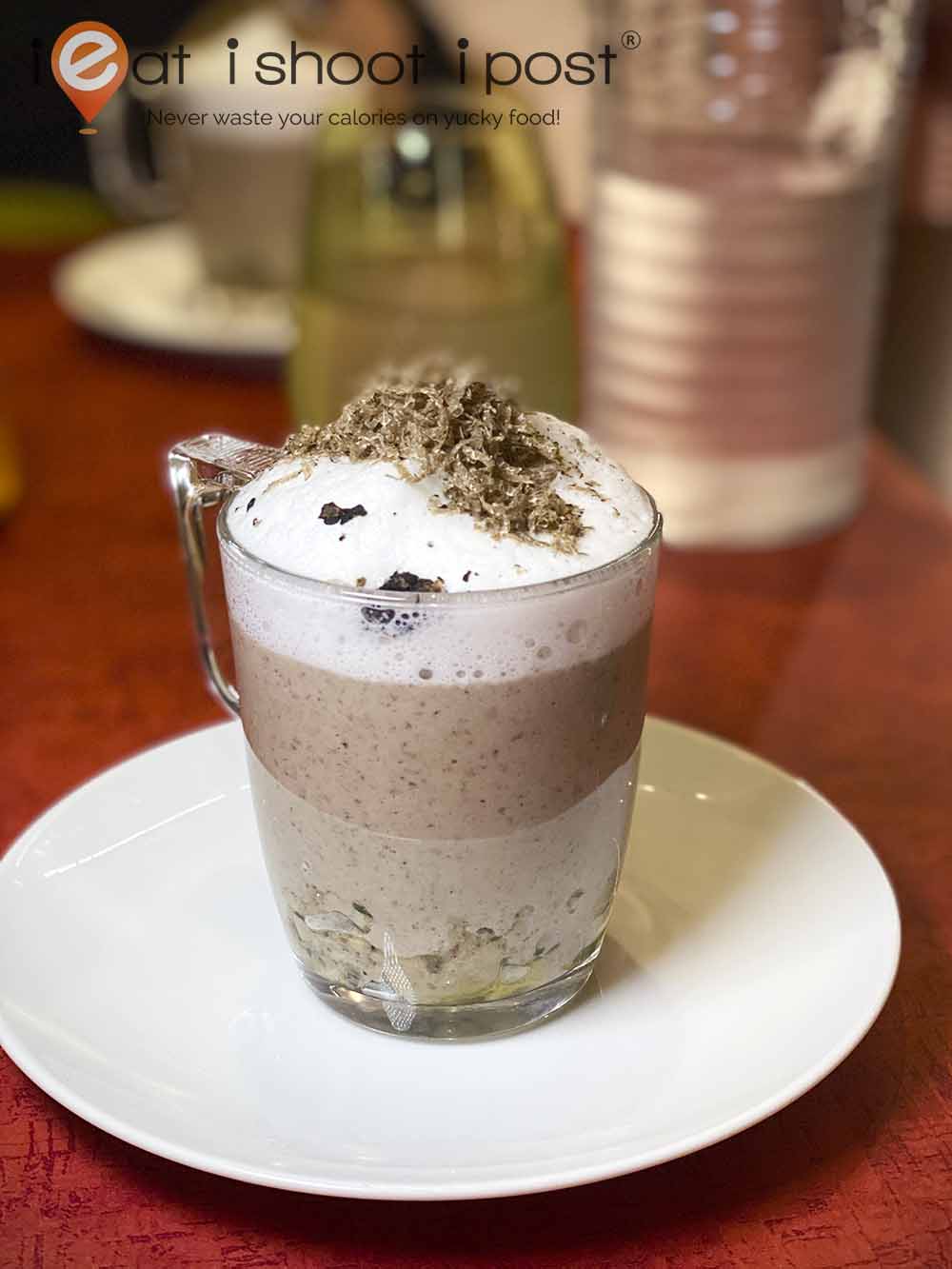 The festive menu started with the first course of a grilled octopus with braised cannellini beans. The octopus was nicely grilled and tender and was complemented by the white beans. 4/5 It was nice, but it was the next dish of the Tuscan-style porcini mushroom and chestnut soup that really caught my attention.  I love mushroom soup and this is perhaps one of the best renditions I have come across so far.  The dish is constructed of a bottom layer of fresh porcini mushrooms "trifolati" ie sauteed in butter, garlic, and parsley, then a wonderfully woodsy soup that is thickened with chestnuts, followed by ciabatta croutons, then a truffle milk foam, and finally topped off with shaved truffles. 4.5/5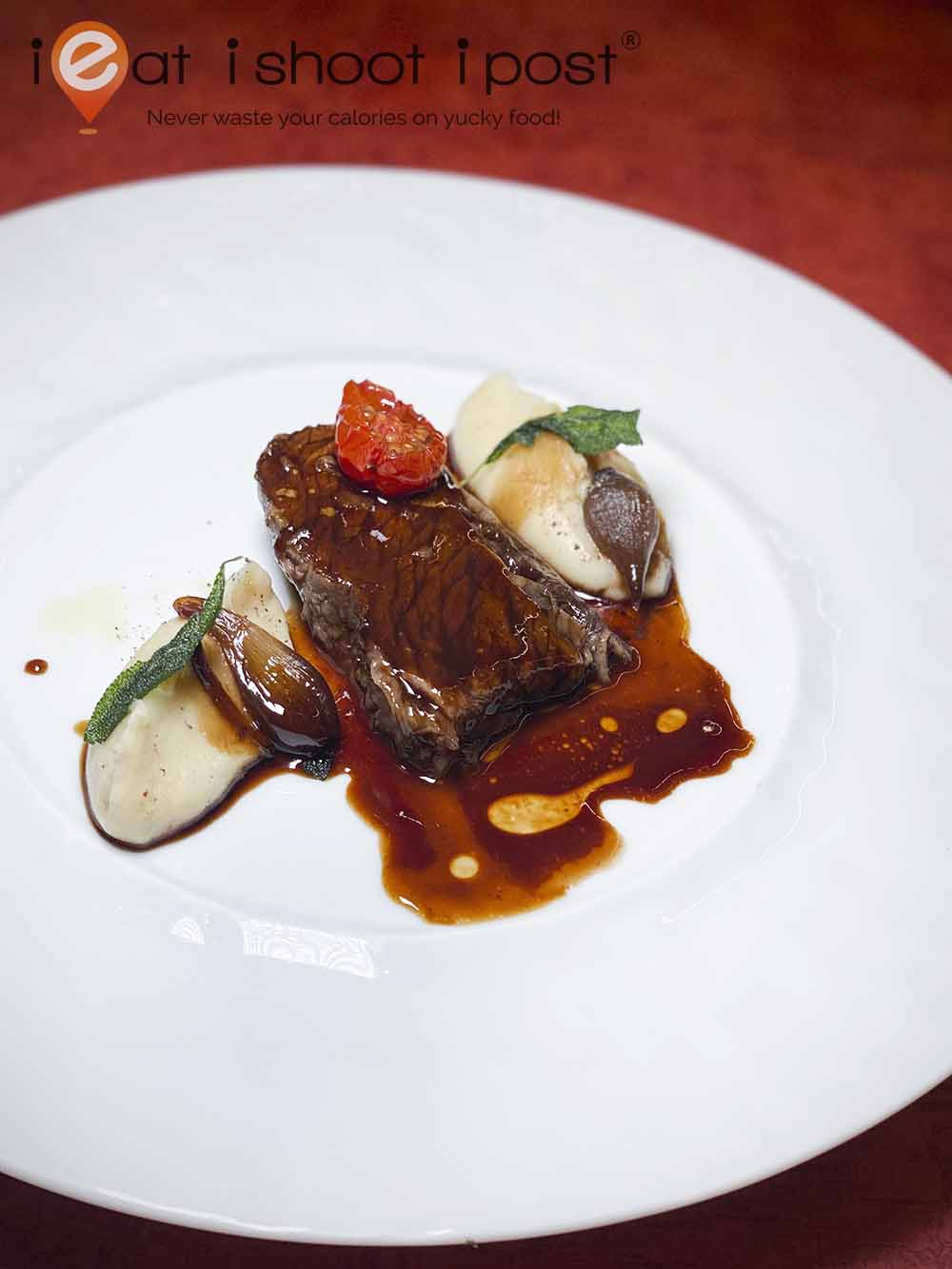 For the mains, you get a choice between braised beef short ribs and a codfish risotto.  The beef short ribs were lovely and the sauce, made with the regional Chianti wine was sweet and full of beefy umami flavour.  The short ribs were braised for 16 hours till fork tender before being cooled and pressed overnight.  4.25/5 
The risotto was very nicely done.  The texture of the rice was perfect.  The codfish mousse was nice on its own, but if you try to mix it into the rice, it just gets lost in all the cream.  4/5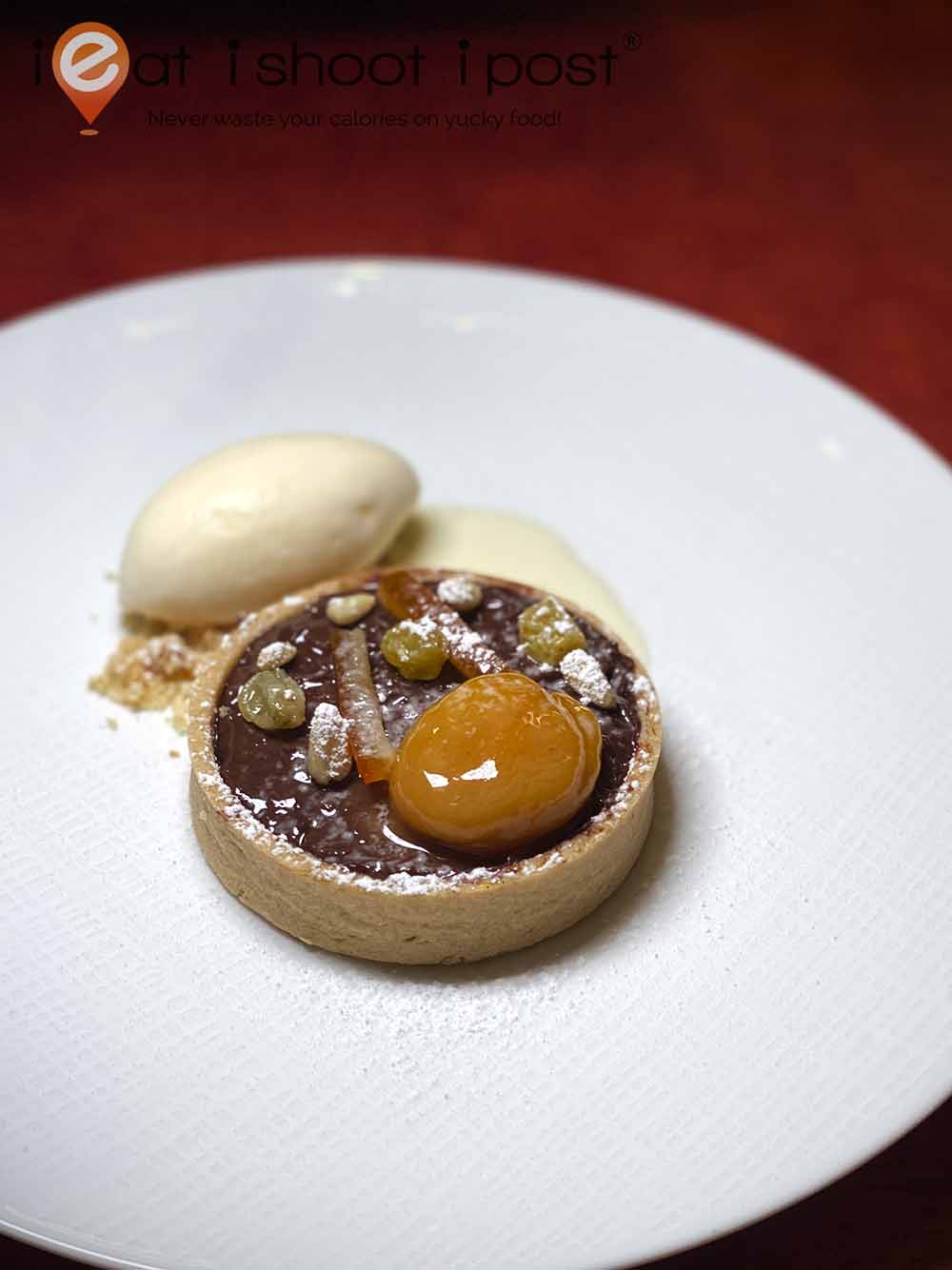 For dessert, we had the Torta co 'bischeri which is an iconic pastry from Tuscany.  It's a shortcrust pastry filled with chocolate, rice and dried fruits.  It's a nice rich chocolate tart, but I didn't appreciate the texture that the rice added to the chocolate.  4/5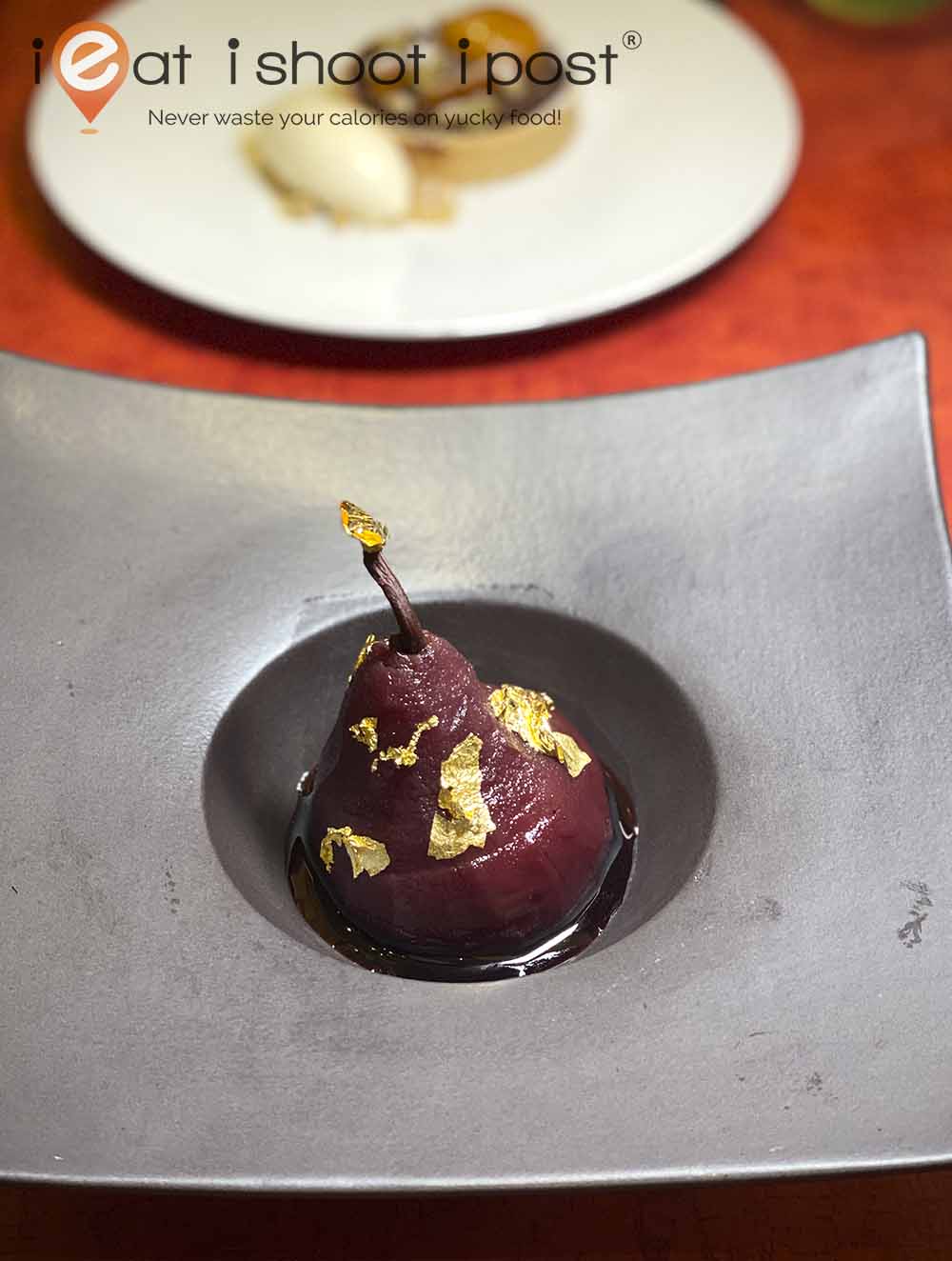 For something a little more unique, Chef Davide's signature Chianti Wine poached pear with panna cotta is something well worth trying.  The sweet and slightly tart dessert complemented by the creamy panna cotta and astringency from the red wine is a lovely way to end a meal!  4.25/5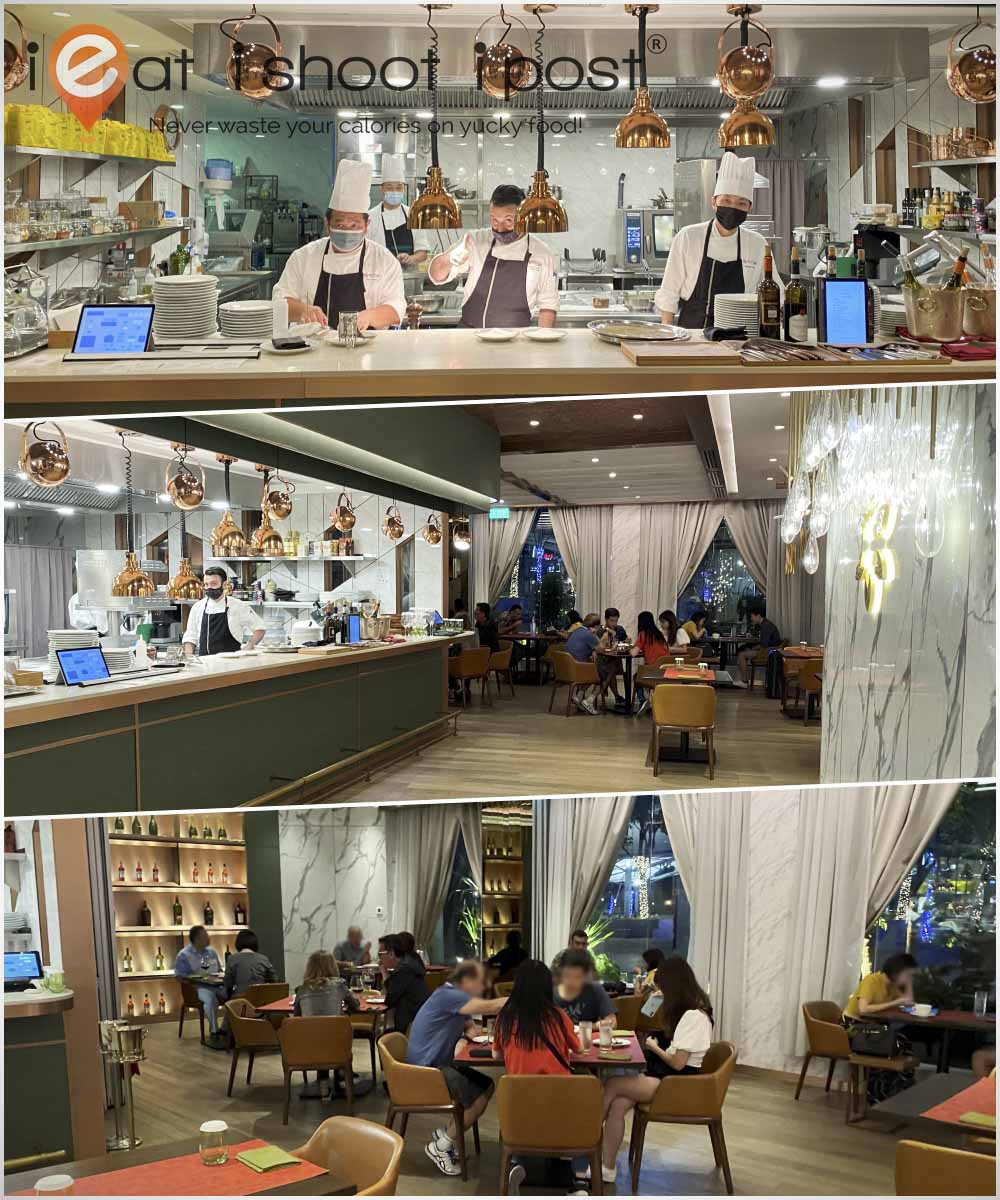 Conclusion
We had an excellent Italian meal at Curate Cucina Pisana. The setting is casual and the staff, friendly.  If you are a lover of Italian food, you will need to check out this latest kid on the block!
Disclosure
This was a media tasting.  That means that the meal was provided with no obligation to write a review.