Butterfish Sir?
I know a lot of Vegetarians do go for buffets (where there is a nice salad bar), but I wonder if a Vegetarian would actually go to a restaurant called Carnivore where the main attraction is "all-you-can-eat" meats that are carved right on your table? Even if they do, wouldn't the sight of so much celebration of meat be a turn off for those who choose to be Vegetarians for the love of animals?
Anyway, when the Channel 8 producers asked me to recommend a buffet to film for their upcoming Channel 8 series, I picked Carnivore as the more interesting choice. I seldom go for buffets nowadays because Calories are precious and rather than going for quantity, I prefer to go for quality. So for me, I'd rather spend my money and calories on a nice steak rather than on a buffet. However, Carnivore was a bit more than your run-of-the-mill buffet, I thought it would be a bit of a fun dining experience for the family.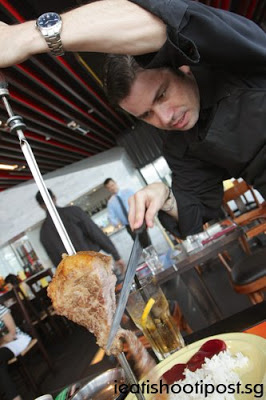 Beef Hump (This guy quite drama!)
Carnivore does have a ring of authenticity about it. For one, their passadours (the guys cutting the meat) are really from Brazil, and they also have stuff like Beef Hump which you is a cut of meat that is common in Brazil but not found in our usual Aust or American beef. The Beef Hump is found in the Zebu breed of cattle which the Brazilians rear but not on the Angus which is the common breed in America/Aust. It is essentially a hump of muscle just behind the neck of the cattle.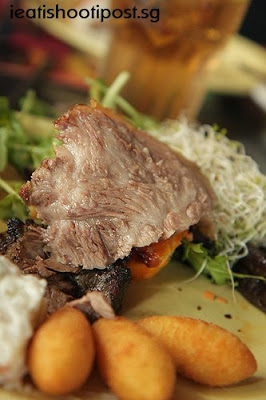 Sliced Beef Hump
This is the first time I am trying beef hump and I must say that it is quite nice. You can see from the picture that the meat is quite fat and it has been roasted over a slow fire for 6 hours. So you can imagine how juicy and melt-in-your-mouth the meat is. It has got a little of that "Corned Beef" kind of taste. 4/5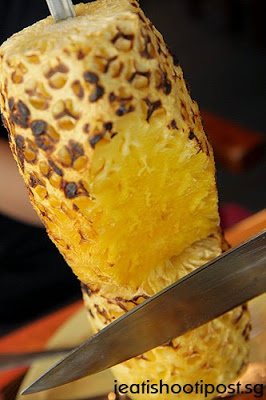 The other meat that I was quite impressed with was the Butterfish which was smooth and buttery without any hint of fishiness. 4/5
Having so much meat is a tad heavy, so the roasted pineapples was a nice interlude between meats. You must admit that the sight of wonderfully charred and caramelized pineapple can be quite inviting even if you consider yourself a staunch carnivore!
Conclusion
Personally, I would rather have a nice steak rather than all-you-can-eat meat. However, I can see how this place can appeal to a platoon of national servicemen who have just been eating combat rations for 2 weeks. I must say however that the beef hump was interesting enough if you have not had this cut of meat before and it would be an interesting family outing if they have never been to this type of restaurant before.
Postscript:
Carnivore will be featured in the first episode of Buffet Buffet which will be aired on 2 Oct, Channel 8 at 8pm. I really hope that they will do a good job editing my spoken Mandarin which many have already said was "CMI" (Cannot make it) the last time.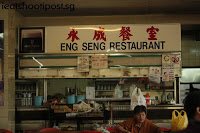 Lunch $28++ Weekend $32++
Happy Hour (5.30pm-6.30pm) $36 Weekend $39++
Dinner $42++ Weekend $45++