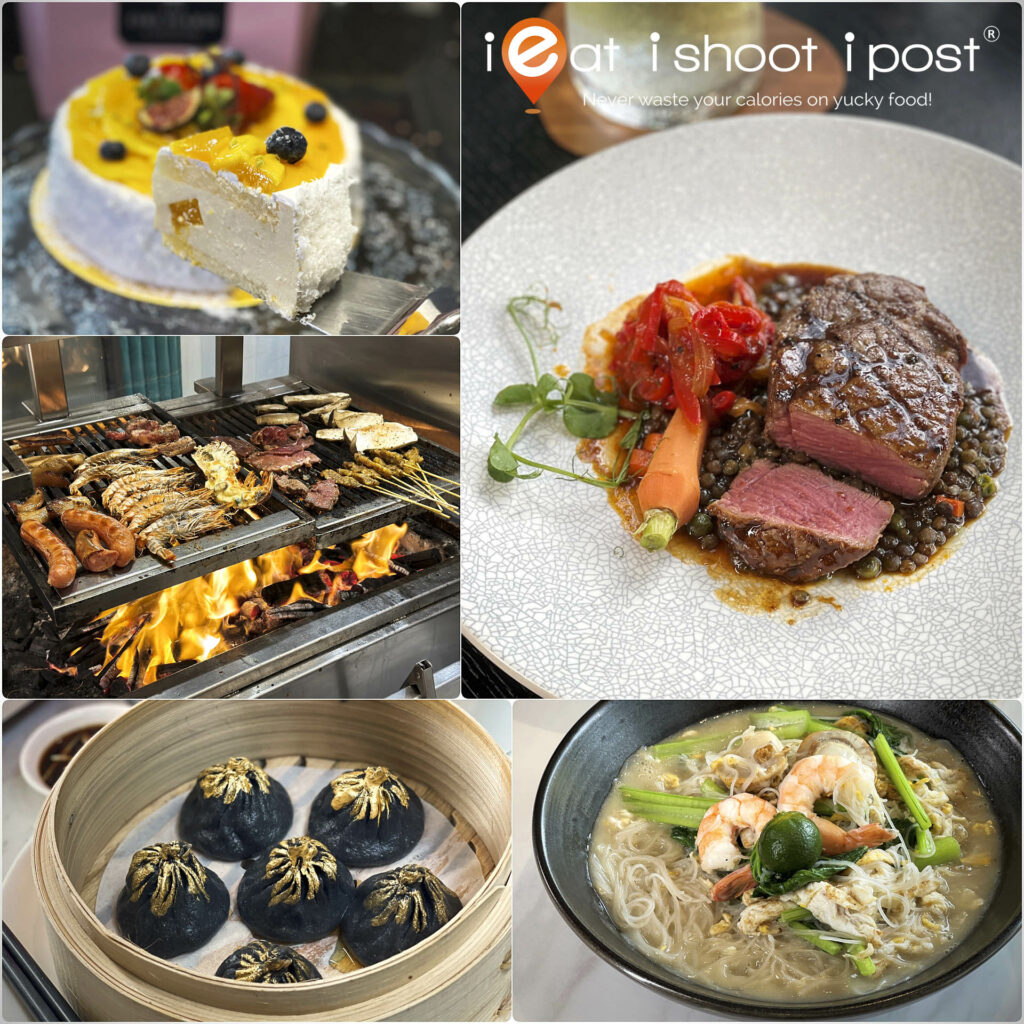 There is no doubt that the best thing about owning a Citi Card is the dining deals. It's even better if it happens to be a 1-for-1 dining deal! For some restaurants, like the buffet spread at Orchard Cafe or the set meal at Racines, that essentially means that your dining partner eats for free! So, if you are wondering where to eat next, here are some dining places where you can enjoy the 1-for-1 deal on your Citi Card. For a full list of the restaurants, please click here.
Restaurants and offers featured include:
The Orchard Cafe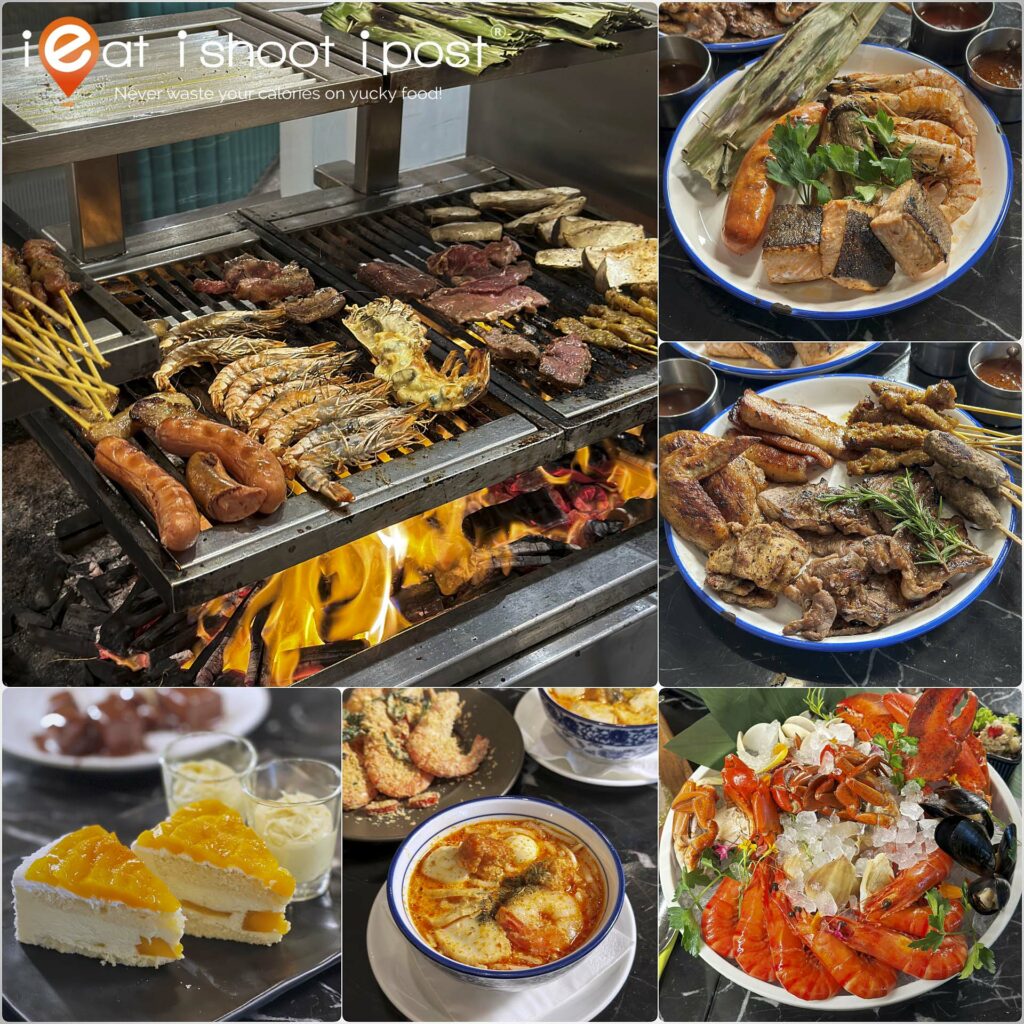 If you've not been to The Orchard Hotel Singapore since the pandemic, you'll be pleasantly surprised to find a beautifully renovated Orchard Cafe. We remember this place fondly for its Taiwanese Porridge supper buffet years ago! Those were the days when we could actually afford to eat a heavy supper!
They now serve an International buffet with quite an extensive spread. (see the menu) There's Seafood on Ice, light but tasty appetizers like their Apple Wood Smoked Duck with Mango and soups like Lobster Bisque. But the highlight of the buffet has to be their live Charcoal Grill! Unlike other buffets where you might have a meat carving station, here you get to pick your meat and seafood and have the chefs grill them over charcoal ala minute! We were particularly impressed with their charcoal grill where the heat is regulated by the distance of the grill grate over the charcoal! We recommend their Spanish Pork Belly, Pork Jowl, Satay and Korean Beef Kalbi. On weekends, they have Lobsters as well!
There is also a Chinese Roasts section where you can get Roast Duck, Roast Pork and Roast Chicken. And an Indian & Malay cuisine section where you can get Kofta and curries with Naan bread. From their local delights, we recommend their Signature Laksa which is packed with flavour and very lemak (rich)! Most hotel buffets we visited have boasted about their signature laksa; the one at The Orchard Cafe is quite justified.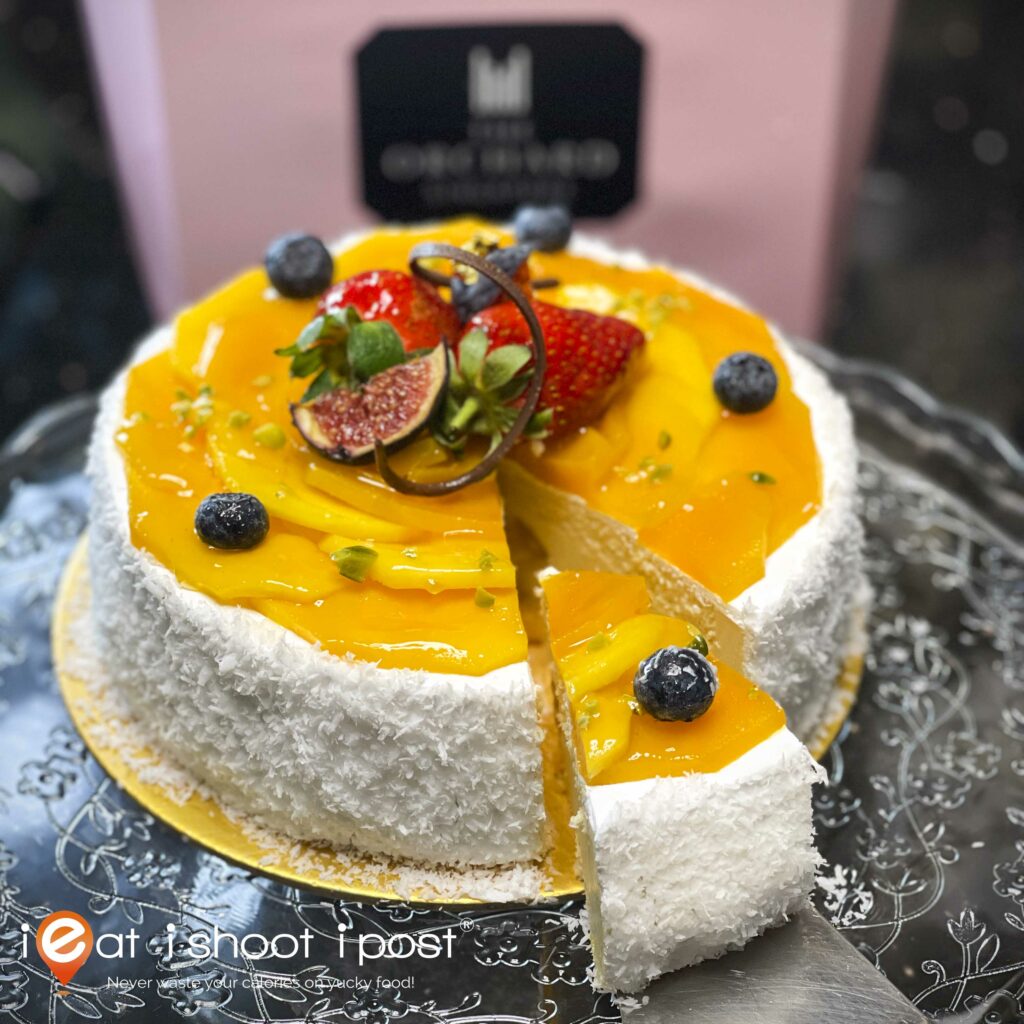 Finally, make sure you save some space for dessert! You'll be spoilt for choice with a mesmerizing array of cakes, tarts, puddings, mousse, nonya kuehs and even a Chocolate Fountain. If you are a durian lover, make sure you don't miss their Durian Pengat which has a good amount of durian pulp in it.
We (more Lisa) were particularly thrilled to learn that the Signature Mango Cake was created in The Orchard Cafe over 3 decades ago! We were told that the mango slices on the cake are made from fresh, not canned, mangoes and they have a special technique for handling the fruit so it is always consistent. Make sure you grab a slice or two from the dessert station. You will not regret it! As far as mango cakes go, this is as good as it gets!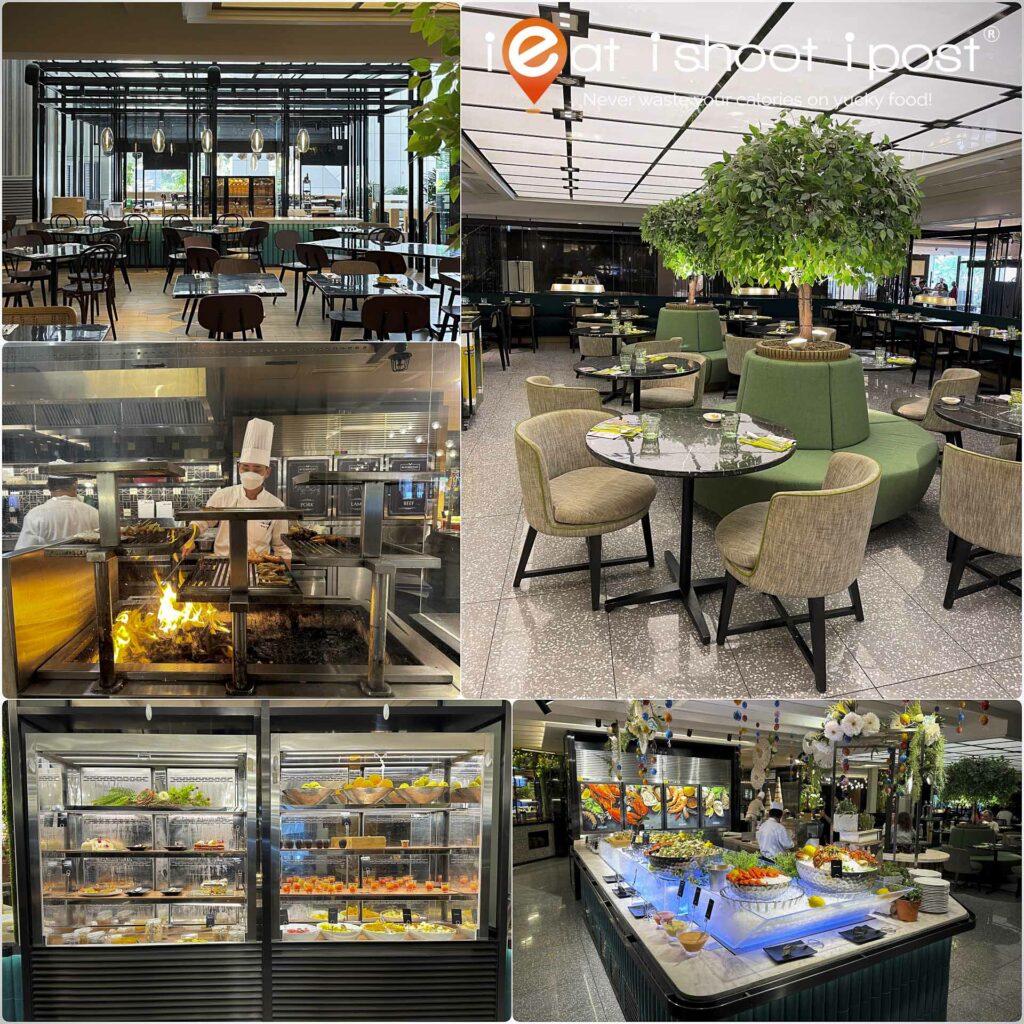 The new Orchard Cafe has been redesigned with cleverly created spaces that can accommodate different-sized groups. We also like the garden green style interior that makes you feel like you're dining al fresco but with aircon.
Citi Gourmet Pleasures offer:
1-for-1 Weekday Lunch and Dinner (Mon – Thurs)
Lunch $74++/pax, Dinner $94++/pax
Valid till 31 May 2023
Click here for more information about the offer. Please email orcha[email protected] or call 6739 6565 in advance as redemptions are limited.
The Orchard Cafe
442 Orchard Road, Singapore 238879
Tel: +65 6739 6565, Email: [email protected]
Mon – Thurs | Lunch: 12pm – 2:30pm | Dinner: 6pm – 10pm

Racines at The Sofitel Singapore City Centre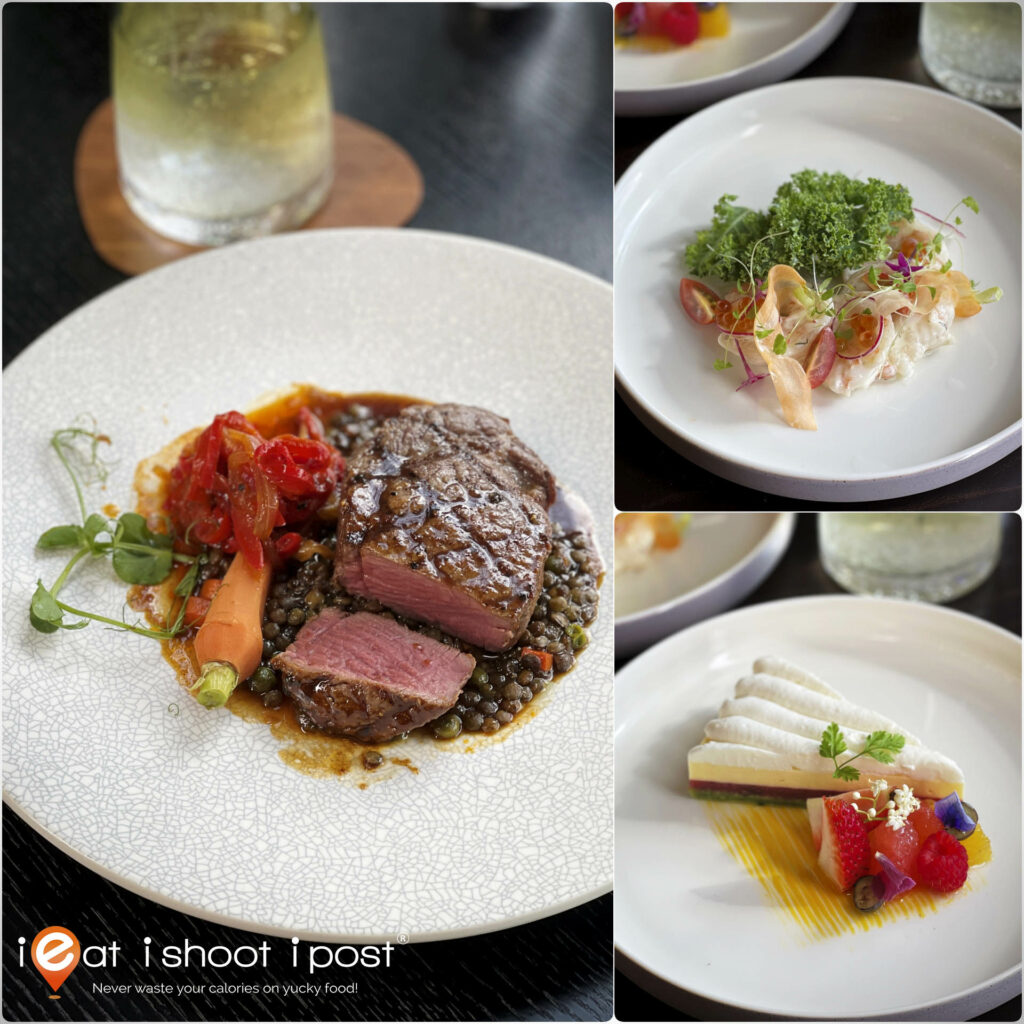 Next, we visited Racines, which is a French-Chinese restaurant at the Sofitel Singapore City Centre. Racines, which means "roots" in French, serves both French and Chinese cuisine. But, it's not fusion cuisine! They have separate French and Chinese kitchens and serve both cuisines on the same menu!
Racines has specially created a 3-course dinner menu just for Citi Cardmembers for this 1-for-1 offer. At the time of filming, they were only offering the French Set, but we enjoyed the Local Chinese dishes there so much that they decided to feature the dishes in the video as a Local Chinese Set as well!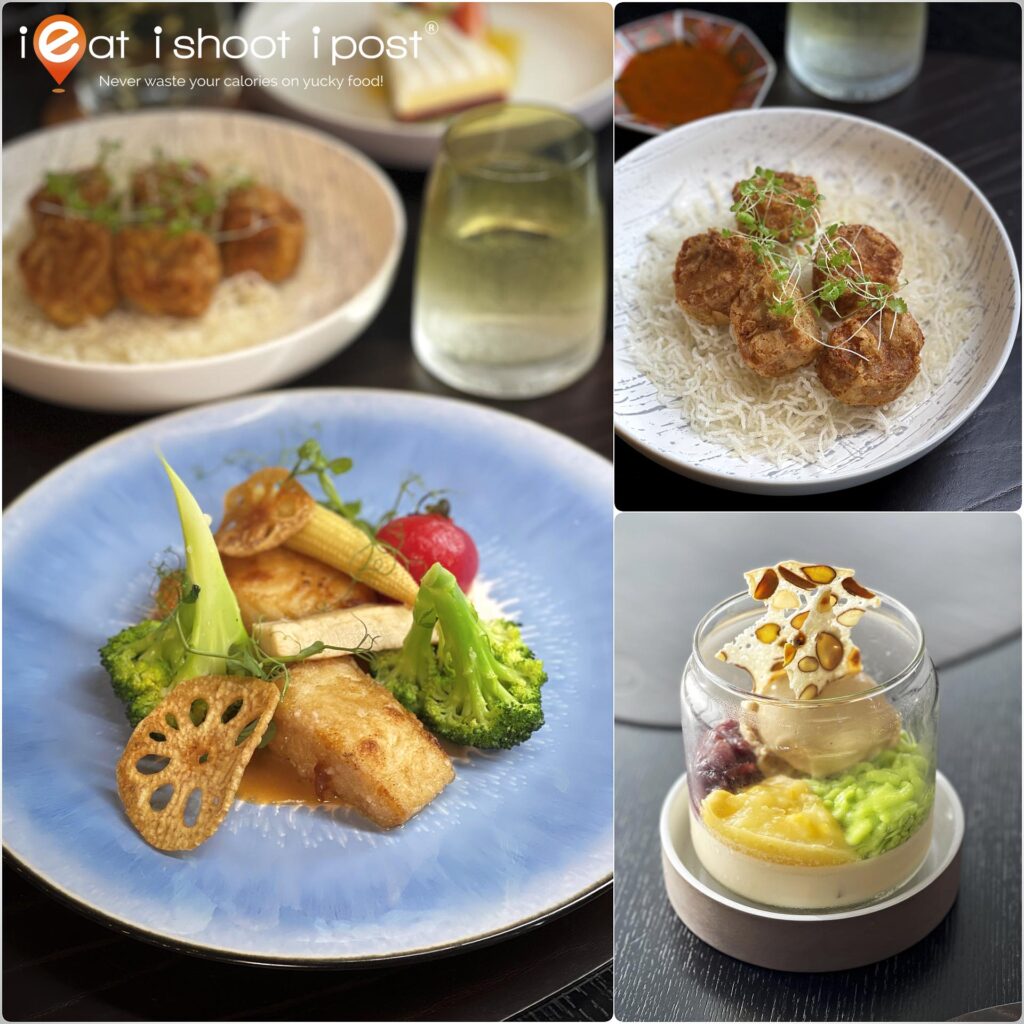 Of the dishes presented, we found the Ngoh Hiang surprisingly good! They use thin strips of yam in the filling which gave it that extra savoury flavour. Their Tangerine Yuzu Mousse Cake in the French dinner menu was also delightful, as was their Cendol with Coconut Panna Cotta and Gula Melaka Ice Cream in their Chinese dinner menu.
While tenderloin is not Leslie's favourite cut of beef (he prefers something with a bit more fat), the pepper relish was really good! Clearly, the chefs at Racines are very competent with both styles of cooking.
The best thing about this 1-for-1 offer is that you and your partner can enjoy both menus for the price of one!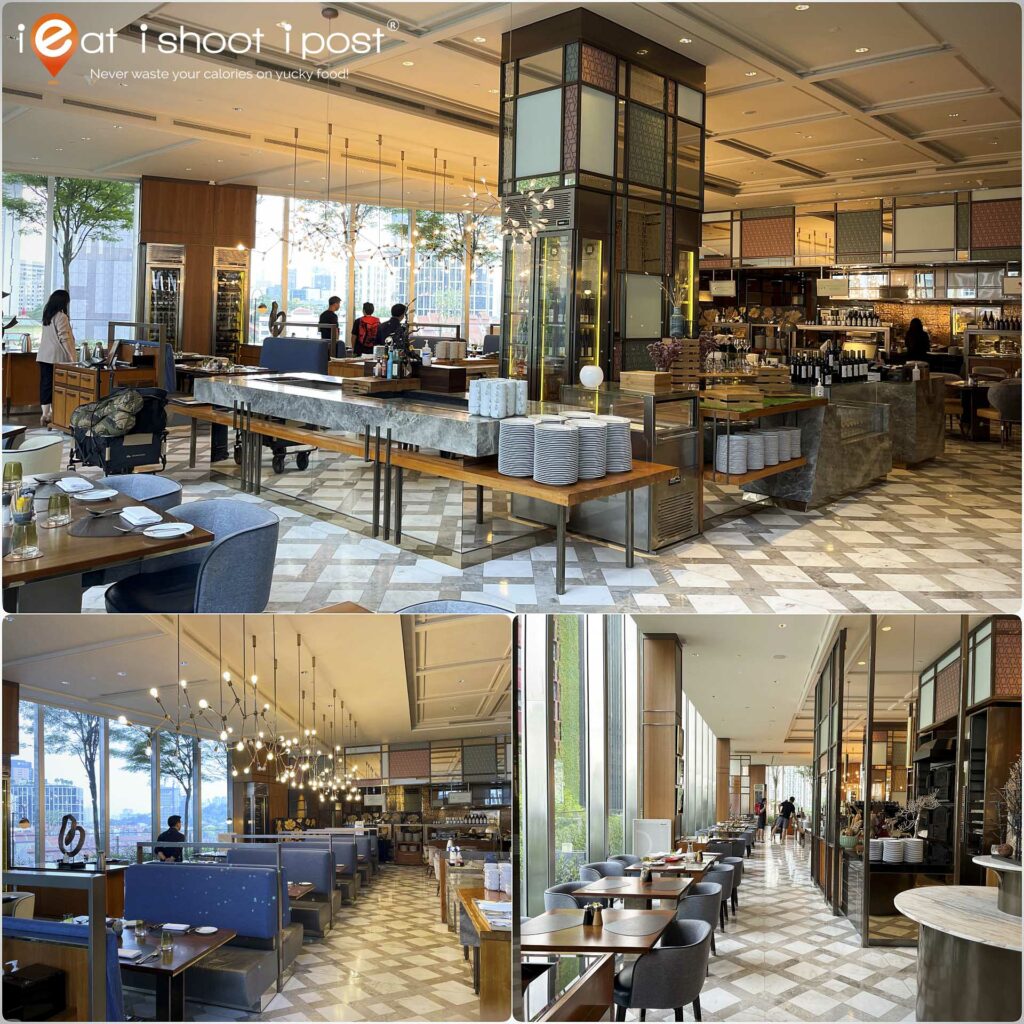 Racines is located on the 5th level of Sofitel Singapore City Centre. The restaurant is brightly lit with unblocked views of the Tanjong Pagar district. The little garden surrounding the outside circumference of the restaurant adds a tranquil and cosy touch to the place. It is an excellent space to relax and enjoy a meal.
Citi Gourmet Pleasures Promo:
1-for-1 Special Three-Course Dinner Menu curated for Citi Cardmembers.
Valid till 31 May 2023, worth $70++/pax, Dine-in only.

Click here for more information on the offer

Racines
9 Wallich Street, Singapore 07885
Tel: +65 6428 5000, Email: [email protected]
Dinner: 5:30pm – 10pm

Lao Beijing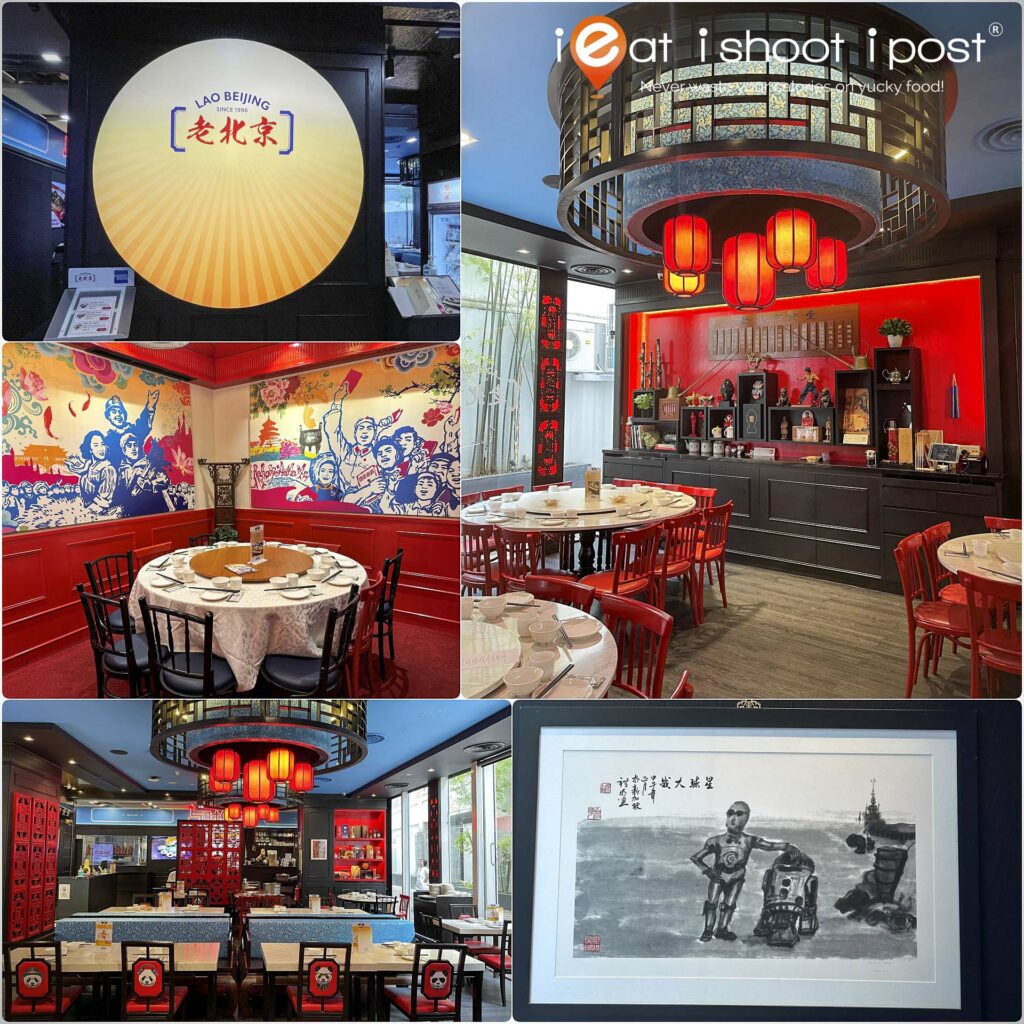 For the longest time, we just couldn't quite figure out what Lao Beijing is all about. It was years ago when we last ate at Lao Beijing when they were still at Plaza Singapura, and we have always remembered their Popiah Set which you roll yourself.
Since then, they have expanded, relocated and consolidated. Now there is just one Lao Beijing restaurant located at Square 2. We met the owner of Tung Lok and finally worked out how Lao Bejing fits into the Tung Lok spectrum of restaurants. Lao Beijing was initially set up to offer casual Chinese dining with an emphasis on dumplings and noodles. It has since evolved into a casual Chinese restaurant serving "quirky" cuisine. Traditional Chinese dishes are given a modern twist so that the dishes stand out from the crowd. Its quirkiness is also expressed by the Chinese brush paintings of Star Wars characters which adorn the walls of the restaurant and bespectacled pandas on the back of the chairs.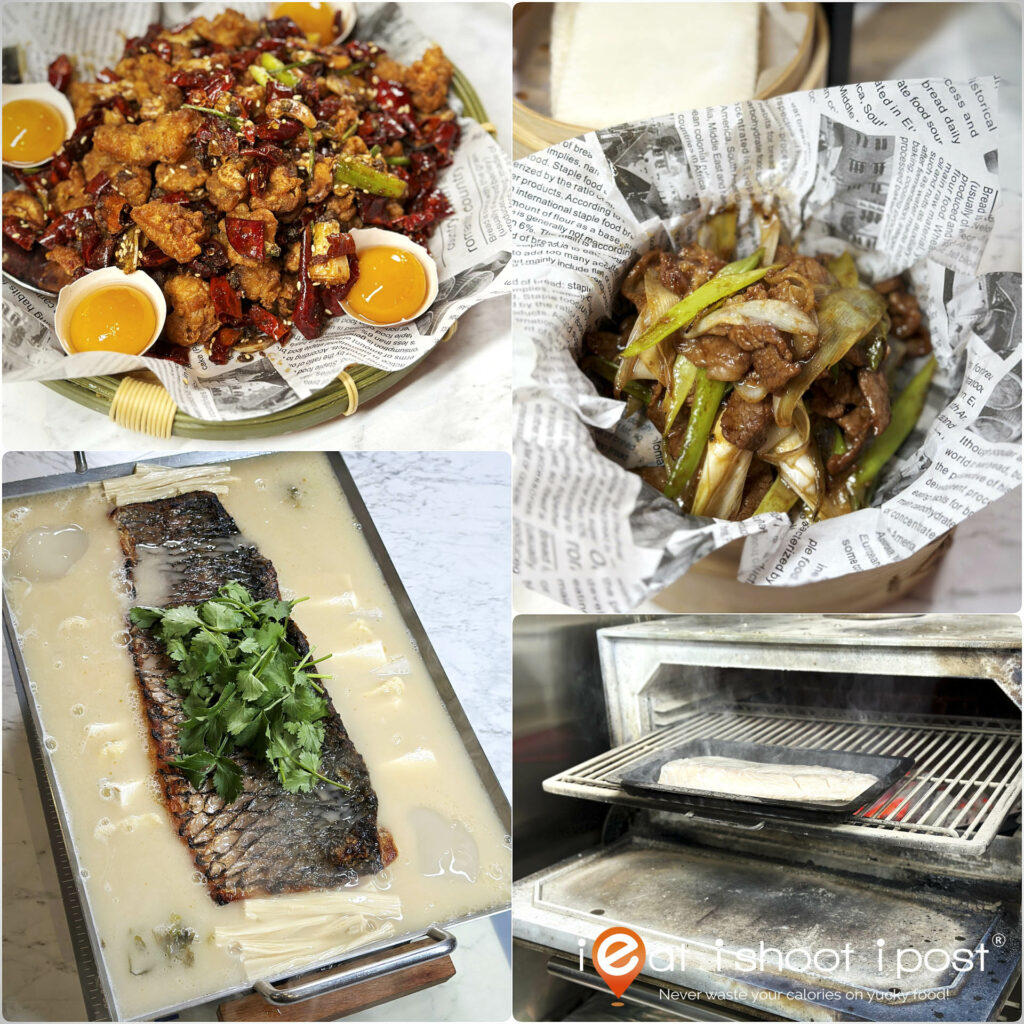 The dishes may be quirky but they have been well thought through and the quality is very good, as you would expect of a Tung Lok restaurant.
We were pleasantly surprised with the "The Mermaid" which is a play on the Chinese characters "美人鱼" In Chinese, the three-character means "Mermaid" but what they are trying to say is that this is a dish that is so rich in collagen, that it would make your skin taut and smooth, enhancing one's beauty (美人). For $90++, you get a large barramundi fillet that is first charcoal grilled in a Josper and then placed in a hot pot of thick collagen soup with 3 types of bean curd. It is certainly an impressive dish. The fish was excellent. The extra-large barramundi is imported from Australia where they are farmed in seawater, hence don't have the muddy stench that sometimes plagues fish that are raised in freshwater farms.
The other playful dish we had was their Firecracker Chicken Nest ($30.80++). The Spicy Sichuan La Zi Ji was served with 4 "egg yolks" in each corner. Thinking that they were egg yolk, Lisa unexpectedly dipped her fiery chicken nuggets into them only to find that they were not eggs! We were instructed later that the Mango spheres were to be eaten after the spicy chicken nuggets so as to extinguish the heat!
Their Sauteed Mutton with Onions and Scallions ($28.80++)was excellent. It has a nice wok hei and the sauce is very good. You will enjoy this even if you are usually aversed to strong meat as they managed to do it such that there wasn't any gaminess at all. It was also fun to stuff your tasty lamb slices into little dough pockets.
Dumpling Dishes on 1-for-1 Offer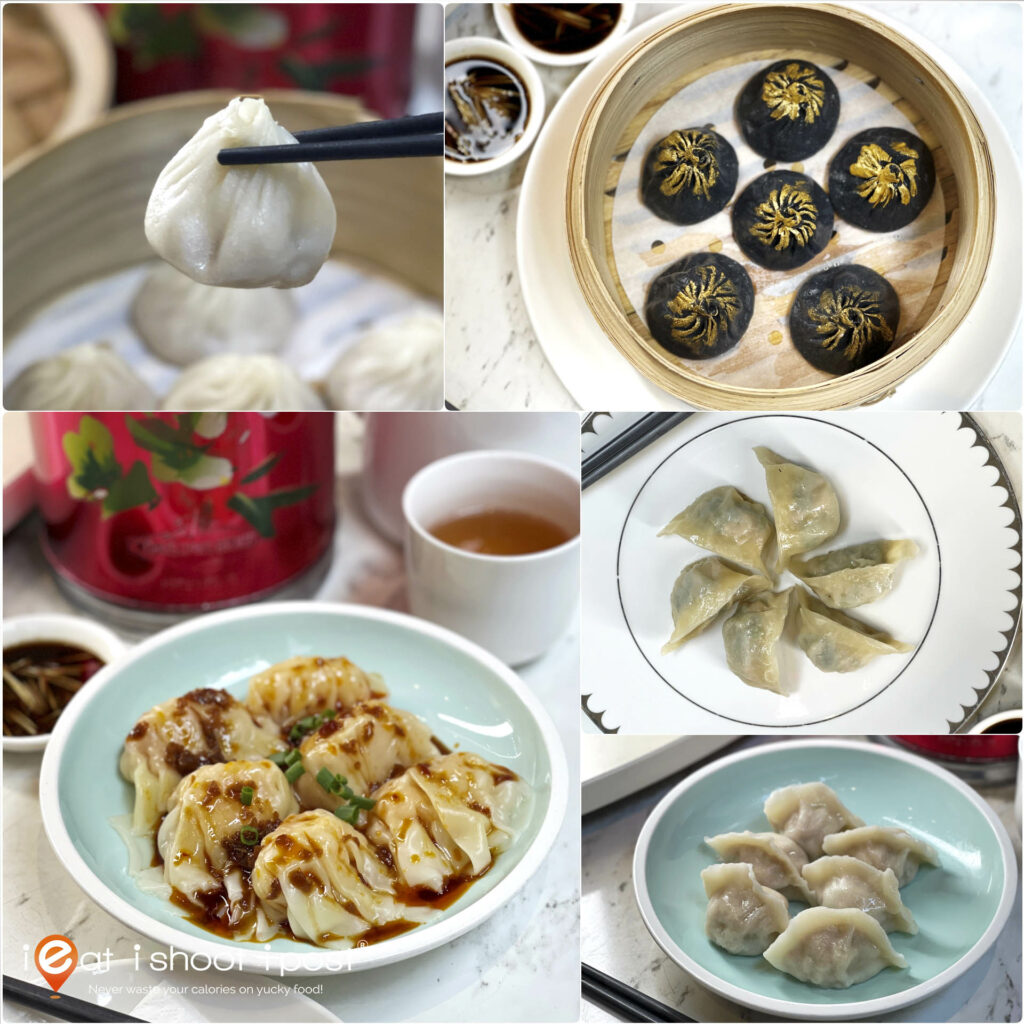 The dumpling dishes here are all very good, as you would expect of a Tung Lok restaurant. The Black Garlic Xiao Long Bao ($12.80++) looked impressive with its gold-brushed charcoal skin. However, we couldn't decide if we actually liked the addition of the black garlic to the XLB, but it was certainly something new. The dumplings that stood out for us were the Prawn Wontons in Dark Vinegar and Chilli Oil ($9.80++) The offer here at Lao Beijing is that you can order any one of the above dumpling dishes and get the other (same or lower value) one for free! Note that you are allowed one redemption per table.
Citi Gourmet Pleasures Promo:
1-for-1 Selected Dishes, Valid till 31 May 2023
1 redemption per table, no minimum spend
Click here for more information about the offer.
Lao Beijing
10 Sinaran Road, #02-76/84
Square 2, Singapore 307506
Tel: (+65) 6358 4466
Mon – Fri | 11am – 3pm, 5:30pm – 10pm
Sat, Sun, PH | 11am – 5pm, 5:30pm – 10pm
White Restaurant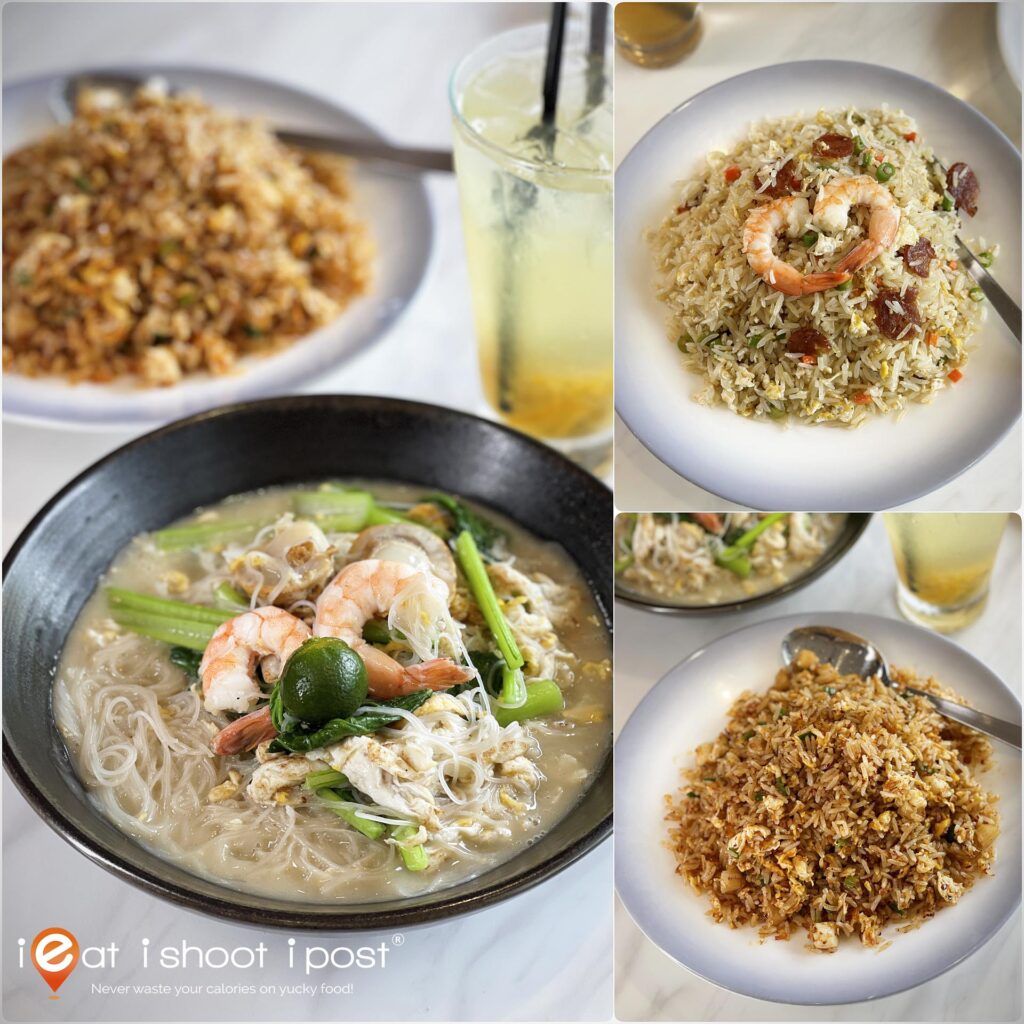 White Restaurant has come a long way since the time I wrote about them when they were just a zichar in a coffee shop in Sembawang. They now have 8 outlets across Singapore and one in New York!
What made them famous is, of course, their White Beehoon. They were the first to popularize the beehoon dish, which is gradually being recognized as an iconic Singaporean dish. I too was inspired to create my own Seafood White Bee Hoon recipe. Unlike the home recipe, you get to enjoy that extra wok hei flavour when you eat it at the restaurant!
Good news is the 1-for-1 offer includes their Original White Beehoon (S) $7.90! If the kids are hankering for some fried rice, you can order their Prawn and Chinese Sausage Fried Rice (S) $8.90 which is not bad. If you're looking for something with more kick, go for their XO Twin Scallop Fried Rice (S) $9.90. It is basically fried with XO Scallop sauce and fresh scallop. Order any one of these dishes and get the other (same or lower value) dish for free! Note that you are allowed one redemption per table and there is a minimum $50 spend.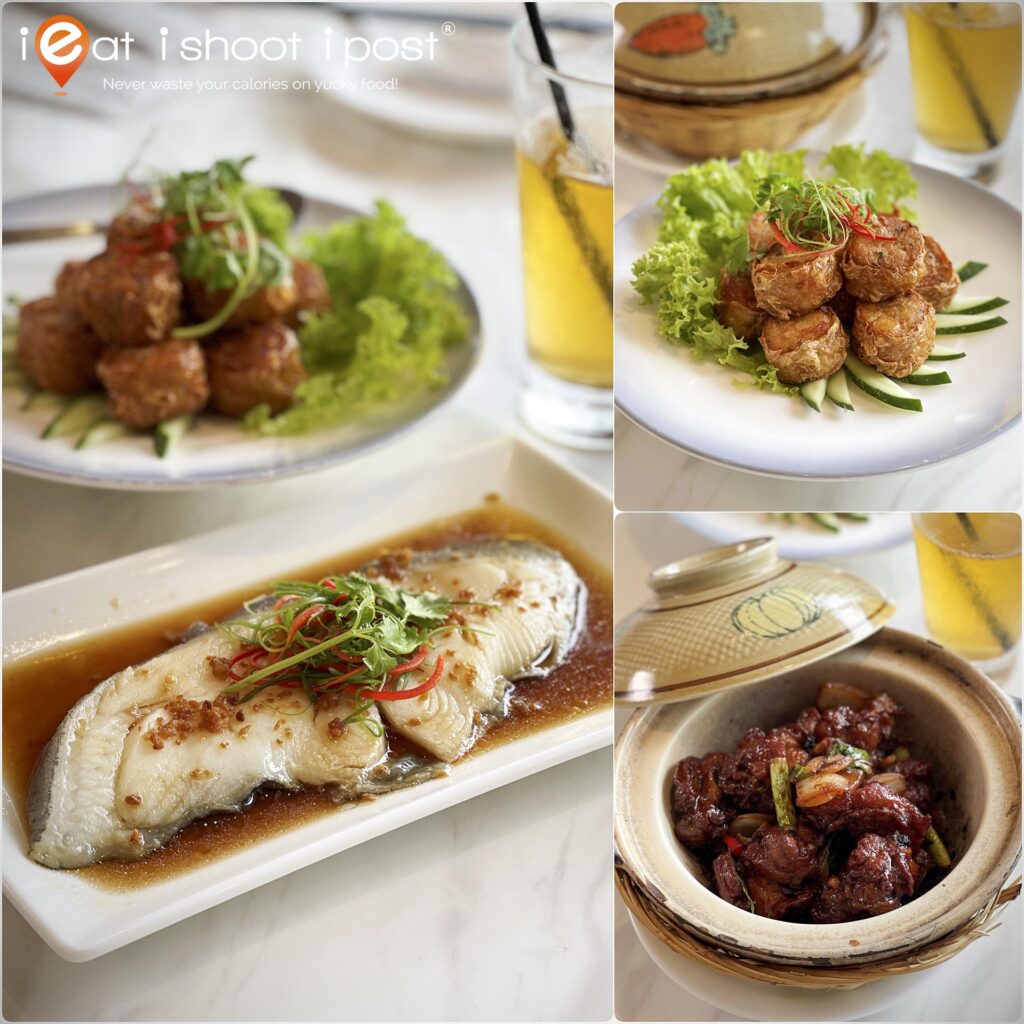 When asked why they decided to expand the business, they said they wanted to fill a gap in the market. There weren't many places you could go to enjoy comfort food in a convenient, air-con setting at family friendly prices. Many of their dishes are priced below $20 and are ones most Singaporeans would be familiar with.
We'd recommend the Hong Kong styled steamed Halibut $16.80 which is the more affordable alternative to the cod fish but you still get a lovely fish full of healthy omega-3 fats in a delicious sauce. The Meat & Seafood Roll (S) $14.80 or Hei Zhor was also good. The Wok Fried Chicken in Chef's Special Sauce (S) $18.80 was a tad dry by the time we tasted it but the chicken was delicious.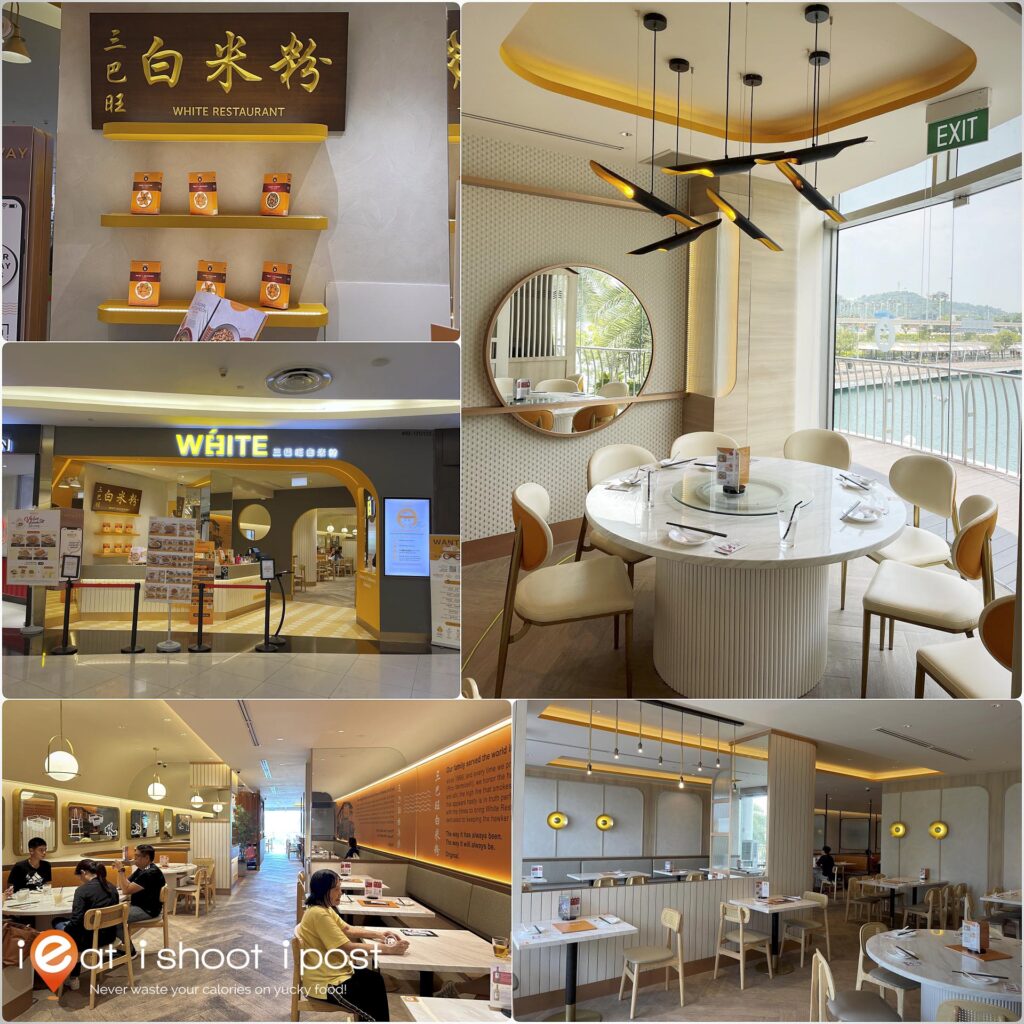 The White Restaurant at VivoCity is a comfortable and convenient place for a family meal with a nice view of the Sentosa harbour!
Citi Gourmet Pleasures Promo:
1-for-1 Selected noodle/rice dishes with min $50 spend
Valid till 31 May 2023, 1 redemption per table
Click here for more information on the offer.
White Restaurant Vivo City
1 HarbourFront Walk, #02-121/122 Vivo City
Singapore 098585
Tel: +65 6592 0726
11am – 10pm Daily
Conclusion
Hope we've given you some ideas of where you can enjoy Big Treats, Bigger Value with Citi Gourmet Pleasures! If you are a Citi Cash Back Cardmember, you can enjoy 6% cash back* on all your dining. Get even closer to savouring a treat on Citi Gourmet Pleasures with an exclusive Welcome Gift of up to S$300 cash back* when you successfully apply for a Citi Credit Card. Sign up here.
(*conditions apply)
Besides these 1-for-1 deals, Citi Gourmet Pleasures also have more 1-for-1 deals, free dish dining deals and kids dine for free offers from now till 31 May 2023. Don't forget to check those Citi Gourmet Pleasures offers too!
Happy Eating!
Disclosure: This post is written in partnership with Citi Gourmet Pleasures.