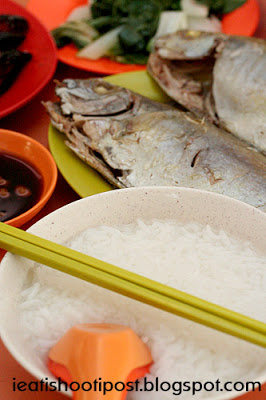 The original Chef has passed away and the stall has been taken over by Ye Shang Hai and is now located opposite the original stall in the newly renovated food centre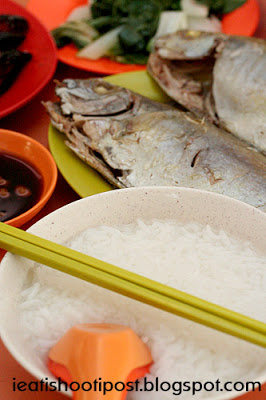 Bukit Merah View Teochew Porridge: Will the Real Teochew Ah Hia please stand up? – ieatishootipost
Today was the day I found out I did not qualify to be a True Blue Teochew Ah Hia! Oh, don't misunderstand me. I am pure bred. Both sets of Grandparents came direct from Swatow. However, I failed the ultimate test of the Teochew Ah Hia. I failed to appreciate freshly steamed Peh Dou Her (Rabbit Fish).
My idea of a perfect Teochew porridge lunch was porridge with stuff like Chye Poh (preserved veg) Omelette, Braised Pork, Sliced Lup Cheong (Chinese sausages) and Braised peanuts. But I found out that that only qualifies me to be an entry level Teochew Ah Hia. The True Blue, Hard Core, Fair Dinkum, No Play Play Teochew Ah Hia loves stuff like steamed Peh Dou Her, steamed mullet and steamed baby squid dipped in Tau Jnior (fermented bean sauce) and chilli.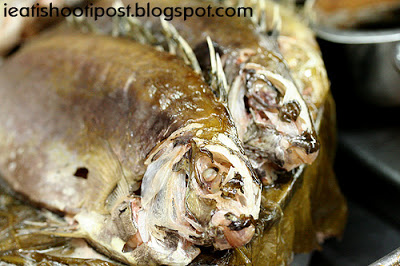 Peh Dou Her (Rabbit Fish) $4 each
Peh Dou Her is especially prized during the Chinese New Year period when they are about half the size and full of roe. Teochew Ah Hias like Fashionfoodie tell me that the stomach is bitter and when taken with the roe, it is supposed to bring you to the heavenly Swatow. (Area where the Teochews come from)
Here is where I failed. I never did like all the steamed fish that my parents love. In fact it was the fishiness of fish like Peh Dou Her that put me off steamed fish for most of my younger life. But I was game to see if my tastebuds are indeed as Teochew as I thought. Perhaps, as I get older, I might actually like fishy fish?
Not.
Even as the Teochew Ah Hias are attacking the fish with gusto, I found the fish to be too fishy for me. I tried my best but only finished a few mouthfuls. I guess it really is an acquired taste. So, are there many Peh Dou Her afficianados out there?
My rating would be 2.5/5 whereas the other guys rate it 4.5/5
Similarly with the steamed squid. My first bite of it was ok. But it wasn't something I would rave about. So I asked Fashiofoodie again just how to appreciate the dish. He told me that not many people can actually steam it until it was just so soft and tender. Ok. My rating 3/5, his rating 4.5/5.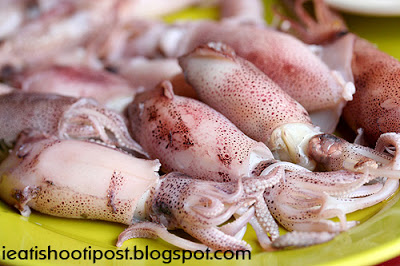 I was told the beauty of these baby squids is that they are full of roe. Smart especially liked it and kept raving about it. Again for me, it was plain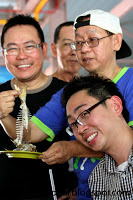 steamed squid. I still prefer it deeped fried till crispy with black sweet sauce. My rating 3/5, Smart's 4.5/5
Conclusion
So will you pass the True Blue Teochew Ah Hia test? My three Teochew Ah Hia friends certainly passed with flying colours. That's not to say that people of other dialect groups would not like Peh Dou Her, it's just that if you claim to be a Teochew Ah Hia, you should pass the Peh Dou Her test. Agree or not?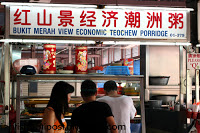 Recommended by FashionFoodie