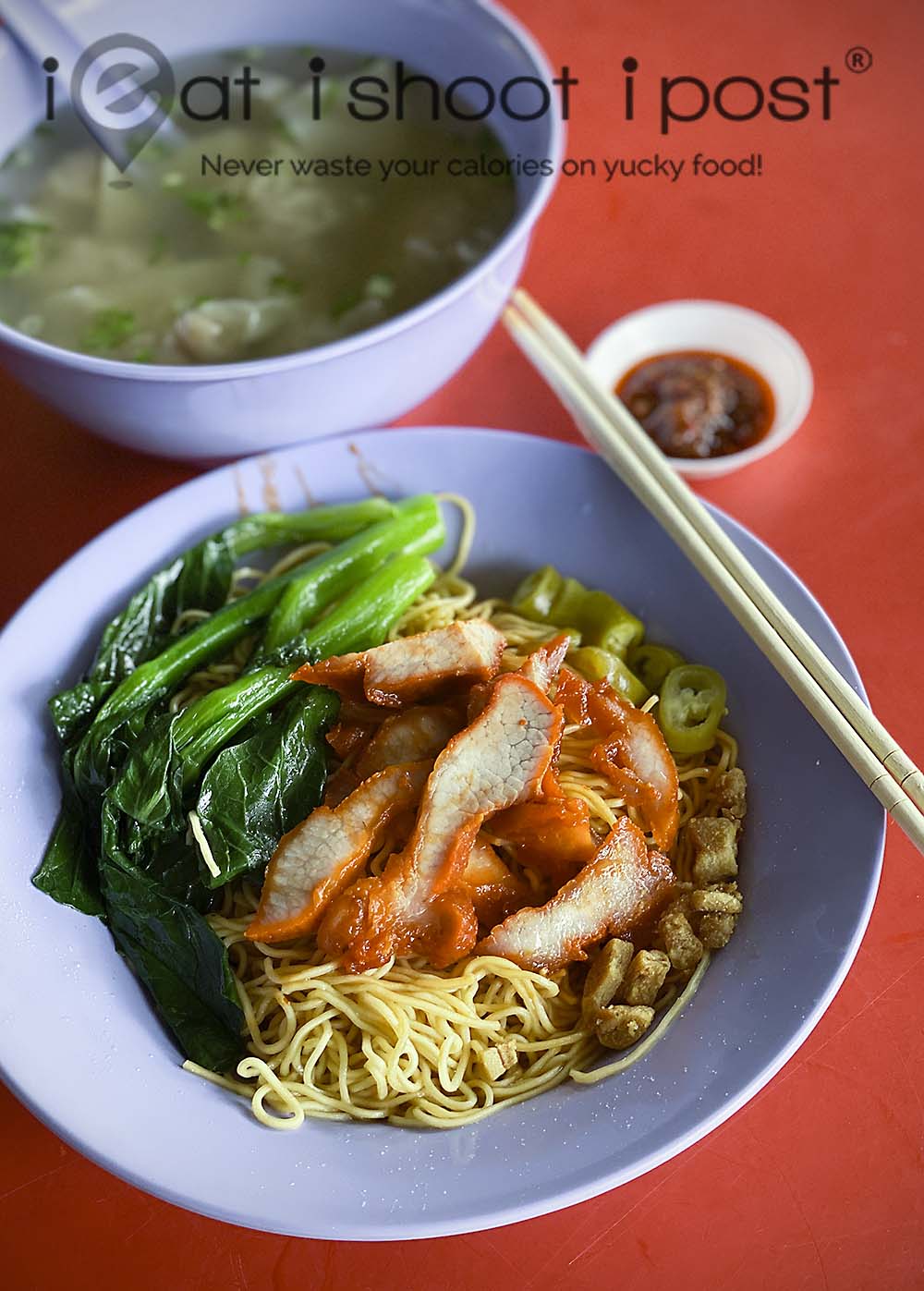 Yong Chun Wanton Noodles: Next Gen Old School – ieatishootipost
There is nothing more satisfying than some eggy noodles covered with a yummy sauce to start the day!  That is why this next gen hawker couple gets to their stall at 3am in the morning to start cooking the charsiu and frying the pork lard so it is ready for their customers  by 5.30am!
You are not going to find this sort of thing happening at a restaurant or cafe but it happens a lot at our wet markets and hawker centres which really are the lifeblood of our community!
Although they are what we would consider a "next gen" hawker, what they actually make is an old school wanton mee based on a recipe handed down from mum who has been a hawker since she was young.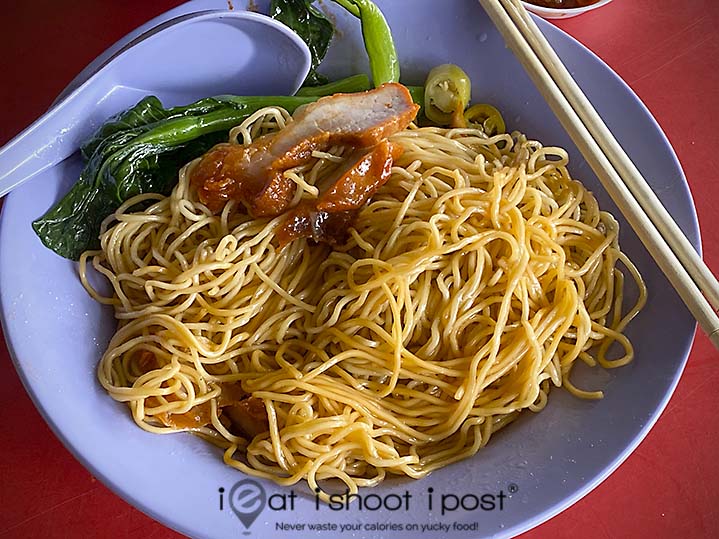 With this type of old school wanton mee, the charsiu is often cooked in a wok rather then roasted in a charcoal oven.  The emphasis really is on the noodles and the sauce. If you like Kok Kee Wanton mee, then you will like this.  The gravy is a little on  the sweetish side and is essentially the charsiu sauce.  Like most old school places, their house-made charsiu is cooked in a wok rather than in a charcoal grill.  Cooking the charsiu in a wok is essential for this particular recipe as you need it to power the noodles!
I peronally prefer this type of local egg noodles to the stringy Hong Kong style one when it comes to local wanton mee.  It is still springy, but it's more tender and soaks up the sauce very well!
Although they use lean meat for the charsiu, they managed to cook it so that it is still juicy, unlike some other places where the charsiu can be as dry as cardboard. Their wanton is decent not not outstanding. They tell me that they used to have prawns in the wanton but omitted it after the elderly folks requested not to have prawns in the wantons!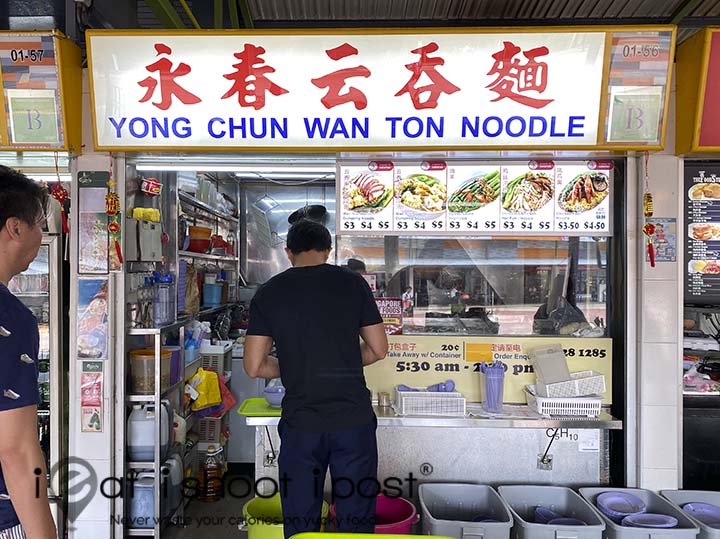 Conclusion
This is a place to go to if you are hankering for really good noodles bathed in a tasty sauce!  4.25/5