This Stall has reopened at a new location!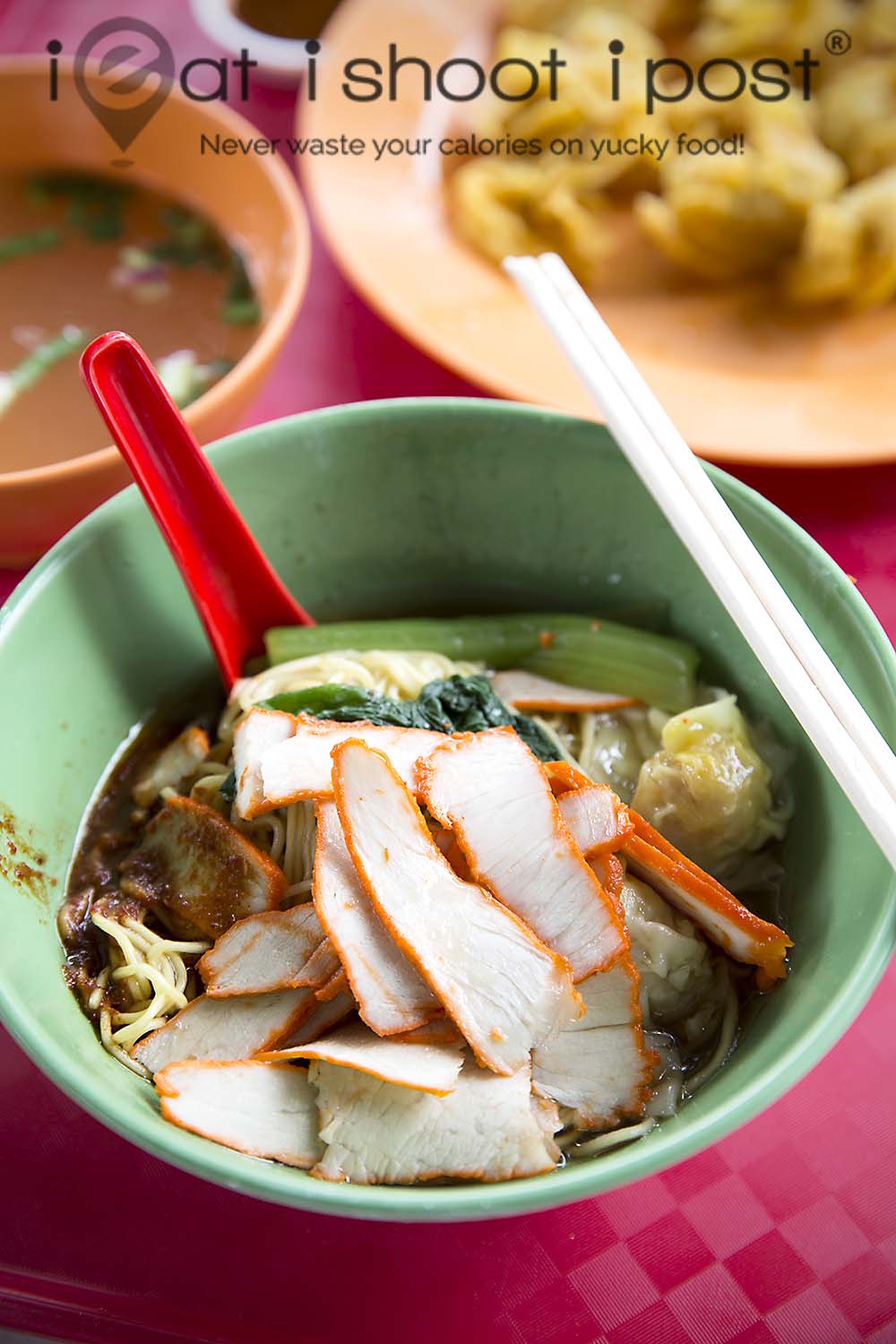 There are few hawker stalls that are as polarizing as Kok Kee. Some people love it, some just cannot stand it.  The people who love it would patiently stand in line and order their noodles with the demeanour of a primary school student asking for permission to go to the toilet.  The other lot will complain about the grumpiness of the lady taking orders, the exorbitant prices and the synthetic char siew.  Whatever it is, if you love wonton mee, you would either already be one of their fans or would have at least eaten it once to see what the fuss is all about.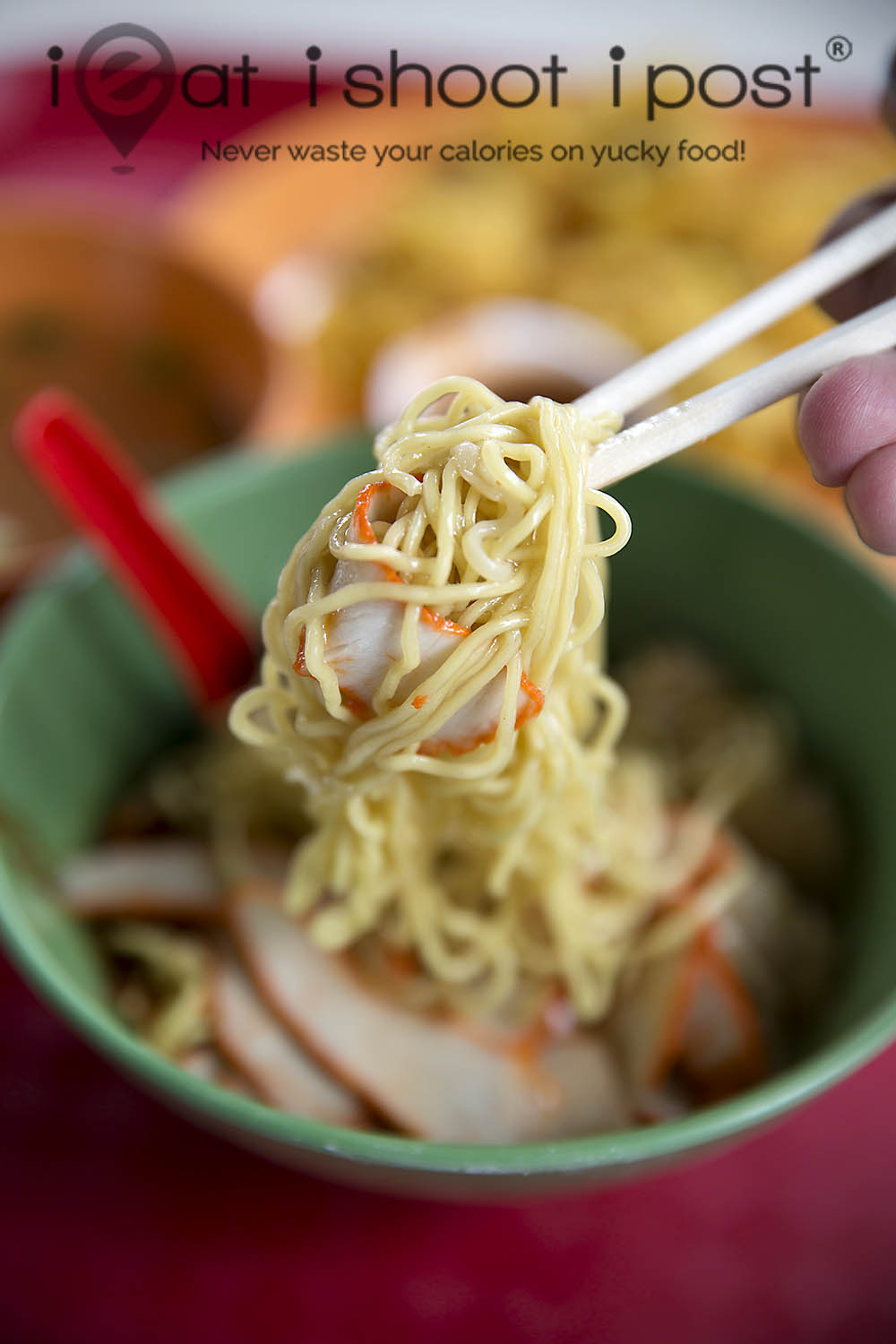 I first wrote about Kok Mee in 2006 when they were still at the now demolished, Lavendar Food Square.  They have since re-located to the Hoe Nam Building just a stone's throw away.  The good news is that the queues are no longer as long as they were.  This is great news for the fans but inconsequential for those who have vowed never to spend another cent or calories on the stall.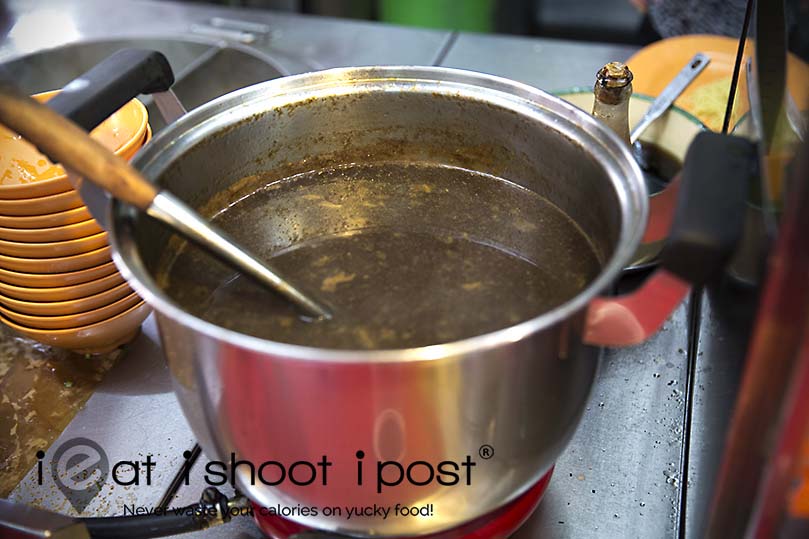 Personally, I have a love-hate relationship with Kok Kee.  I love their noodles but hate their char siew.  Their secret lies in a magic sauce which contains substances that can induce withdrawal symptoms once you are hooked on it.  A friend of mine once brought a Japanese Chef there who could tell straight-away that one of the secret ingredients in the bubbling cauldron was a generous amount of MSG.  That may be true, but if it were so simple, why is it that no one else in Singapore can make a sauce that is as addictive as theirs?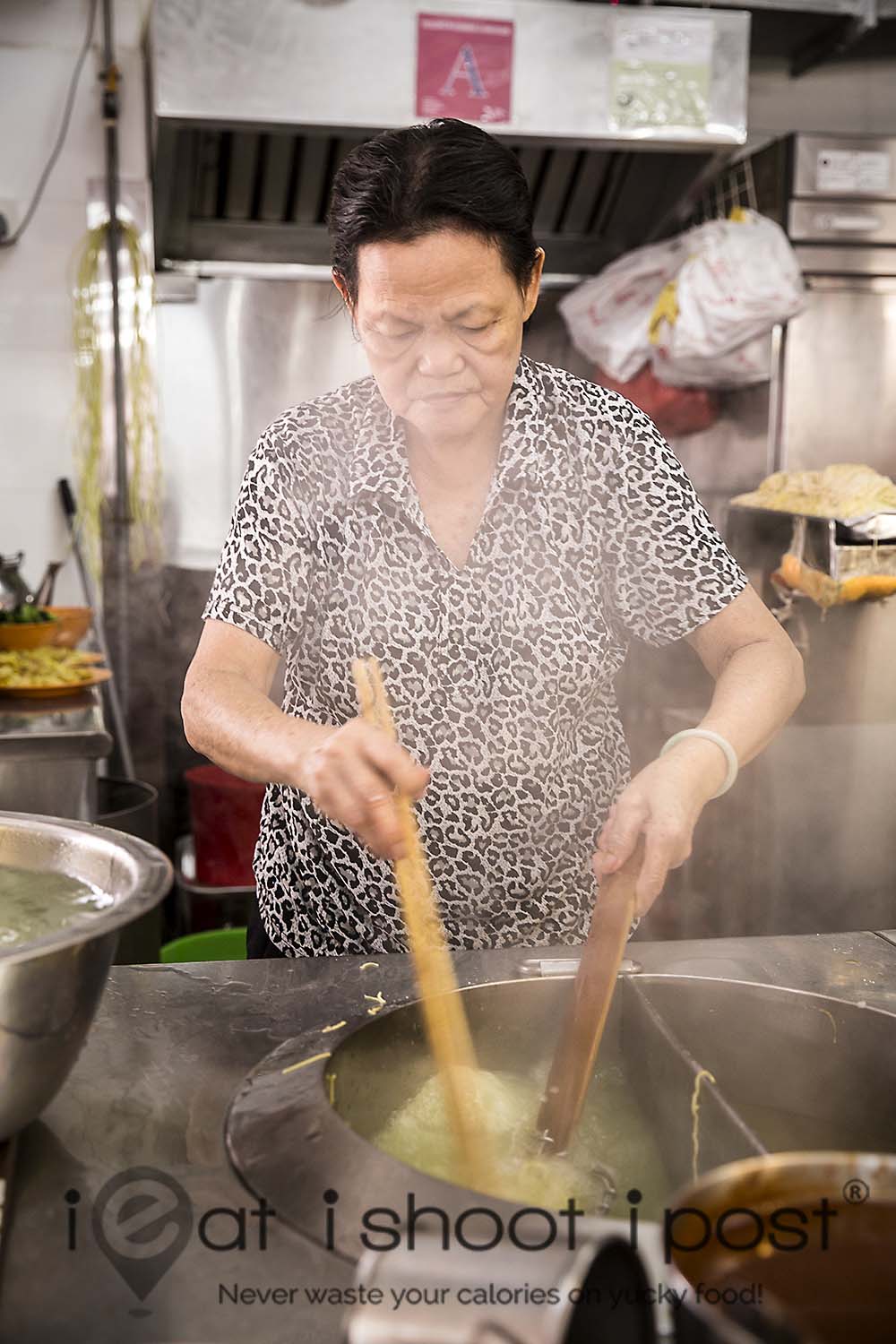 The sauce may be superb, but char siew is stupefyingly subdued. Surprisingly, there are people I know who actually like the dry, neon tinged sheets of cardboard that is passed off as slivers of meat.  I am not exaggerating when I say that a char siew this bad can only be done on purpose.  Seriously, any amateur cook trying to make char siew would make a better one.  So, one can only surmise that it takes considerable skill to purposely make the char siew this way and that it is so good that only the ignoramuses like me will consider it bad.
Since moving to their new premises, the price has increased by 50 cents to $4.50 which has invited criticism from some people.  A side order of fried wanton will set you back another $7. Admittedly, it is freshly fried to order, but $7 is the smallest portion and it is a lot to pay if you are not sharing.  Overall, I still find the sauce compelling enough to make the occasional visit to satisfy that umami craving.  It would have been my ultimate bowl of wanton mee if the char siew were the standard of Fatty Cheong's!  4/5  (Sauce 4.75, Charsiew 1)
Conclusion
Love it or hate it,  you will need make up your own mind about this stall if you want to call yourself a fan of  Wanton Mee.