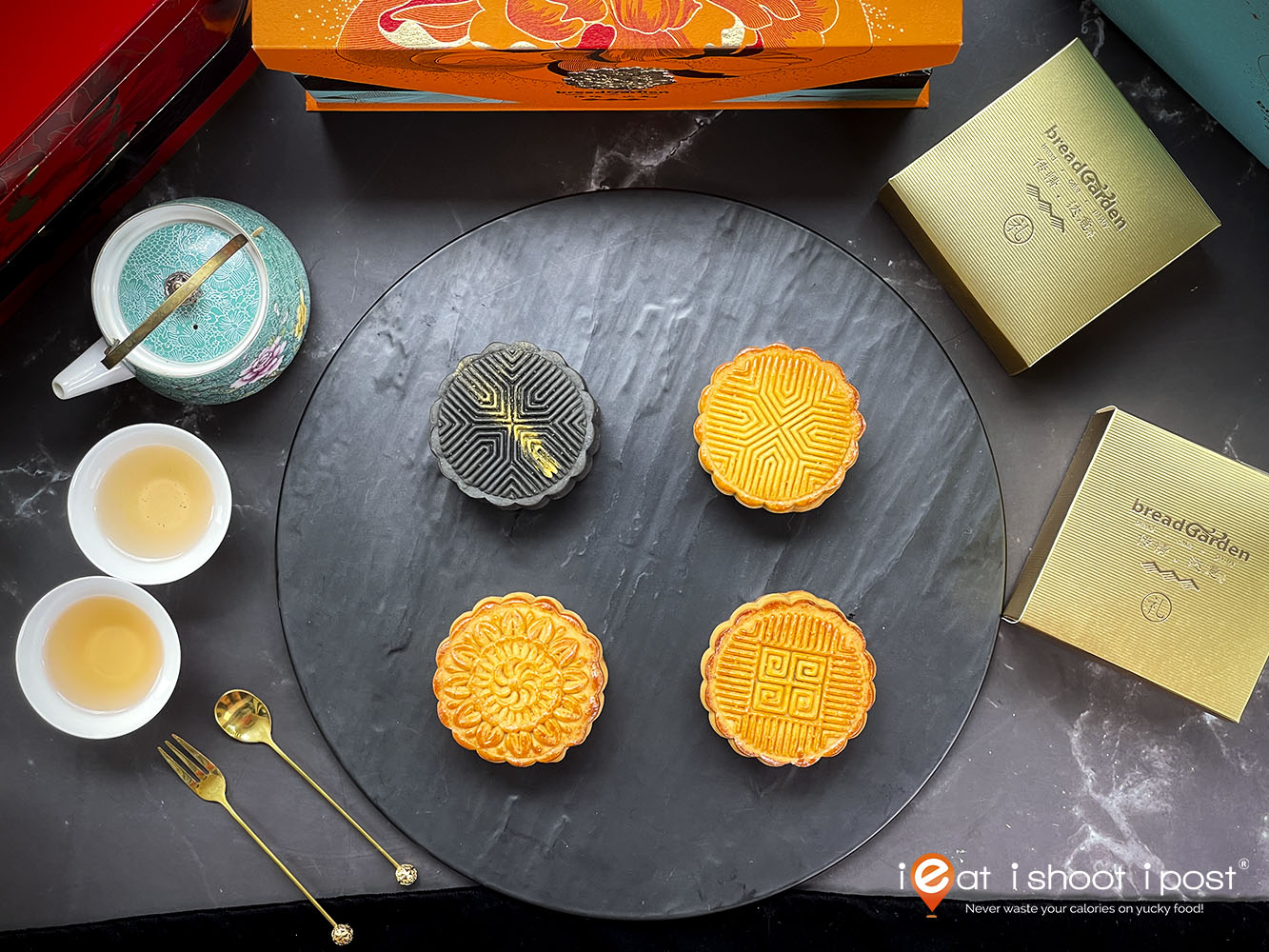 What are your key considerations when buying mooncakes? Is it the overall taste of the mooncake, the appeal of the packaging, the exclusiveness of the brand, or do you always just buy the same brand every year because it's just tradition?
Here's something else to think about.
Have you ever considered how fresh your mooncakes are? I guess freshness may not matter if you are one of those who like to take advantage of early bird specials and buy mooncakes way ahead of time and store them till it's time to gift them. But if you are buying mooncakes to eat, freshness may be an important consideration. Mooncakes that can keep for months will need to have preservatives in them. The ones made without preservatives can only keep a few days at ambient temperature before they start turning moldy.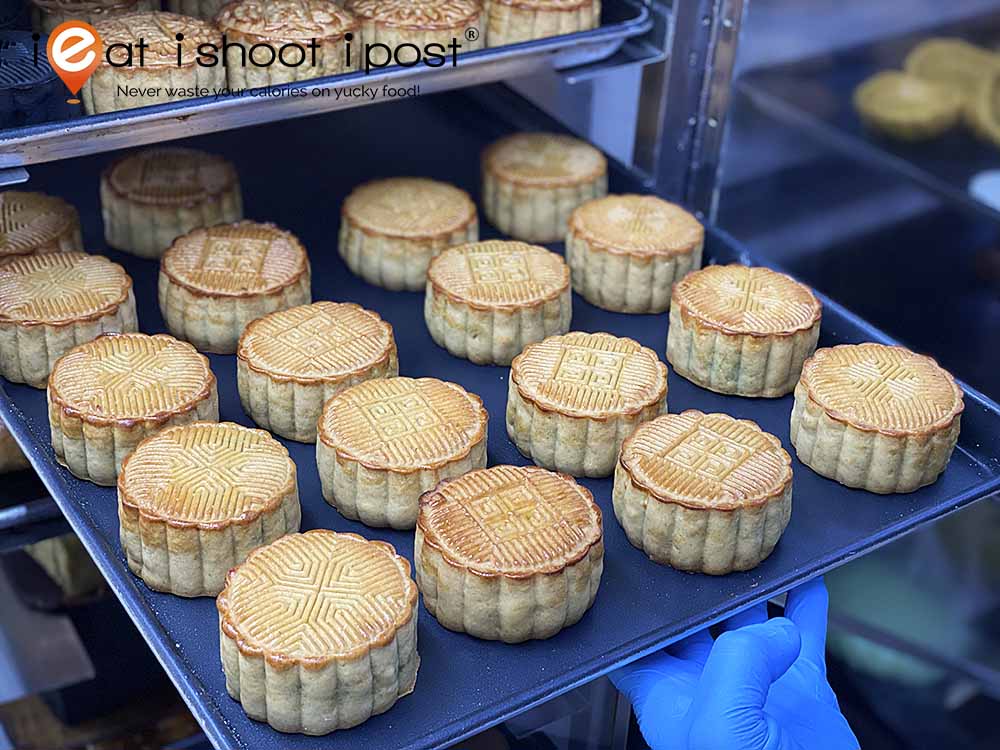 If you are looking for mooncakes that are made fresh to order, then do consider Bread Garden. Aside from the fact that they are made with lots of passion, it is good to be able to support our local bakers who are continually faced with manpower shortages and competition from cheaper imported products.
We met with Jonathan and Joey at their bakery in Bukit Batok to talk about their mooncakes.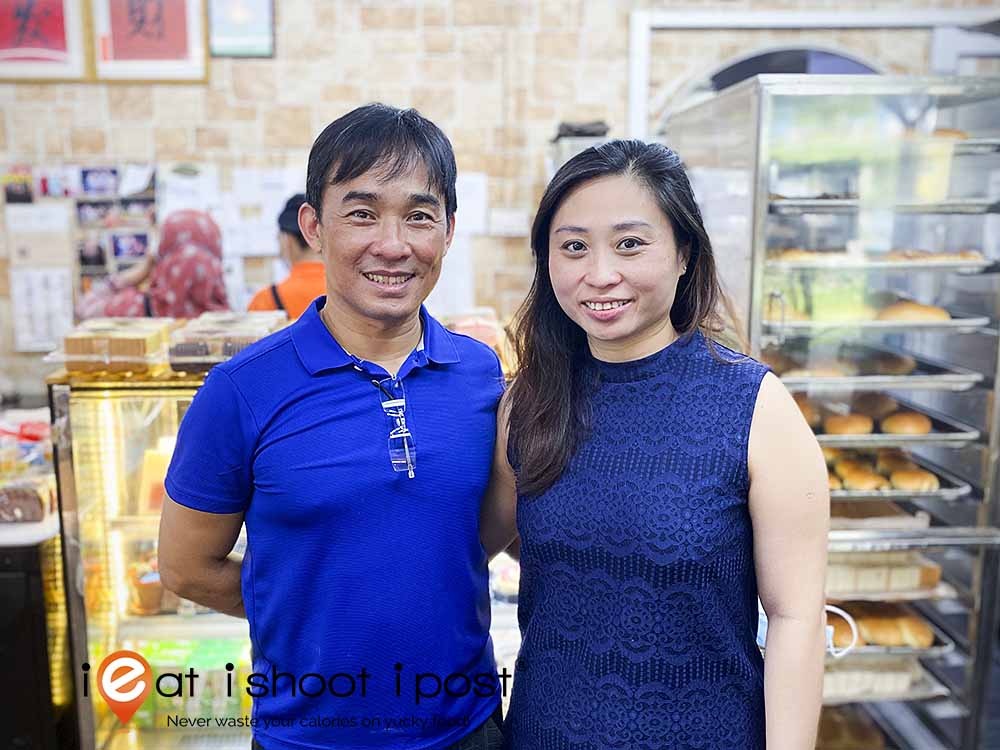 Bread Garden is your typical neighborhood bakery that sells local buns and cakes. They have also been selling mooncakes for the past 18 years. Their mooncakes are made to order, so after placing your order, you will receive your mooncakes in 5 days and they are to be consumed within a week. You can of course refrigerate them to lengthen their shelf life, but for the best experience, they should be baked in the oven just before consumption.
Baked Skin Mooncakes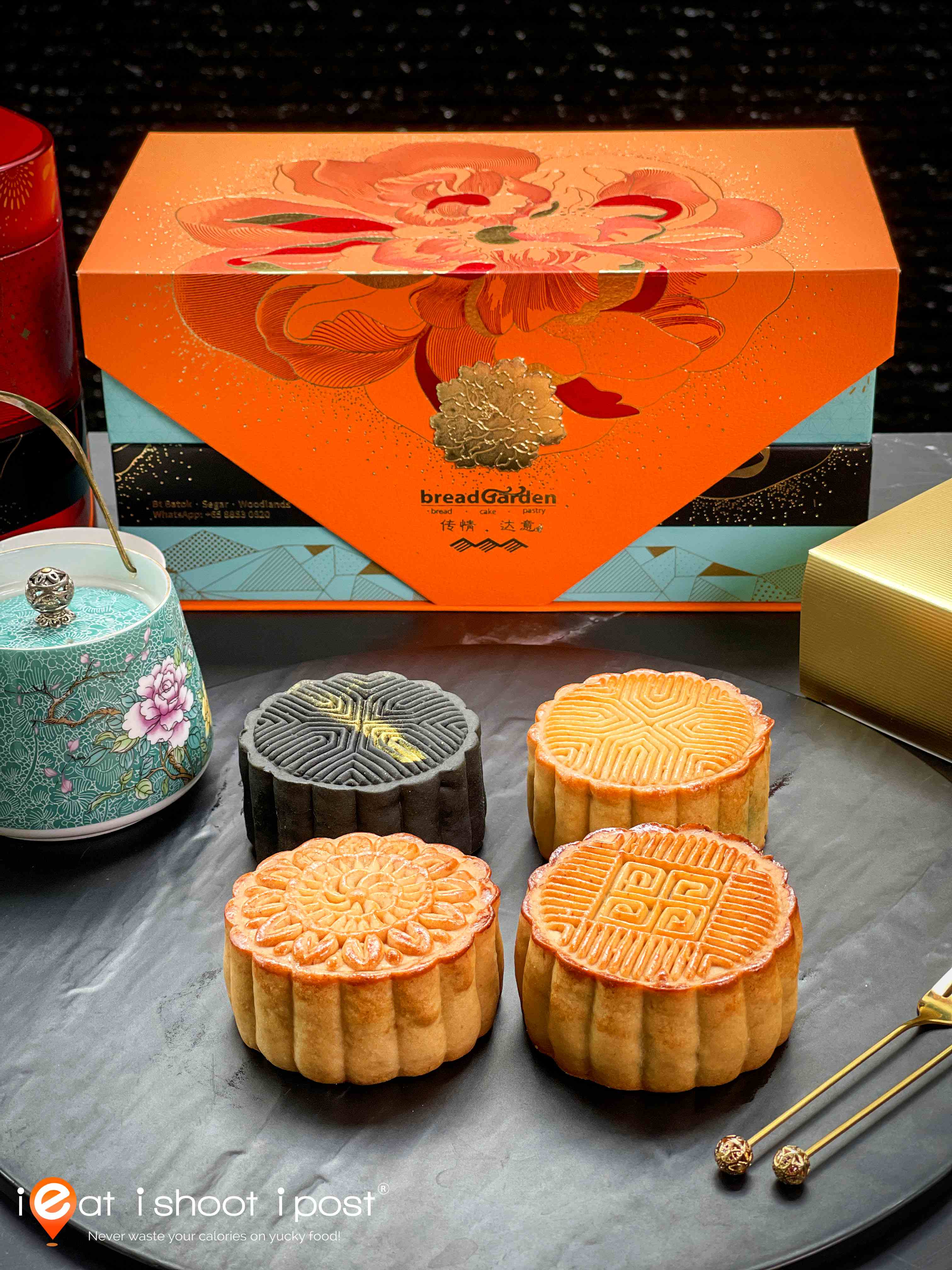 Aside from the traditional lotus paste mooncakes with salted yolks, they also make a series of mooncakes that are unique to Bread Garden. Jonathan tells us that he loves the salted egg yolk but with the traditional mooncakes, you sometimes don't get the yolk in a particular slice of mooncake. In order to make sure there is yolk with every slice, they decided to take whole salted egg yolks, mash them and mould them into a disc so that every slice has the same amount of yolk.
Premium Mooncakes – Triple Layer Triple Yolk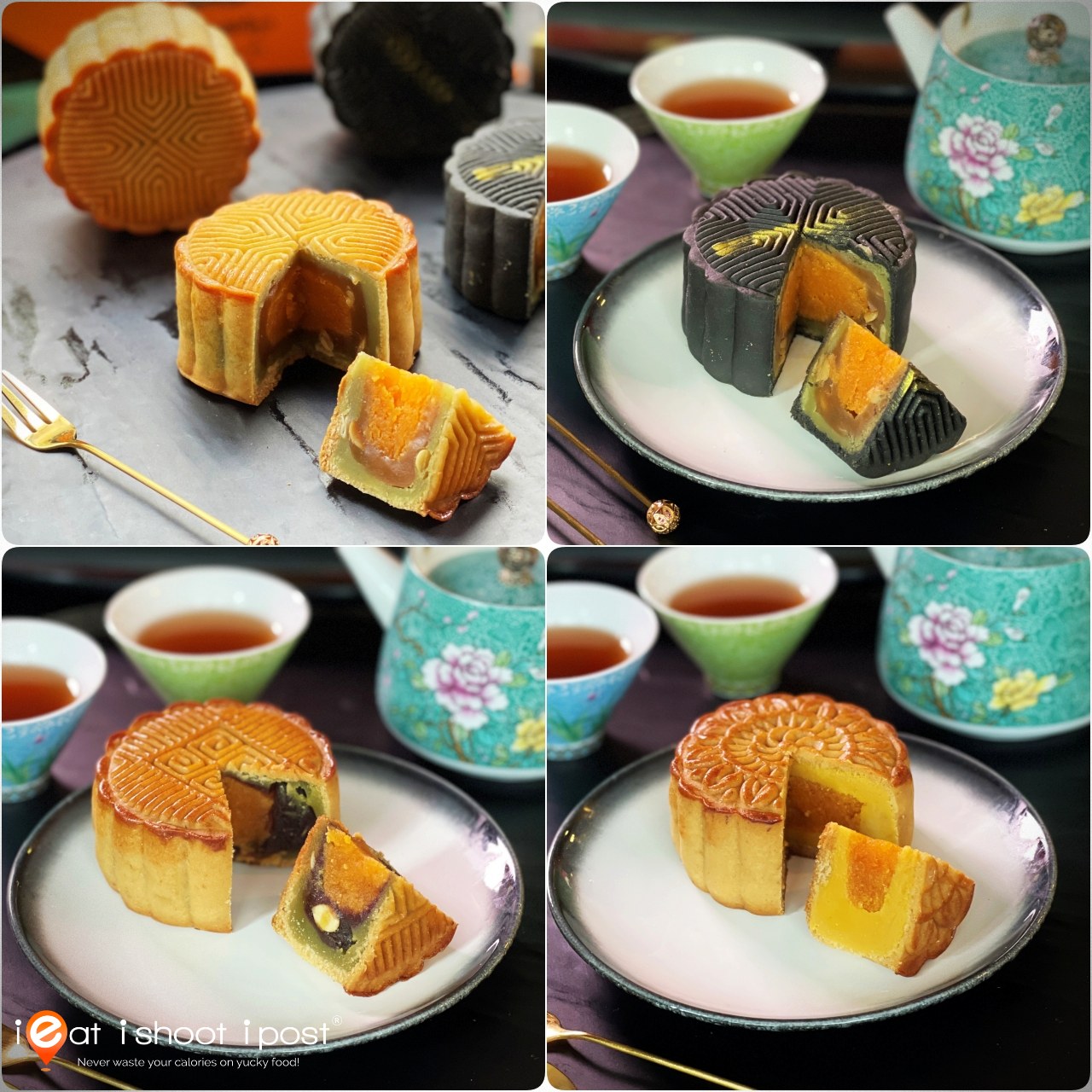 The range also comes with two different pastes – hence, the name; triple layer mooncake. We liked the Golden Red Emerald which has green tea lotus paste, azuki bean paste and salted yolk. The handmade mooncake skin is thin and fragrant and the flavours combine really well. They have other combination of flavours in this range which includes a combination of pandan, lotus and charcoal skin. We also like their Golden Royale whose custard paste blends really well with the salted yolk. You can check them out here.
Snow-skin Mooncakes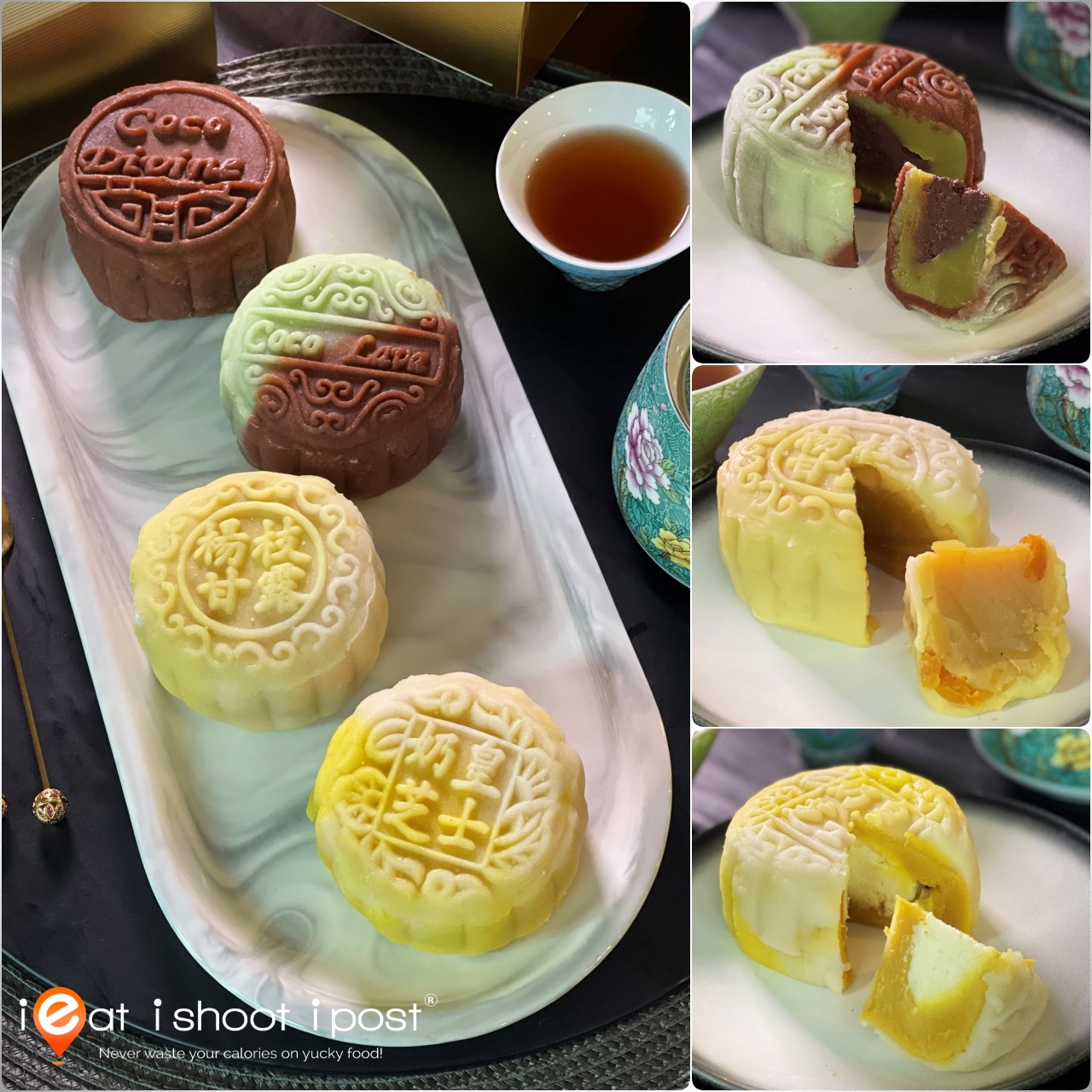 They also do a series of snow skin mooncakes with interesting flavours like Coco Lava, Lychee Roselia and Coco Divine that uses premium Italian cocoa. All the snow skin is made with aromatic pandan water that is made from boiling down fresh pandan leaves for that fragrance. Leslie likes the Mango Yuzu and Lisa the Cheesy Royale. The Coco Lava has a nice blend of pandan and chocolate flavours with crunchy Italian hazelnut cocoa to give an interesting crunch.
Mao Shan Wang Durian Mooncake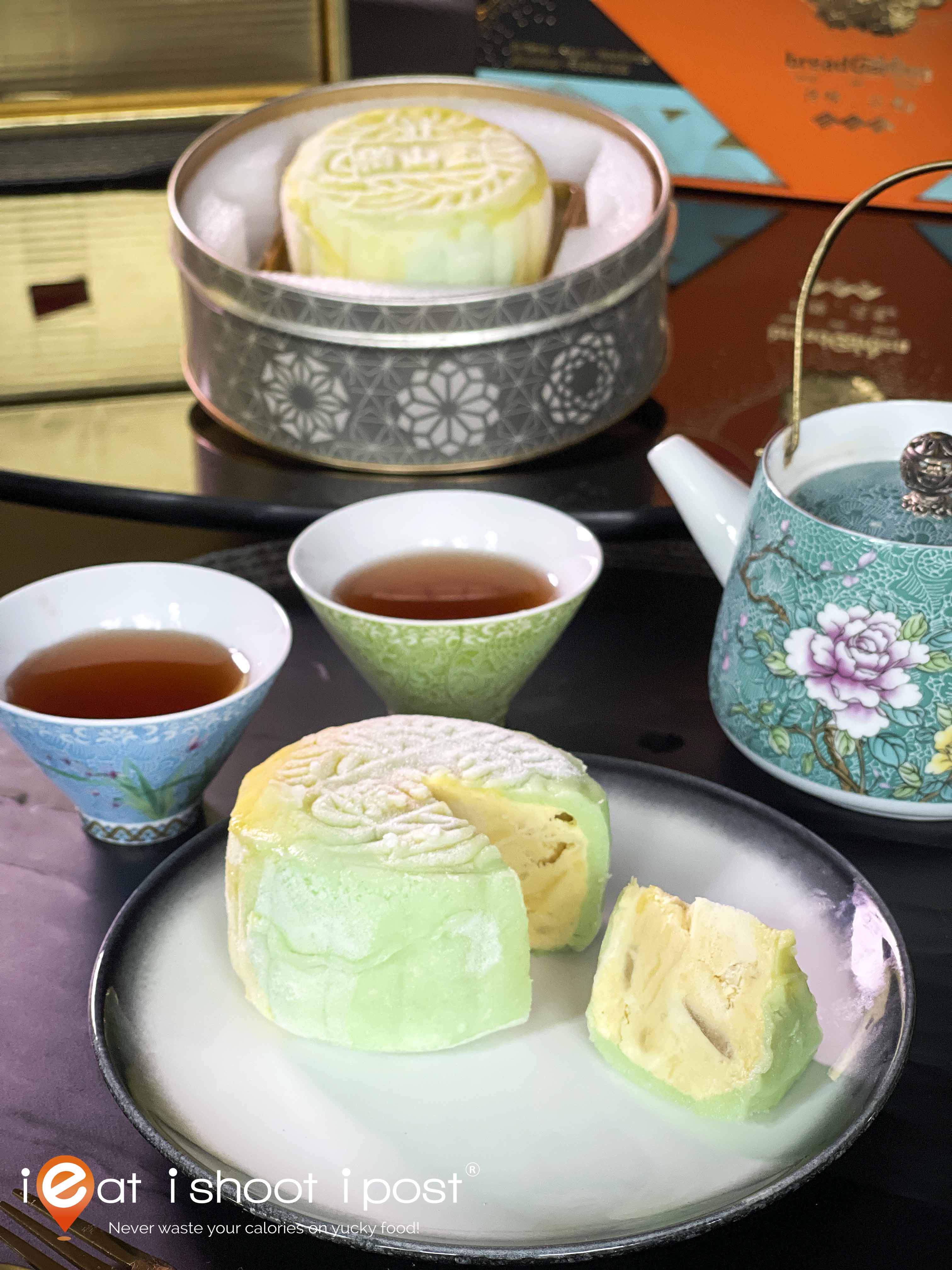 Their Mao Shan Wang mooncake is very good. They shared with us that they had gone through many suppliers before they managed to find one that was able to give them the quality they were looking for. The durian paste is made from pure Mao Shan Wang durian without the addition of any sugar or filler. The paste contains the natural fibre of the flesh which is an indicator of its purity. Each durian snowskin is presented in a nice round tin which is quite pretty. Our only peeve is that a set of two MSW Durian mooncakes comes in a rather large, insulated box which is a little over the top!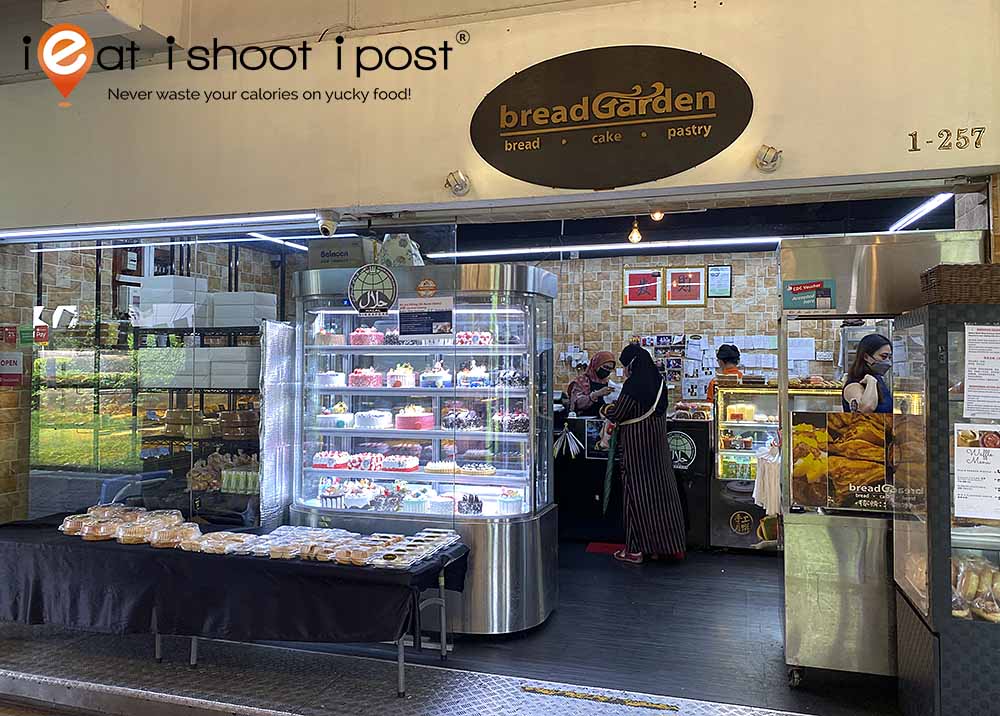 Where to buy the Mooncakes?
The most convenient way is to place your mooncake orders online here. Promocode: BG10 to get 10$ off with $150 spend, while stocks last.
Now that sampling is allowed, you may want to check out Bread Garden mooncakes at the following fairs:
Tangs Mid-Autumn Fair at VivoCity, Tangs Plaza & NEX – until 10 Sep
Novena Square and Lot 1 – until 10 Sep
Isetan Tampines Mall – until 9 Sep
Finally, you can of course order your mooncakes from one of Bread Garden's bakeries.
Bread Garden Locations
All opening hours: 7.00am to 9.30pm daily
Bukit Batok – 283 Bukit Batok Ave 3, #01-257, Singapore 650283
Tel: +65 6560 2923
Segar Road – 485 Segar Road #01-510, Singapore 670485
Tel: +65 6710 7931
Woodlands – 768 Woodlands Ave 6, #01-23 Woodlands Mart, Singapore 730768
Tel: +65 6368 5791

Yishun – 417 Yishun Ave 11, #01-343, Singapore 760417
Tel: +65 6555 1138
Conclusion
Bread Garden makes their mooncakes fresh on the premises and you can be assured that they are made without preservatives and they are Halal certified as well. Their premium mooncakes are quite unique and worth consideration for those who are looking for something different from traditional mooncakes. It's good also to support our local bakers!
Disclosure: This post was done in partnership with Bread Garden with the provision that we only recommend the mooncakes that we like.