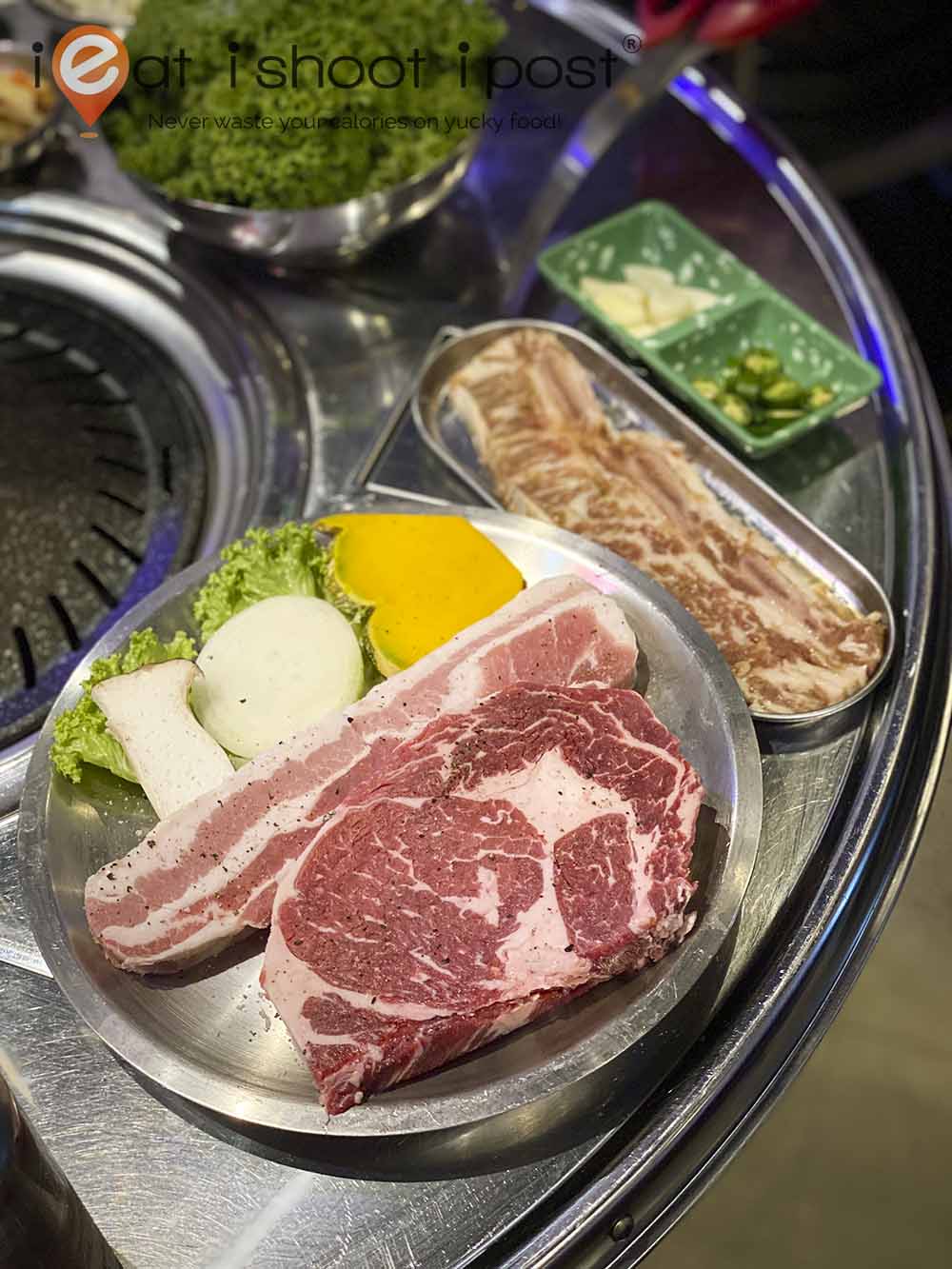 Jalan Besar is not the first place you'd think of if you are craving Korean BBQ, but this family-run restaurant just opposite Swee Choon is just the place to go if you are missing Korea! This place was recommended to us by Bibikgourmand, who told us to keep it a secret, so make sure you all keep it a secret, ok?
The place is owned and run by a Korean couple who started it in the midst of the pandemic with a business partner when their travel business faced a downturn. The restaurant has all the hallmarks of a family-own restaurant. The walls are adorned with posters of K-drama actors mounted on Ikea frames and cheap neon lights which gives it that makeshift feel, so unlike their swanky counterparts along Tanjong Pagar! What they didn't compromise on was the important stuff like authentic BBQ charcoal stoves and chimneys and the quality of the food!
K-drama fans would instantly recognize the name of the K Drama series "Reply 1988", which set in the 1980s about 5 friends, their families and first loves. The owners love the drama and the period so much that they tried to re-create the era at the restaurant. Don't worry, the waiters and waitresses are not sporting mullets. The extent of the 80's theme is only hinted at by the movie posters on the walls.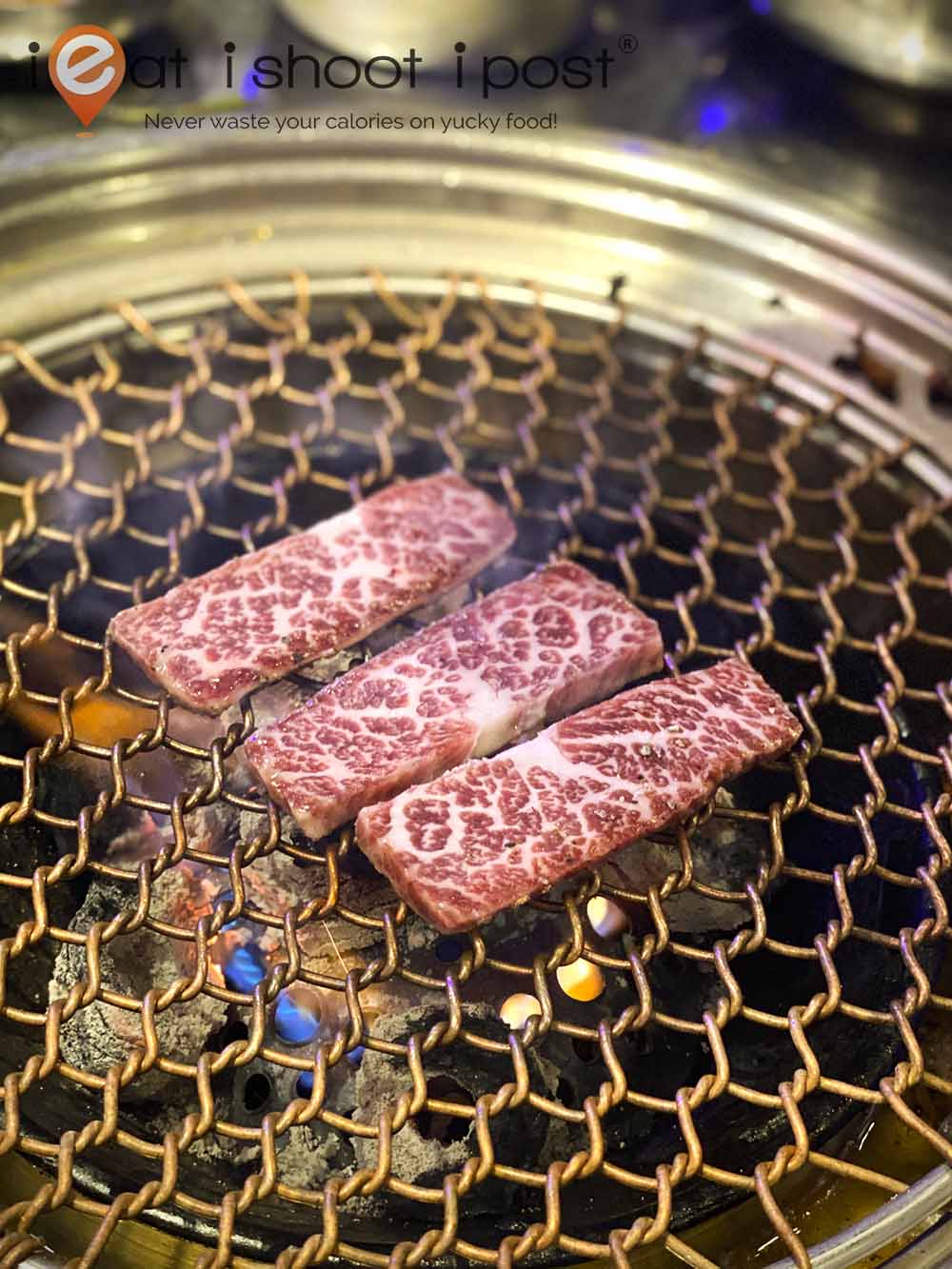 What I like about the place, aside from the homey, authentic feel is the BBQ pit itself. They have a standard hot plate but for certain meats, they will bring out the sexy brass wire racks where the meats really get enveloped by charcoal smoke. The USDA Prime grade boneless short ribs came out excellent this way.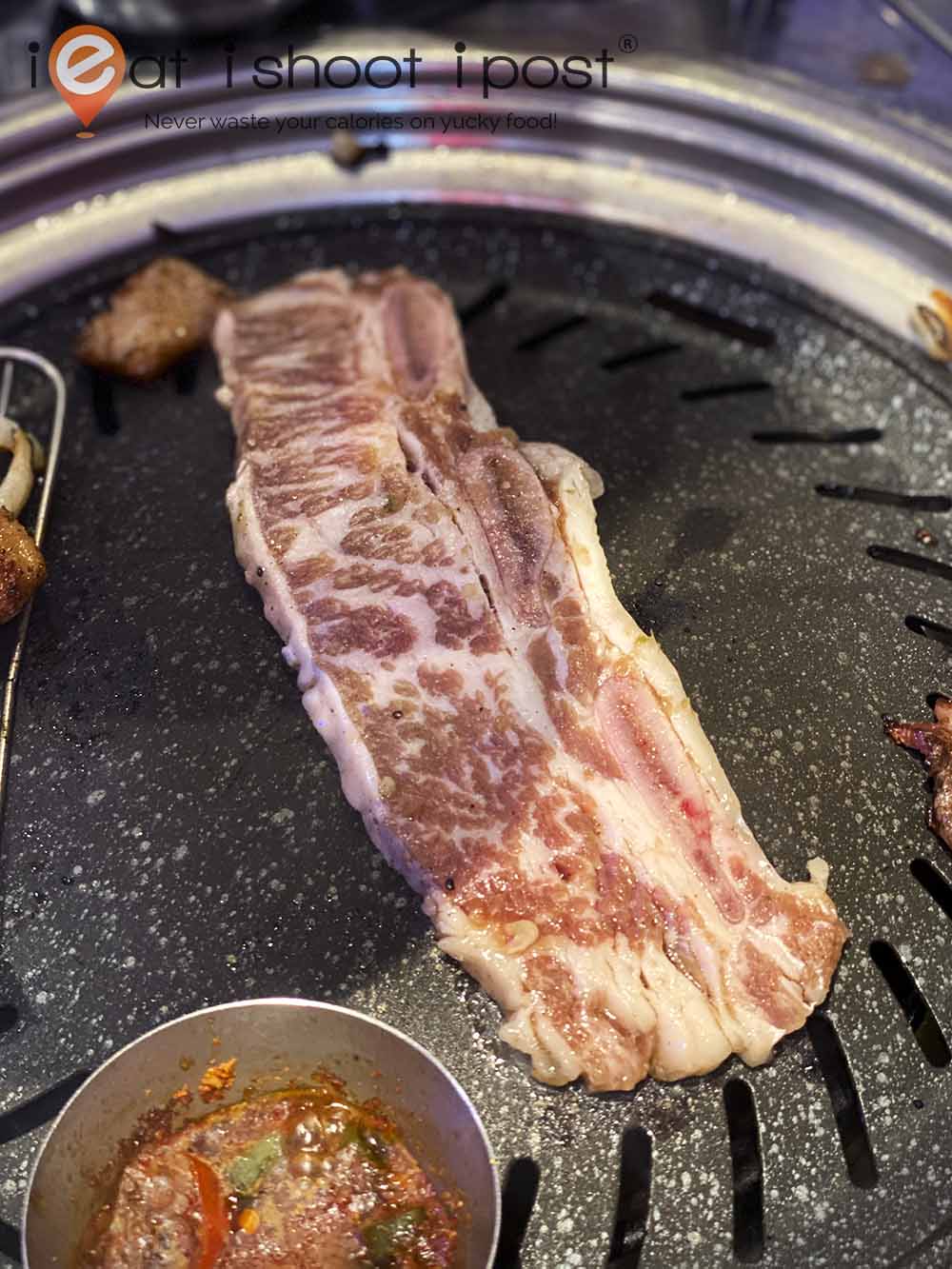 If marinated meats are your thing, then I can recommend the LA Beef Ribs which are marinated with three types of fruit such that they get really tender and melt in your mouth. I would have enjoyed it a little more if there were a bit more galbi marinade so that it has that caramelized exterior.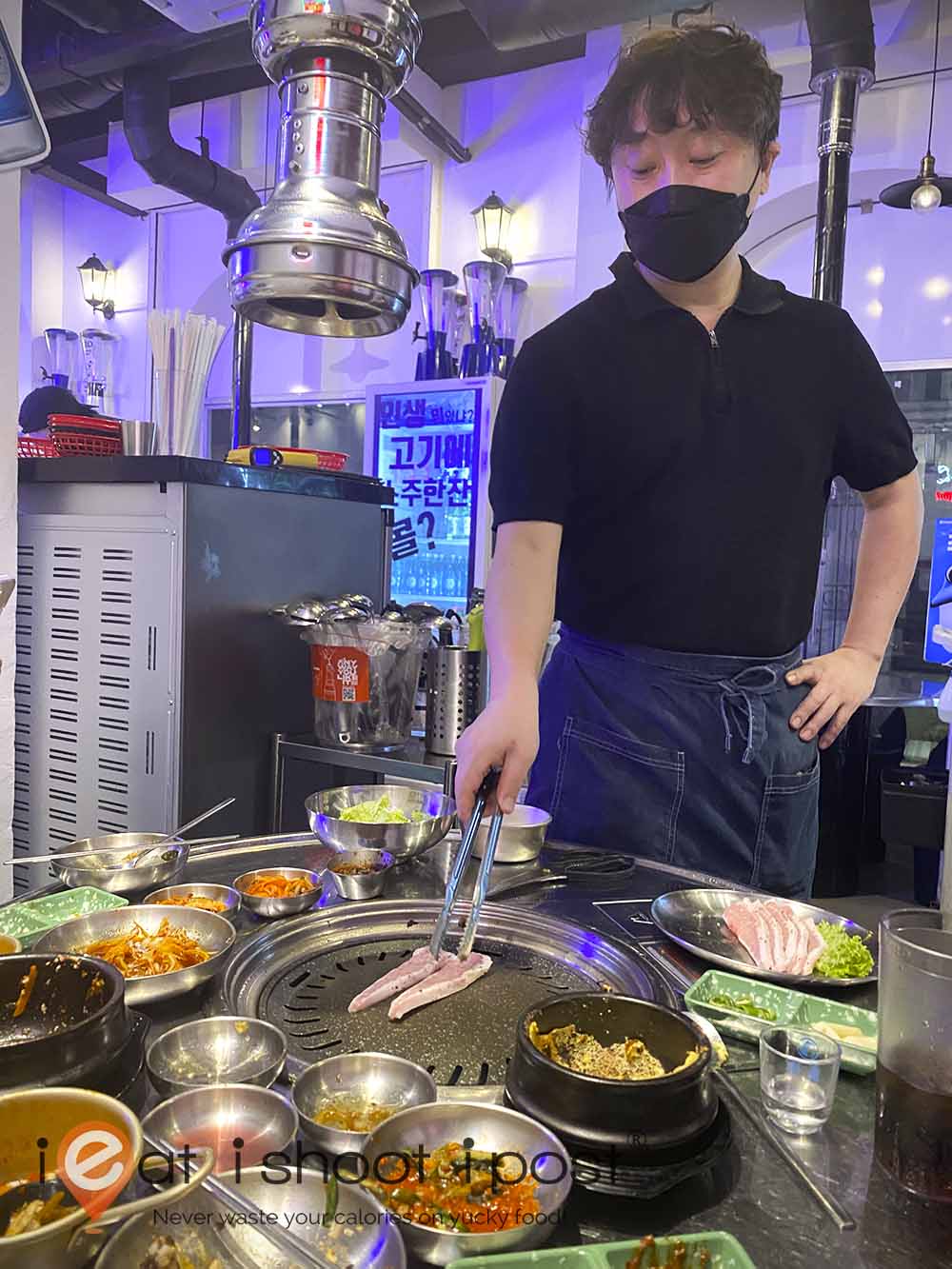 The quality of the meats is good in general. They are better and less expensive than restaurants along Tanjong Pagar. They serve prime and choice USDA beef, Wagyu and Duroc Pork Jowl. Prices are quite competitive and you can expect to have a good meal for around $40 per head. The prices of course will go up if you go for the Wagyu and Prime shortribs. I was, however, disappointed with their pork jowl that day. The owner himself admitted that it wasn't as marbled as he liked. I like their homemade kimchee and banchan. They offer 6 different types on any given day. 4.25/5
If you are planning to order side dishes, I can recommend their seafood pancake. The outside was nice and crisp and I would have eaten a few more pieces if I didn't have so much meat! According to Lisa, it is one of the best Korean Seafood Pancakes she's had and is a must-try. 4.25/5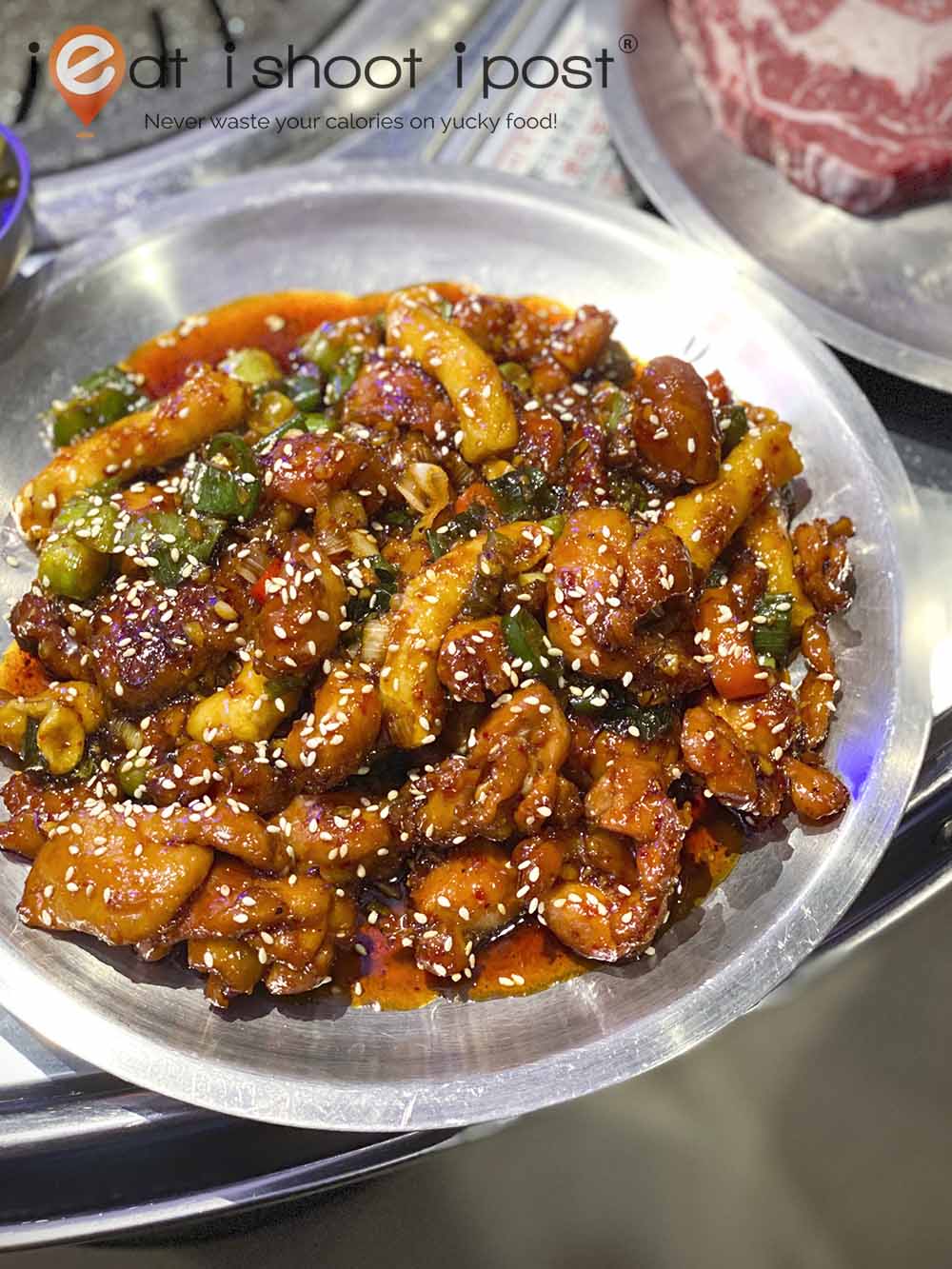 In case you are going for a quick lunch or if you just permed your hair and don't want to get it smokey, then you can go for something like their spicy charcoal chicken.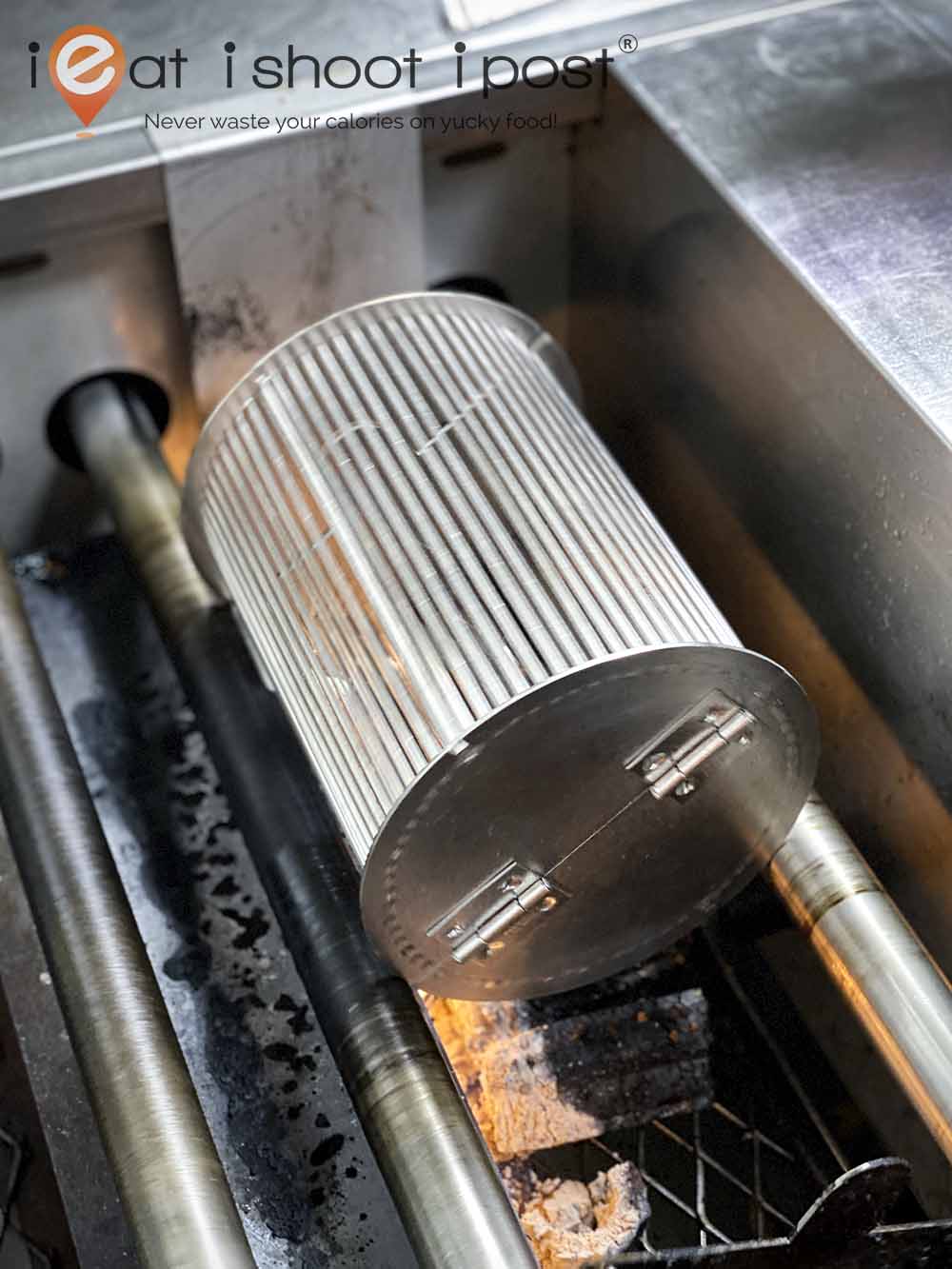 The chefs will grill the chicken in rotating drums over charcoal in the kitchen before adding tteokbokki and sweet chilli sauce. It's nice, but not a dish I would order myself since I usually just order beef and pork at the Korean BBQ. Lisa on the other hand wouldn't mind it, only if it were less spicy. 4/5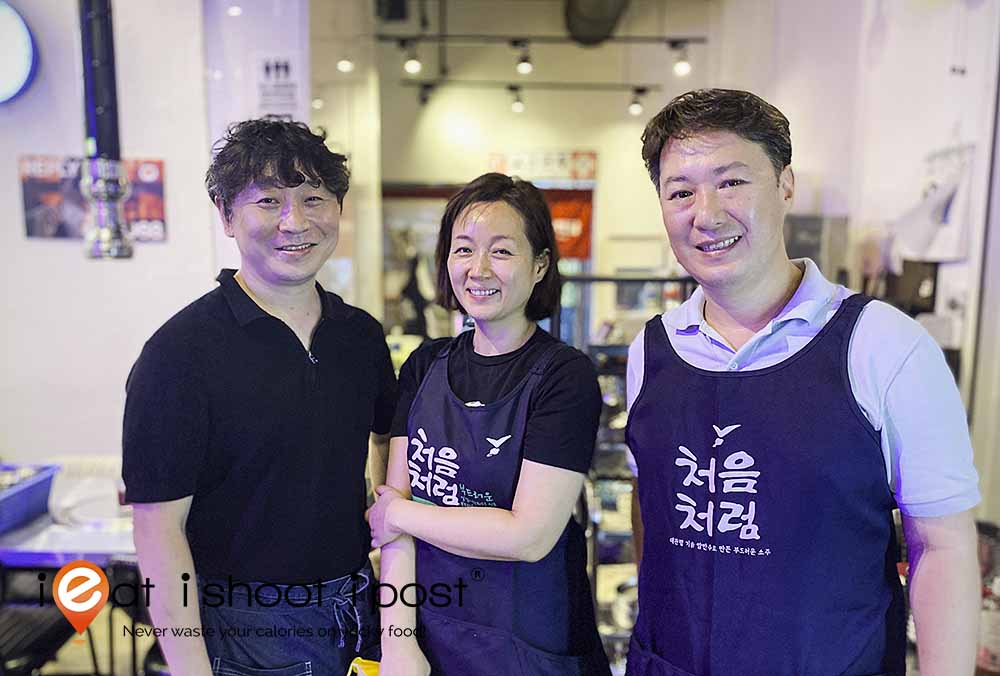 Service is friendly and prompt here. The owners run the place themselves assisted by a few local staff who are also rather vivacious and energetic. We went on a weekend evening when the restaurant was about 3/4 full and we were well looked after.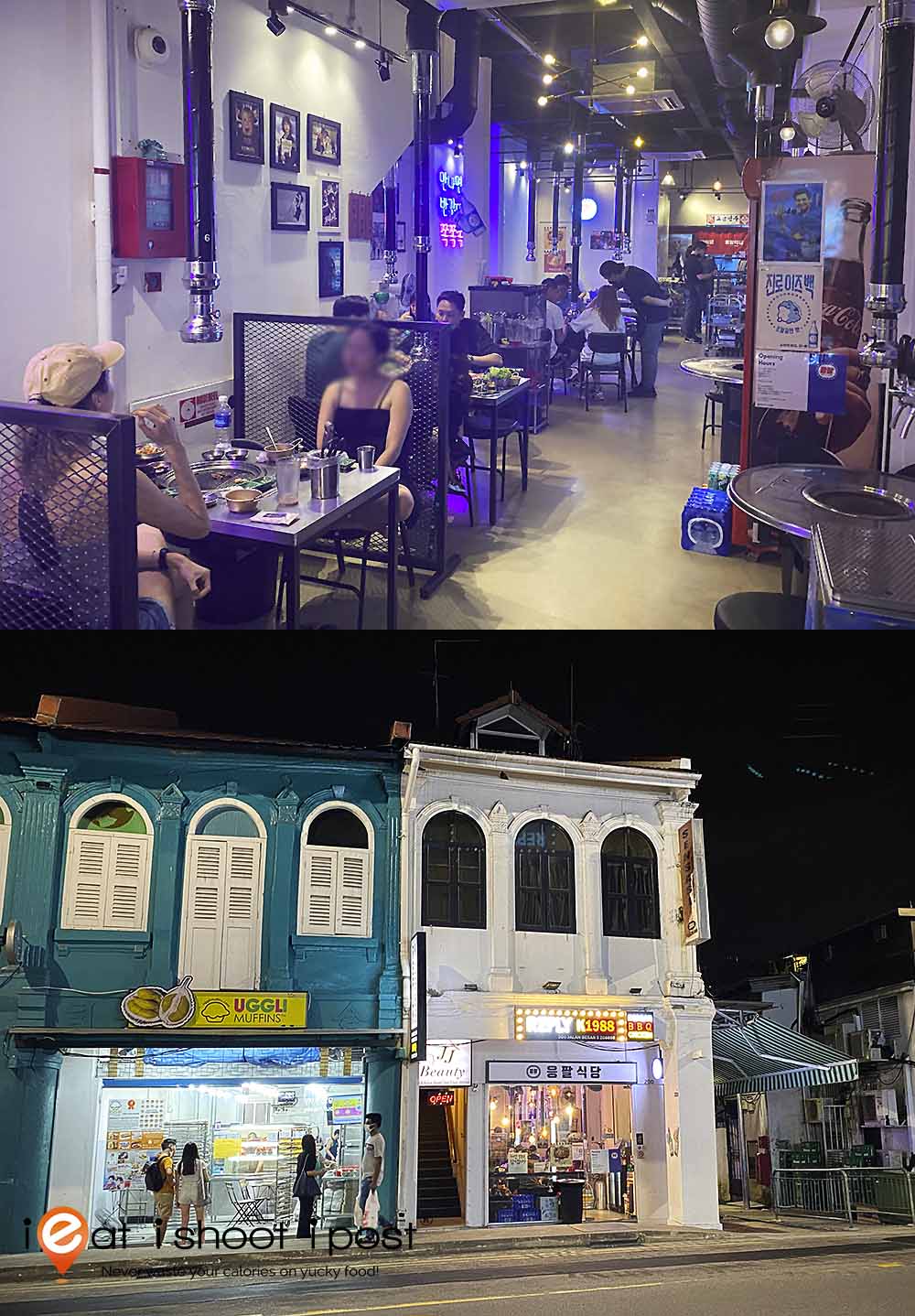 Conclusion
This restaurant may not be as swanky as the upmarket commercialized ones along Tanjong Pagar, but you get more personal, homely service and they use better quality meat at more competitive prices. Their seafood pancake and other side dishes are worth trying too!