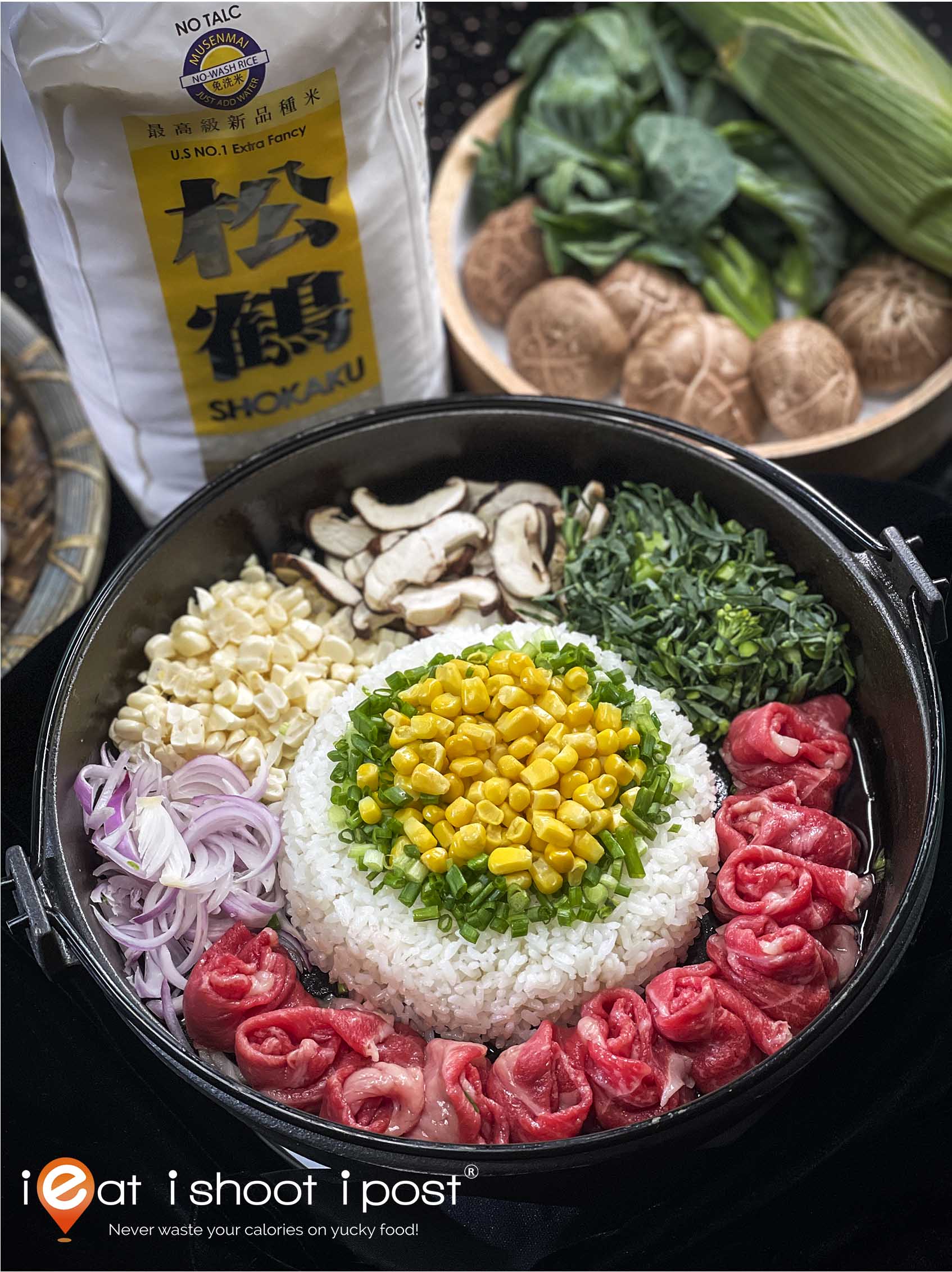 Here is a new way of enjoying rice that the whole family will love! The sauce and pepper can be made ahead and when it is time for the meal, putting all the ingredients onto a hot plate will only take a few minutes! As the hot plate heats up, the room is filled with the aroma of crispy rice, butter and pepper! It is simply irresistible! We hope you enjoy this recipe concept and do give it a try at home!
Key points about the recipe
For the recipe, you would want to use medium grain rice like USA Calrose as it will give you that plump toothy bite. USA Calrose was developed in the USA, and was awarded "best rice" in 2013 and 2015. It is used in many Japanese restaurants to make sushi.
We use SōngHè Shokaku's Premium Calrose Musenmai (無洗米) rice 2.5kg which is essentially no-wash rice. The rice has already been processed to remove the sticky coating called the hada nuka (肌糠), or skin bran.  This means that all you need to do is to add water to the rice and turn on the rice cooker!  This is particularly helpful if you are in a rush to cook dinner!
Learn more about USA Rice here: www.usarice.com and www.thinkrice.com
Beef can be substituted with sliced pork or chicken pieces.
The yakiniku sauce is another important component of this dish as it provides flavor and aroma. If you have no time to make the Yakiniku sauce, simply buy a bottle of ready-made Japanese Yakiniku sauce or Korean Bulgolgi sauce to make the dish!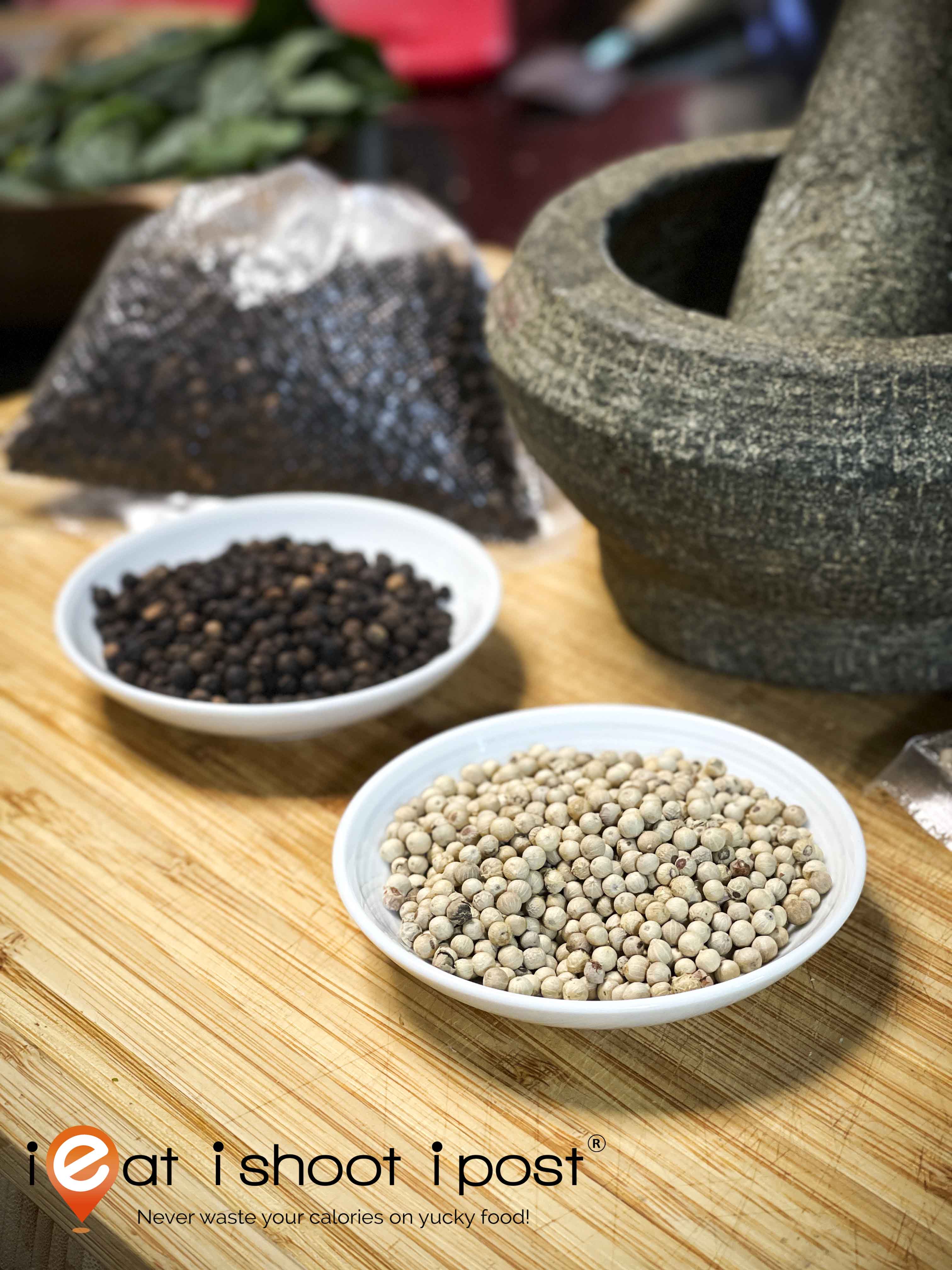 Another key component of the dish is the pepper! If you don't want to grind your own pepper, just use a mix of ground white and black pepper. The white pepper gives it that spicy kick while the black peppers give you that familiar irresistible aroma.
The other ingredients are entirely up to you! Instead of shiitake mushrooms, you can use any other mushrooms or leave them out entirely. Yellow corn kernel is available in the freezer section of the supermarket if you want to avoid having to strip your own corn. Kailan can be substituted with asparagus, french beans, green peas etc.
If you don't have a cast iron hot plate, you can use a skillet or just a frying pan! The main thing is to have the rice sizzling in front of everyone!  The kids simply love it!
Recipe:
Ingredients (Yakiniku Sauce)
Mirin 1/2 cup
Sake 1/2 cup
Shoyu 1/2 cup
Raw Sugar 1/4 cup
Lemon – 2 slices
Red Onion – 1 medium onion (pureed)
Garlic 4 cloves (pureed)
Chicken powder 1 tsp
Sesame oil 1 tsp
Ingredients (Hot plate Beef Pepper Rice)
USA Calrose Rice Cooked – 2 bowls
Sliced Beef 200g
Shiitake Mushrooms 3 caps (sliced and microwave 1 min)
White Corn 1 cup
Yellow Corn 1/2 cup
Red Onion – 1 small sliced
Spring Onions 3 stalks chopped
Baby Kailan 4 stems diced
White Pepper 1/2 tsp (ground)
Black Pepper 1/2 tsp (ground)
Butter – 1 Tbsp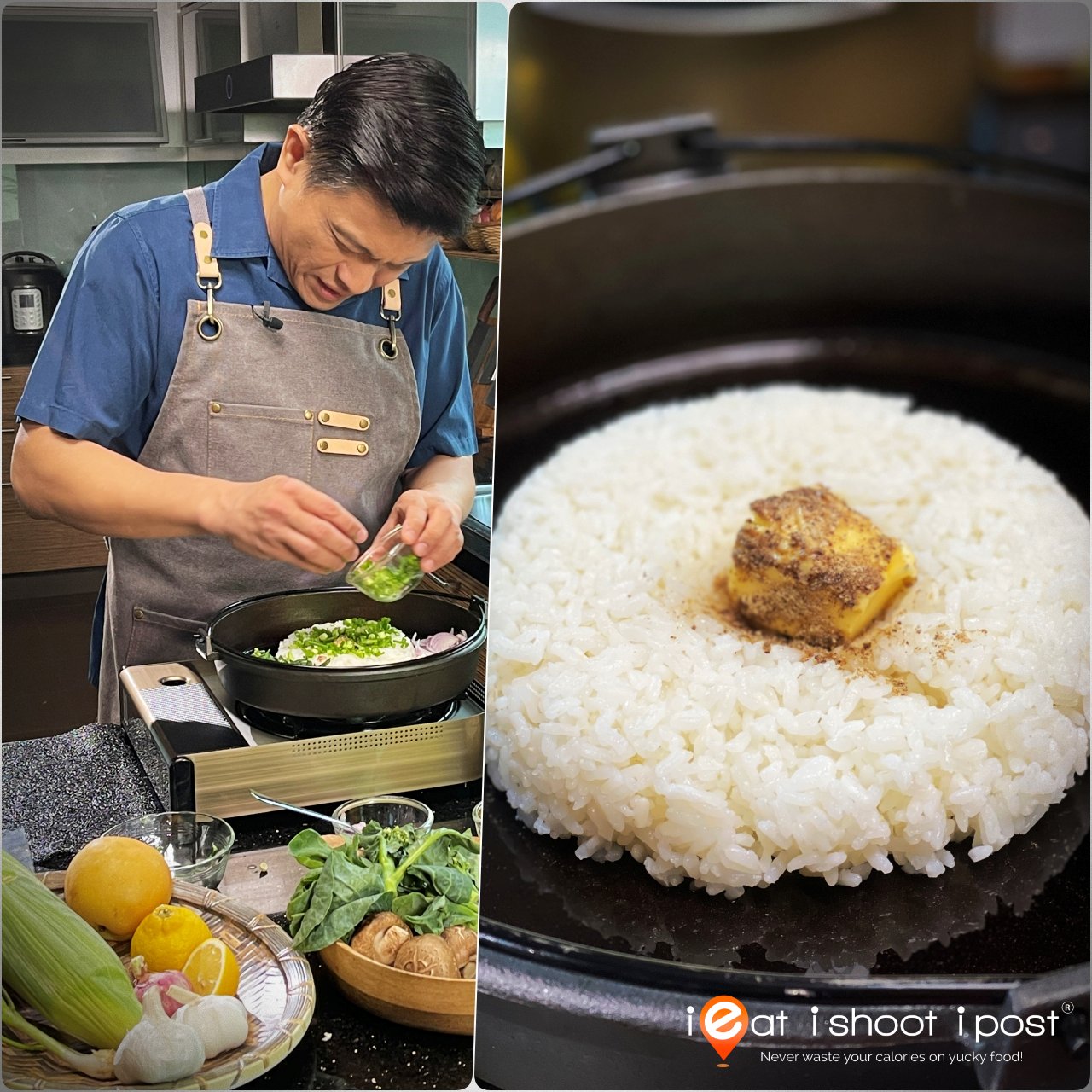 Method
Pepper
Toast the white and black peppercorns until it starts "dancing"
Grind toasted peppercorns to fine powder with mortar and pestle
Yakiniku Sauce (optional)
Slice lemons and caramelize
Add mirin, sake and sugar and boil off alcohol – 3 mins
Add shoyu, grated onion and garlic, sesame oil, chicken powder and simmer for 1 min
 Wait for the sauce to cool, then add grated Korean pear
Hotplate Assembly
Heat up the hot plate and brush with oil to render it non-stick
Turn off the heat and place rice in the middle of hot plate
Make a small indent and add  ground pepper powder and a knob of butter
Top rice with green onions and yellow corn
Arrange beef, shitake mushrooms, sliced red onions, white corn and kailan around the rice
Turn on the heat and start cooking the ingredients.
Add sauce and mix all the ingredients together. Fry till the rice has developed a nice crispy crust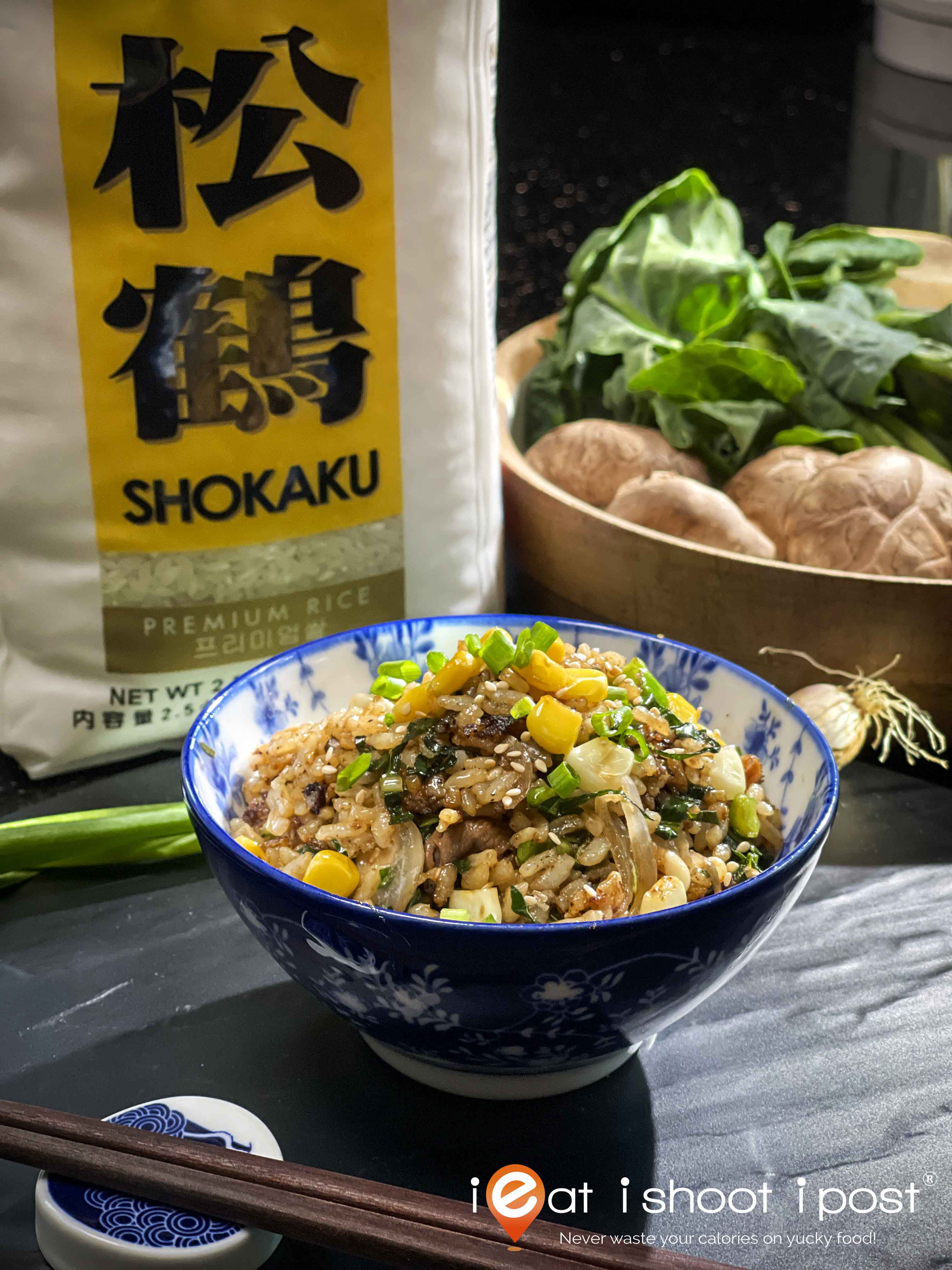 You can buy USA Calrose Rice here:
Shokaku Rice (2.5kg pack)
Okome Rice
PaddyKing Rice
Check out other recipes that are perfect with USA Calrose Rice:
Disclosure: This post is written in partnership with USA Rice Federation and Shokaku Premium Calrose Musenmai rice 2.5kg by Tong Seng Produce.
https://www.facebook.com/USARice.SG/
https://www.facebook.com/SongHe.Rice/
https://www.instagram.com/usarice.sg/
https://www.instagram.com/songhe.rice/