A Bib Gourmand Eatery 2019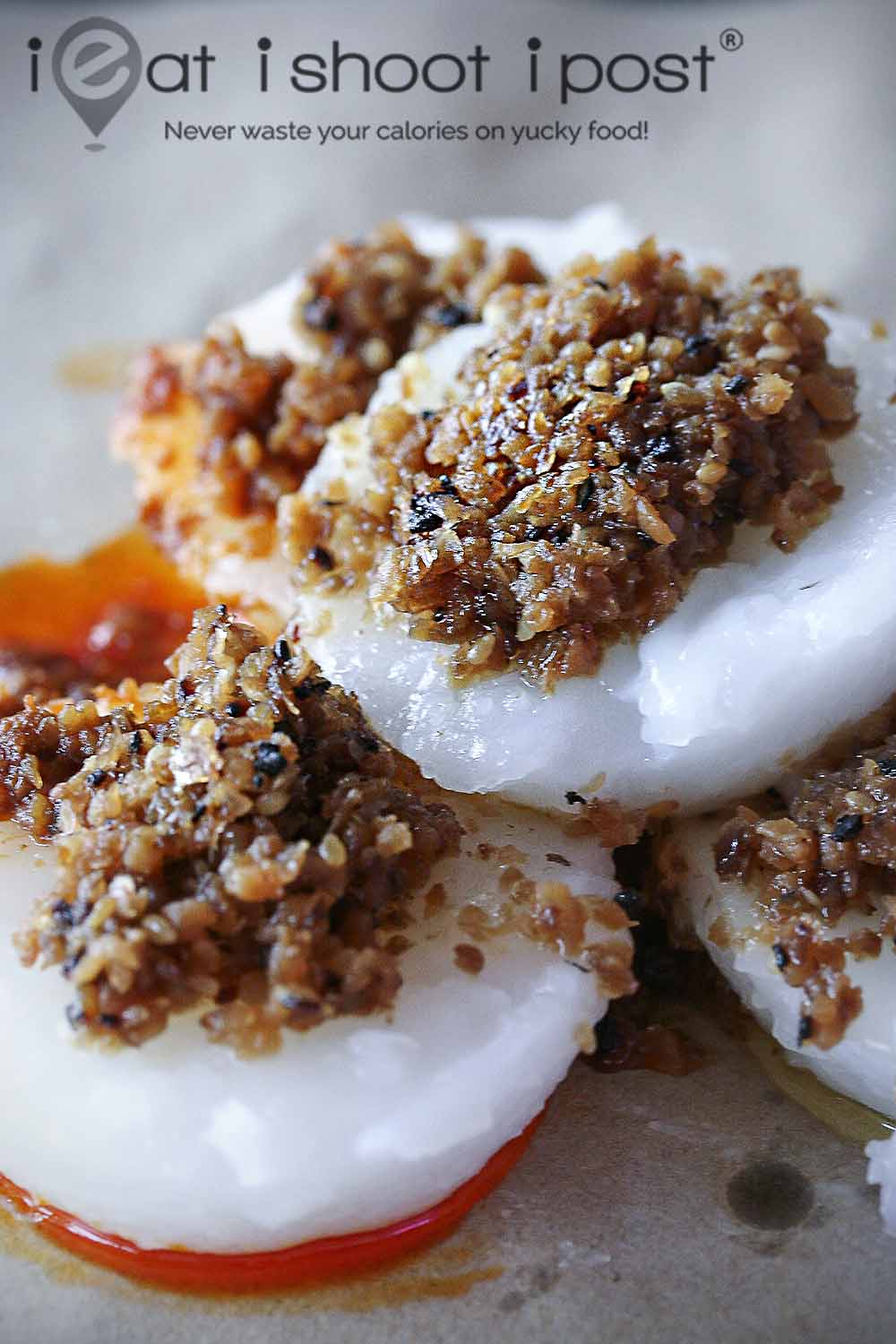 Every wondered why Chwee Kueh is called Chwee Kueh? I have, and I don't have the answer for you. Chwee Kueh literally means Water Cakes. Perhaps they have a high proportion of water in the mix? Maybe some of our readers can enlighten us.
Anyone who frequents Bedok Interchange Hawker Centre will know about this famous Chwee Kueh Stall. OK, I am not a big fan of Chwee Kueh, so for me this one is pretty good. In fact, I don't really know how much better Chwee Kueh can get.
The texture of the Kueh is very smooth and the Chye Poh (Preserved Veg) is savoury and yummy. That is all I can say about the Chwee Kueh. Rave about it? Not really. Crave? Nope. But should you happen to take a bite of your friend's pack of Chwee Kueh, I'll bet you won't just stop at one. 4.25/5
Update Sep 2019
I have since spoken with the owners of Bedok Chwee Kueh and am very impressed with the fact that they are still milling the rice to make the chwee kueh!  The quality has been very consistent over the years, though they changed the size of the chwee kueh a few years back so that they are now twice the size of the original.  The chye poh is still very tasty, albeit super oily.  But as far as chwee kueh goes, this is one of the best around.