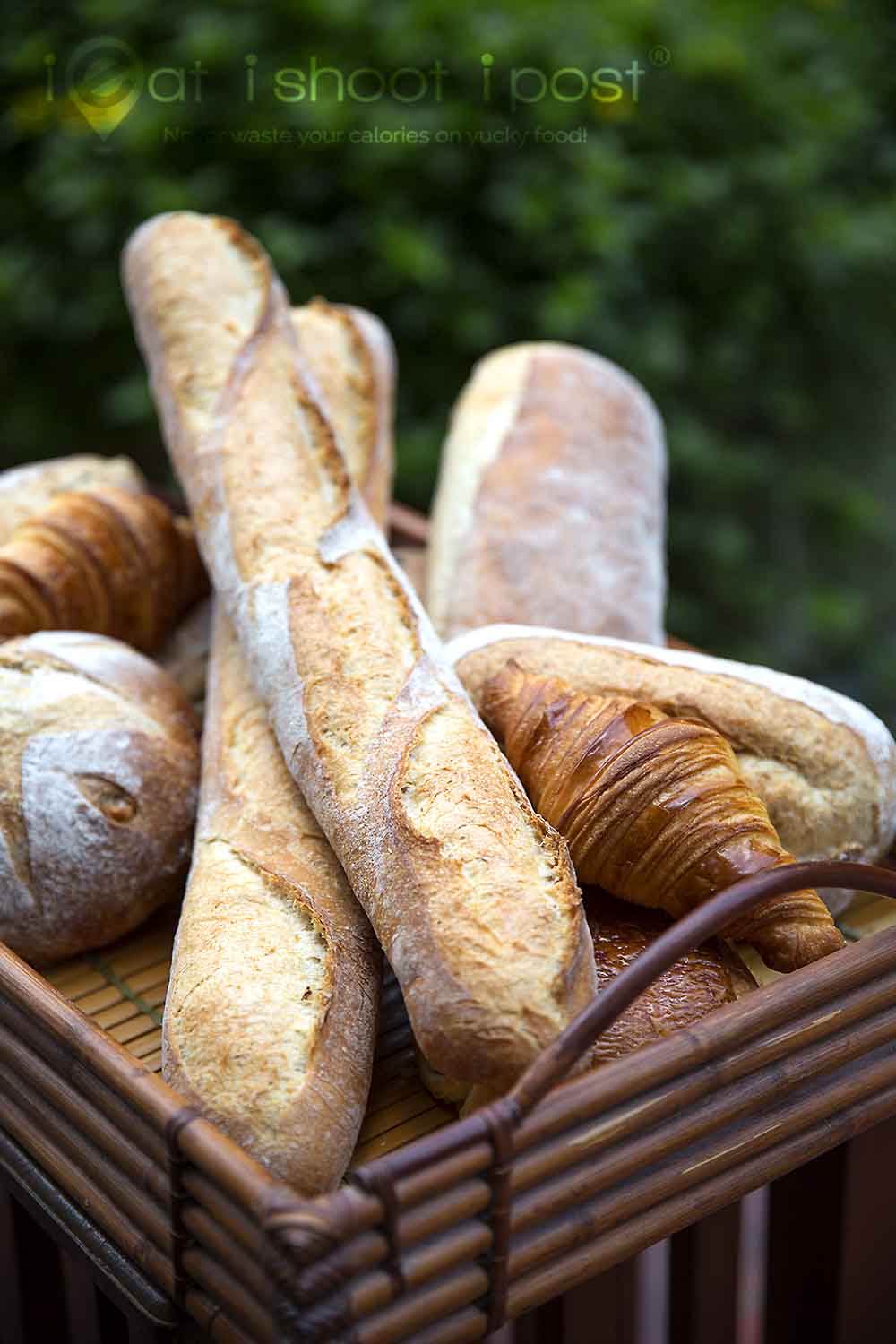 It is amazing how the HDB bakery has changed over the years!
I still remember the bad old days in the 70's when there was only one type of bread.  Those were the days before Gardenia introduced sliced white bread which was "so good you can eat it on its own".  In those days, when mum told me to go buy bread, it meant running down to the kek ai (grocery store) to pick up a loaf of traditional kaya toast bread which the lady would slice on the spot.  They always made sure that they never slice it all the way through, such that all the slices were still attached on one side.  I was told that it was because they didn't want to severe the relationship with the customer!  Even as a kid, I suspected it was just an excuse to make it easier to pack the loaf into the plastic bag!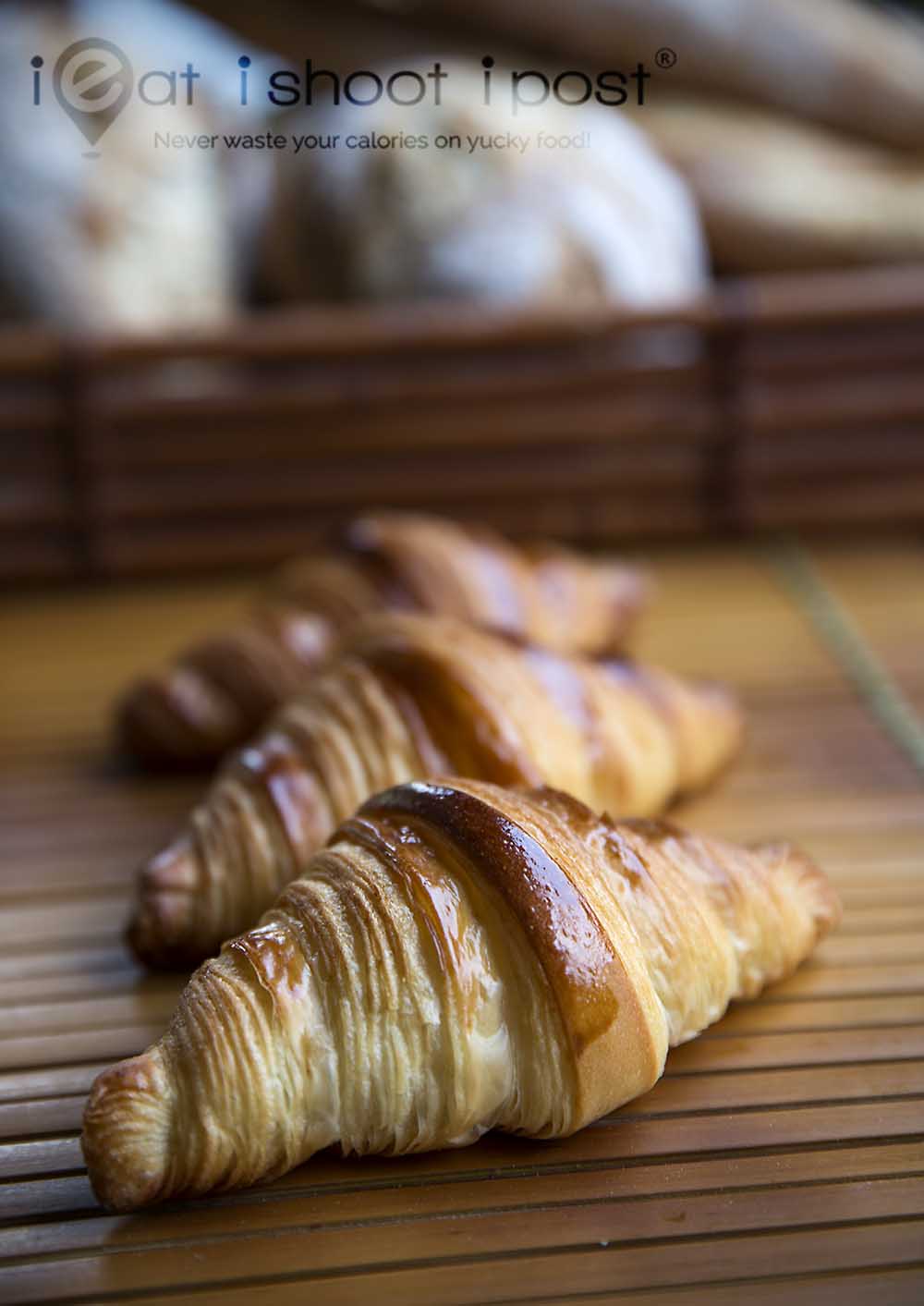 I still remember the day mum brought home some hot dog buns from a brand new bakery at Blk 233 Toa Payoh Lor 8.  It was quite a revelation and I fell in love with the soft, sweet, pillowy buns with that first bite.  Nowadays such buns are so common that our kids take them for granted.  But in those days, a pack of fresh buns and a can of Tulip hotdogs was enough to make me happy as a puppy!  (Actually they still make me happy, but the hot dogs have to be upgraded to the deli version)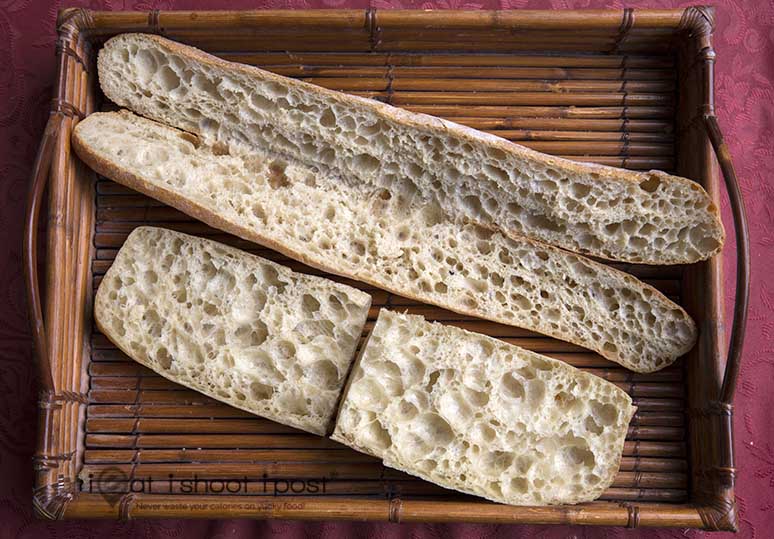 My earliest memories of European breads was the introduction of baguette sandwiches by Delifrance in the 80's.  Then in the nineties, bakeries like Cedele started to appear.  Over the last few years, European style breads has started to invade the heartlands with local bakers making the crusty loaves.
Most Singaporeans are familiar with the ubiquitous "French loaf" which is used to accompany curry chicken or fried with eggs to make Roti John.  These "French loaves" have been around for the longest time and was even used in the 50's to for chilli crabs before they were replaced with the fried mantou.  However, these "French loaves" are probably as close to an authentic French baguette as fried "Singaporean noodles".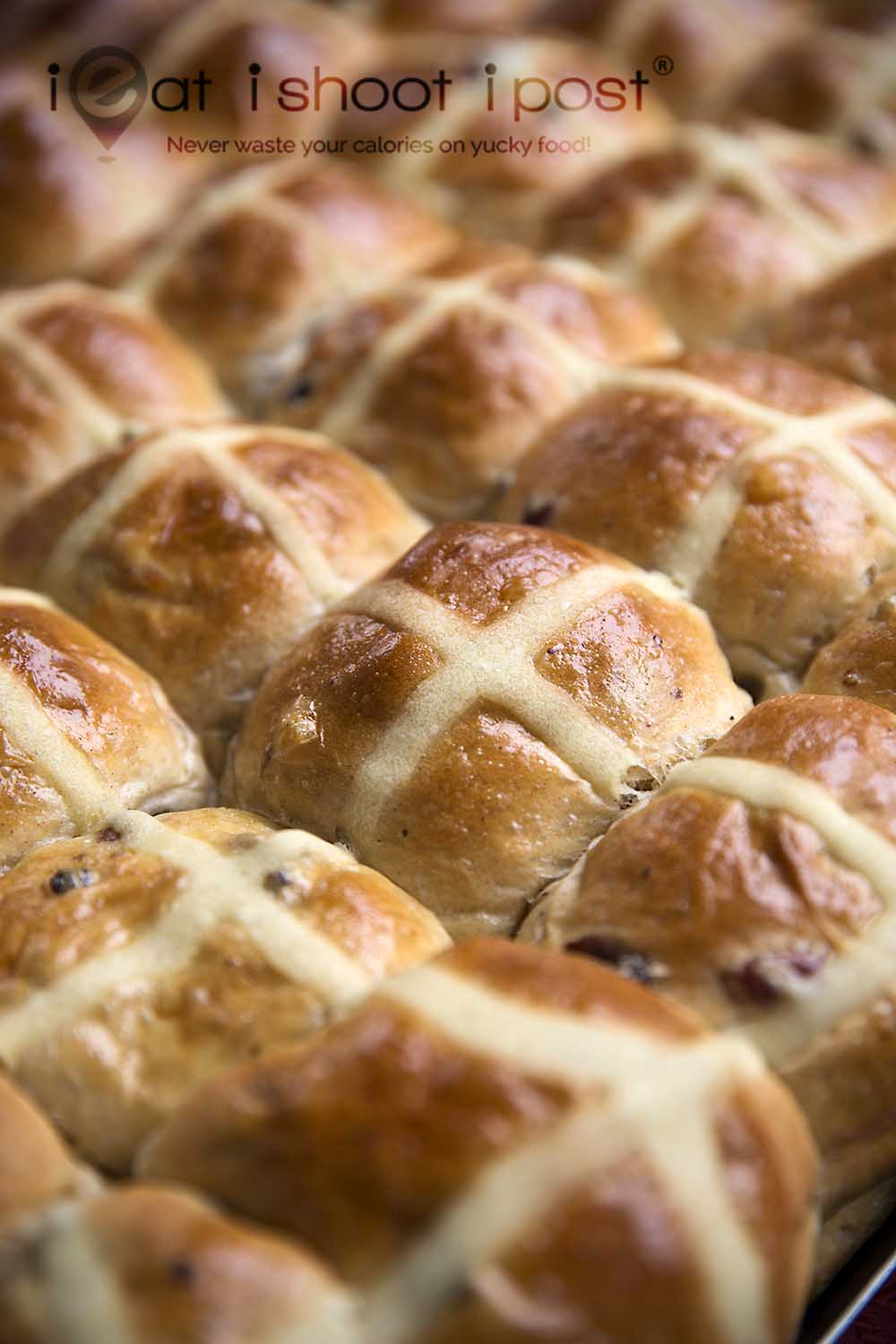 Thankfully, home grown bakeries like Bakery Brera are now making artisanal loaves available in the HDB heartlands!  I'd bet that many people would have walked pass this unassuming little bakery at Empress Mall without even bothering to walk in. (I don't know why its called a mall when it looks like just another row of HDB shophouses).
I would have done the same too except for the fact that someone had told me that this unassuming little bakery has recently beaten the big boys and got selected to supply the sourdough bread for Wolfgang Puck's new restaurant at Changi Airport!  What is more surprising is that the baker is a local Malaysian boy who had taught himself how to bake his artisanal loaves from books!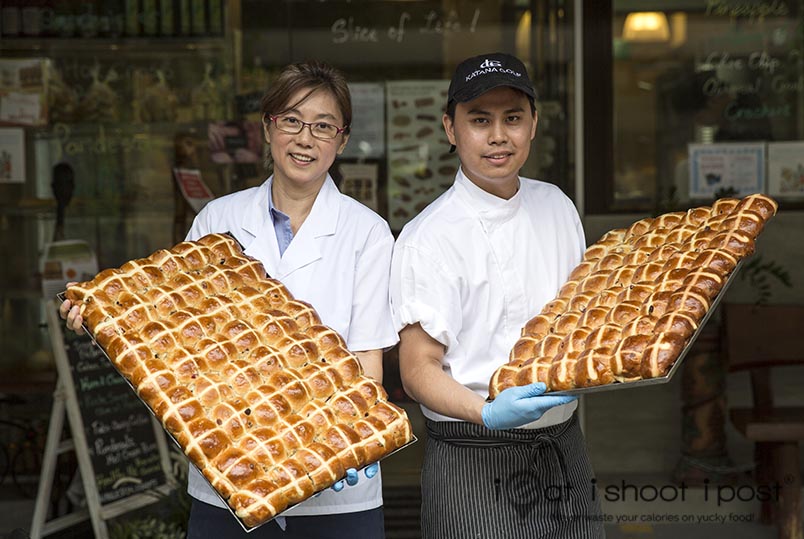 The owners here have made it their mission to provide only all natural loaves made without the use of bread improvers and the breads here are made from French flour using all natural ingredients.  They are also using a locally harvested sourdough starter which was "hatched" right here in the bakery over a year ago!
I love the baguettes here.  When you crack it open, you are greeted with a lovely crumb structure and the aroma of toasted wheat!   I brought one home and had it with some French butter and  was reminded yet again of the adage that the simple things in life are often the best!  4.5/5
It's already past Easter but they are still  baking their hot cross buns because their customers are still asking for them!  It's no wonder as these are the best hot cross buns I have come across.  The bread is heavy and doughy and they are filled with five different types of dried fruits.  4.5/5 The croissants are very good but you need to get them when they are straight out of the oven as they turn a little wrinkly after some time.  They also could be a little more buttery, I felt. 4/5
Conclusion
This is a great place for freshly baked, artisanal breads!  And I am so proud of the fact that our local bakers are able to make breads that meet the standards of top chefs like Wolfgang Puck!