With Taukwa and Cactuskit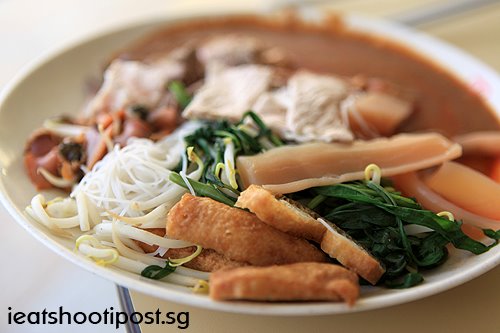 Ever wonder why there are so few Satay Bee Hoon stalls in Singapore? Is it because there is little demand for this dish or is it because there just aren't enough hawkers passionate enough to want to serve it?
According to the uncle who mans this particular stall, which has been around for over 30 years, the reason is because Satay Bee Hoon is a lot of work. There is a lot of ingredients that you need to prepare and also you have to cook that pot of peanut gravy. So I guess selling something like Kway Teow soup might be simpler. But hey, I can't imagine that Satay Bee Hoon can be more trouble to make than say Nasi Padang. Afterall, aside from the peanut gravy, the rest of the stuff needs little preparation right? But this is not the only Satay Bee Hoon seller that told me this. The uncle over at East Coast Lagoon also told me the same thing.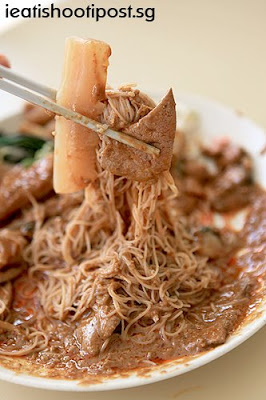 Our kaki, Taukwa as been eating at this stall since he was only a Tauhoo and he loves it so much that as long as the stall is still around, he will continue to patronize the stall until he becomes a Taukee.
After my first taste of the Satay sauce, I can see why. The gravy is very addictive and unlike the East Coast version, this one is more grainy and robust so you can actually bite into the peanuts. It is not overly spicy or sweet so the balance is just right. Satay Bee Hoon is not something I automatically look for when I am at the hawker centre, but if I come to Redhill Food Centre, this is definitely on my list of things to order. 4.5/5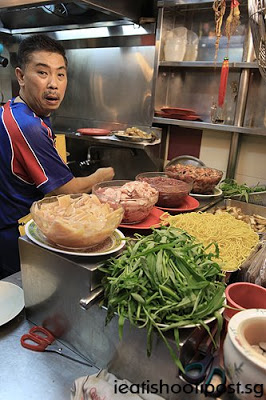 If you want to make Satay Bee Hoon at home, they have ready made sauces direct from their own factory so all you have to do is add water and heat up! Just imagine what great ingredients you can pour the gravy over!
Conclusion
You can count the number of good Satay Bee Hoon stall using one hand even if you are missing a finger. With Satay Bee Hoon being so shiok, why are there so few around?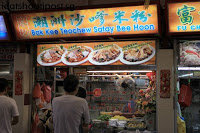 Thanks to Sen for the video upload!