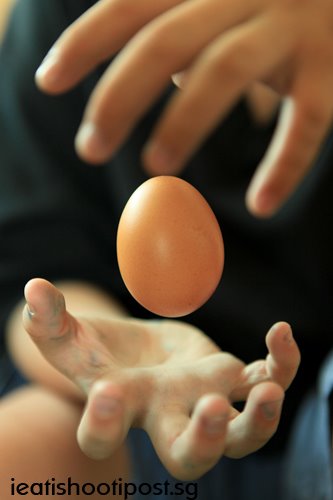 There is just one more week to go for the levitating food photo competition! So if you are the type that likes to wait till the day before the exams to start preparing, you got only a few more days to go before you start taking your photos.
More photos have been uploaded and you can view them at www.digitaldreams.com.sg/food.

Just a few tips as we move into the final stretch of the competition.
There is a lot of emphasis on creativity, so as long as your food depicts food that is floating in midair, it can be submitted. What we are looking for is a photo which makes you go "Oi! How did he manage to take that picture?". So the more you think out of the box, the better your chances of winning!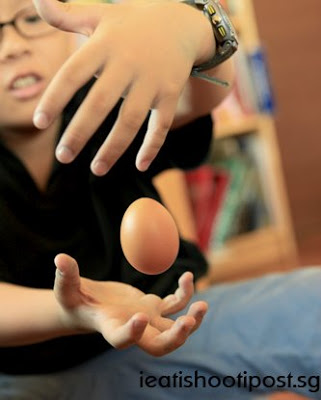 Here are two more photos I took using a different technique. See if you can guess how I did this one.
You can still win that Canon Powershot Camera! For competition details, please click here.