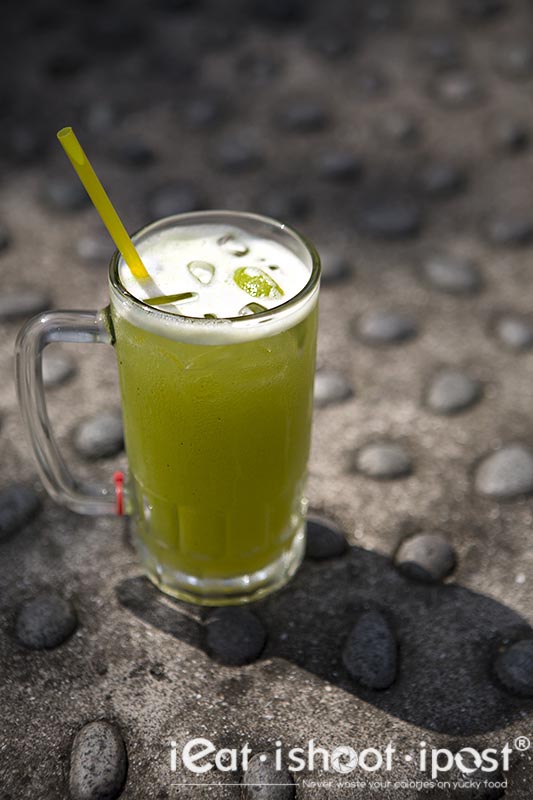 I think that it is fair to say that most of us take Sugar Cane juice for granted. It always plays 2nd fiddle to satay, hokkien mee, chilli crabs and laksa and we usually just order it from the closest stall or from the Aunty who bothers to come over to ask for orders. Who would ever think about traveling across Singapore just for a Sugar Cane drink?
The problem is that most sugar cane sellers also know this and so most of them make little effort to provide a great product. In fact, it also plays 2nd fiddle to the Tiger beer, Heinekan or even the can drinks. I must admit that even when I sometimes get a lousy Sugar Cane drink, I don't even remember where I ordered it from which means that I would make the same mistake again!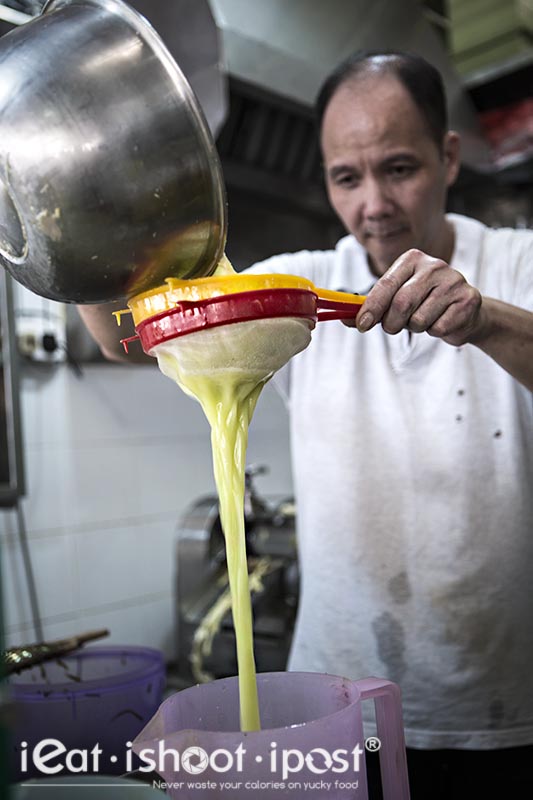 It's hard to imagine anyone raving about Sugar Cane, but that was precisely what one of my kakis did when he was telling me about this particular Sugar Cane drink stall in Ang Mo Kio. Apparently, this Sugar Cane hawker was so passionate about his Sugar Cane drink that he doesn't even want to bother about selling canned drinks. He just wants to sell a great Sugar Cane drink. Full Stop.
It's this type of audacity that gets my attention. I have to see just how good a Sugar Cane drink can get. After all, isn't it just a matter of squeezing out the juice from some sugar cane and serving it with ice? If it is that simple, then why do so many stalls get it so wrong?
Well, it turns out that as with all things, the devil is in the details. Mr Ong, an ex-technician turned sugarcane man some 10 years ago, tells me that he pays a lot of attention to the supply of Sugar Cane and can tell just by looking at the juice whether the Sugar cane was just sweet water or whether it is going to have that grassy sugar cane flavour and full bodied mouthfeel.
The other thing that he does which sets his Sugar Cane apart, is that he offers a squeeze of lime instead of lemon as an option. Not only that, but each wedge of lime is cut precisely and squeezed with a ricer so that the amount of lime juice is just right such that you get that wonderful zesty zing of the lime without the sourness. It was certainly an excellent cup of Sugar Cane drink and the only one that I would think about traveling to drink! 4.25/5
Conclusion
This is one Sugar Cane drink stall that doesn't need to play 2nd fiddle to other dishes! I am now a firm convert to Sugar Cane with lime!