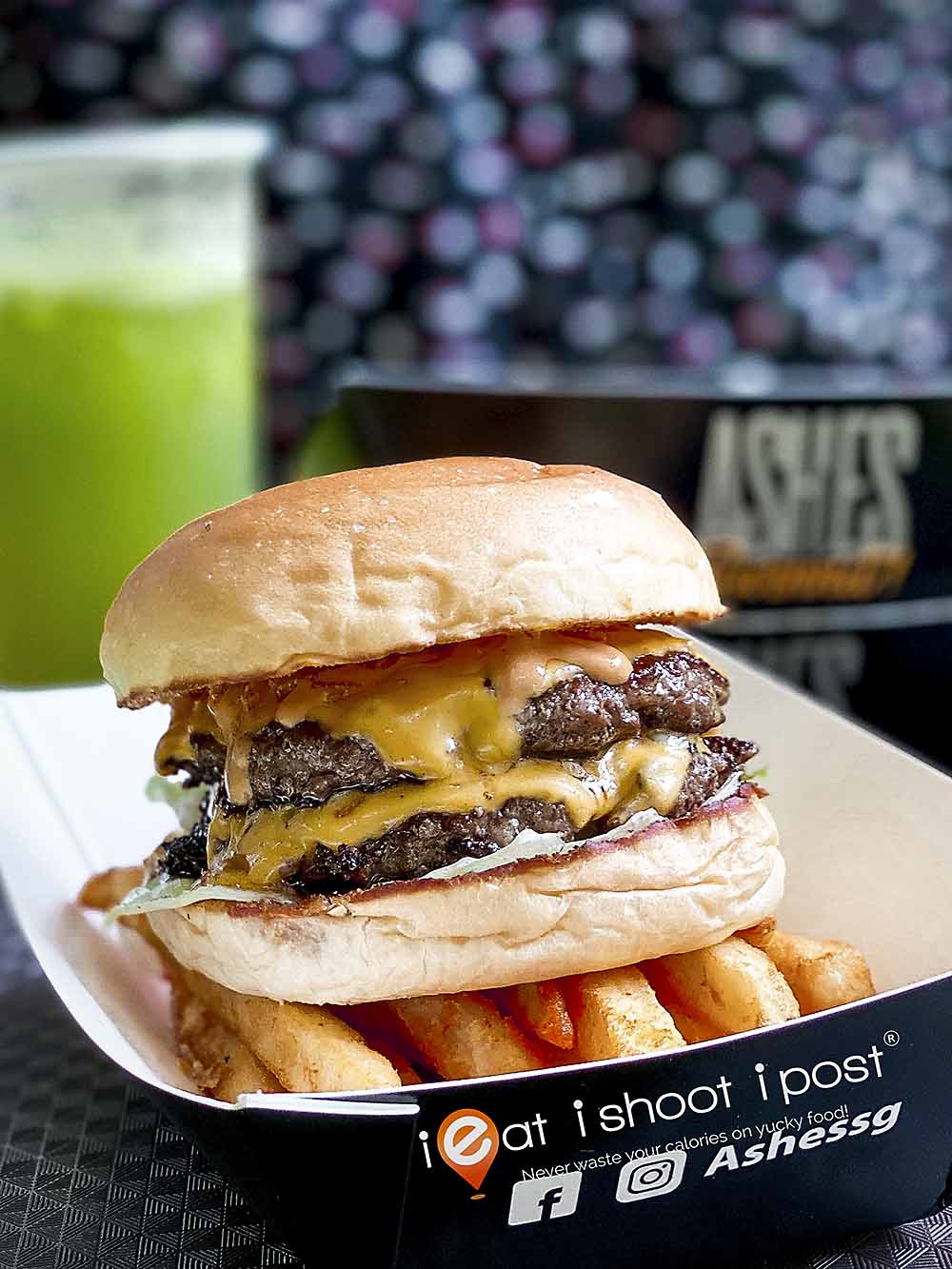 My son James and I had actually embarked on another burger survey before the Circuit Breaker was announced to update our Best Burger list which we wrote in 2016.  Half of the burger joints we listed had since been defunct and what has happened in the last four years has been the rise of the hawker burgers!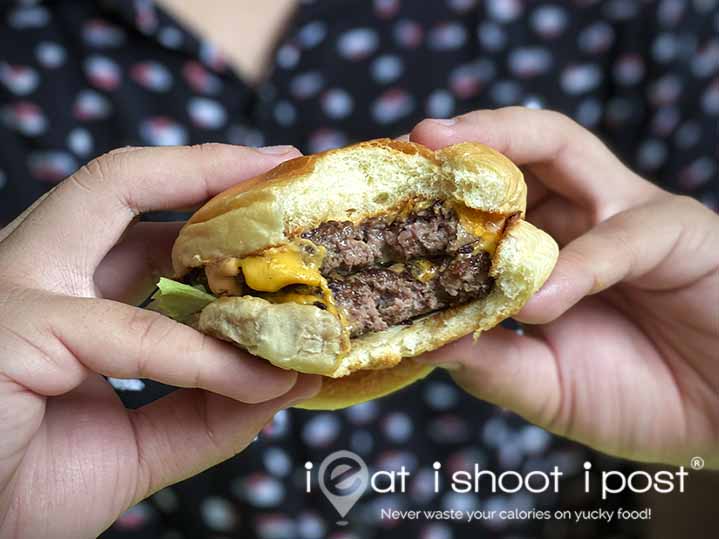 Back in 2016, we were talking about burgers $20 and less.  Now, with the hawker burgers, you can get a really decent burger for as low as $5.90 — with fries!  And we are not talking about some kacang putih, chapalang, fast food burger!  These hawkers are serving up freshly seared beef patties sandwiched between a artisan brioche bun!
Ashes Burnnit arose because of a split between the owners of Project Warung.  Both of them actually started Burgs by Project Warung back in 2017 at the same location where Ashes is now.  After the split, owner Lee Syafiq tweaked the recipe to differentiate themselves from Burgs.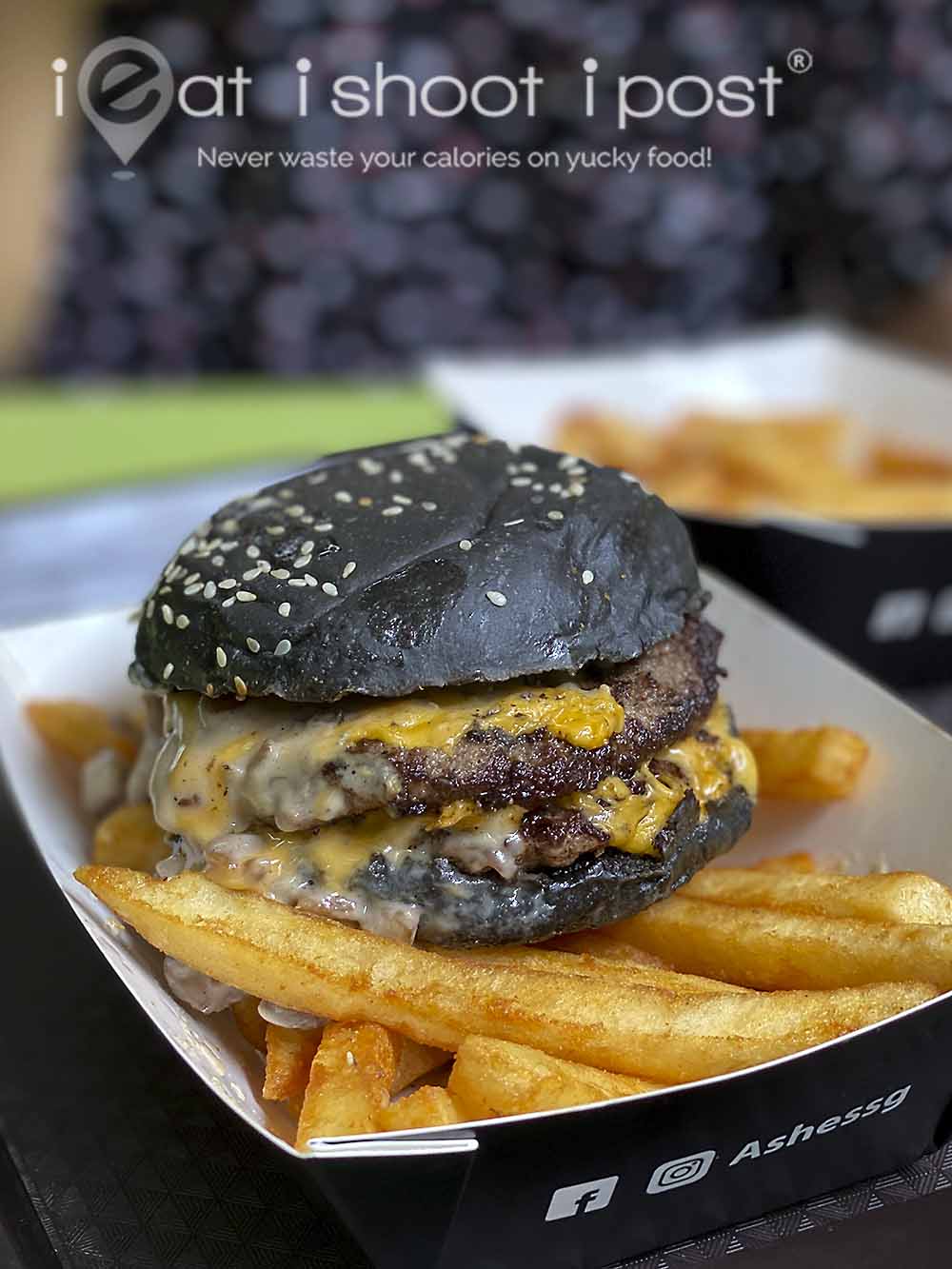 Among the things that were changed is that now they are serving up "smash" burgers.  This is a technique where the minced beef  is starts off as a ball which is then flattened on the griddle with a spatula.  The technique was made popular by burger joints like Shake Shack which results in patties with a nice crust.
Ashes' "smash" burgers are not actually flatten from balls, but starts out as a patty.  Their "smash" technique is simply pressing the patty on the griddle in order to develop the crust. Bit of a misnomer if you asked me, but they still came out pretty decent.
With the basic burger starting at $5.90, you can a nicely seasoned, freshly made burger patty sandwiched between a pillowy burger bun!  The 100g patty is good, but I would recommend their double which is $8.40 with fries.  This sub $10 burger set sure beats a lot of fast food burgers out there where the patties are basically pre-cooked and frozen!  The fries are also very good and dusted with a tasty seasoning . My only bugbear is that they don't wrap their burgers, so by the time you reach home, the layers of burger are not alighed.  Other than that, this is one of the tastiest burgers you can get for less than $10!   4.25/5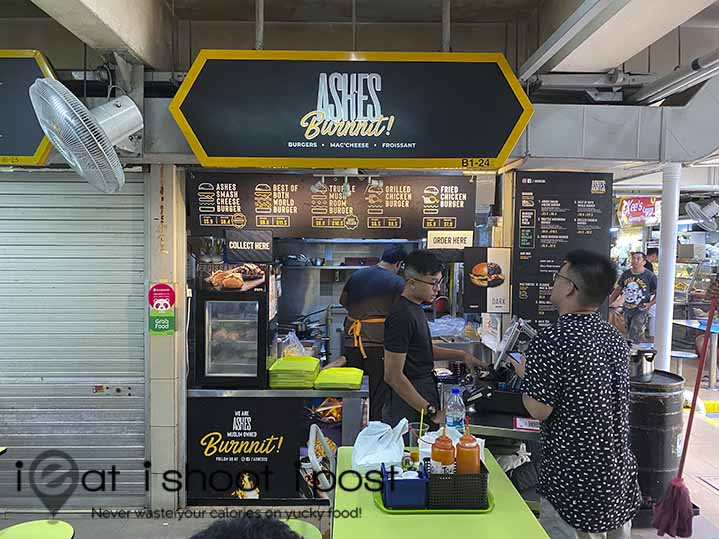 Conclusion
Our hawker burgermeisters are really giving the gourmet burger joints a run for the money by providing freshly made patties and artisan buns for the price of a fast food burger!