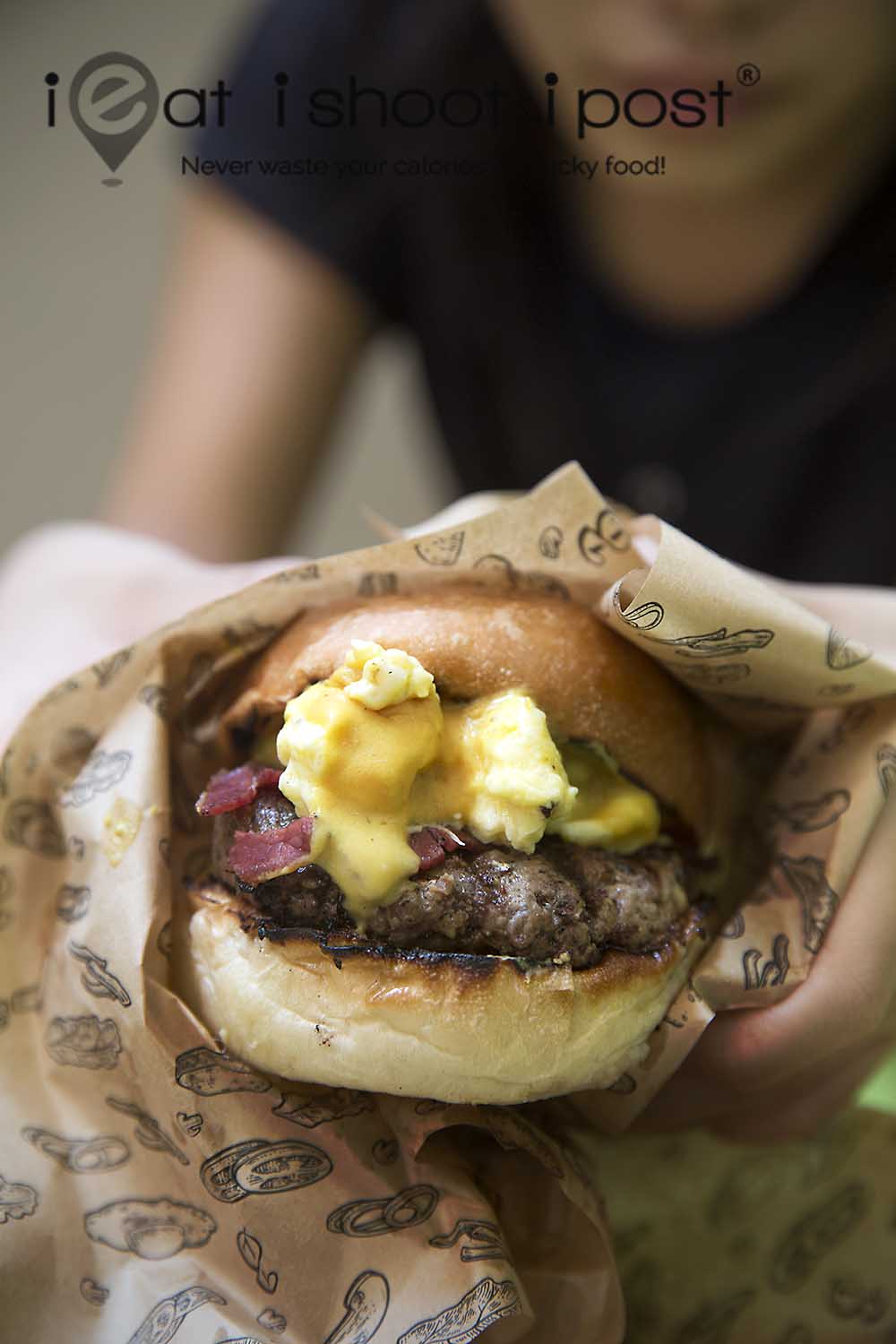 There are two young fellas in Golden Mile Food Centre who are showing us that a gourmet burger really doesn't need to cost $15.  In fact, for $4.50, you can get a flame grilled beef patty made from freshly minced, chilled Australian beef, caramelized onions, pickled chilli and melted cheese in a soft, artisanal hamburger bun with fries included! I don't know about you, but that is what I call a happy meal!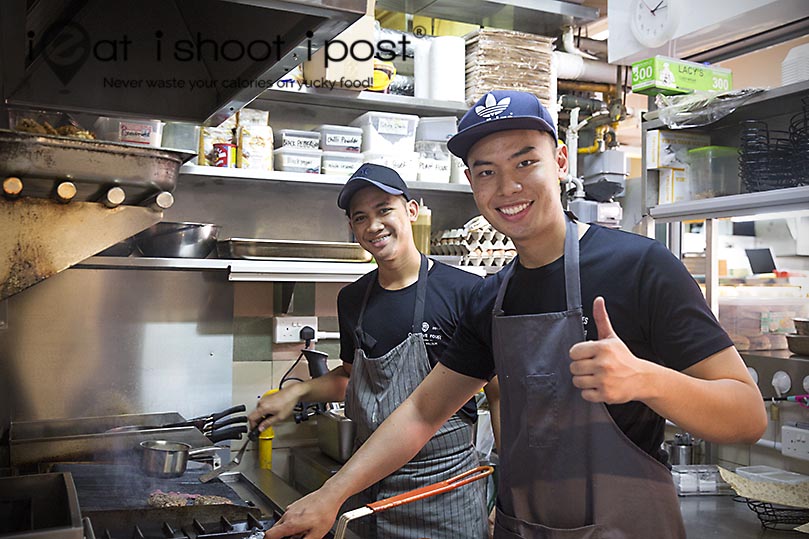 The guys in question (there are three of them) all met while studying the culinary arts.  After school, they parted ways to work at various gourmet restaurants (some of which were Michelin starred) before they decided to get back together to start this burger joint at Golden Mile Food Centre.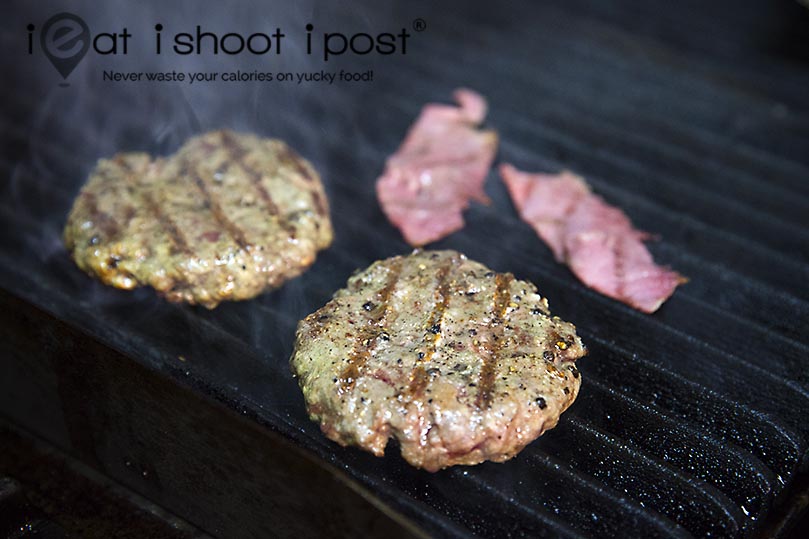 I had my doubts at first because at $4.50, I assumed that they were probably using pre-made frozen patties and supermarket burger buns. But I was pleasantly surprised that they actually use chilled Australian beef which they grind themselves.  The meat is only seasoned with salt and pepper just before grilling in order to preserve that meaty bite.  (Pre-made burger patties which has seasoning added to the meat has a texture more like sausage.)  The patty didn't quite have the beefy flavour of the more expensive burgers around town, but if you compare it with a fast food burger, you are certainly getting more beef for the buck!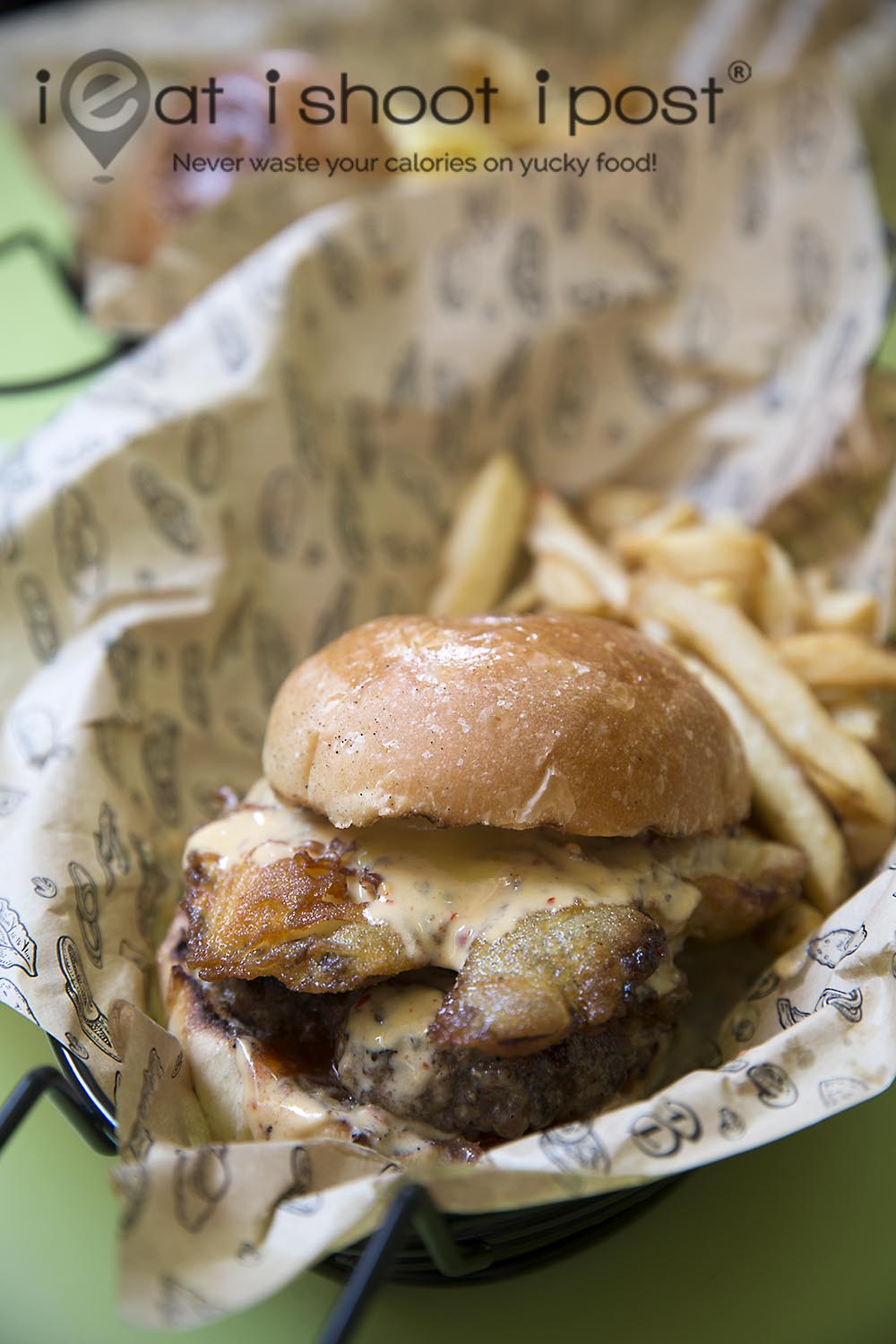 They have several interesting combinations which are quite unique.  One is a breakfast burger which is a beef patty with beef bacon and scrambled eggs which is made ala minute. I thought it was interesting but the scrambled eggs was a bit messy.  The mushroom burger has a patty, a piece of crispy fried oyster mushroom and nacho cheese sauce.  I didn't quite work for me as I think sauteing the mushroom would have given it more umami and the nacho sauce was a bit watery.  Having said that, the guys have told me that they are still experimenting with different combinations, so the burgers will definitely keep improving in the future.
Conclusion
Overall, I like the concept of a $4.50 burger and I think these guys have potential, which is why I am supporting them.  What I would really like to see is a beef patty that has more of that beefy flavour and a sauce that works.  Currently, they just use tomato sauce and mustard which I found a little too tangy.  All they need to do is to combine the tomato sauce and mustard with some mayonnaise and a pinch of cayenne pepper and it should be right.  Current rating 4/5 but with lots of upside potential!