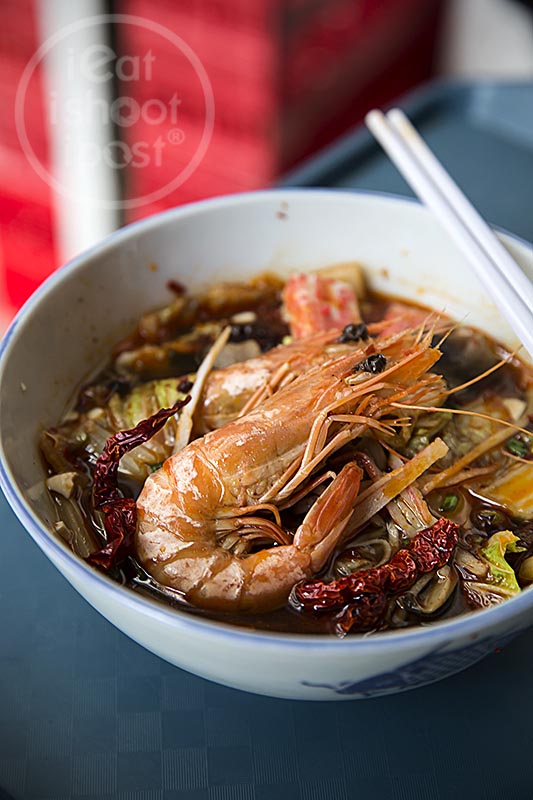 There has been a proliferation of PRC food stalls over the past few years. Just walk along People's Park Centre and you will be able to see the changing landscape of the hawker centre there. However, I haven't written about any of them because I find the food a little too "authentic" for me. PRC food seems to have a peculiar flavour which I don't find enticing. I felt the same way during my trip to Kunming. I know that this is a broad generalization as there are many regional cuisines in China. Perhaps I would feel a little different if I went to Chaozhou or Xiamen where the Teochews and Hokkiens came from as the food there might be more familiar to a Singaporean palate.
Having said that, I have blogged about several stalls which are run by naturalized PRCs who sell excellent food. Shanghai Renjia and You Peng come to mind. I think that they have been here long enough to be able to tweak the dishes so that it is more suited to our local taste. You might feel that this robs the dishes of their authenticity, but I think it is a good thing as that was how our very own versions of wanton mee and char kway teow came about.
This stall is run by yet another naturalized PRC lady who is married to a chef from a very famous hotel (which I cannot mention) who specializes in local cuisine. What that means is that you are going to be presented with a dish which is relatively new to the local food scene but familiar at the same time as the flavours have been adjusted to suit the local palate. Not only that, but the dishes are also prepared using sound cooking techniques as directed by an experienced hotel chef!
If you are looking for a something new, spicy and shiok, then the Sichuan Seafood Soup will surely hit the spot. This is best described as the usual Seafood soup which has been spiced up with Sichuan Mala soup base. However, the flavours have been moderated somewhat so it isn't unbearably spicy although it still packs quite a punch. This stall sells prawn mee as well as other soup dishes and using its prawn stock as the base for the soup. The flavour is sweet, well rounded and accented with the heat and palate numbing quality of Sichuan peppers. Shiok is the probably the best way to describe it. 4.5/5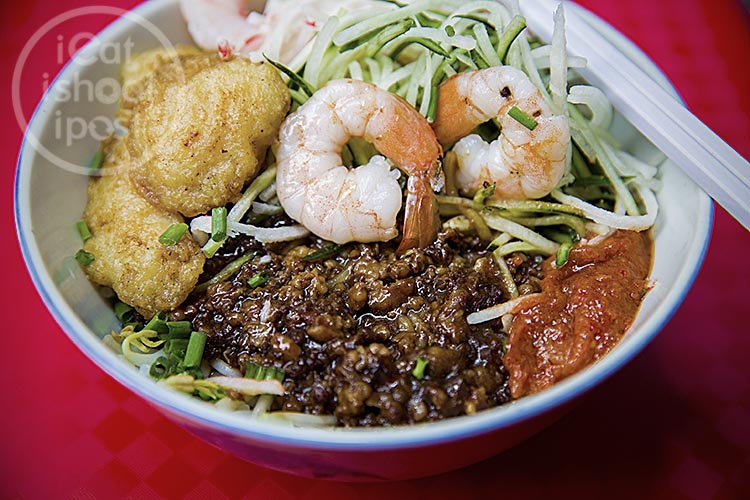 Detractors might comment straightaway that this doesn't look like a bowl of authentic Zha Jiang Mian as it shouldn't come with the prawn and the fried fish. Well, if you want to the original Zha Jiang Mian, it's very simple. Just ask for the $3 portion and they will give it to you sans fried fish and prawns. I, on the other hand would rather pay the extra $1 to get all the extra ingredients which I feel add a bit more excitement to the dish.
The meat sauce is very good. I managed to speak to the Chef (husband) who was at the stall that day. He explained to me that a lot of places don't do the meat sauce properly which result in the meat being dry. (Yes, the minced meat in a sauce can get dry!) In order to make sure that the meat is still moist, it needs to be marinated first before cooking. The sauce is a little dull until you mix it with the chilli, noodles and thinly sliced cucumber, then the whole dish becomes rather lively with a nice contrast between the crunchy chilled cucumber, the zing of the chilli, the sweet and savoury meat sauce and the satisfying chew of the noodles. 4.25/5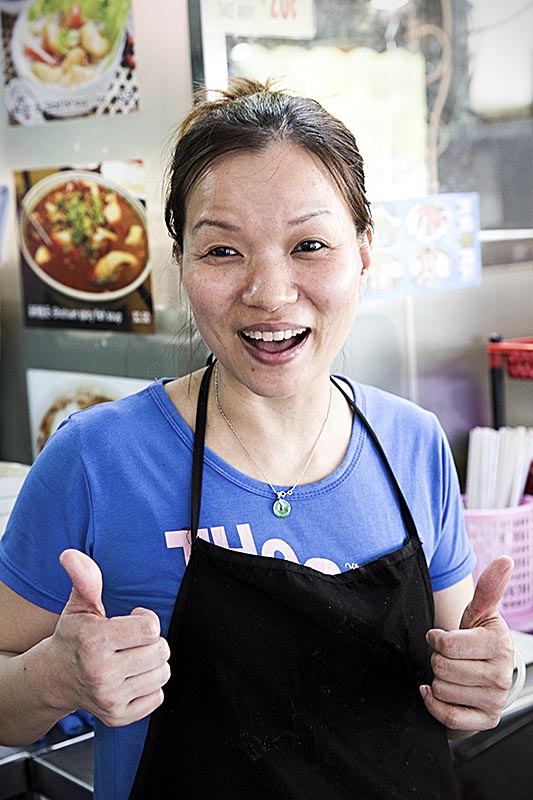 Conclusion
Singapore hawker food is constantly evolving. As ethnic dishes from other regions of China get modified to suit the local palate, it will slowly become accepted as local hawker food. This means we get to try something novel, yet familiar at hawker prices! If you are looking to put some zing to your dreary workday, the Sichuan Seafood Soup will surely shock your tastebuds out of its slumber and raise some of the hairs on your head!
Update 28 Apr 2014
The stall is temporarily closed and relocating.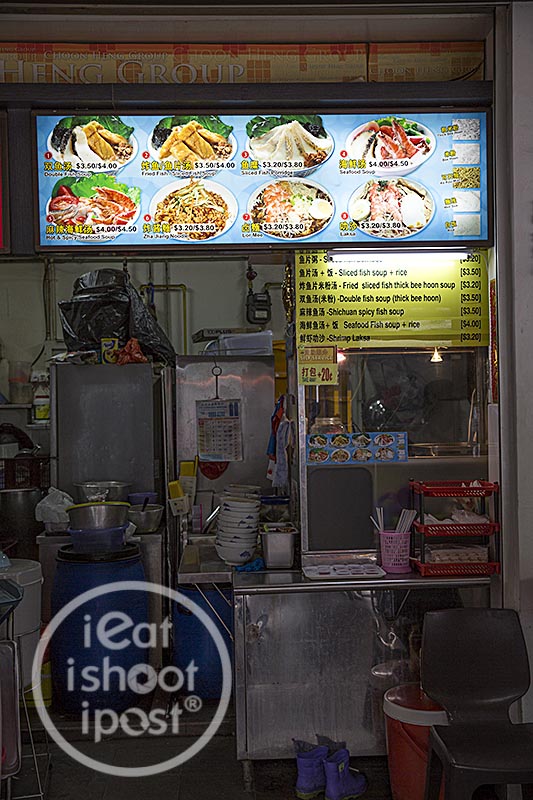 50 Noodle Stall
50 Serangoon North Ave 4
#01-30, First Centre
9am to 5pm
Singapore 555856
97392112
Sunday closed