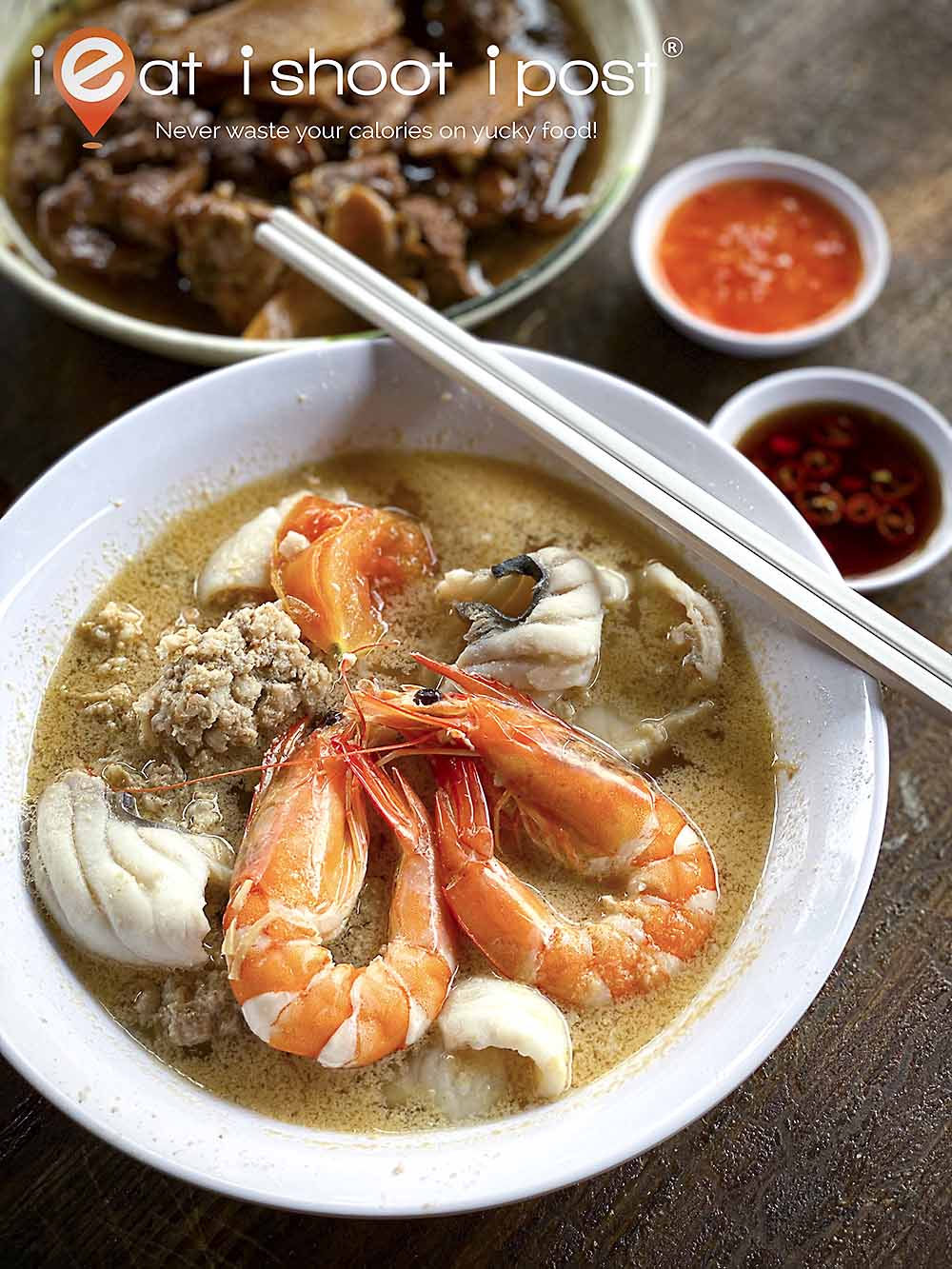 If you are a fan of Sin Kee fish soup in Marsiling and have felt that the fish soup tastes a little different the last time you visited, it could be because you didn't realise that the lady who used to own the stall has already moved to this coffeeshop in Aljunied, and is now at Jiali Seafood Soup!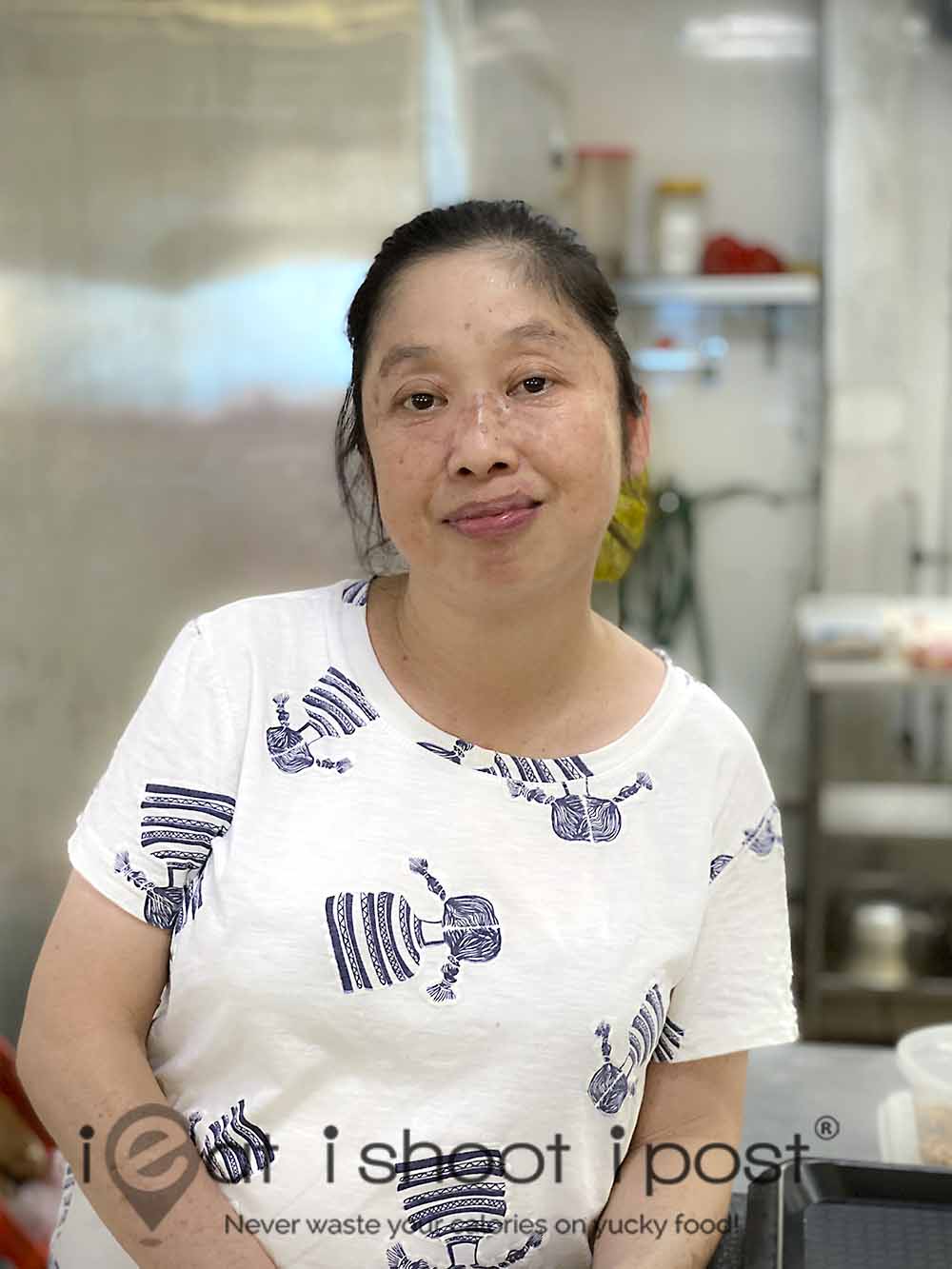 Why she would leave her very established business to relocate to a sleepy coffeeshop is a long story which we will not go into details here. But, suffice to say, her business now isn't as brisk as it was when she was still at Marsiling which is a crying shame because her seafood soup is very good!
Her style of fish soup is quite unique and is a style of fish soup made popular by Yan Ji fish soup in Woodlands.  You can find several stalls in the Northern part of Singapore serving this type of fish soup which is characterized by generous chunks of marinated minced pork which is furiously boiled in stock to give the soup its body and robustness.  Then other seafood like fish, scallops, prawns and crayfish are then added to further enhance its sweetness.  The resulting soup is a hearty and flavourful soup that really warms up the tummy and satisfies that umami craving! 4.25/5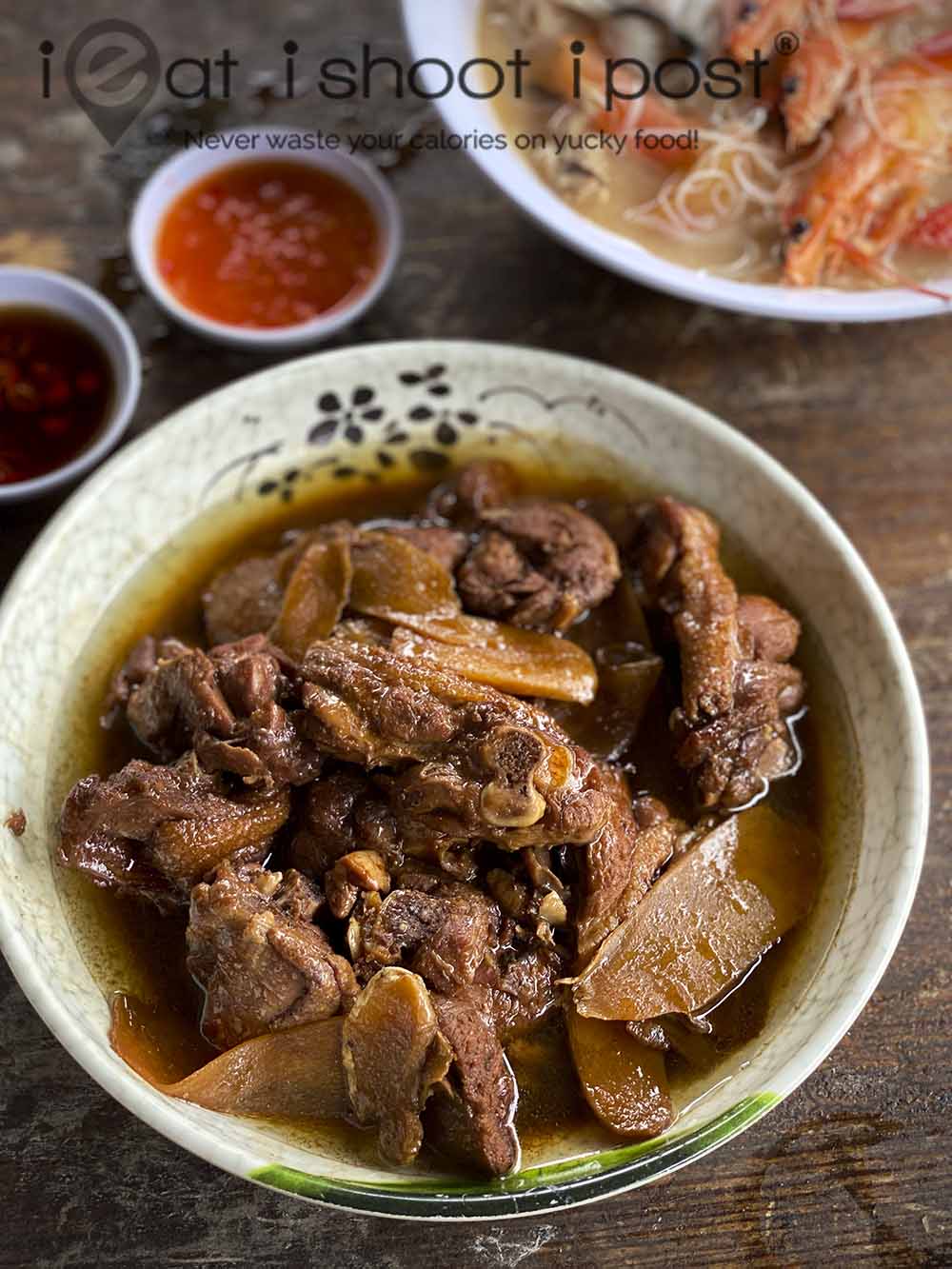 Aside from the fish soup she also serves ginger braised duck as a side dish.  This is unfortunately not available during the Covid 19 Circuit Breaker period, but it is a nice dish that goes very well with rice!  On Fri, Sat and Sundays, they also make yong tau foo which I haven't managed to try yet, but given the quality of the meat balls, I am sure they would be great!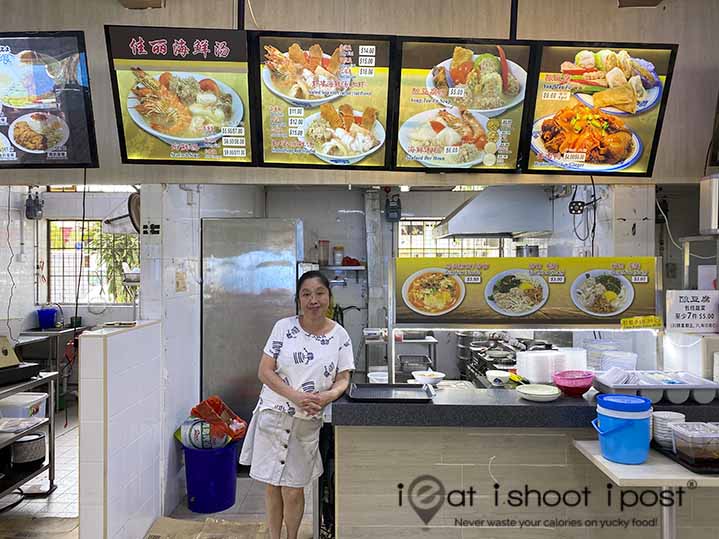 Conclusion
I used to have to travel all the way to Marsiling to enjoy this hearty bowl of fish soup.  Thankfully now it is nearer home!
Delivery available for Aljunied, Sims Ave, Geylang Rd, Circuit Rd, Ubi, Eunos and Haig Road areas.  Cost $3-$5. Call Ivy at 92250168 They are also on Grab and Food Panda.
NB:  Photos were taken before the circuit breaker period.  This is now only available for takeaway and delivery.