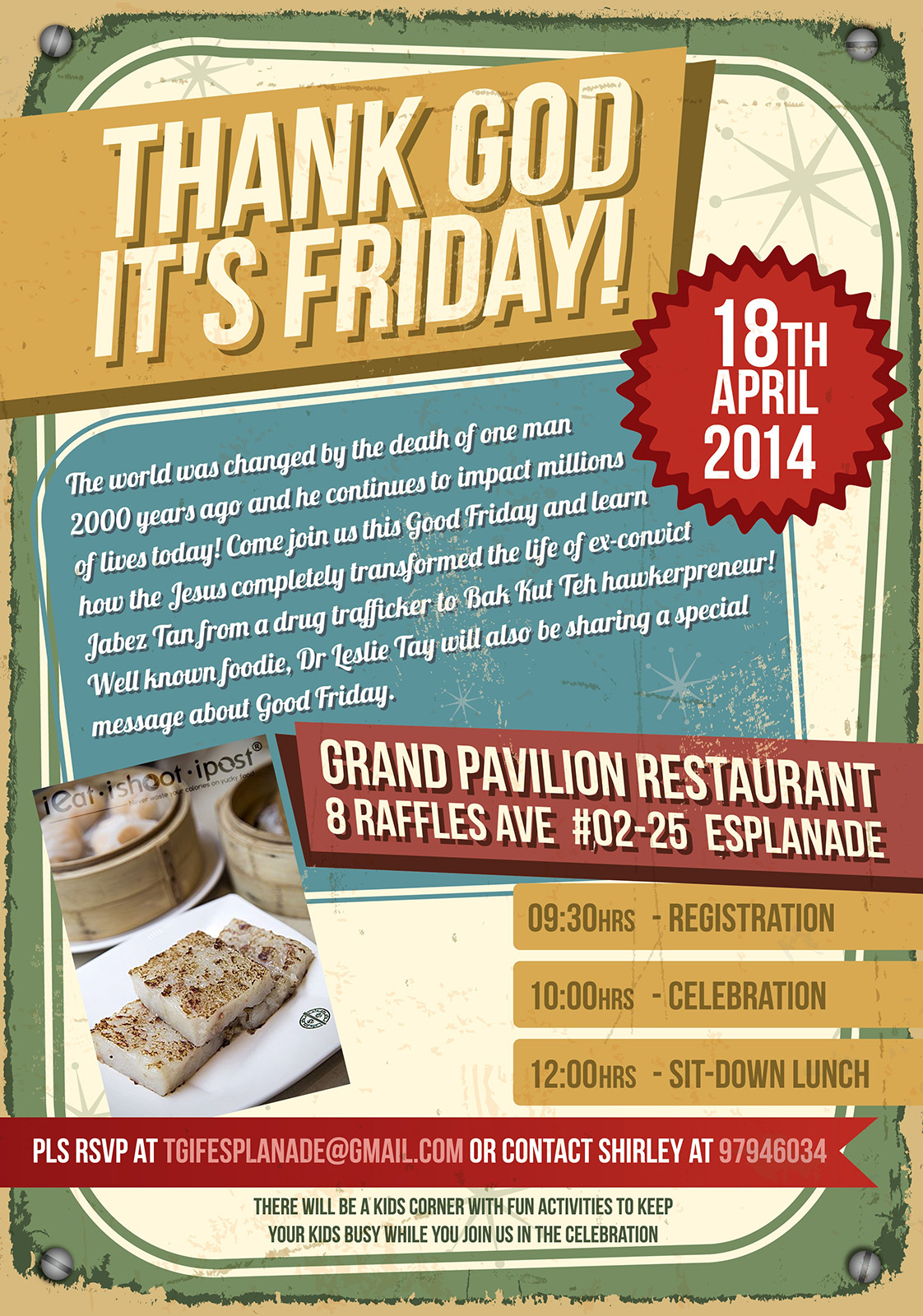 Wow, time flies! This is the sixth year we are running TGIF and it gets better and better every year! This year we managed to book the Grand Pavilion Restaurant which is a new Cantonese restaurant that took over the premises of My Humble House at the Esplanade and instead of the usual buffet lunch with paper plates, we are going to have a nice sit down lunch with proper chinaware!
There are quite a few christians in our ieatishootipost community and this is the one time of the year that we take the opportunity to share the Good News of Jesus with everyone. So this is an open invitation to anyone who is interested in finding out more about Jesus Christ and how He can be a powerful force of transformation in your life. We have invited Jabez Tan to share his life journey from being a gangster and drug trafficker to prisoner to successful hawkerpreneur and I will also be sharing a message about Good Friday.Feel free to bring the whole family along as we will also have a parallel program for the kids!
Jesus said:
"The Spirit of the Lord is on me, because he has anointed me to proclaim good news to the poor. He has sent me to proclaim freedom for the prisoners and recovery of sight for the blind, to set the oppressed free," Luke 4:18
This Easter, you too can experience the freedom that Jesus promised!
To register, please write to [email protected] or contact Shirley at 97946034.
See you there!