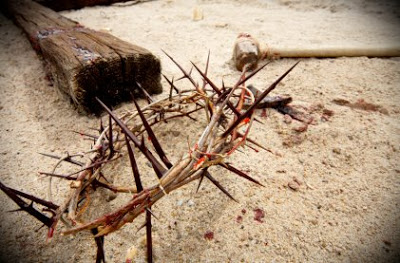 Each year our makan kakis organize a gathering on Good Friday to remember the death of Jesus. Many of the kakis who help me organize the various makan sessions throughout the year happen to be Christians and every Good Friday, we organize a special gathering where we can share the joy of our faith.
Everyone loves to celebrate birthdays. It seems that Christians are the only people who are so morbid as to keep commemorating someone's deathday. Every Sunday, all around the world, Churches perform communion rites — the eating of bread and wine to remember Jesus's death. Every time you see someone wearing a crucifix or a cross, its commemorating Jesus' death. In fact, the very symbol of Christianity, the cross, is a reminder of how Jesus' died.
So if you have ever wondered about why we celebrate Good Friday, then can I personally invite you to join us for this special makan session? It's an informal gathering at Chinese Swimming Club and we'll be catering some food and I will be sharing my thoughts on the significance of Good Friday.
Here are the details:
Venue: Chinese Swimming Club, 21 Amber Road, Level 3, Multipurpose Hall
Time: 9.30am – 1pm (including Buffet lunch)
To register, please write to Shirley, [email protected] or call her at 97946034