Soon Heng Silver Stream Rojak: Two bucks and they still include cuttlefish!
Posted on: July 25, 2007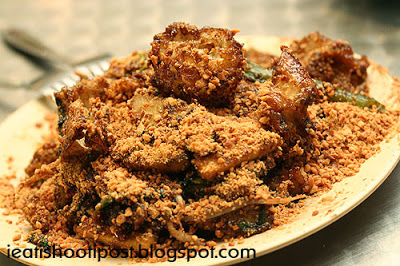 I find rojak to be the most difficult hawker food to take pictures of. It's well……it's rojak. It isn't colourful and very messy and I always find it difficult to take an appetizing picture. If you look at my
rojak
photos, I think you would agree that they are pretty hum drum.
Anyway this rojak was recommended by many readers from the
last rojak post
disputing my claim that Lau Hong Ser was the pre-eminent rojak in Singapore. Ok, so I had to taste it for myself.
I was a bit apprehensive when I found out that they toast their You Char Kway in an ovenette and use commercially procured ground peanuts. How can they compete against my other rojak entries most of whom toast their YCK over charcoal and grind their own peanuts? Can this rojak be even on par with the others, let alone be superior?
Well, I did find that it was a very nice plate of rojak. The balance between sweet and sour was perfect and the Hae Gor (Prawn Paste) was very good. But I found the peanuts a little dry though they were generous with it. It just did not meet up to the standard of peanuts which are fried and ground daily by the hawkers themselves. For $2, this was a generous plate of rojak which included cuttlefish as well.
4.25/5
Conclusion
Very good rojak and very good value for money. The peanuts are the major stumbling block preventing it from being the undisputed rojak champion.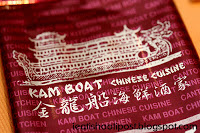 Soon Heng Silver Stream Rojak
Address:
480 Toa Payoh Central, HDB Hub B1-23, Singapore
Opening hours:
11:00AM to 8:00PM