With iwatch_ueat and holydrummer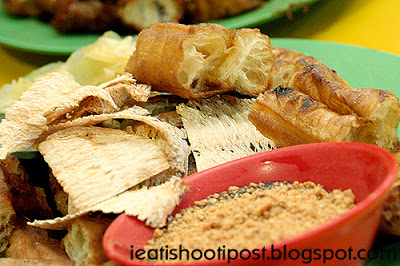 PASSION….. One word that separates the good from the great. Passion is what makes this man fry and grind his own peanuts whiles other get theirs from a factory. It makes him insist on using only the best Heh Gor from Penang and making his own chilli. It causes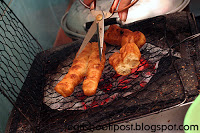 him to continue toasting his You Char Kway over a small charcoal fire even though there is a queue an hour long waiting to eat his fare. It causes him to continue to treat each plate of Rojak as if it were his last. Oh yes, I love passion people. Now people with passion can sometimes be perceived to be eccentric. The difference between someone who is eccentric and someone who is a downright obnoxious fusspot is that we admire what the eccentric one does. So when this stallowner insists on opening his stall from 4.38pm to 1.38am, we forgive him because he is a genius. It takes a real "Hou Lian Teochew Ah Hia" (Proud Teochew Man – and I mean it in a good sense) to be able to pull off a stunt like this and still have people calling up an hour ahead to place their orders.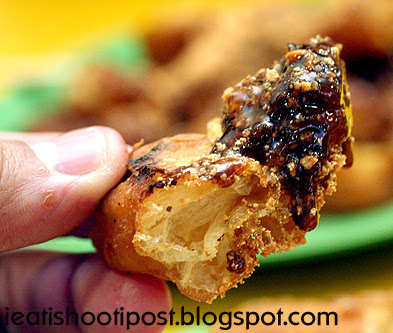 So much for philosophising. Let's get down to the rojak. Lau Hong Ser likes to serve his rojak freshly toasted with the thick, fragrant, chockful of peanuts sauce by the side. The sauce was as good as a Rojak Sauce can be. The You Tiao and Tau Pock were well toasted and crispy. What else can one ask for in a plate of rojak except for a shorter waiting time? 4.75.5
Conclusion
Who am I to argue with an hour long wait?