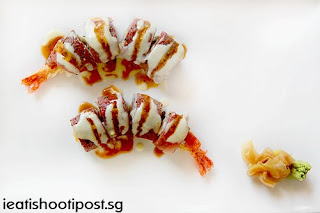 Sorry, this makan session is fully booked!
Notice is hereby given that registration for the Zento Makan session is opened!
Here are the details:
Venue: Zento Contemporary Japanese
Blk 18B Dempsey Hill
Date: 15 Aug 2009 (Sat)
Time: 1.30pm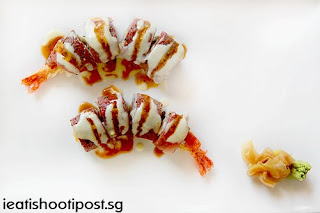 Price: $40

Menu:
1. Tuna Pizza
2. Salmon Cream Cheese Roll
3. Fried Calamari
4. Volcano Roll
5. Rock Shrimp Tempura
6. Crunchy Spicy Tuna HandRoll
7. Kanpachi Carpacio
8. Salmon Nigiri, with Roasted Tomato
9. Wagyu Beef Roll
10. Green Tea Ice Cream with Azuki
To register please write to: makansession@gmail.com
Subject: Zento Makan Session
First Line: Name, nickname, hp no, no. of pax

Please note:

In our last makan session at Cafe de Hong Kong, there were some people who did not show up at the last minute. When we organize these sessions, we actually have to confirm the numbers with the restaurant owners and the meals have to be prepared in advance. In order to address this problem, the organizing committee has decided that every person who has booked his seat must pay for it even if he does not turn up. So please be responsible when you book your seats and if you don't turn up, do get someone else to take your place. We depend on everyone to be "Jee Dong" ok?
Last day for cancellation 10 Aug 2009 11.59pm.
All participants will be notified by email.
Read the review here