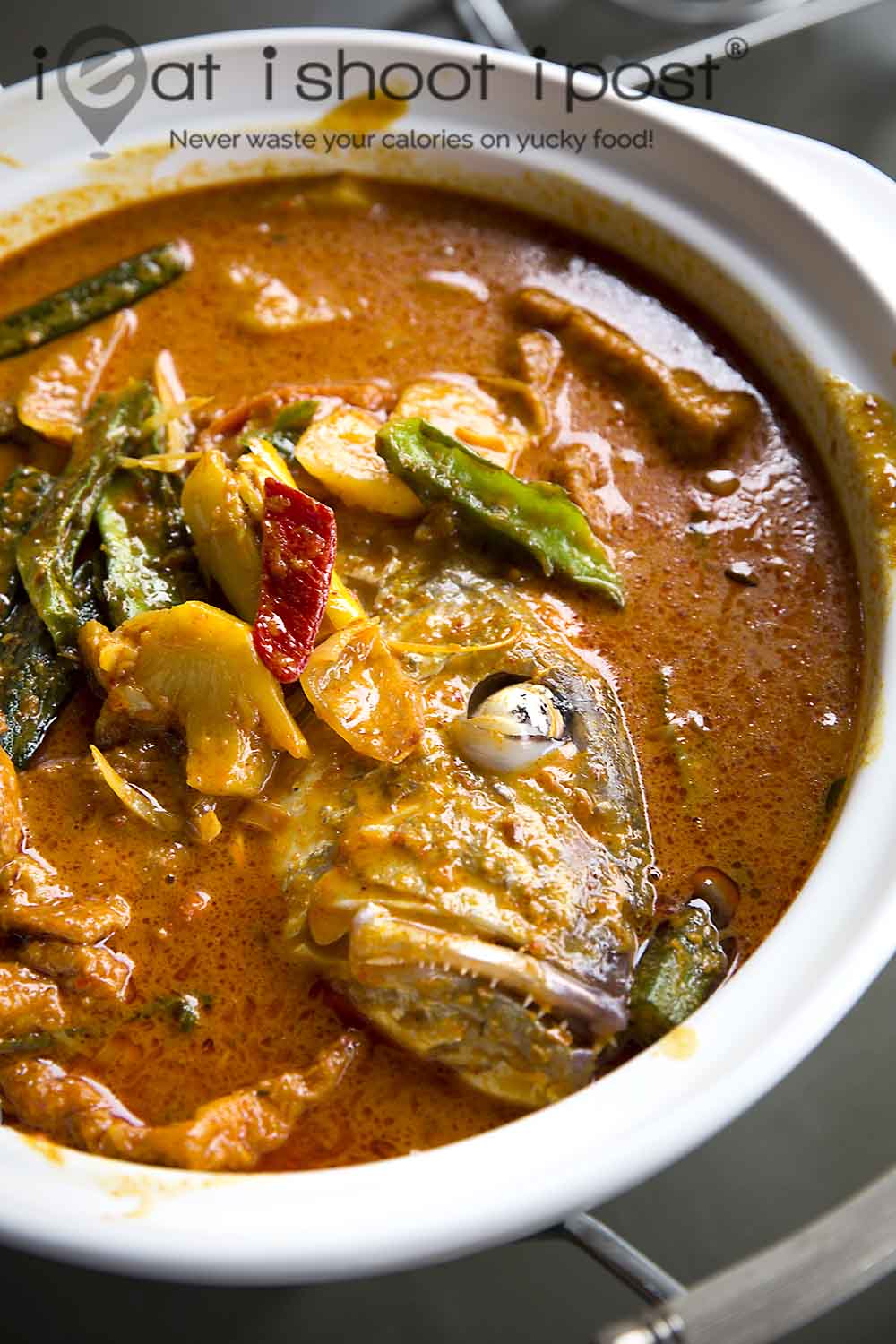 It's been a while since my last blog post on curry fish head.  This Singaporean dish has become so ubiquitous that it can be found at most neighbourhood zi char stalls.  There are, however, a few restaurants that actually specialize in the dish.
In case you are not familiar with the origins of Fish Head Curry, please have a read of my blog post which I wrote back in 2011 in response to the Malaysians staking their claim on the dish.  This dish has its origins at the base of Mt Sophia with a man named Gomez who returned to Kerala after he retired and brought his creation back home with him. It is a fascinating food origin story which we should all be proud of.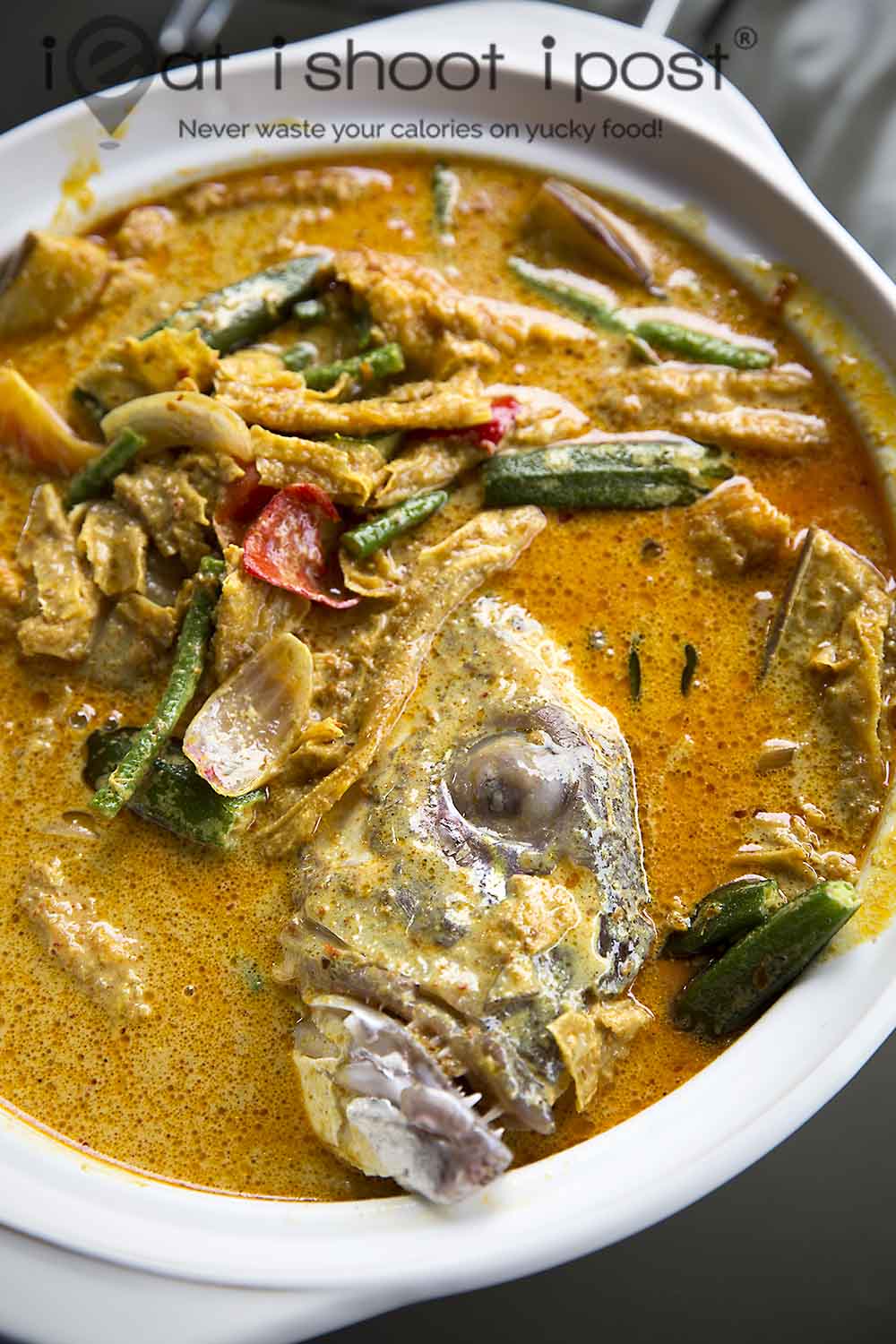 The Chinese version of the dish can be attributed to  Soon Heng Curry Fish Head, which, unfortunately, closed for good after six decades in the business not long after my story was posted.   My last post on a specialty Fish Head Curry restaurant was Ocean Fish Head Curry.  I have been enjoying Fish Head Curry since then but they have all been supporting casts in the zi char menu rather than being the main star.
I have driven past Yu Cun Fish Head Curry countless of times on the way home but it has never occurred to me that I should  have a meal there.  The shop's fascade is inescapable.  There is no way you can miss it if you travel along Upper Paya Lebar road. In fact, I think it must have been because of the garish fascade that I tended to eschew it, assuming it to be another one of those "all show and no substance" type restaurant. I only realised how good the food was when I was there to present the the SPH Food Masters award last year!
With so many places offering Fish Head Curry, how can one tell if the restaurant is serious about its dish?  Well, the most obvious clue is the type of fish they use. Most zi chars nowadays use the crimson snapper aka "Ang Goi" which is farmed extensively and thus easily available. The more serious Fish Head Curry restaurants like Yu Cun use wild caught gold banded jobfish aka "Ang Goli".  Some restaurants like Zai Shun and Ocean Fish Head even have "Ang Sai" (Emperor Red Snapper) if you are lucky.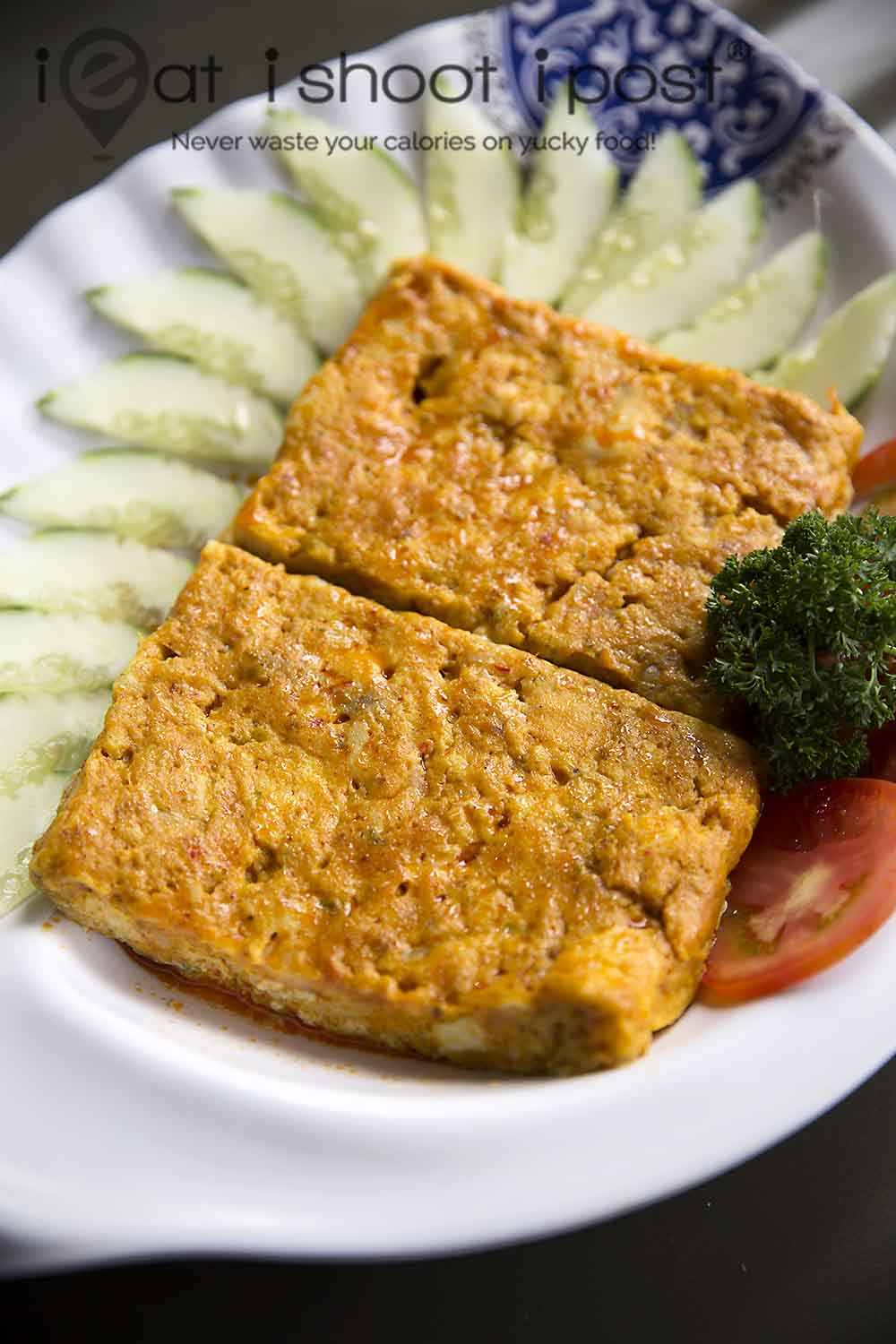 Yu Cun serves both Nonya (Assam) Fish Head as well as Fish Head curry and both are very good.  The flavours are well balanced and they offer three levels of spiciness.  I am not a fan of fiery hot chilli and I found the normal is just nice for me. If I had to choose between the two, I would go for the Nonya (Assam) Fish Head just because it will be a good contrast to the other dishes like the seafood otak and the seafood hotpot.  The fish is very fresh and the curry has that mooreish quality that will make you eat more rice.  4.5/5
The kakis were also very impressed with the seafood otak.  As you can see from the photo, the texture is a little different from the usual "Muar" otak where the surface is smooth.  The otah looks more craggy because of the coarsely chopped seafood hidden within.  4.25/5.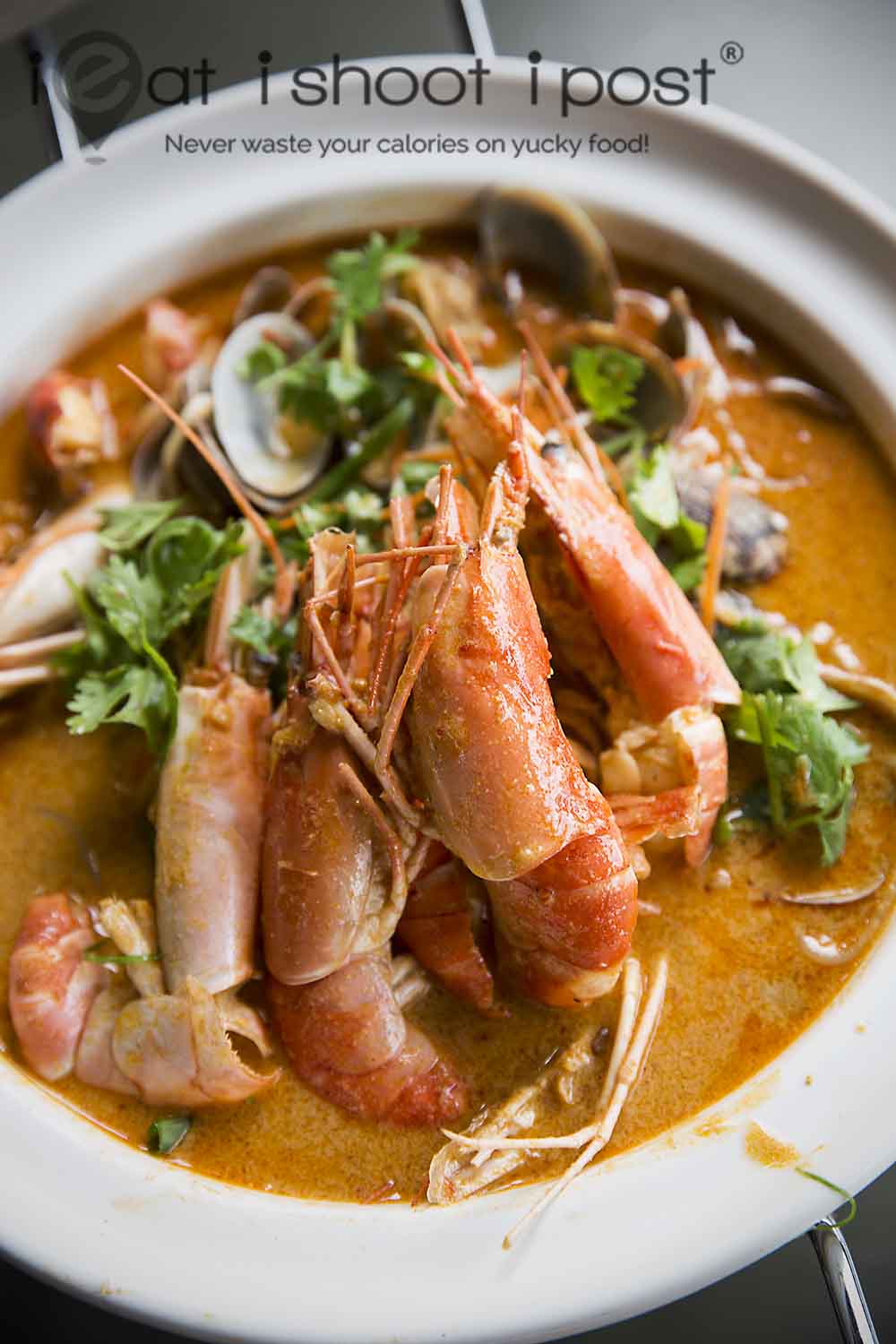 If you love the prawny umami flavour of laksa, then you will like the Thai style seafood hotpot.  They rempah base is different from the curry fish head and the gravy is packed with crustacean and clam flavour.  Definitely worth a try for something a little different.  4.25/5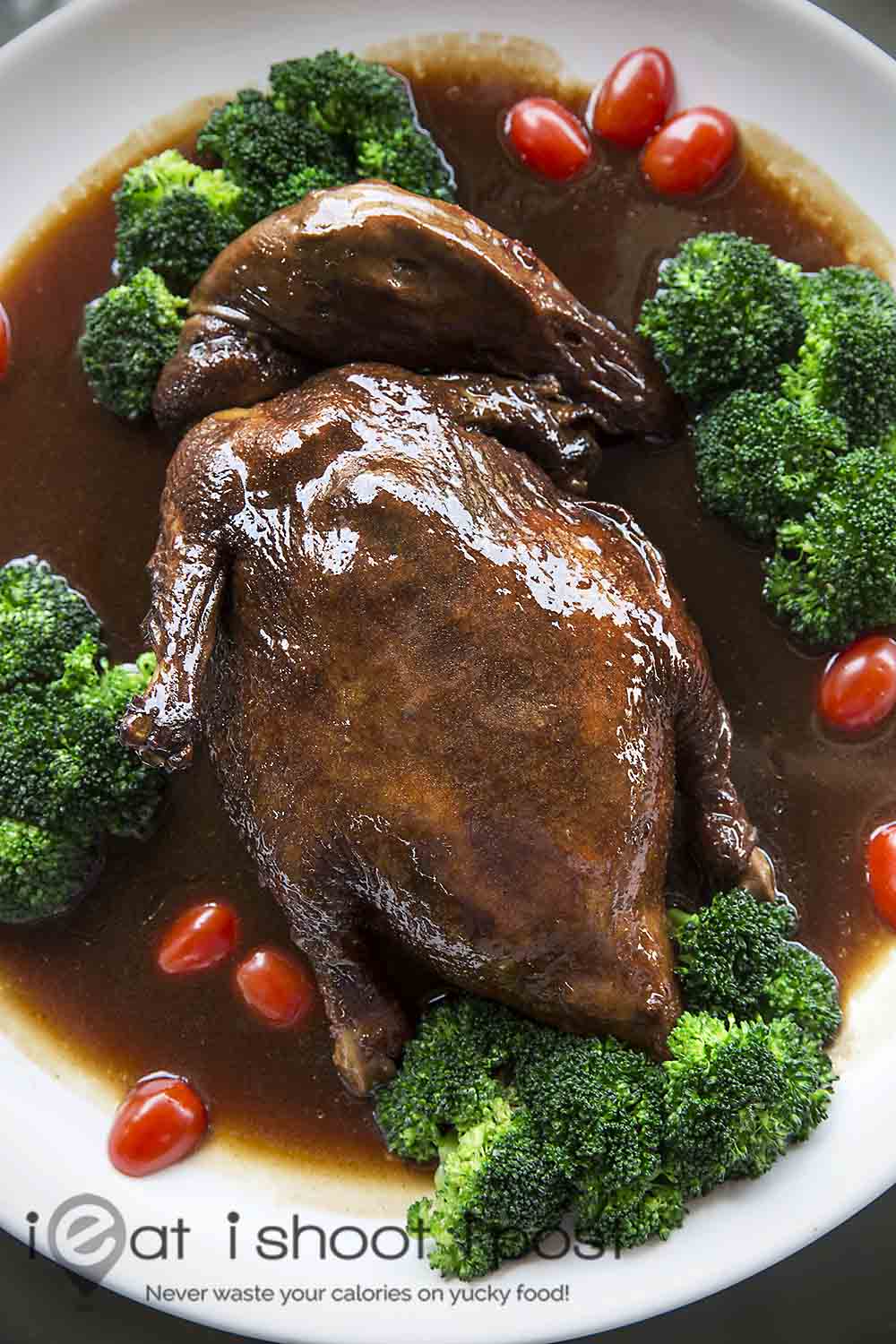 We had our meal during the Chinese New Year period and so we got to try the eight treasure duck which most of our kakis liked. It's like eating a very big bak chang that has been stuffed into a duck which has been braised till  it is fork tender.  If you wish to order this dish for mum's birthday, then you have to give them 3 days advanced notice.  4.25/5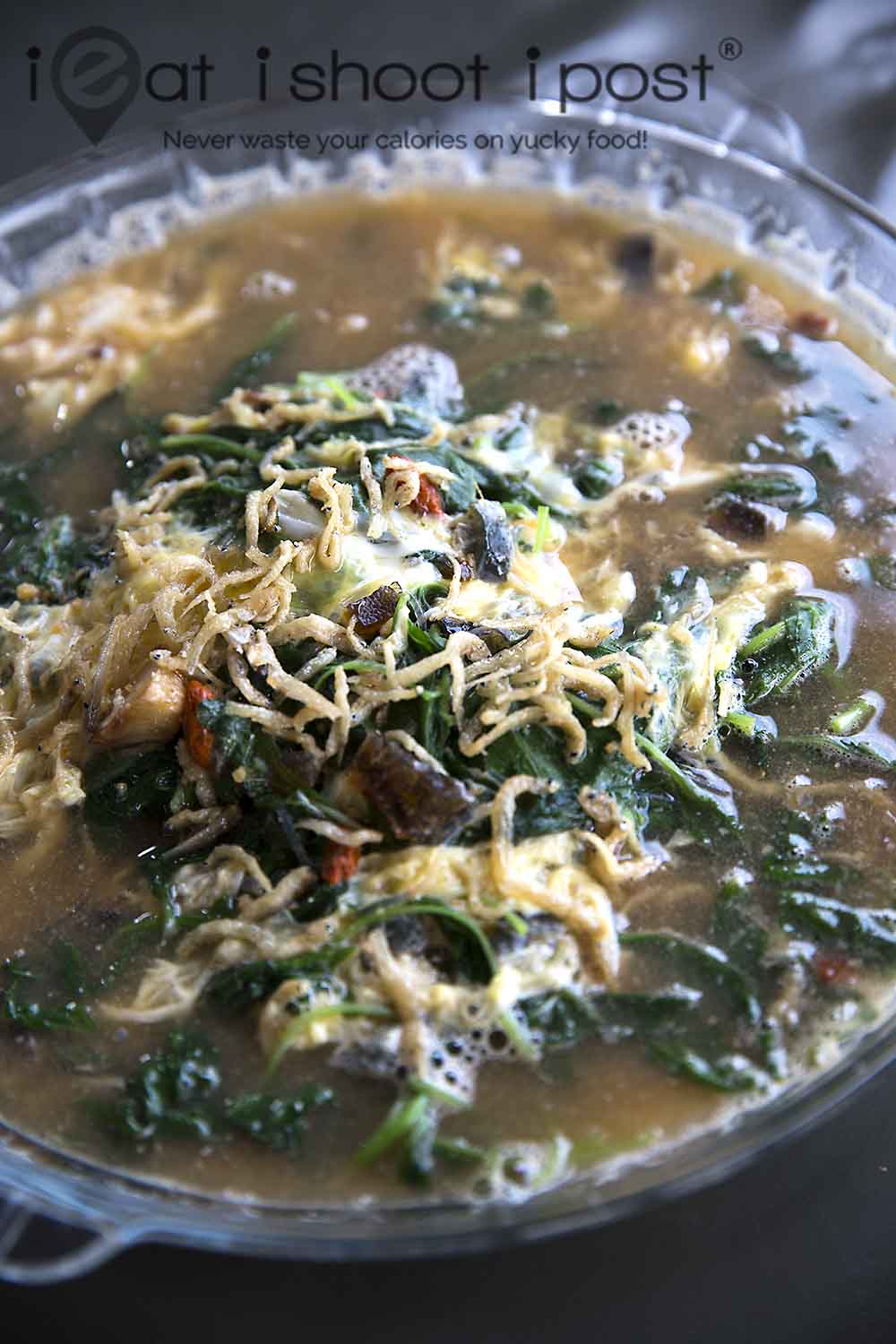 Most of the other dishes are very competent like the spinach in superior stock.  It isn't something you'd travel all the way there to eat, (then again who would travel for spinach?) but it's a good dish to ease your conscience for a balanced diet. 4/5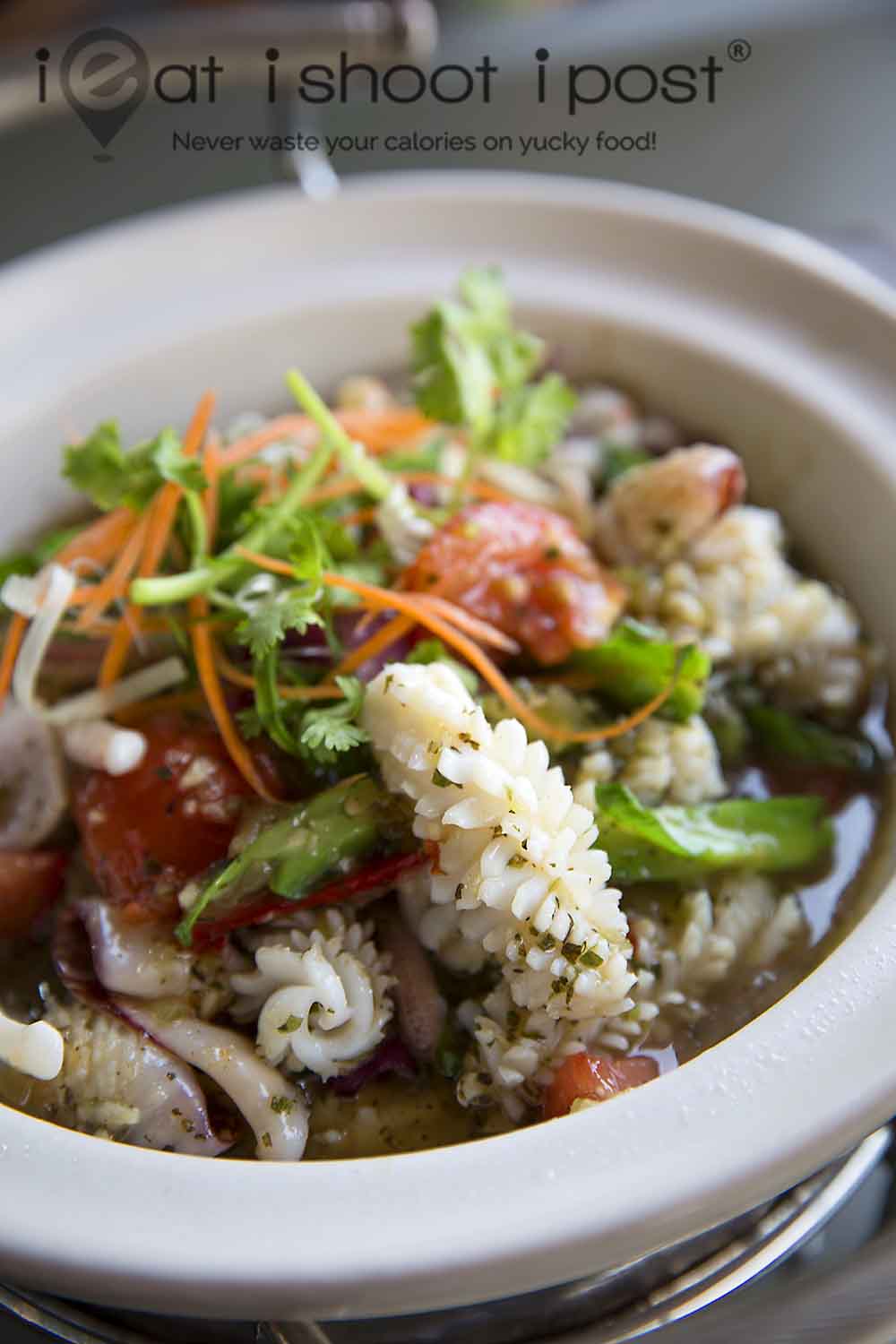 I wasn't bowled over by the local flavour squid.  The tangy, citrissy sauce didn't feel at all "local" to me.  The squid was fresh enough and meticulously sliced.  There were some kakis who liked it, but its not something I'd order again. 3.75/5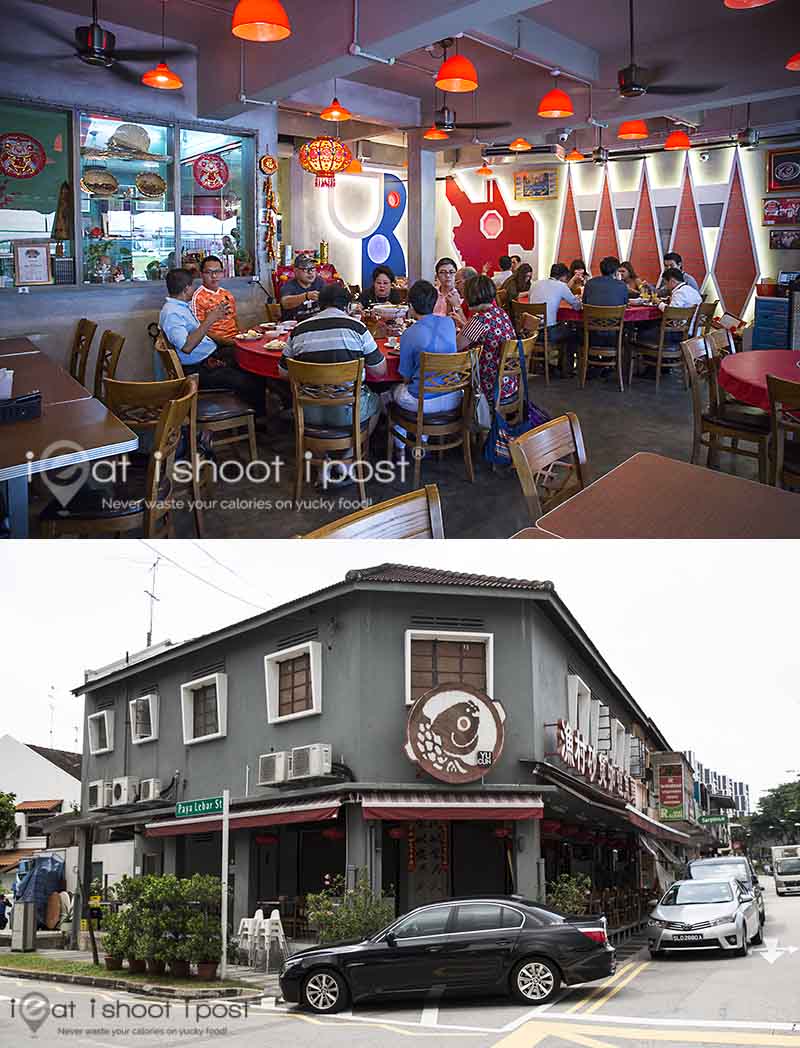 Conclusion
Good place to visit if you are looking for a good Chinese style Fish Head Curry since there aren't many specialty Chinese Fish Head Curry restaurants around.  The interior of the family run restaurant is quite unique, with vestiges of Singapore's past which should induce a sense of nostalgia for the Pioneer Generation, Merdeka Generation, Baby Boomers and Gen Xers like myself.