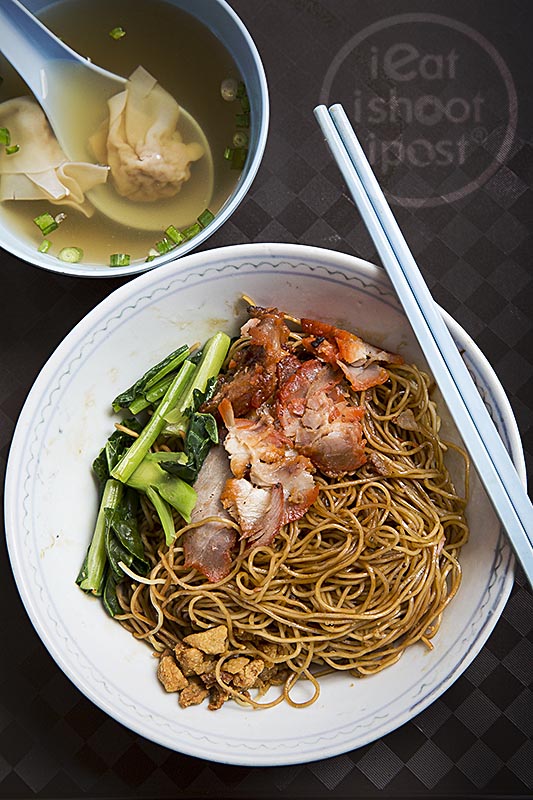 Our Singaporean hawkers seem to be more sedate than their Malaysian counterparts. Every time you see a video clip of a hawker doing some outrageous stunt, it is more likely to be in Malaysia rather than Singapore. Just take a look at this Teh Tarik and this Roti Prata man! Maybe it reflects on the nature of our society where everything is so strictly regulated that our hawkers feel that they can't let down their hair (literally), relax and have fun in what they do?
Here is another video about a man in Johor Bahru who loves to toss his noodles into the air:

Yap Kee "Flying Noodles"
Looks like the hawker is really enjoying himself! I wonder why no one does this in Singapore? (Probably afraid that the authorities would clamp down on them!)
I am sure that a few of you may be planning a trip to Johor to eat at this shop after watching the video. I am also sure that there will be some who would not because of the fear that the noodles might trap some flying insects along its trajectory or catch a lizard on the ceiling should he toss it just a little too high. Whatever the case may be, you would be glad to know that the stall actually has a branch in Singapore which is run by the hawker's brother. Unfortunately, (or fortunately) he doesn't toss the noodles in the air here as his brother does in Johor. However, I am assured that the wanton mee tastes pretty much the same here even without the extra aeration.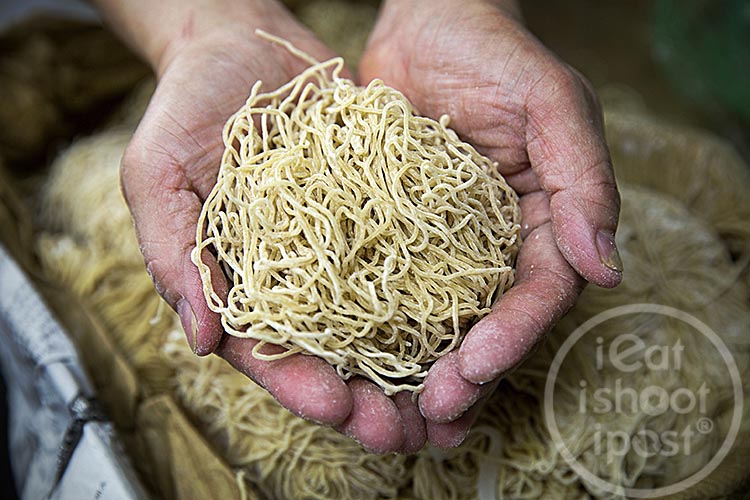 I like to break down a bowl of wanton mee into three components. The noodles and sauce, wanton and soup and charsiew. (The veggies I only eat because it is healthy so I don't really care) The strength of this stall clearly lies in its noodles. The egg noodles here are specially sourced from a boutique noodle maker in Johor (same supplier as Yap Kee in JB) and are made using only eggs and wheat flour without the addition of water or kansui (lye water). This gives the noodles a wonderful aroma and an excellent toothy texture without the off-smell of kansui. The black version may look more alluring but to appreciate the noodles at its best, you should order the white version which is served with a dash of oil and flavoured light soy sauce. When it arrives, do make sure you take a nice long whiff of the noodles before tucking in. Like freshly baked bread, the smell of freshly cooked egg noodles is one of the best things life in the mornings!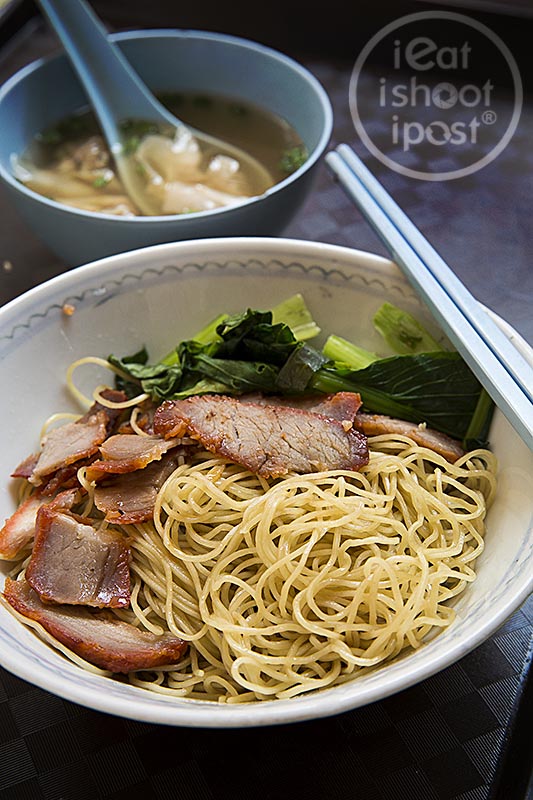 Their charsiew is outsourced from a reputable supplier and they make it a point to order the ones which are made with 五花肉 (pork shoulder) instead of lean pork. That makes it a little more juicy although some pieces can still be a little dry because they have been pre-sliced. The soup is very good but the wantons are unremarkable. This is a good bowl of wanton mee for those who go for quality noodles. 4.25/5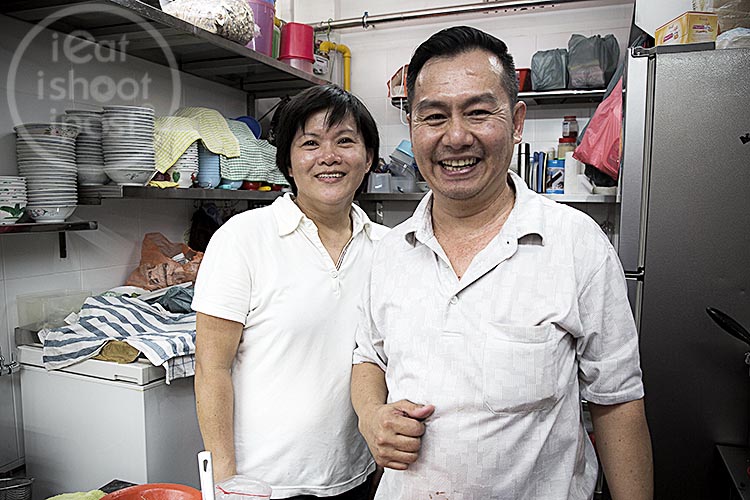 Conclusion
I am still trying to find that Wanton Mee stall that can get all three components right. But if you are looking for eggy noodles which can be eaten on its own, then this stall would definitely satisfy that craving.
Postscript
Those looking for more info on the stall in JB can check out Johor Kaki's review.