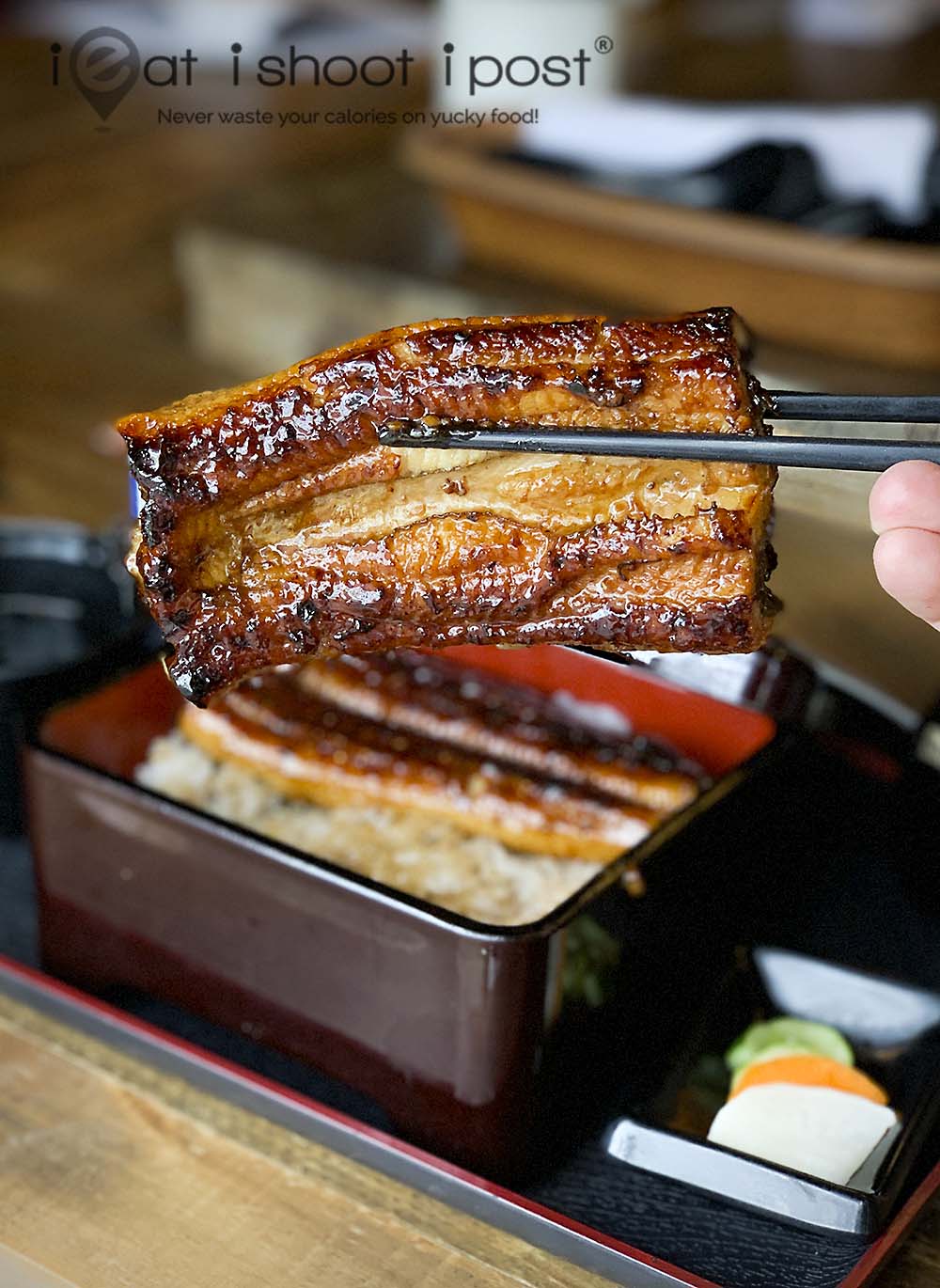 Unagi has been very popular in the last few years ever since Man Man introduced their hitsumabushi at Keong Siak Road.   With queues resembling the eels themselves, other live unagi restaurants like Uya and Unagiya Ichinoshi quickly emerged to cash in on the action.  As this segment of the food scene matures, new players need to find other compelling reasons to lure unagi lovers into their eateries.  For Singaporeans one surefire way to get our attention is price.
When I heard that a hitsumabushi set at Una Una was going for just $9.80, my first reaction was "Aiyah how good can it be?" I have had plenty of bad unagi before from Japanese restaurants which offer cheap, unagi as part of their menu. So much so, that I had given up ordering unagi from anywhere other than a live unagi restaurant.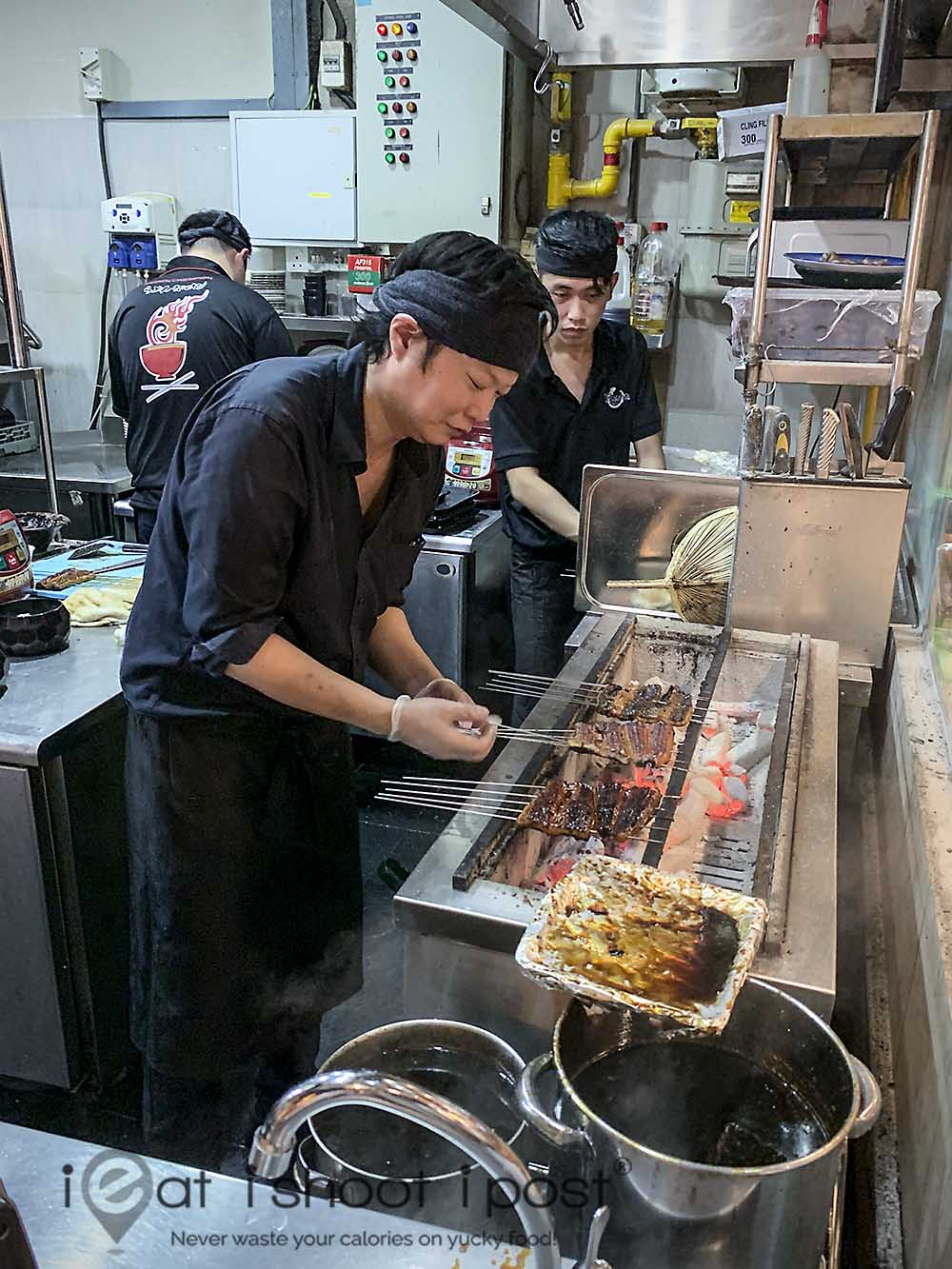 The reason this place caught my attention was because they actually specialize in unagi.  The reason it is cheaper is because they use frozen instead of live eels.  Preperation wise,  it is still very much the same.  The eel fillets are grilled, then baste in a sauce and then, depending on the style of unagi you've ordered they might be steamed before a final grilling.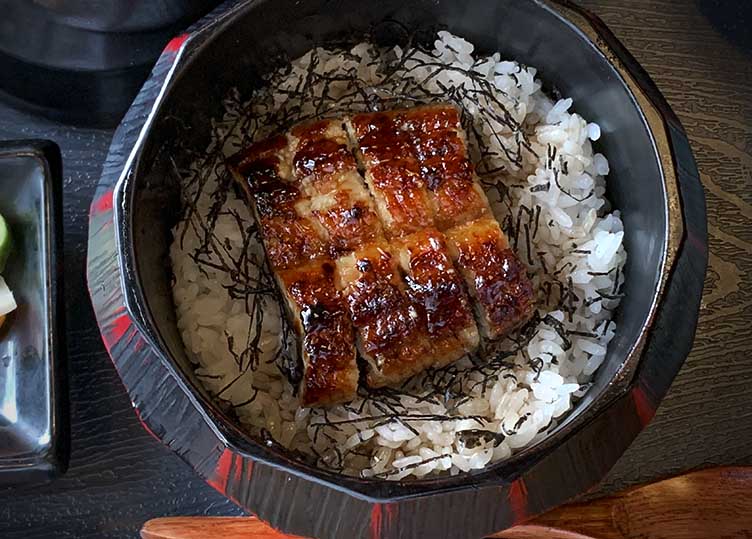 The $9.80 portion is good for kids or very small eaters. You get half a portion of eel. The regular is $14.80 and the double is $19.80. The amt of eel you get for the double portion is substantial. A bit more than Man Man's large hitsumabushi set which goes for $32.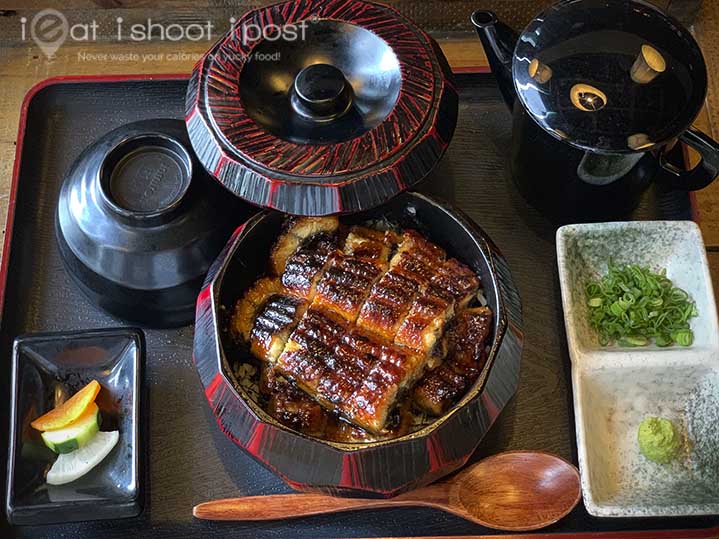 The eel turned out to be surprisingly good! It doesn't have that fishy odor and was quite plump. I think if you ate it hitsumabushi style with wasabi and sauce, it is actually quite hard to tell the difference between live and frozen.
They use good quality Hokkaido rice which has a good texture is very good. The sauce does lack a depth of flavour, being mainly sweet, and the eel could be more smokey. 4.25/5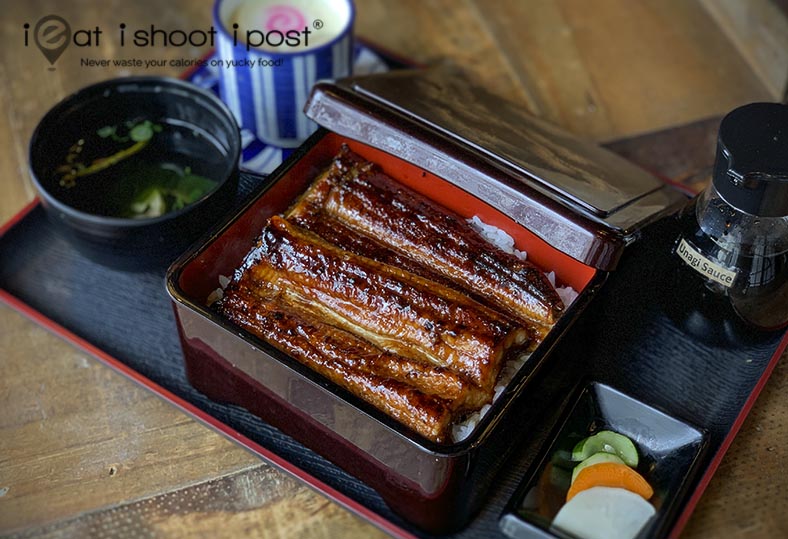 They have two versions. The unajyu is more tender and the skin is soft while the hitsumabushi is grilled till the skin is crisp. Unajyu is more expensive as it take more time and effort.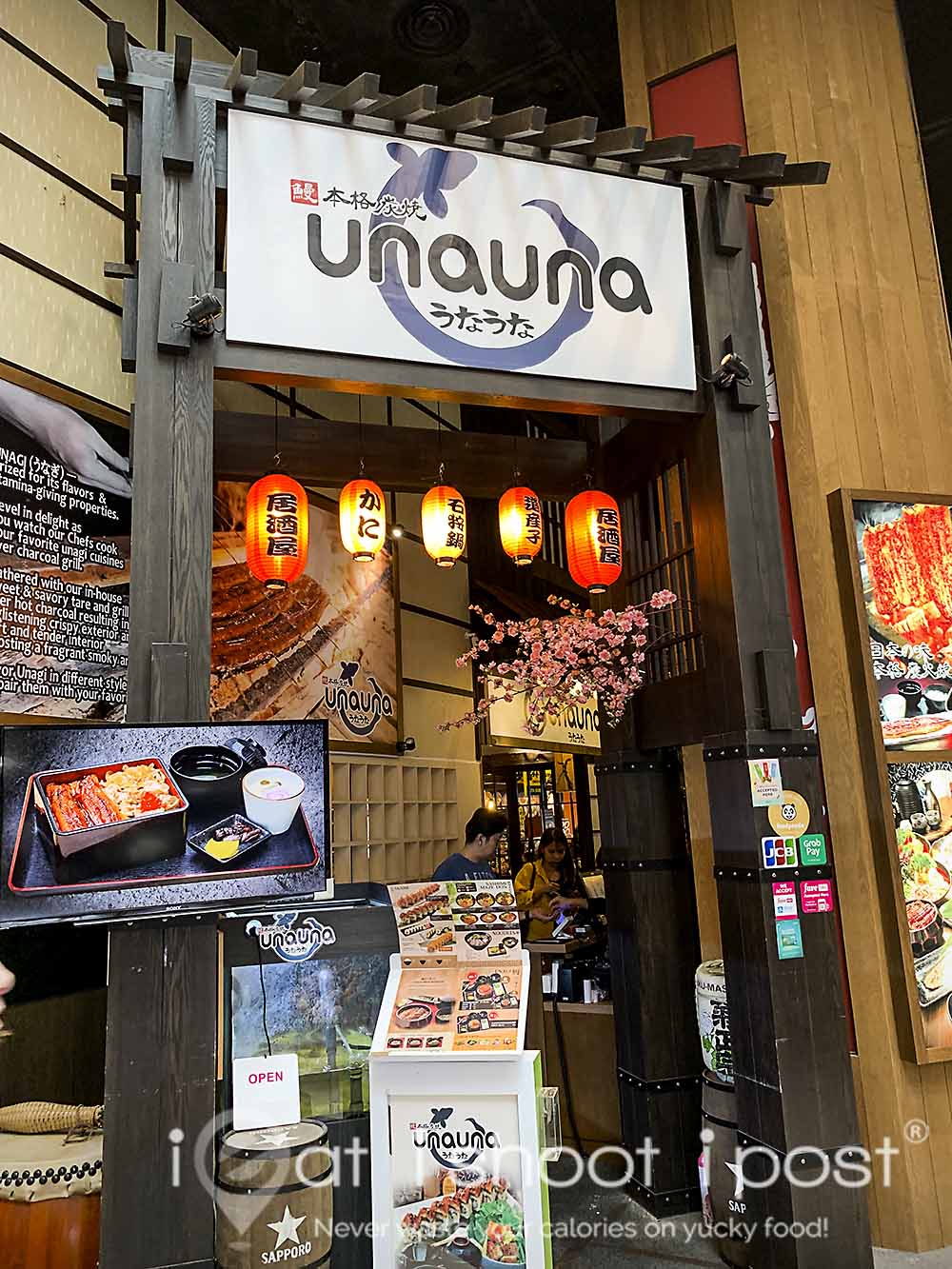 Conclusion
I wouldn't mind eating here again. If you pay less then half the price ($26.80 vs $14.80 for a regular portion), but get 80-90% of the satisfaction compared to a place that serves live eels, why not?