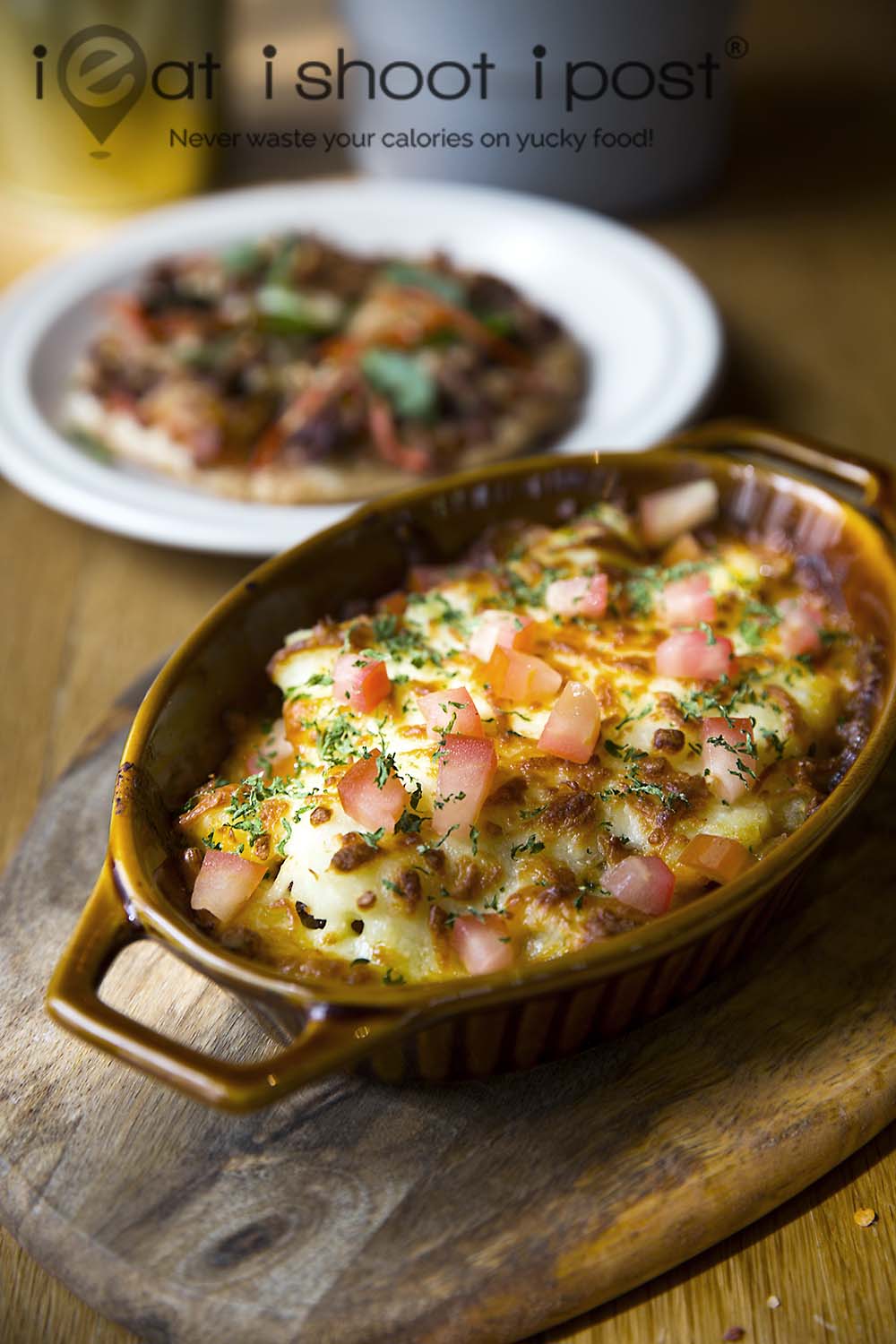 I have always enjoyed Izakaya style dining.  After a long day at work, it's nice to unwind with a drink and some tasty side dishes.   Everytime I eat at a Izakaya, I wonder why we can't have a Singapore version where we can order small dishes with local flavours.  It would be a great place to bring overseas guests, don't you think?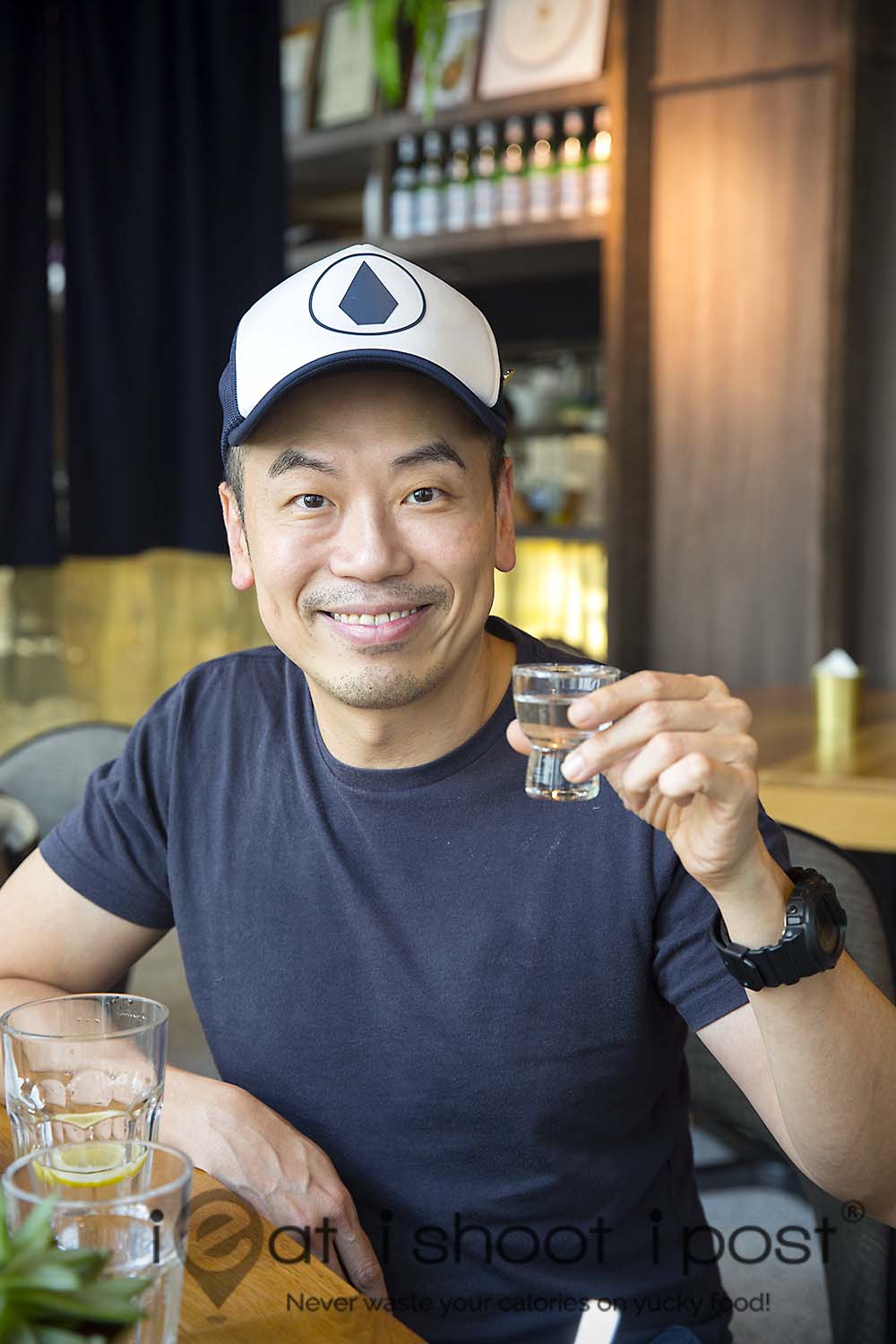 Well, my friend Chef Willin Low has done just that.
Since closing Wild Rocket 2 years ago, Willin has been travelling the world and one of the projects that he has been involved in a casual mod sin noodle bar selling laksa crab udon and bah jut teh in Niseko  called "Roketto", which, as you might have guessed, is the Japanese way of pronouncing "Rocket".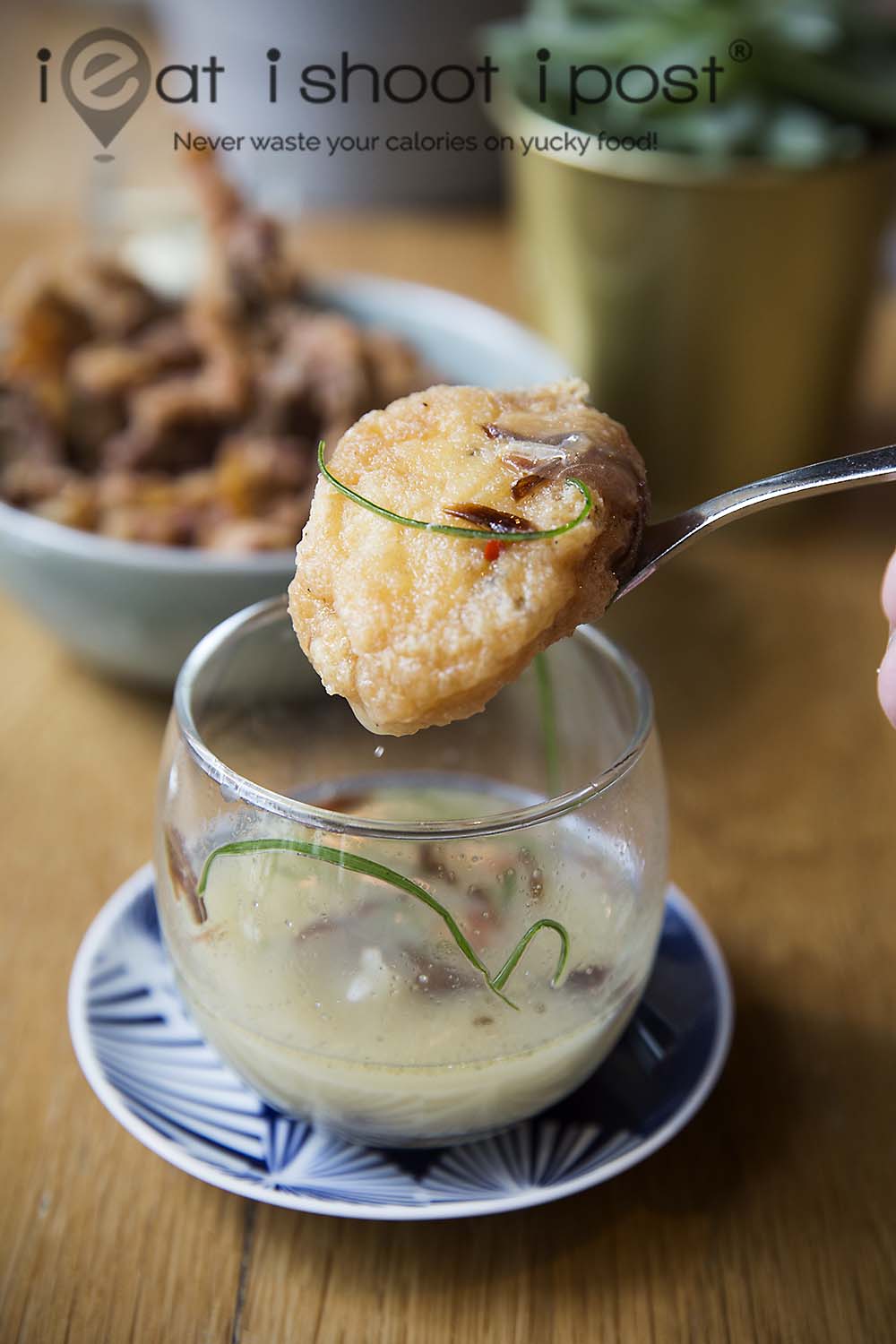 Now he is introducing a new Izakaya menu at Relish (Frasers Tower) for dinner (They still serve the Relish menu for lunch) in which he has resurrected some old favourites at Wild Rocket as well as introduce some new items.  The big difference is that now the dishes are served in a more laid back setting and since it isn't "fine dining" anymore, he has more flexibility to serve a wider range of dishes.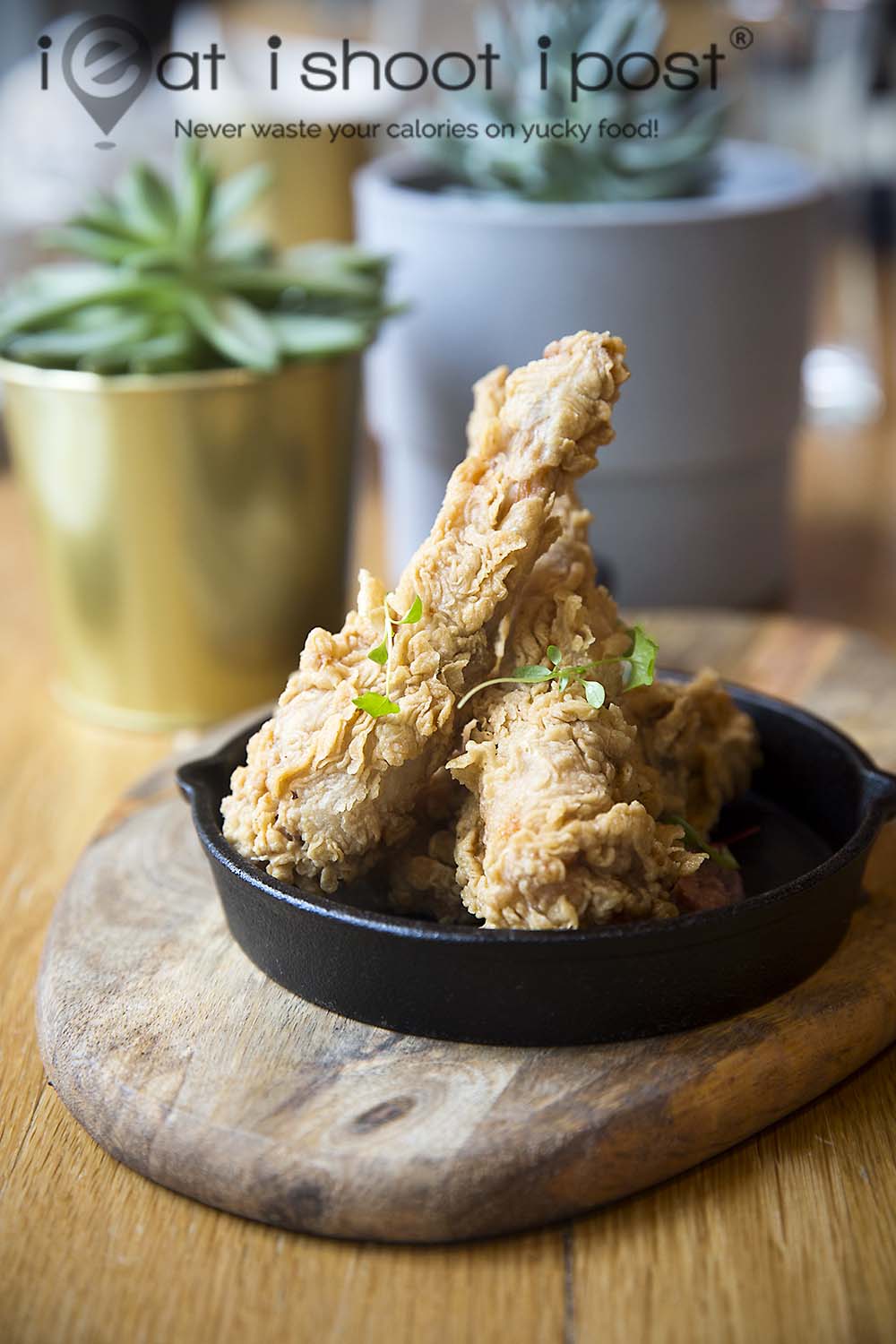 Chef Willin's food has always been very creative and more importantly, very tasty.  One of the dishes that I couldn't stop eating was the curry chicken shepherd's pie.  It is a simple dish of curry chicken topped with mashed potatoes and grilled cheese but there was something very addictive about the Sarawak curry chicken that makes you need to keep picking at it until you have cleaned the plate!  4.5/5
Another unique dish is the har cheong frog legs which is the upmarket version of har cheong gai.  He uses live frogs which are marinated in har cheong (fermented prawn paste) and deep fried.  He tells me that it is essential that the frogs are live killed so that the meat is sweet and still very juicy after frying.  It was a little light on the har cheong flavour, but otherwise, it is the perfect dish to pair with ice cold beer or sake.  4.25/5
Speaking of sake, Willin has a nice selection of sake which is specially procured from boutique sake breweries in Japan.  Ever since he opened Roketto in Niseko, he has been really getting into sake.  So,  if you are a sake lover, you might want to check out his collection!
Another dish which was really tasty was the krapow prata pizza  which is chicken fried with basil leaves on top of a  disc of really crispy prata.  It's really very tasty and my only complaint is that the portion is a tad small for $15! 4.5/5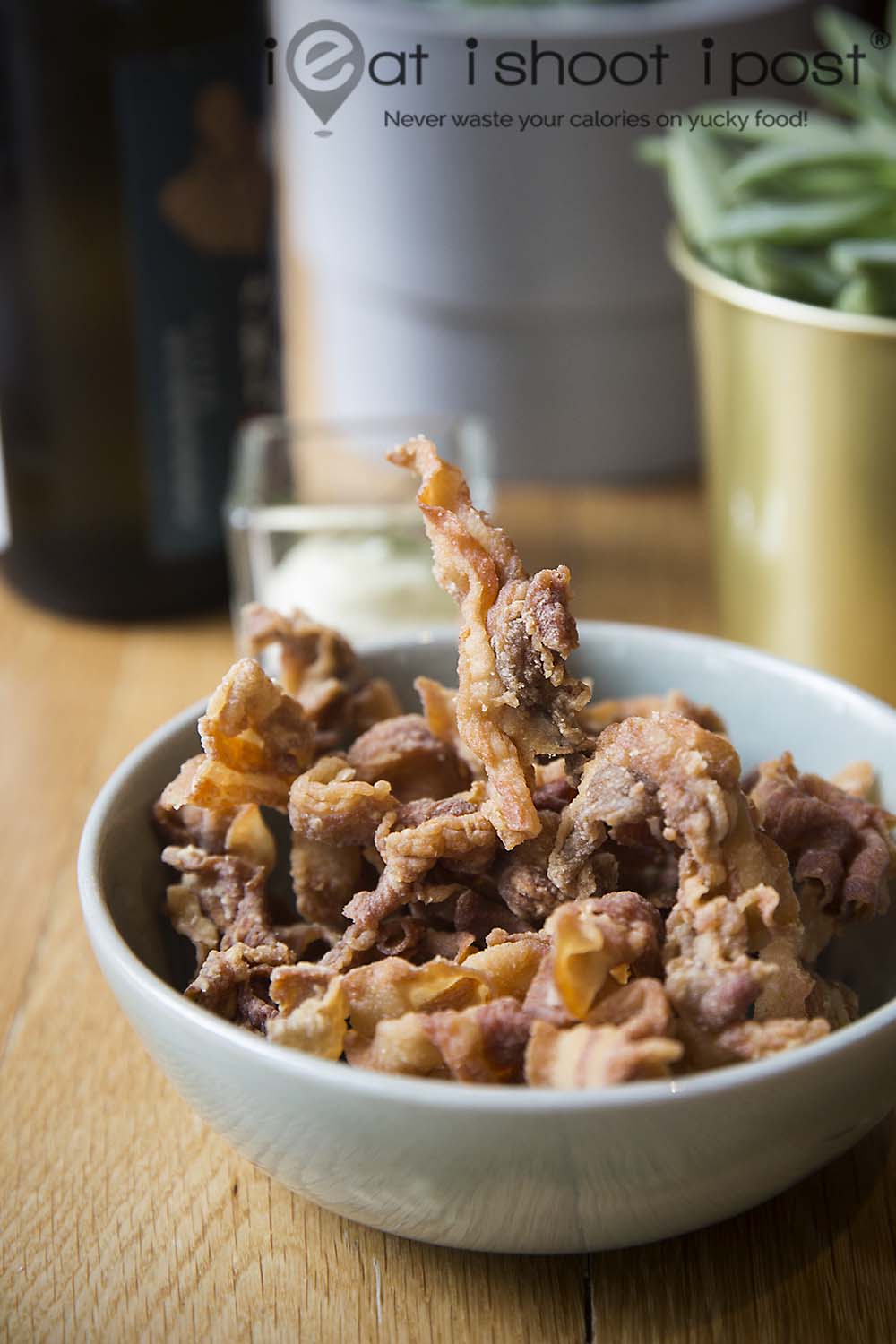 Har cheong pork belly is pork belly which has been sliced really thin, marinated with fermented prawn paste and fried to a crisp.  You don't need to be a food connoiseur to know that this made to go with a drink!  4.25/5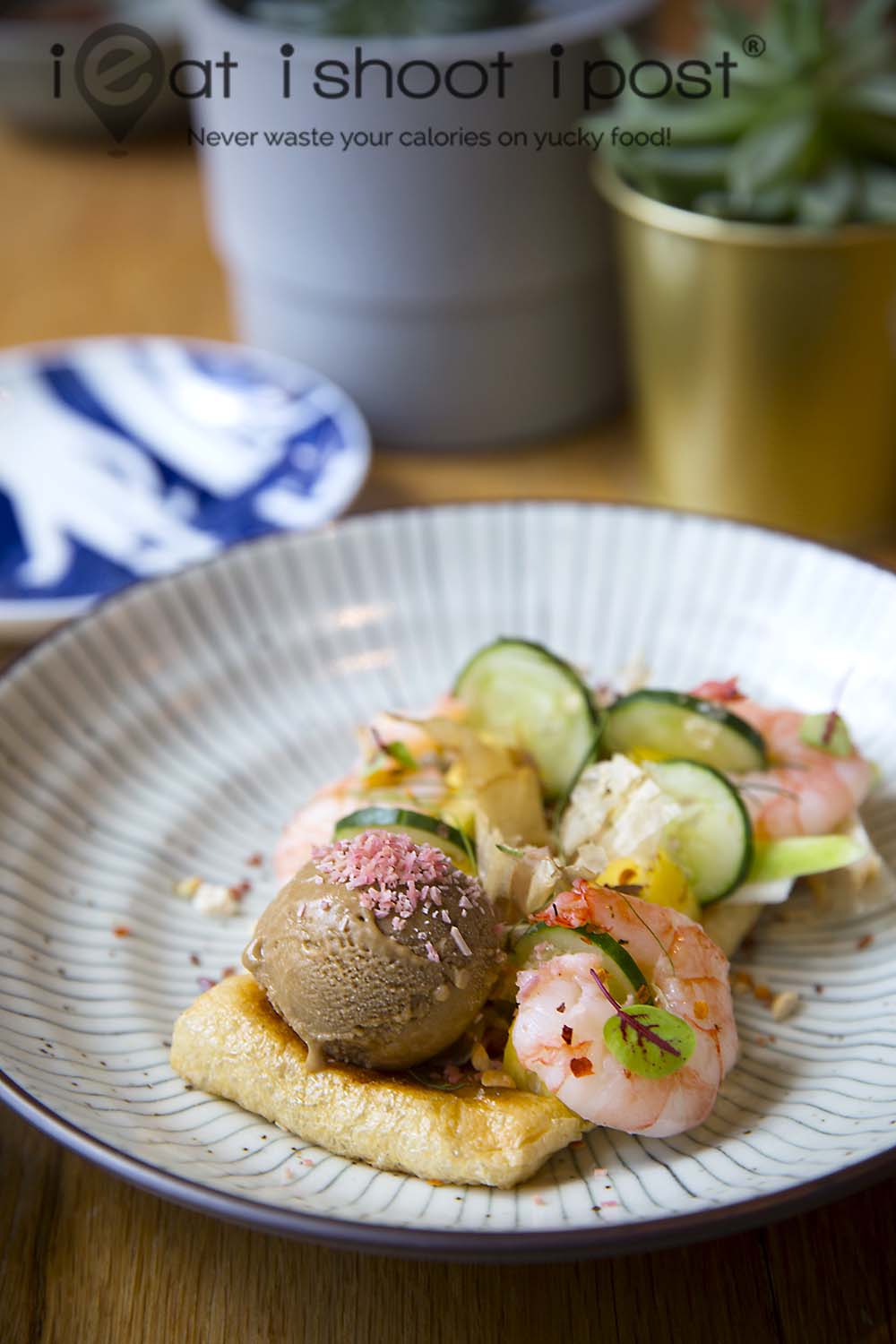 With the Abura Age rojak, Willin shows that he is still a fine dining chef at heart.  In my opinion, this dish is just too fancy to be served in an Izakaya setting.  This is essentially a piece of fried Japanese tofu topped with hae gor (prawn paste) ice cream with grated ginger torch flower. The prawn paste ice cream was an interesting twist to the dish, but I am still missing the you tiao!  4/5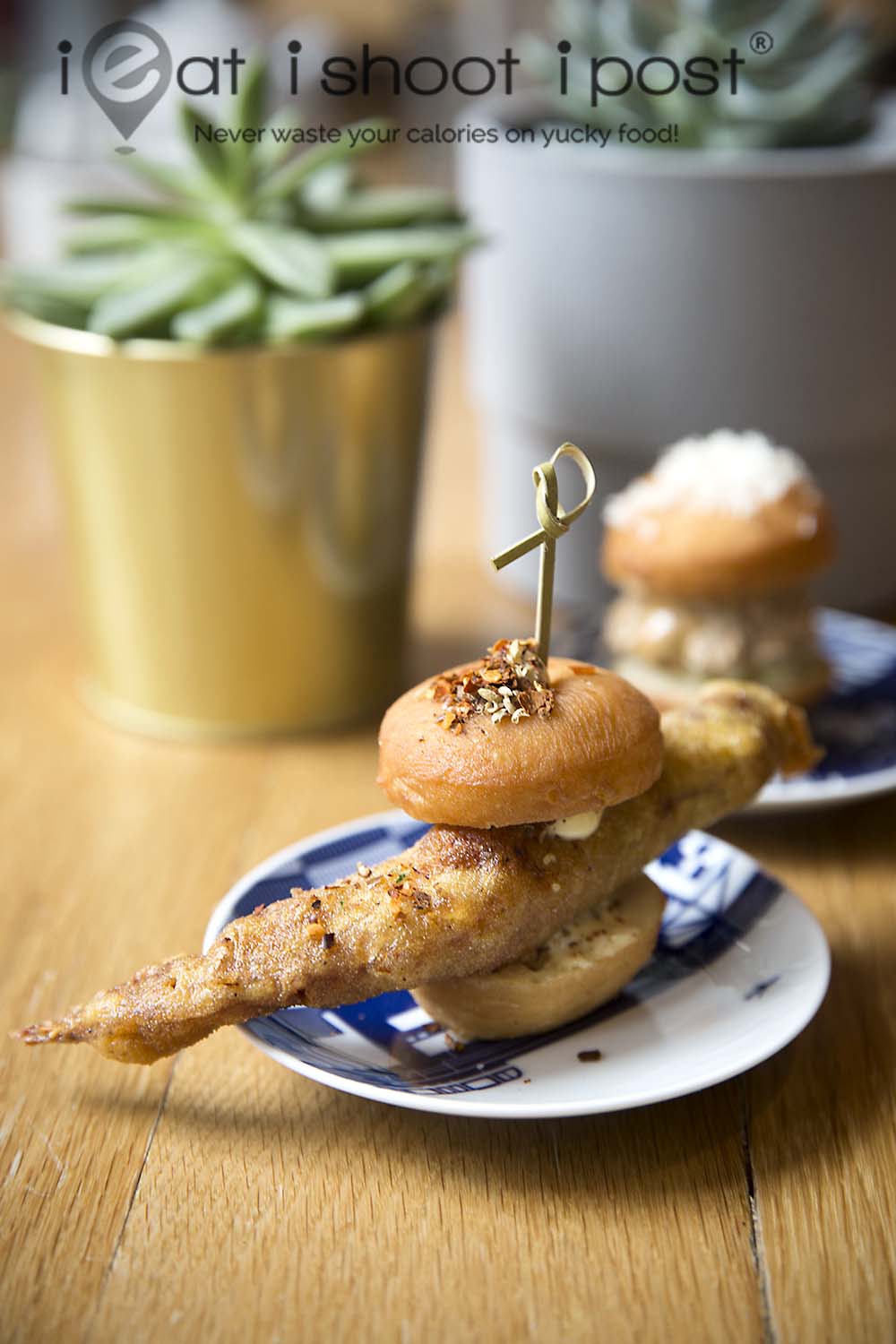 You've heard of soft shell crabs, but have you ever tried soft shell prawns?  It's actually very nice and you can eat everything from the head to the tail!  The crispy prawns are sandwiched in a doughnut which I thought was disproportionately small for the prawn!  4/5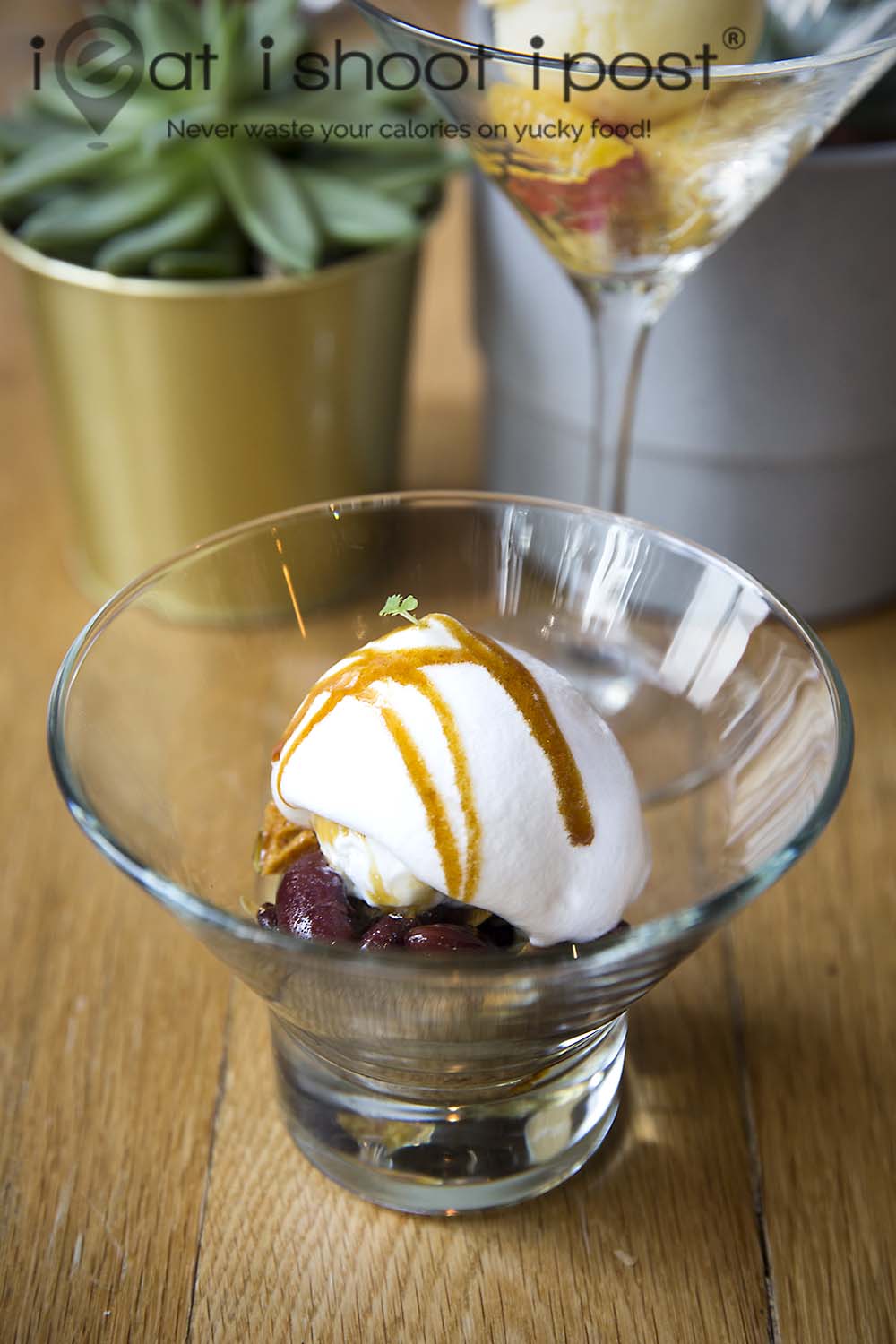 Fans of Wild Rocket would immiediately recognize his signature cendol which is a pandan pannacotta with salted gula melaka honeycomb & housemade coconut ice cream & coconut foam.  It is one of those desserts which made me go "Wow!" when I first had it at Wild Rocket! Make sure you leave room for it!  4.5/5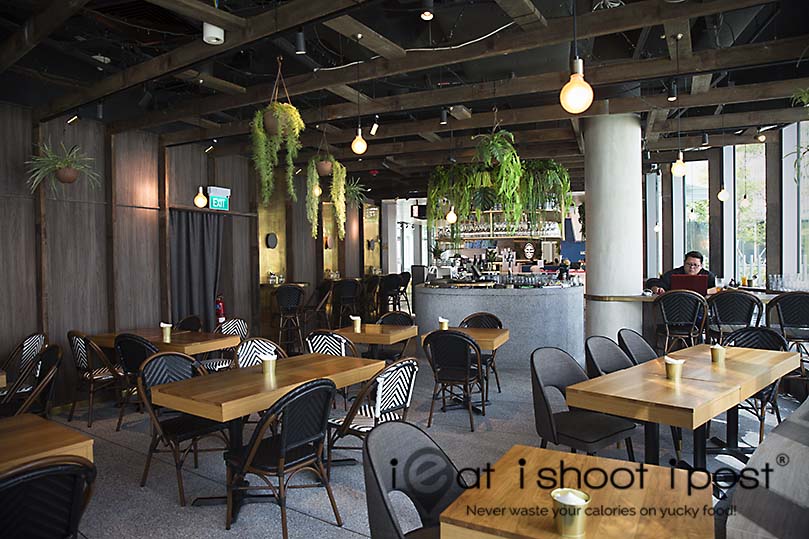 Conclusion
Fans of Wild Rocket can enjoy some of the dishes at again at Roketto Izakaya!  The setting is more casual now and the prices are also more competitive.  You can expect to spend $40/pax.  It's really good to have a place where you can chill with enjoy some creative Singaporean dishes!
Disclosure
Chef Willin is my friend and the meal was hosted by him.