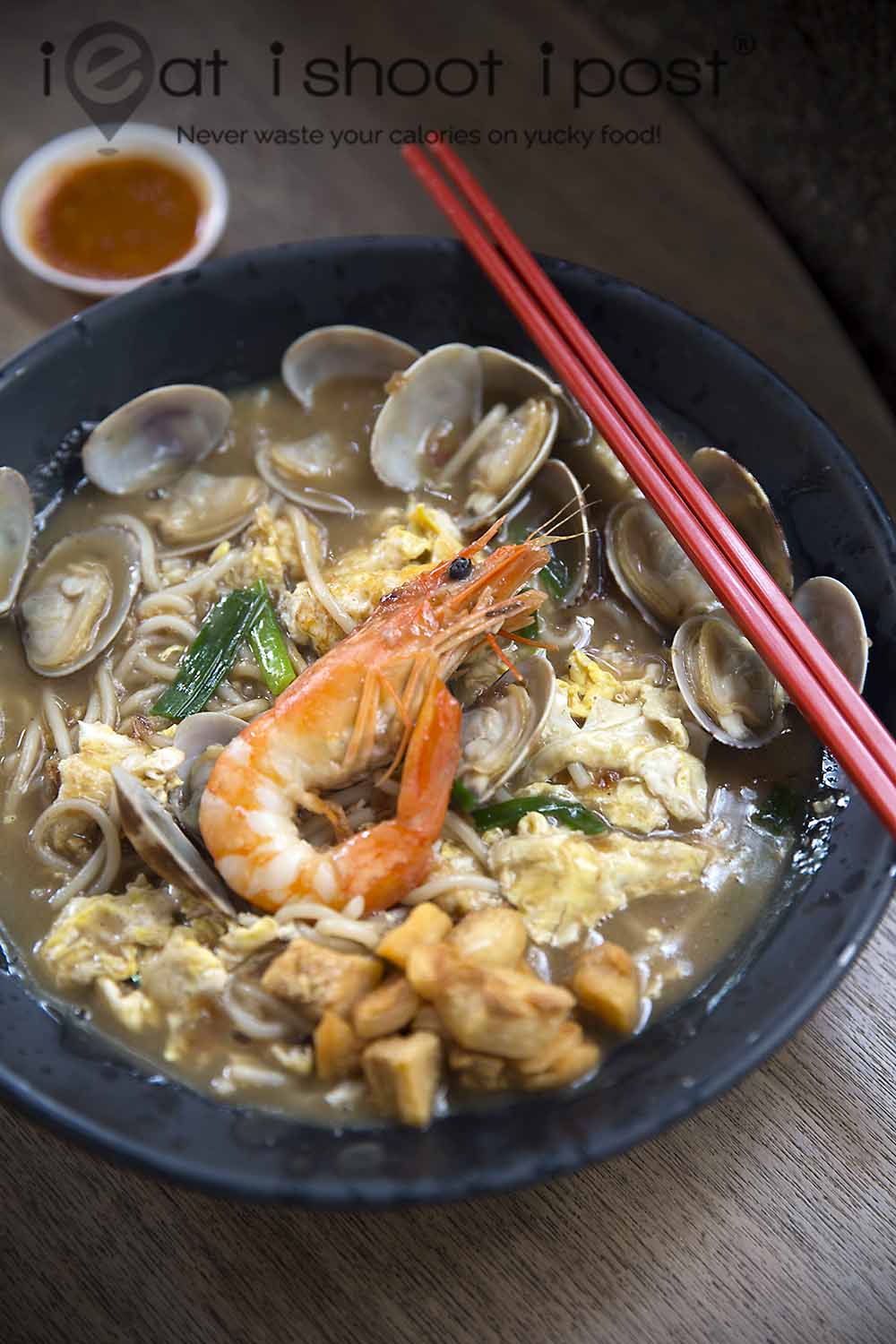 Is there really nothing new under the sun?
Well, perhaps.
But every now and again, you do come across new tweaks to existing dishes which might just turn out be good enough for others to replicate.  Overtime, they become part of our food canon.  That's the story of most of our hawker dishes like Hokkien mee, seafood white beehoon and jumbo prawn mee.
This seafood mee sua might just be the next case study of how new classics are invented!
This dish is quite similar to fried Hokkien mee, but instead of yellow noodles and beehoon, it uses a very unique chewy mee sua which is specially imported from Malaysia and instead of prawn broth, they use a broth made of blue swimmer crabs and lala.  The texture of the mee sua is unlike the usual soft mee sua which appeals to toothless grannies.  Instead, it's got a very unique chewy texture which is more like a beehoon, but more toothy like a pasta.  The mee sua is first fried to infuse it with wok hei before being braised in the gravy to which extra lala  is added for sweetness and topped with pork lard.  It's the best thing I have tasted in a while!  4.5/5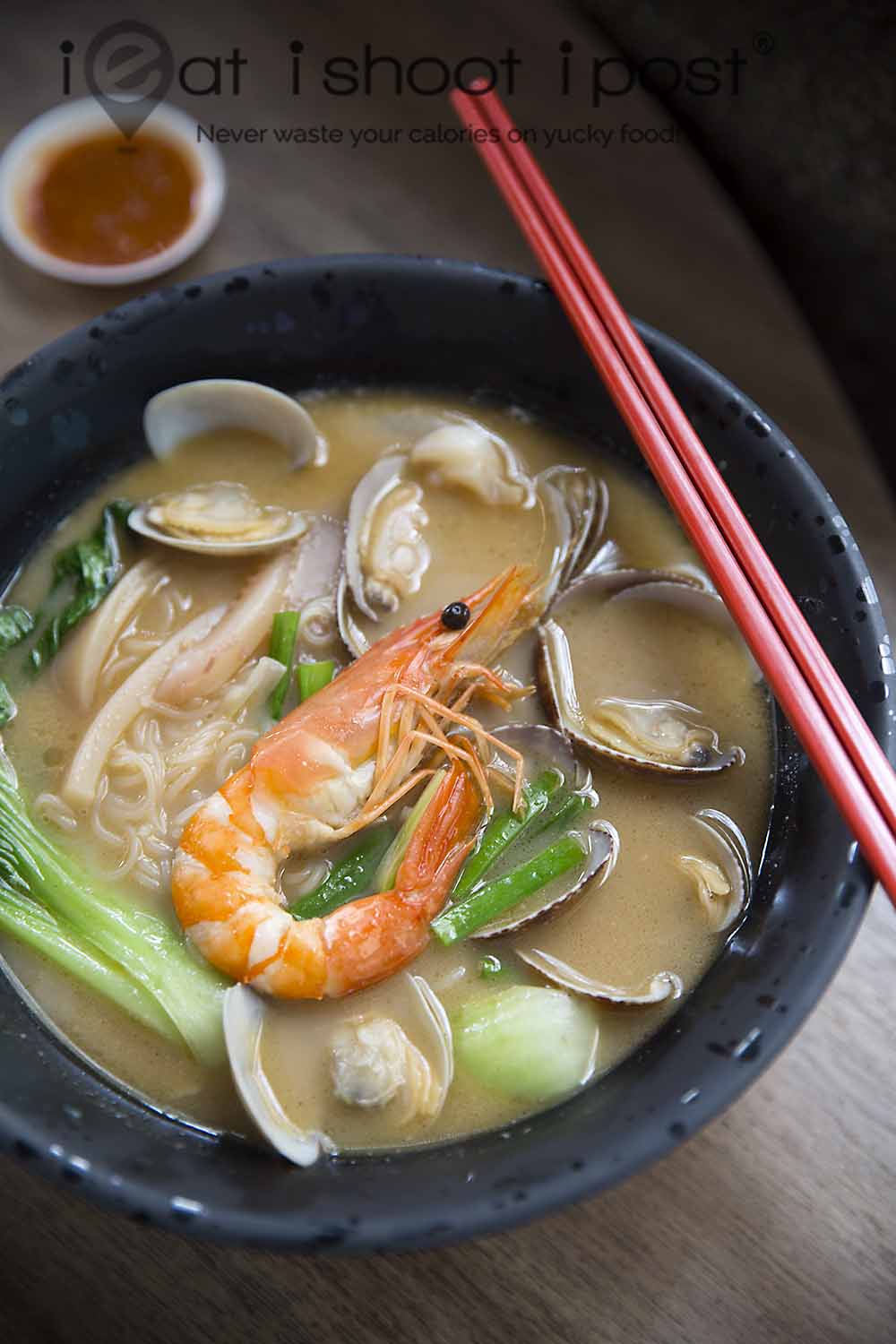 This stall is actually a branch of Hennessy XO Seafood Beehoon in Kepong, Malaysia.  The owner chef is a long time friend and both of them spent a couple of years in Singapore. About four years ago, his partner went back to Malaysia and came up with the XO Seafood Beehoon which became an overnight hit!
Singapore is no stranger to XO spiked soups.  We have had XO fishhead beehoon for a while already so having a brandy laced seafood soup might not be big news.  However, the XO Seafood Beehoon ($8.90) here is very good and they come in individual portions, so you don't have to fork out double figures just to have your XO kick.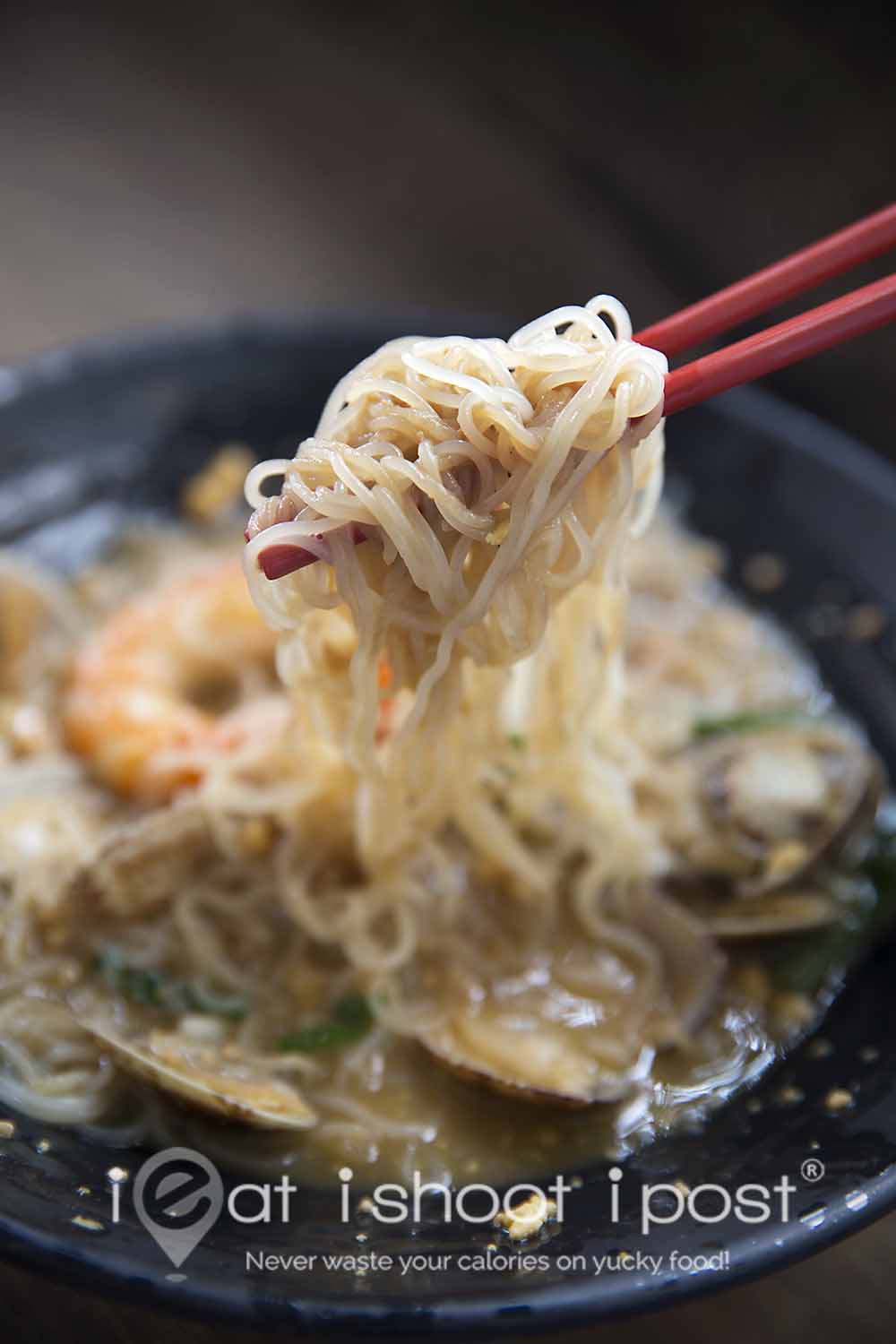 The beehoon they use is very unique and is also specially imported from Malaysia.  The texture is crunchy like a cross between konnyyaku and normal beehoon.  4.25/5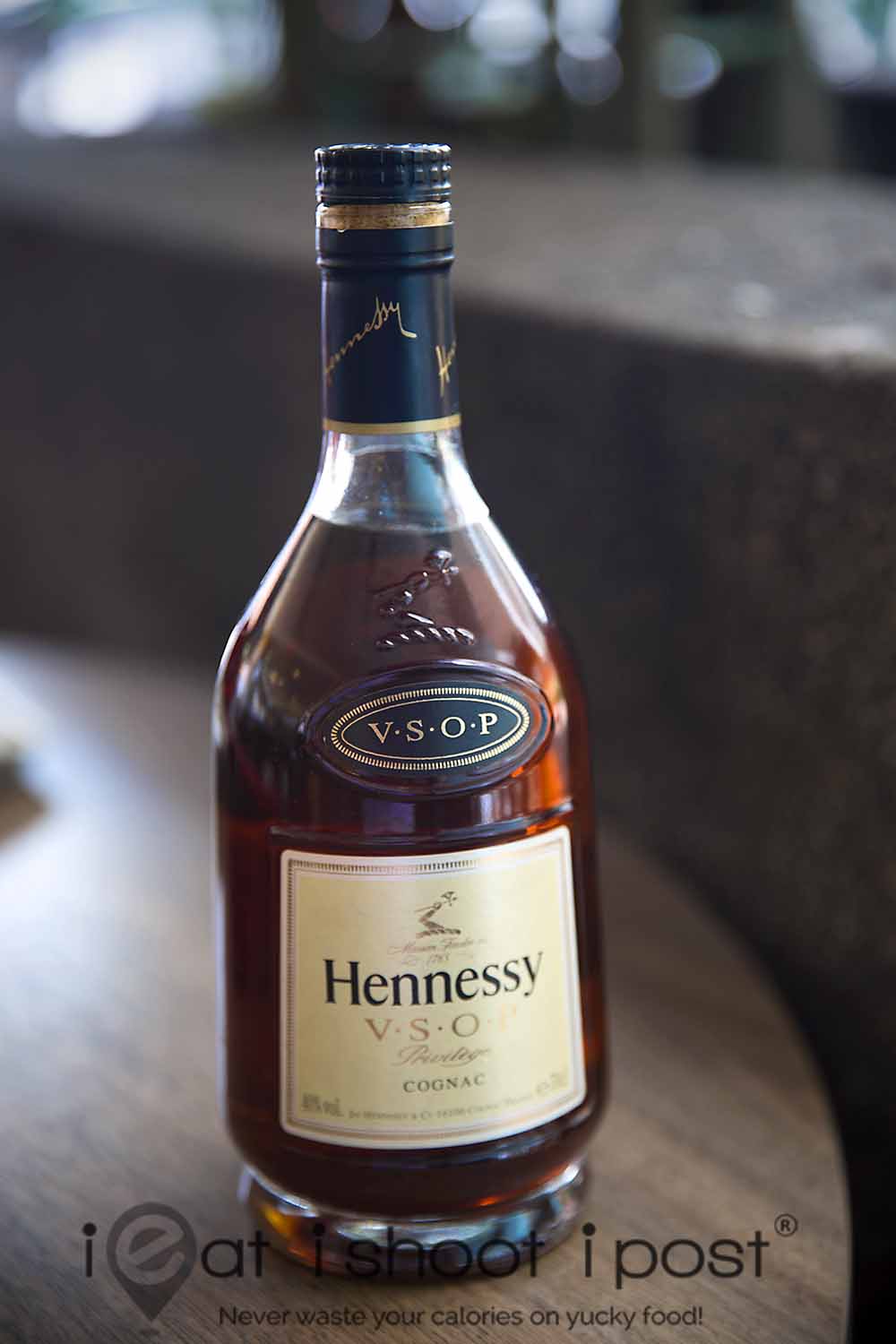 Some of our readers have rightly pointed out that the dish is wrongly called "XO" Seafood Beehoon since they are using  VSOP cognac.  The difference, of course, is that XO stands for "Extra Old" where the cognac is aged for at least 6 years whereas VSOP (Very Superior Old Pale) is aged for only 4 years.  But, we are all so used to the term "XO" to refer to anything "Xtra Ordinary" that not one would really understand it if it were called a "VSOP" beehoon.  What Ah De wanted to emphasize, rather, is that they use a real "Henessey" cognac instead of some no name cognac which is often used to decorate Chinese New Year hampers.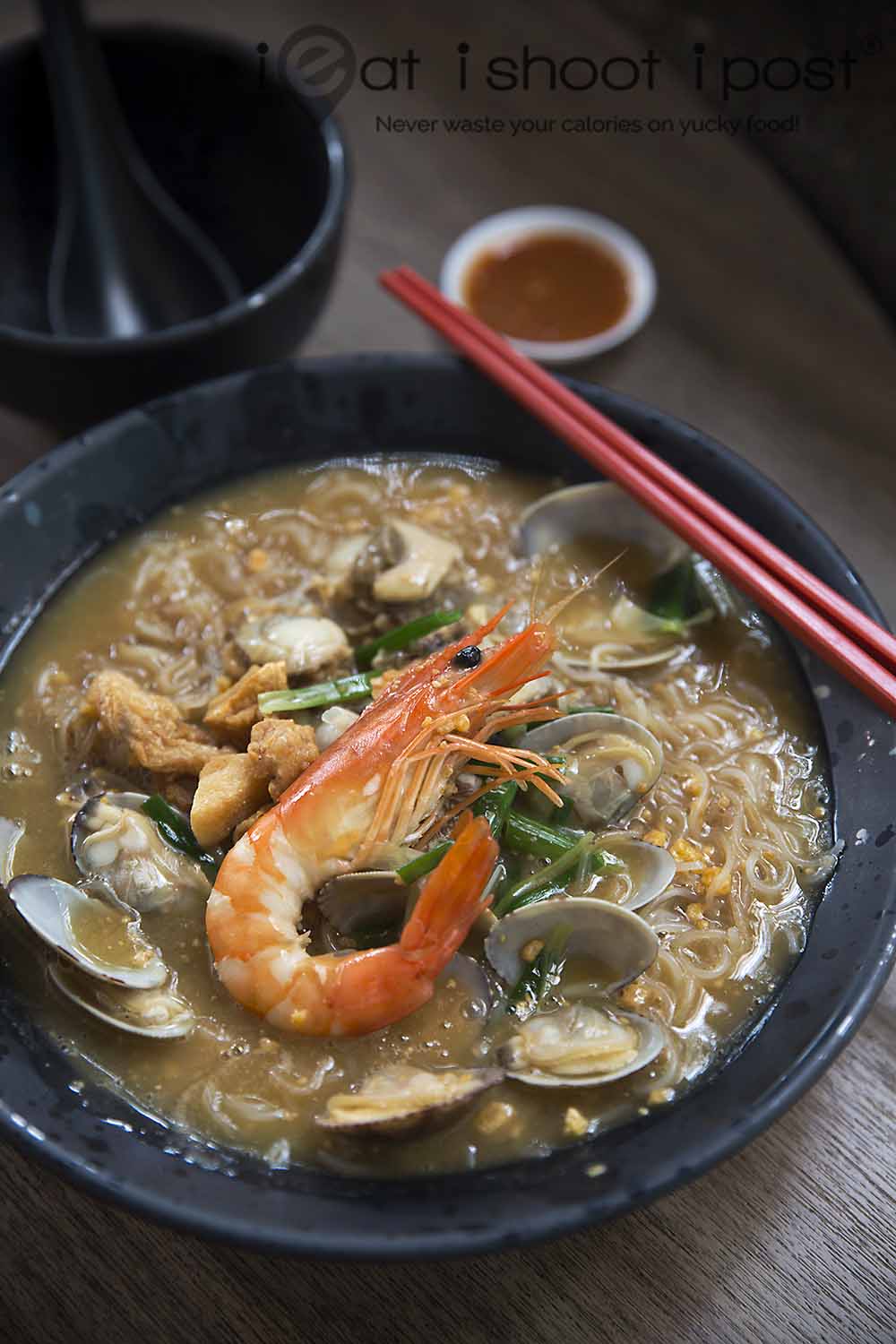 They also do a salted egg seafood bee hoon which will appeal to salted egg lovers. The gravy isn't the margarine laden version which is commonly seen in salted egg crab, but a more soupy version where salted egg is added to the stock.  It's got a bit of "oomph" and well worth trying too!  4.25/5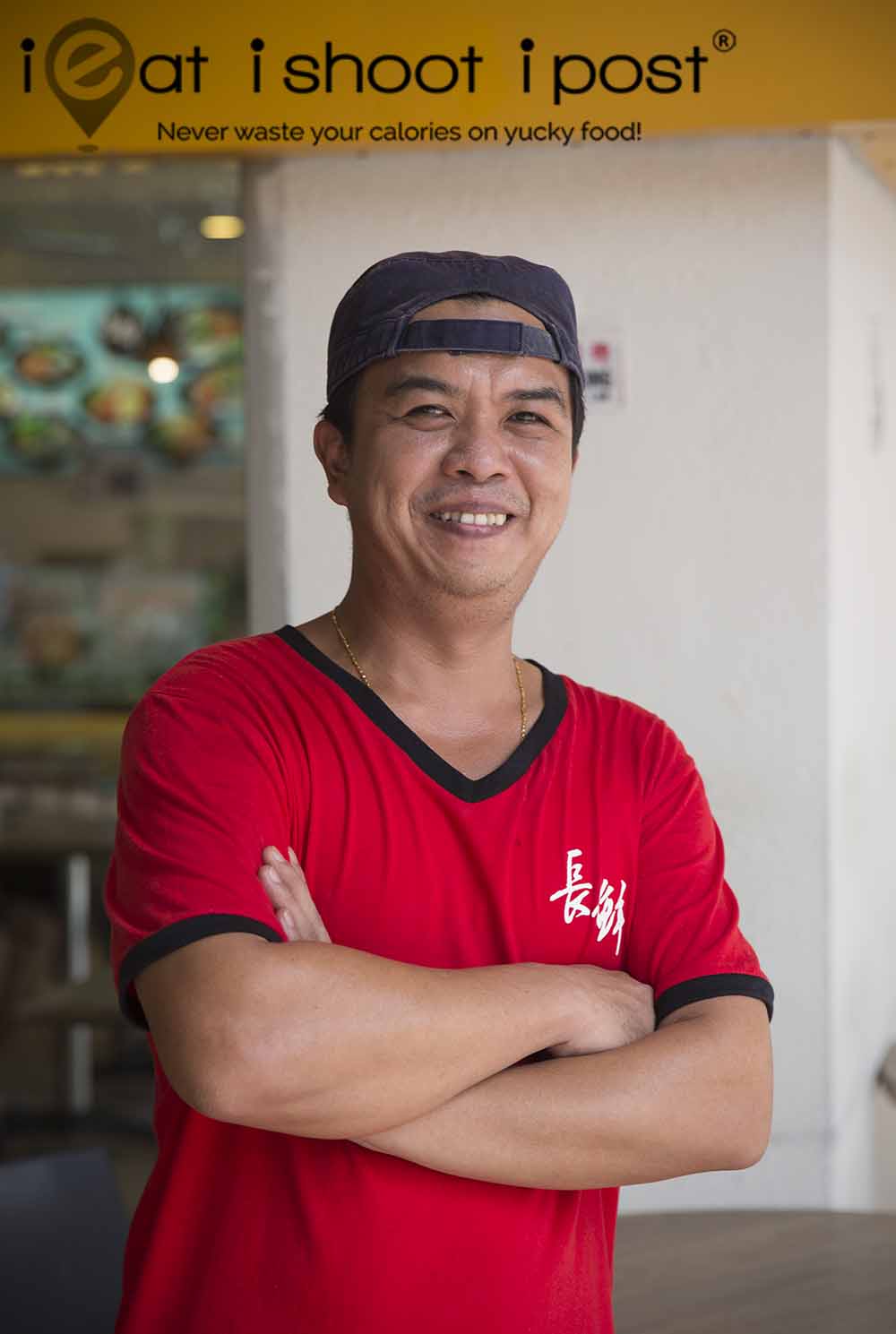 Conclusion
Every now and again, someone comes up with something which just works!  I am predicting that this seafood mee sua is going to get popular enough for copycats to emerge!