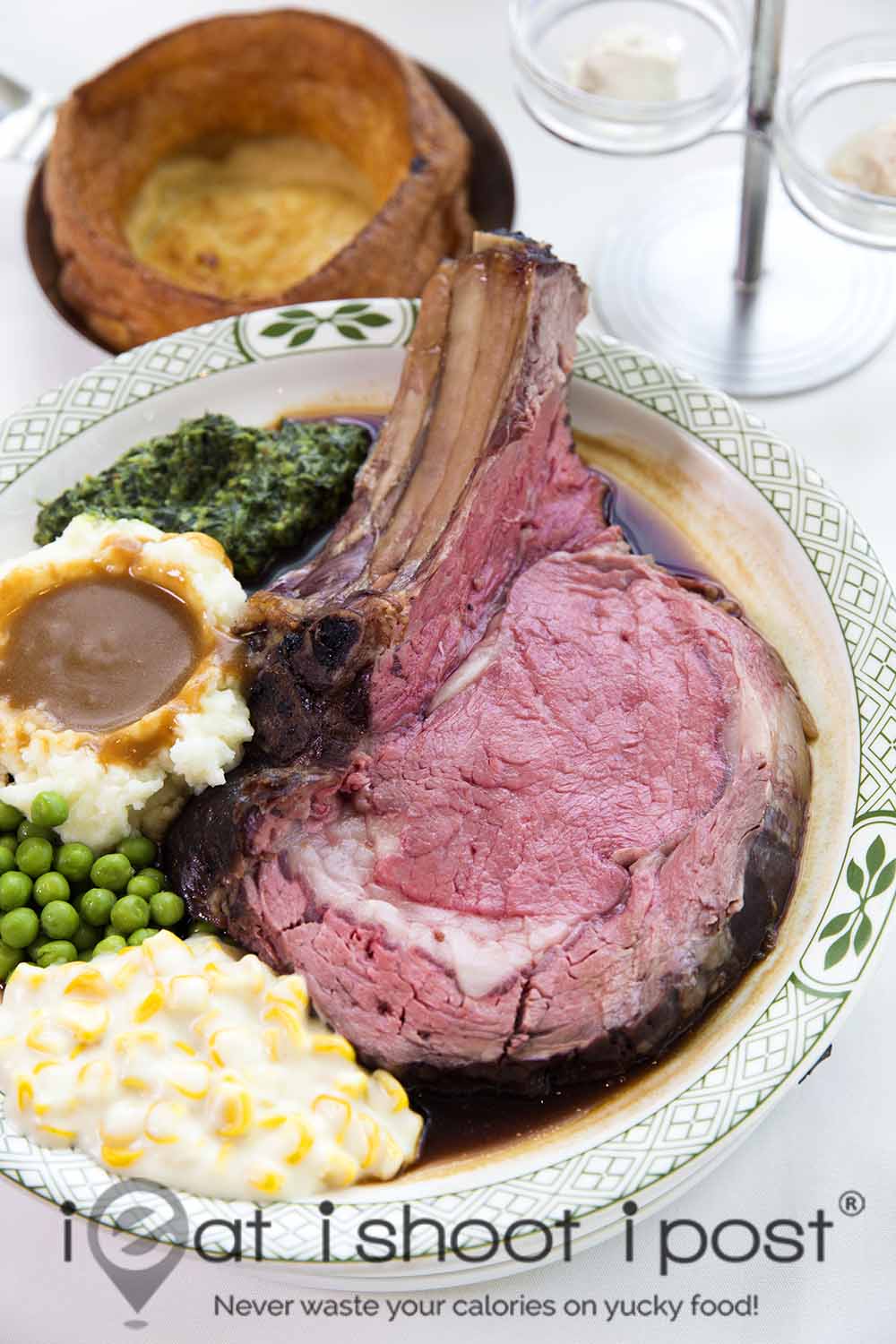 Nothing spells out luxury more than a Prime Rib of Beef…. at least in the old days.
Growing up in the 70's, Western food was very much something reserved for the elite or for very special occasions.  To be able to have a steak was a real treat but if you are really looking to impress, then a Prime Rib Roast carved at your table side from a trolley would be the pinnacle of fine dining!
Nowadays, we are spoilt for choice.  Most fine dining establishments have gone the way of the esoteric with chefs frequently pushing the envelop to amuse their patrons with something new.  Frequently, these dishes are little understood by the masses.  Photos of immaculately plated dishes with tiny flowers perched precariously upon mysterious seafood wrested from the depths of the oceans are impotent eye candy bereft of the ability to elicit a Pavlovian salivary response.
Not so with classics like burgers, pizzas and a slab of perfectly roasted Prime Rib of beef!
In the age of short attention spans and a rapidly changing culinary landscape, it is good to have heritage restaurants like Lawry's to anchor us to a bygone era of fine dining.
Founded over eight decades ago in Beverly Hills, Lawry's has defined the Prime Rib experience with its stainless steel trolleys and tableside theartrics.   Even in Singapore, Lawry's is celebrating its twentieth anniversary this year and continues to be an oasis of old school charm for its patrons.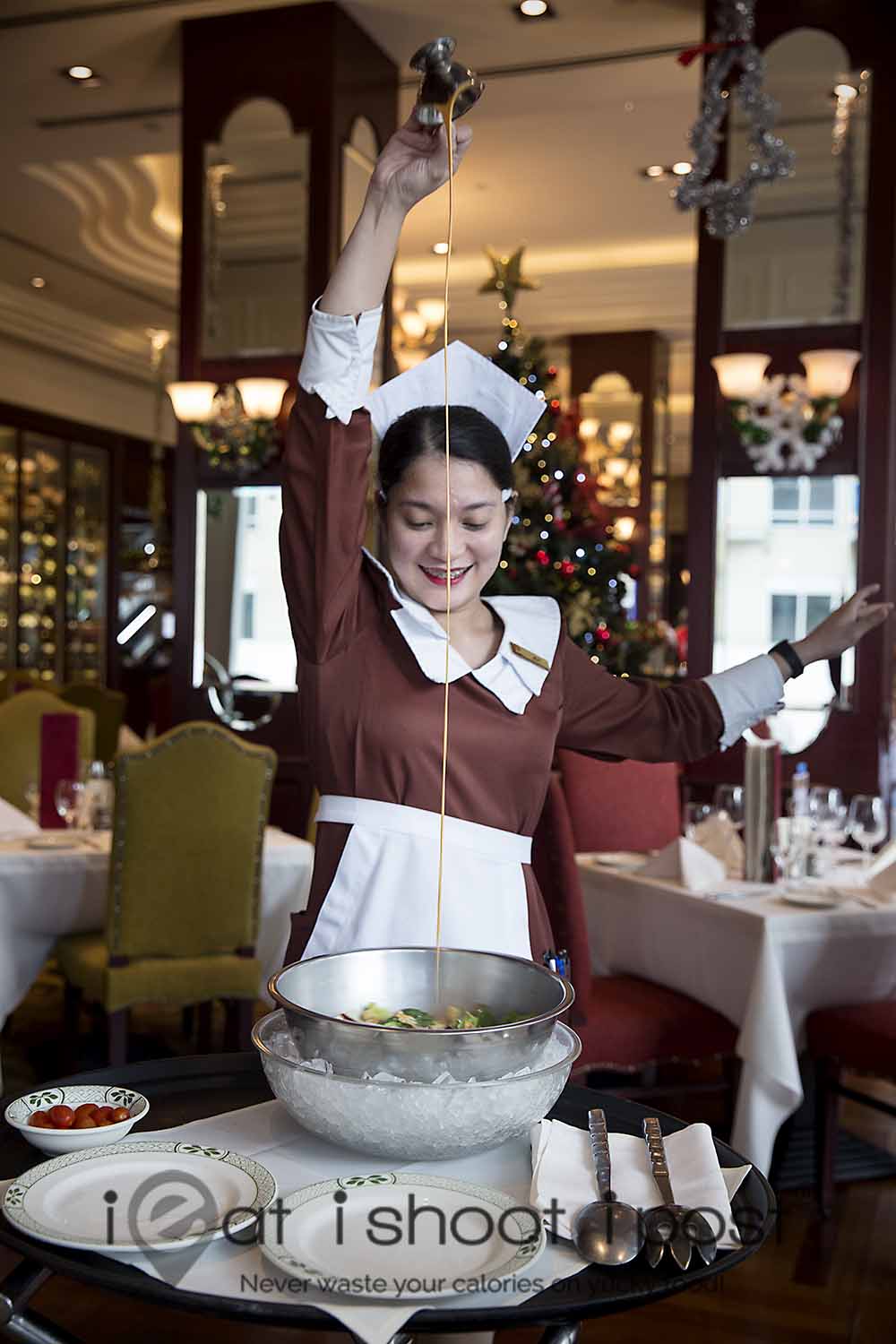 Dinner service starts with the obligatory spinning salad bowl presented by staff dressed in their signature waitstaff uniform affectionately called the "brown gown" complete with a white hat reminiscent of the nurses cap, which is now also a relic of the past.
The salad itself should be quite familiar to most of us.  It's crisp and cold, smothered with a creamy salad dressing and accentuated with croutons.  It's always served as a prelude before the main event so everyone is forced to eat their greens before they are allowed to attack the beef!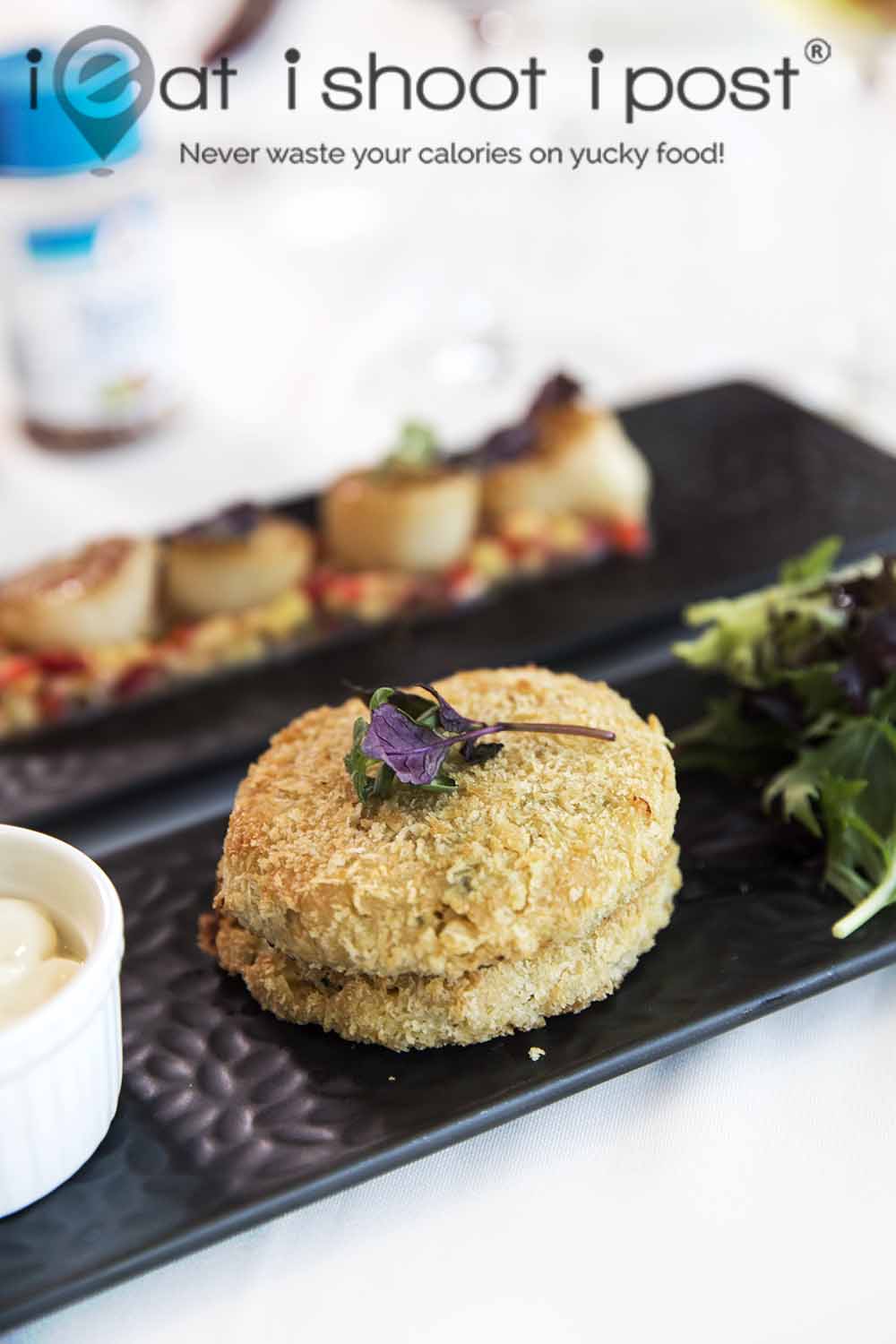 Their selection of appetizers include dishes like jumbo shrimp cocktail and breaded crabcakes which are iconic American steakhouse starters. For years, Lawrys only had one starter — the jumbo shrimp cocktail — but they have since added more items like scallops and foie gras to the menu.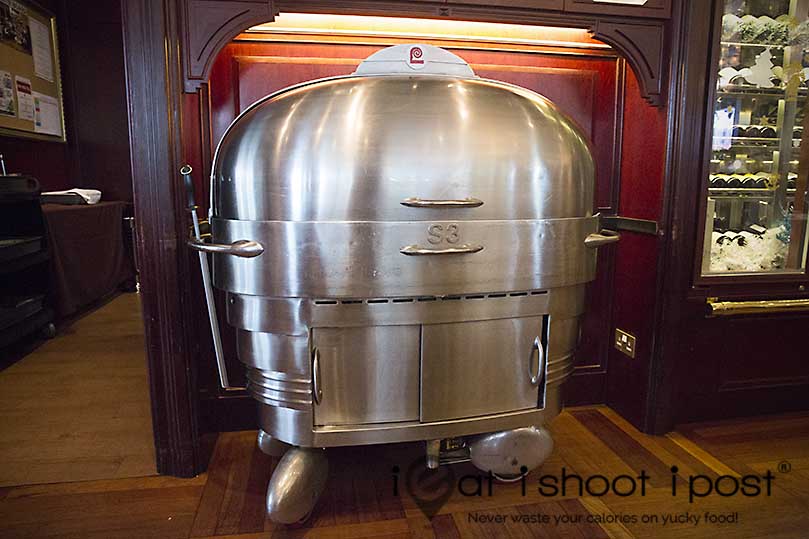 Their main course is the Prime Rib of beef which is served in their iconic stainless steel trolley which first made its appearance in 1938 when it cost just $3200 to build. Today, the same cart costs $32,000!
The USDA Prime Ribs are first wet aged for 26 days before it is seasoned and roasted over a bed of salt for four hours.  In order to achieve that perfect edge to edge doneness, it is roasted with the rib cap (not to be confused with the ribeye cap ie the spinalis dorsalis mm) intact which is then removed to reveal a perfectly cooked roast beef with uniform edge to edge doneness.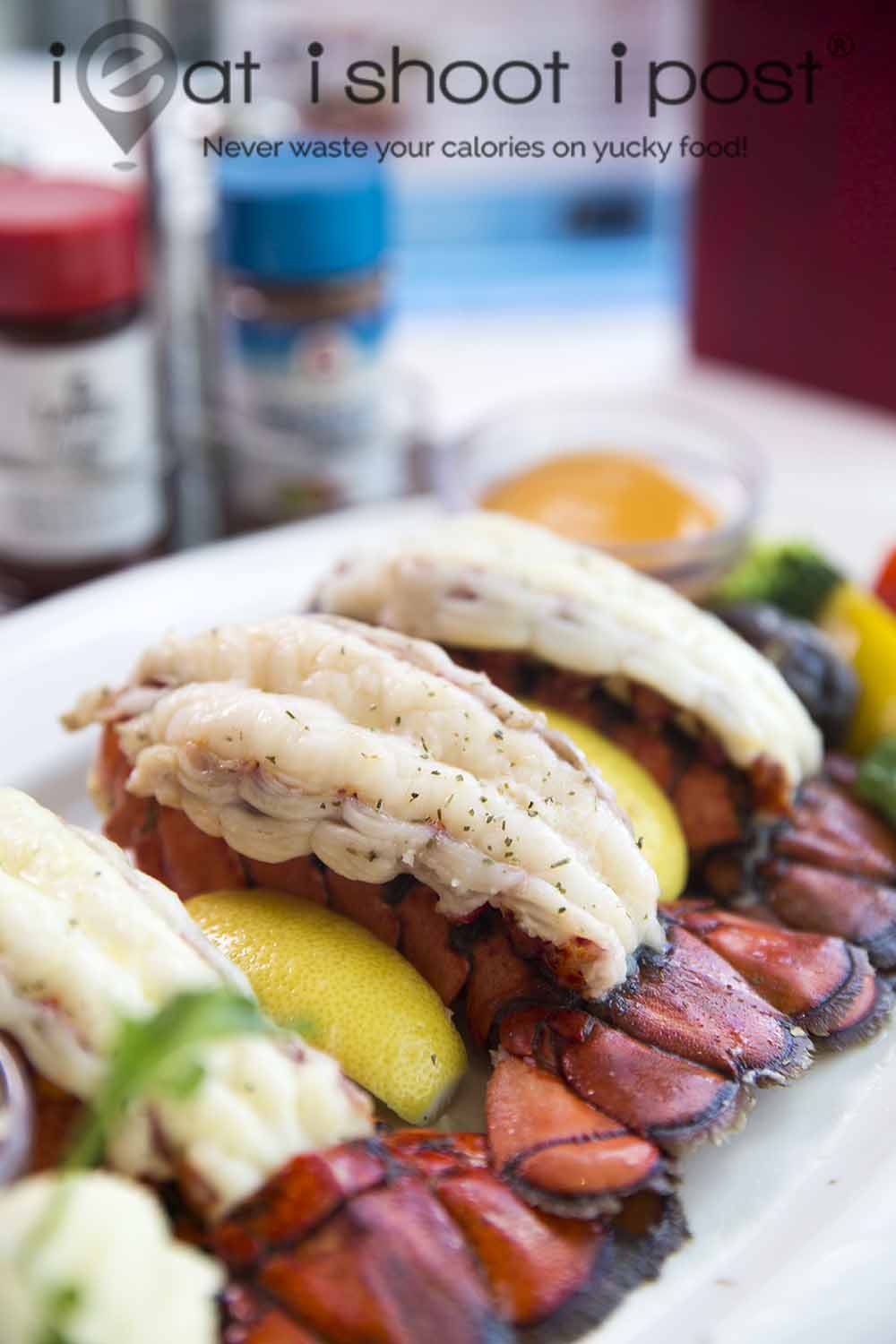 In case there are non – beef eaters in your group, they also have other dishes like lobster tails which are broiled and served with drawn butter as well as other seafood and meat dishes.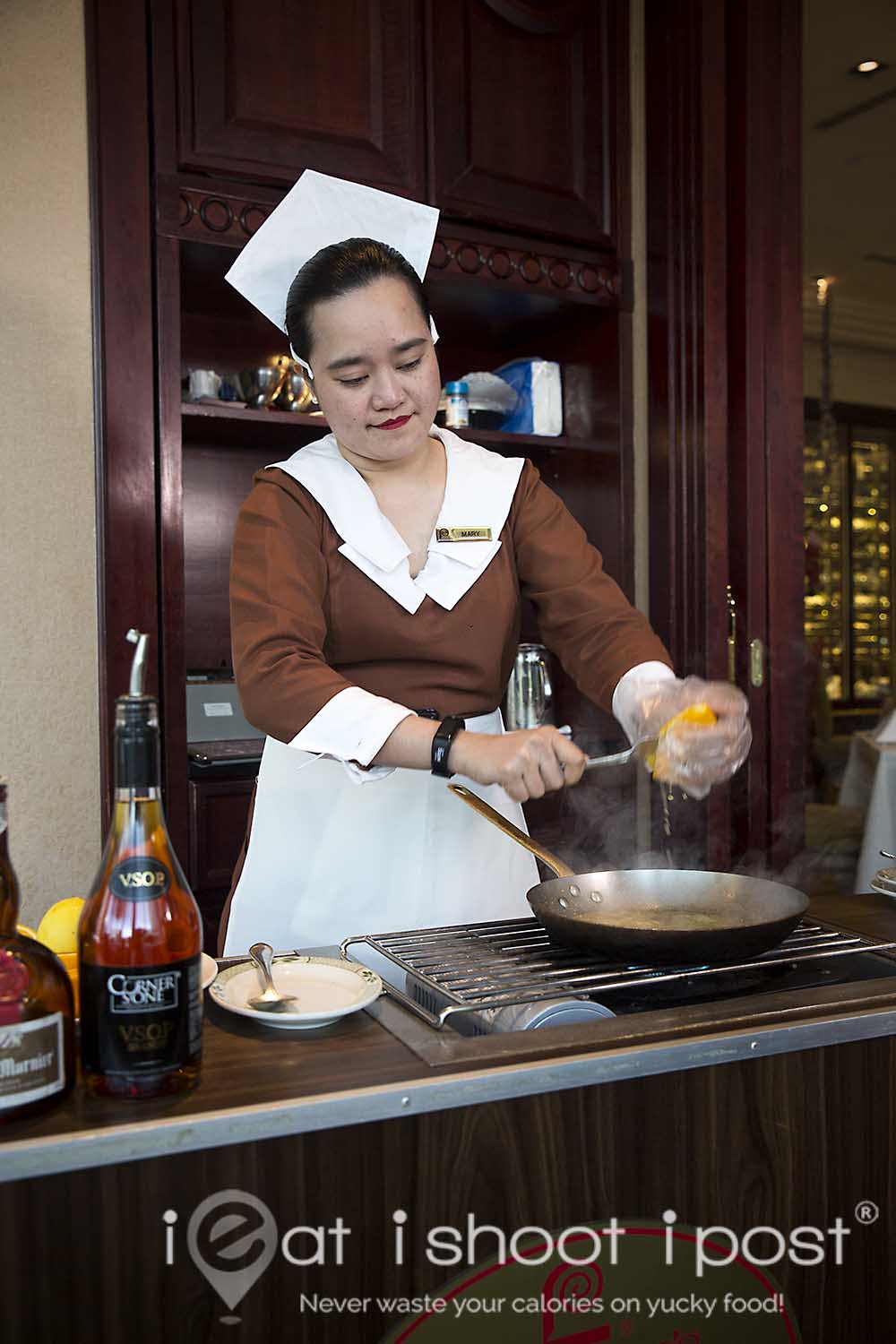 Dessert is another theatrical affair with classic Crêpes Suzette
complete with the requisite brandy flambe to finish the meal with finesse.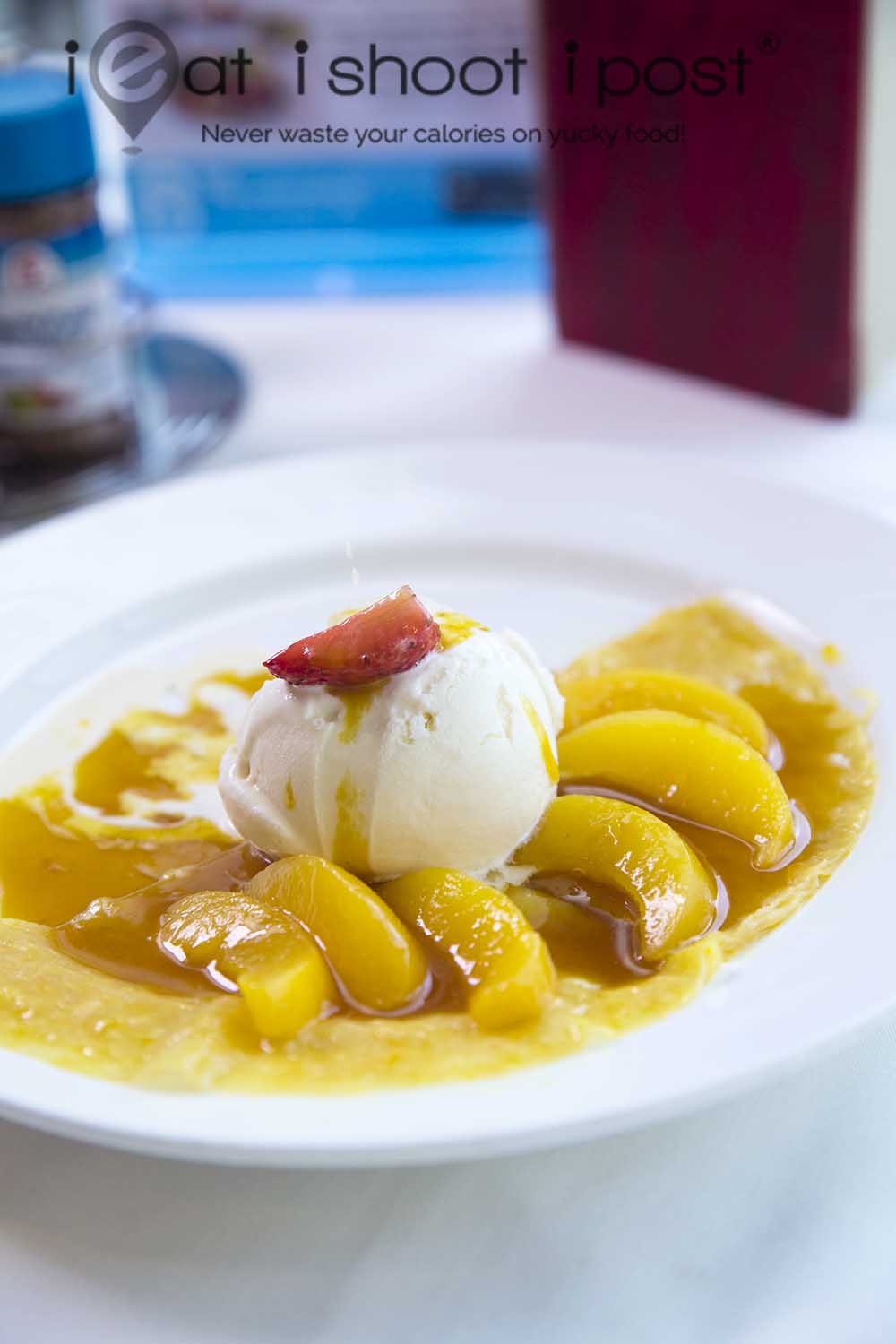 Conclusion
Restaurants like Lawry's serve a very important function in our culinary scene.  It's not just a place to have a good meal, but it reminds us of the golden age of fine dining.
Citi Cardmembers get Up to 40% off ala carte food menu. Check out the offer here.
Check out latest offerings at Lawry's here.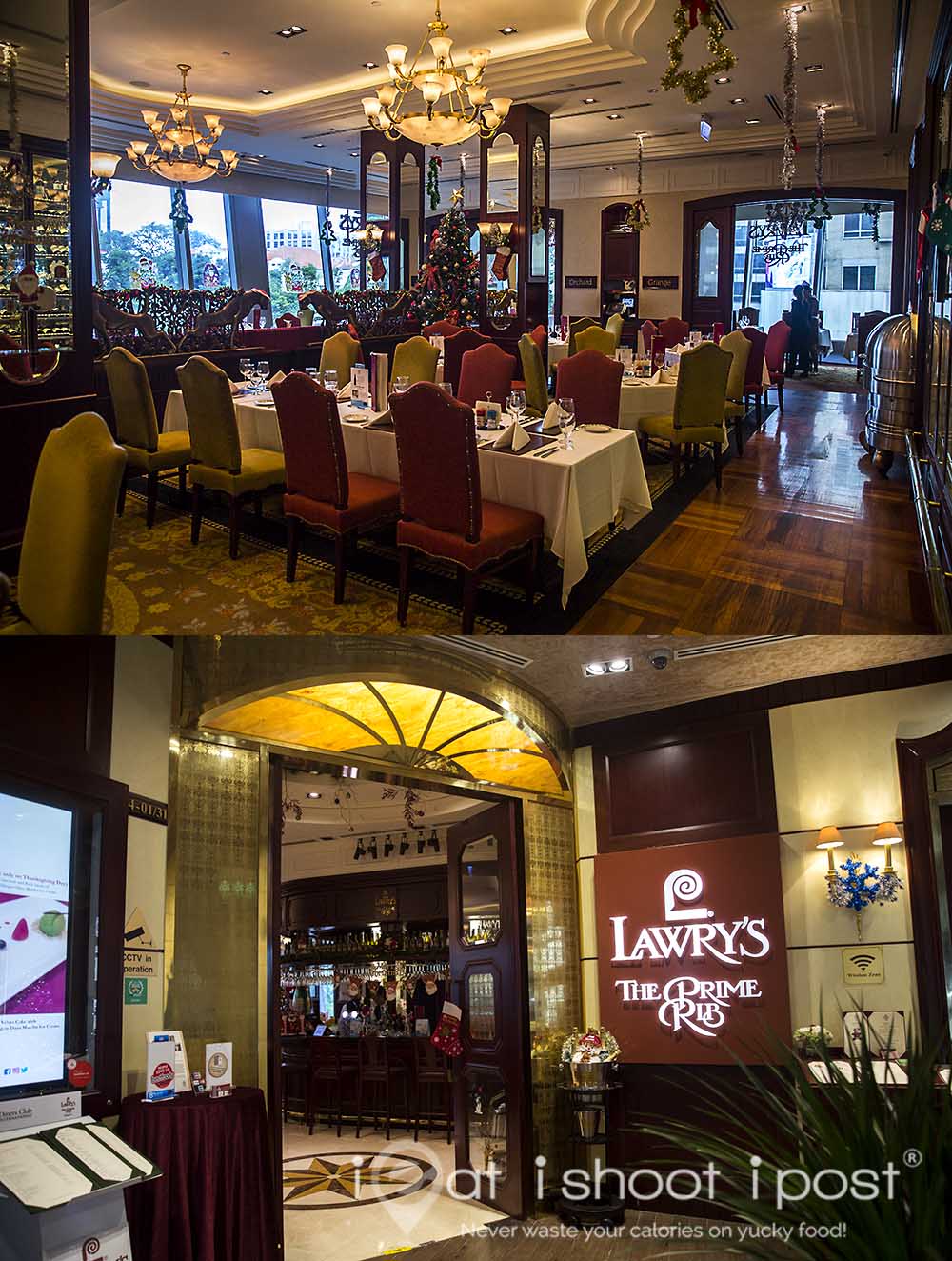 Disclosure
This post was done in partnership with Lawry's The Prime Rib, Singapore.