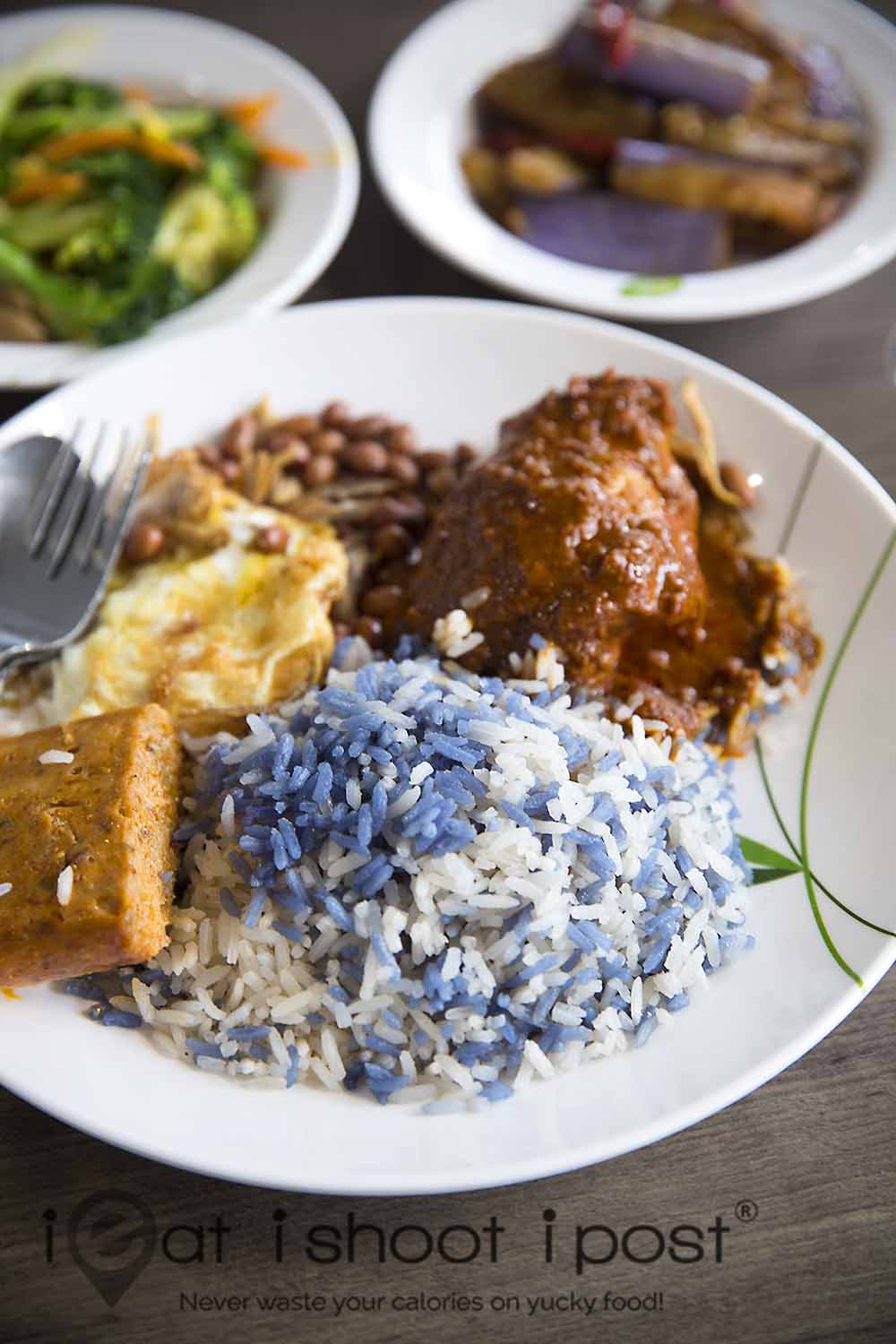 What many of us need is to be able to eat a home cooked meal even when we are unable to cook at home.
When I was growing up, dinner was always rice with meat, veggies and soup.  It is a nice balanced meal and should be the staple for most Chinese families.  Unfortunately, with many people having to eat out, most end up eating a plate of char kway teow or a bowl of noodles instead.  These are great one bowl dishes but not very nutritionally balanced.
For those families who don't cook but still want a homecooked meal,  you can either 1.  Visit mum, 2. Order tinkat (catered meals) or 3.  Buy from the economic rice stall.  But the problem with a lot of economic rice stalls is that while you do get your meat and 2 veg, the food is not exactly the most healthy for you.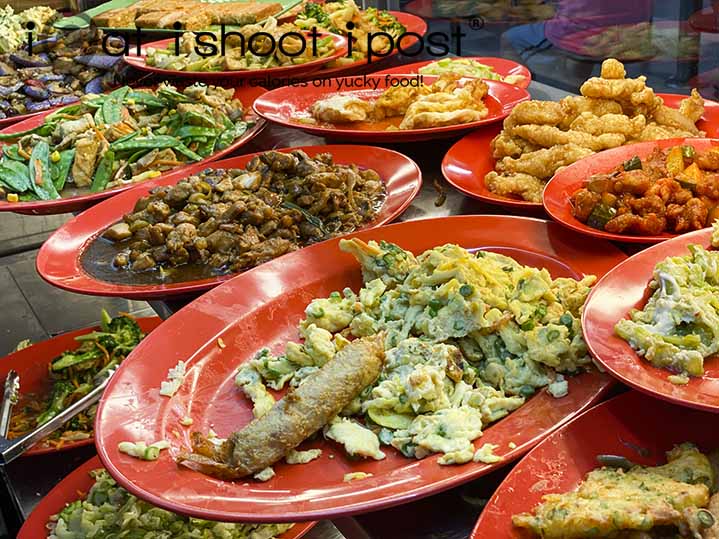 I have always thought that there is a market for wholesome homecooked meals.  You know, a stall which would prepare a balanced, nuitritious meal like what your mum would and all you need to do at the end of the work day is to drop by and pick up your freshly prepared home cooked meal.  Good idea, right?   I wonder why no one does it? (Or have they?)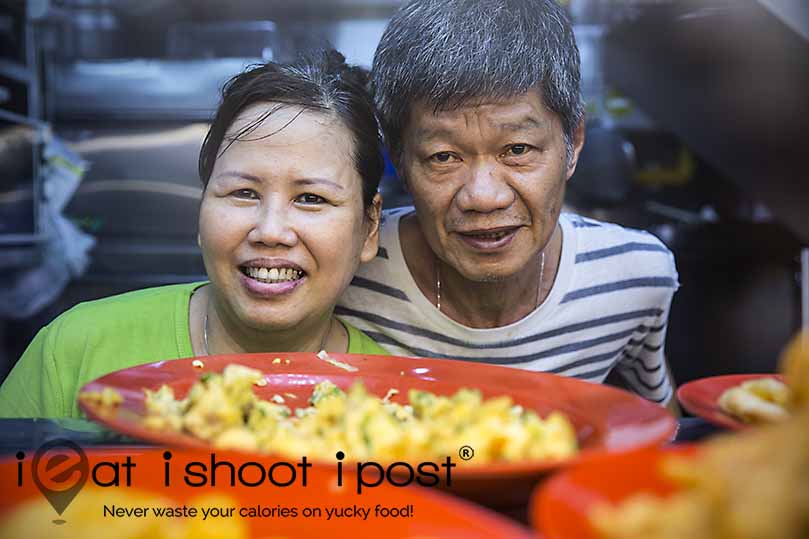 Anyway, if you are living close to Marine Parade Food Centre and are looking for a place where you can buy your rice and veg meal, then you might want to pay a visit to Emmanual Peranakan Cuisine.  Although, this stall has only been opened a few months, its owner, Annie had been cooking at Xing Long Cooked Food Stall since she was in her teens.  She came out earlier this year to open her own stall with her husband who also used to work at Xing Long.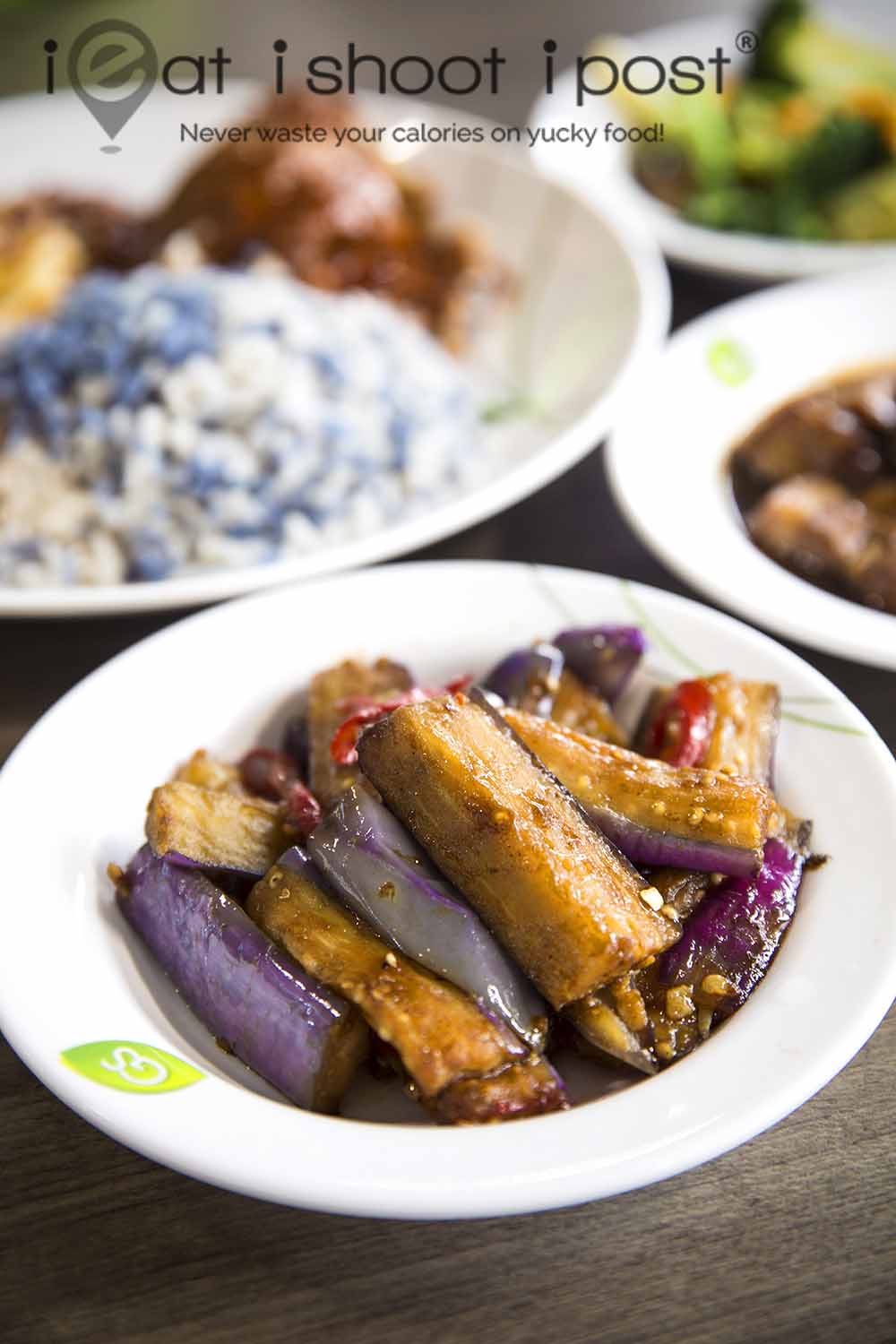 Not only is the food delicious, but Annie tries to make them more healthy and nutritious buy picking her own vegetables from the market and she also makes it a point to use less oil in her dishes. As you can see from the photo, her fried eggplant is not swimming in oil, yet it is still delicious.
Her nasi lemak is made using fresh coconut milk and bunga telang flowers which again shows her passion for her food.  At this stall, you can expect that the rempah is made in-house using fresh ingredients rather than from a pre-mix which makes a big difference to the final dish.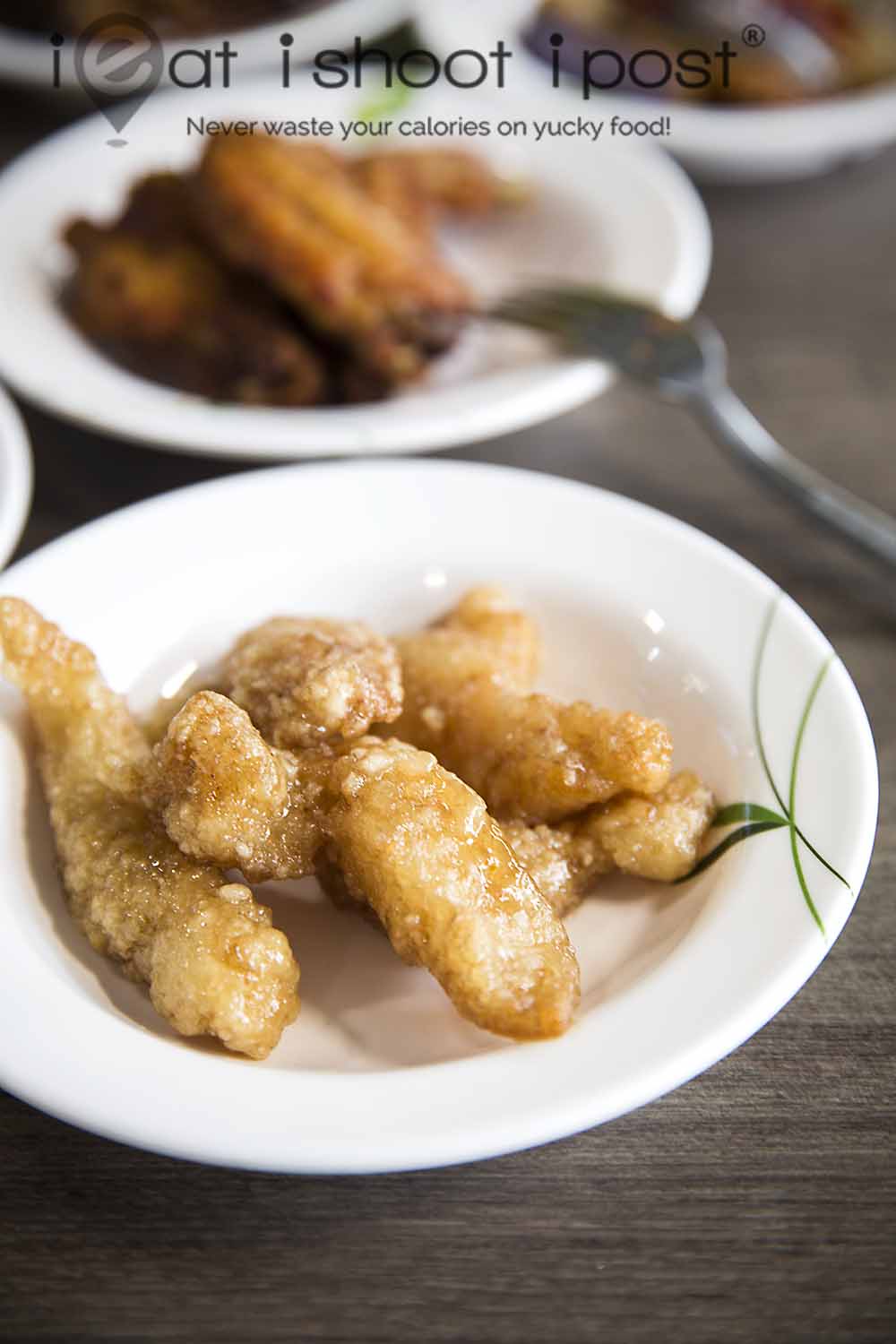 Although the stall is called "Peranakan Cuisine", most of the dishes are still the usual suspects that you find at the economic rice stall.  However, on weekends some Peranakan dishes like babi ponteh will make their appearance.
Some of the other dishes which I can recommend is the lemon fish which has got a bright, citrussy flavour which is a lovely contrast to the rest of the dishes.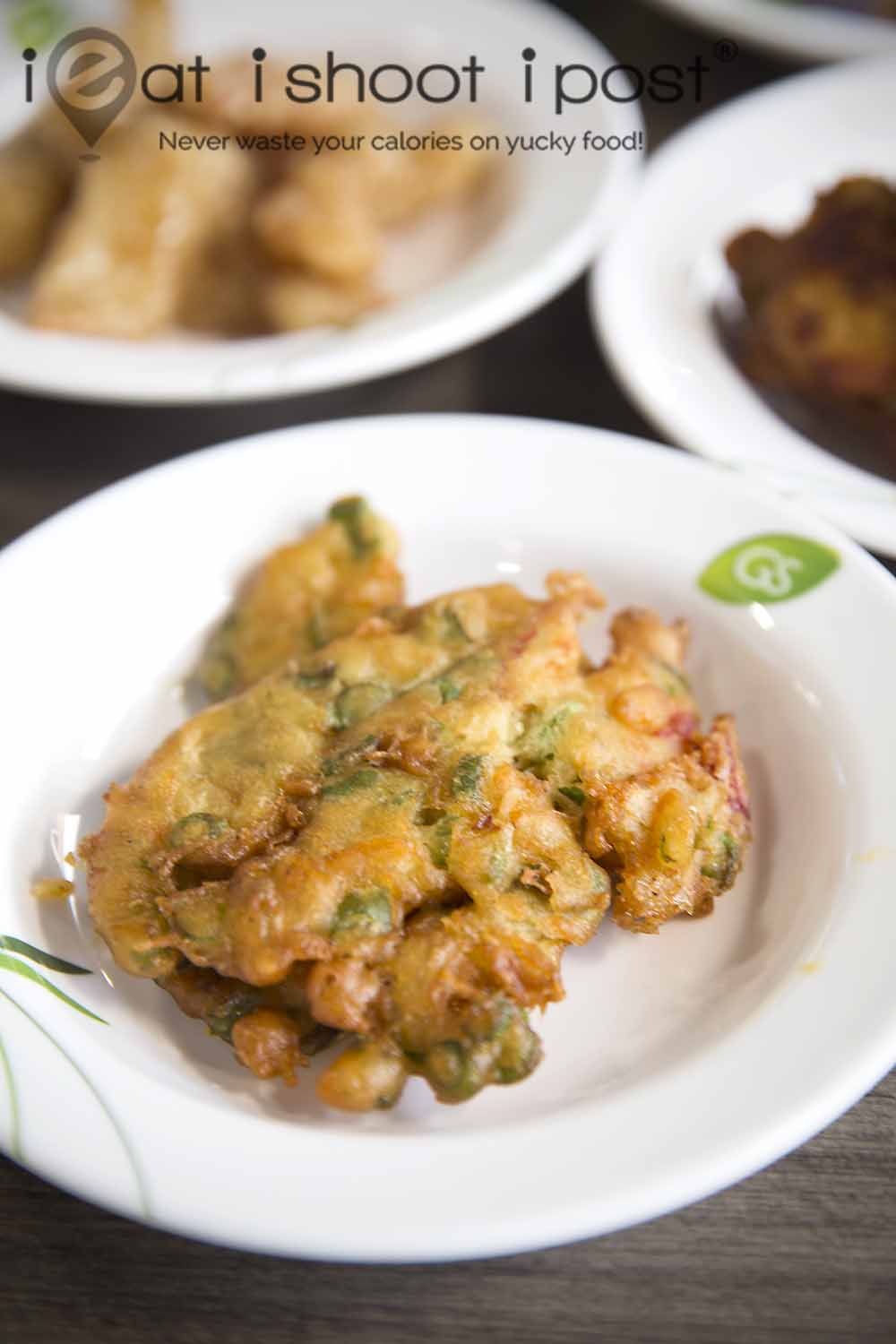 Another dish you should try is the long bean fritters.  I know its another deep fried item, but this is an uncommon dish and it's very good!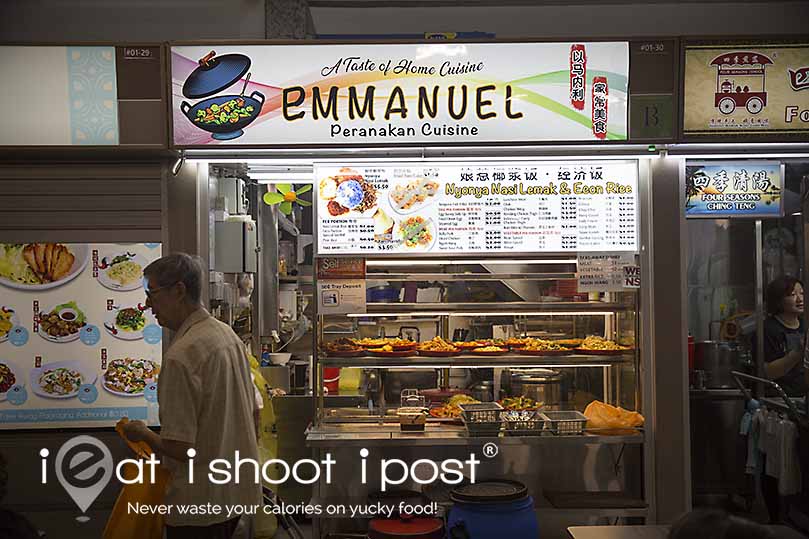 Conclusion
For those who are unable to get a homecooked meal, this is a good alternative. The food is tasty, yet made with a lot of care and passion!  4.25/5