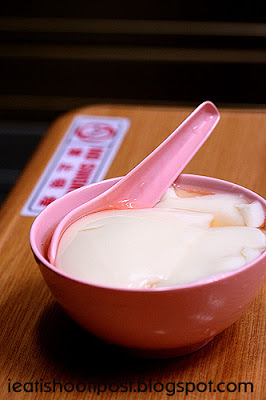 When I got to Short Street, there was a long queue at Rochor Original and not many people over at the stall next door. So the obvious question was, should I just go over to the new stall? Only one way to find out and that is to try both. Before we get to the verdict, you might be curious about what is the story behind the two competing stalls……… Once upon a time, a beancurd seller had 4 children. They were working as a happy family until some dispute over shares of the company and the four children split up to start their own business. The 2nd and 4th brothers operated Rochor Original at Short Street and spawned a branch at Sims Ave. The oldest brother left to start Rochor beancurd House with the same logo over at Geylang. The 4th brother then had a dispute with 2nd brother and left the Original stall and opened Beancurd City first in Jalan Besar then a 2nd stall just next to Rochor Original and that became big news last year. He has subsequently given up the one next to Rochor Original. So now the stall is taken over by the 3rd sister (who used to be helping 4th brother) who has started her own brand which is not yet confirmed (actually it should be ready by now, please let me know if you have been down there this New Year). So much for the story, let's get down to the beancurd. The new stall's beancurd is slightly smoother then the Original Stall but the taste is slightly more diluted. The sugar has a bit more colouring in it. The truth of the matter is that I blindfolded my wife and her parents and asked them to guess which is which and they got it wrong 50% of the time, which really proves that they are very similar in taste and texture. (I however, managed to pick the subtle differences blindfolded and lived to tell you about it)I rate both 4.25/5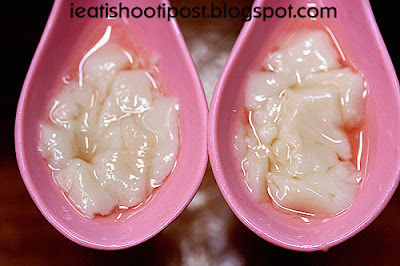 There you go, the one on the left is Rochor Original and the one on the right is the new stall. The only real difference you can see is the color of the syrup.
Conclusion Just go for the one with the shorter queue! There must be a better Beancurd in Singapore and I am determined to find it!
Let me know if you know yah?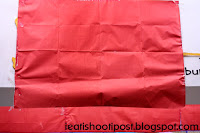 To read more about the family story please click here