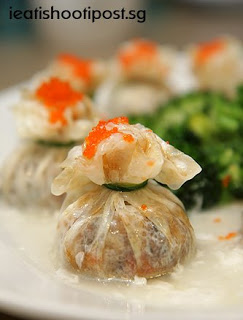 Notice is hereby given for the ieat makan session at Cafe de Hong Kong.
Date: 25 July 2009
Time: 7pm
Venue: Cafe de Hong Kong
Address: 586 Balestier Road, #01-01 Eastpac Building
Parking: Jalan Dusun or HDB car park at Blk 101-103
Price: $30/adult (Kids can order ala carte food at menu price)
Seating Capacity: 70 pax
Menu:

1. Spare Rib and Old Cucumber Soup
2. Deep Fried Fish Skin and Fortune Seafood Roll
3. Egg White Treasure Bag
4. Stir Fried Red Grouper Slices with Roast Sauce
5. Supreme Tofu with Broccoli
6. Crispy Roasted Chicken
7. Coffee Flavoured Spare Rib
8. Fried Salted Egg Prawn
9. Stewed Lamb Brisket in Claypot
10. Diced Seafood Fried Rice
11. Chin Chow with Aloe Vera
Requirements:
In order to come you have to fulfill the following requirements:
1. Have a mouth to feed
But seriously, you don't need to be any sort of foodie or know anything about food to come! So don't be intimidated. Everyone here just loves to eat.
How to register
Invitations have already been sent out to all the members of the facebook group. If you are already a member, you should get an invitation already. If not, please join up and let us know that you would like to come.<br />
The registration details are found here.
Check out the Cafe de Hong Kong review here
Thanks for your enthusiastic support for the event.
The registration is officially closed!