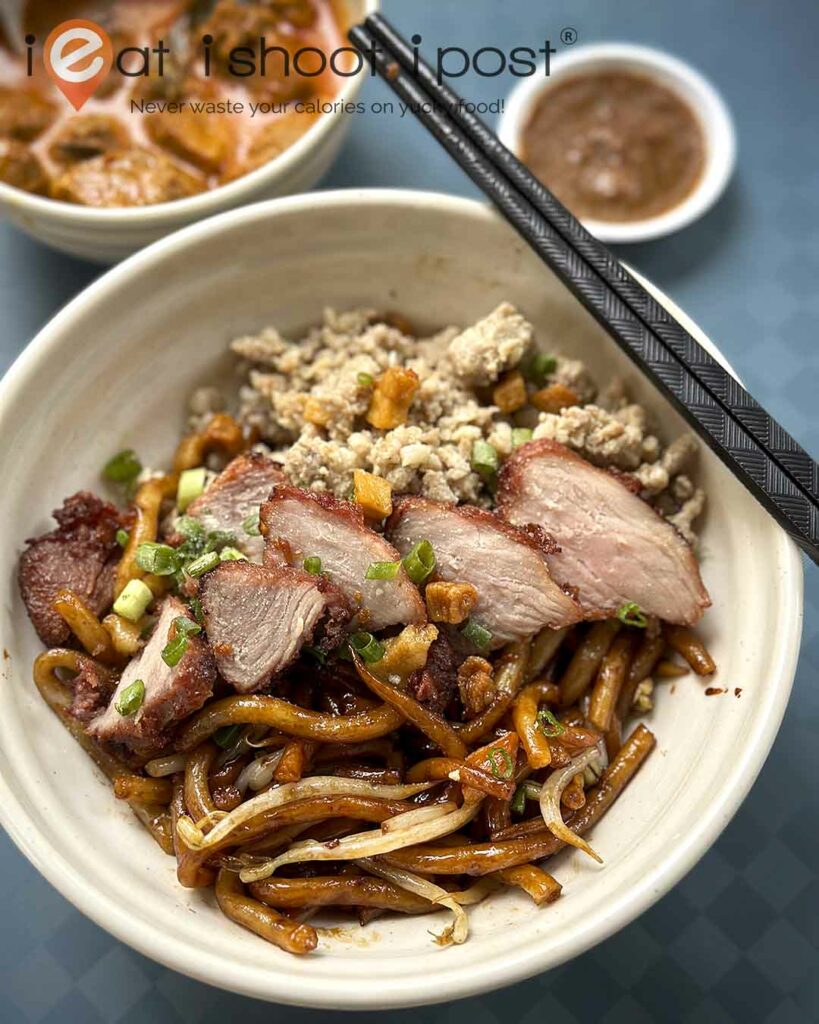 Seremban Cuisine, Anyone?
Anyone here familiar with food from Seremban?
My friends who help to keep me abreast of new happenings, alerted me to this new stall in Potong Pasir recently. They say it serves a Seremban native's "Taste of Home"! And that the owner actually makes his own "lai fen" (rice noodles)! And it's pretty good!
I haven't been to Seremban. So when it comes to Seremban food, all I know about is their famous Seremban Siew Bao. And I vaguely remember writing about Seremban Beef Noodles way back in 2007.
Located between Malacca and KL, Seremban is the capital of Negeri Sembilan which is a city often bypassed by foodies. But, like every other part of Malaysia, there are always gems to be found in each village and town when one starts looking. Since I don't have the luxury of just closing the clinic willy-nilly to go on a food trip, I did the next best thing — do an online food trail!
Seremban Rice Noodles 濑粉
It seems that one of Seremban's most famous food stops is Yi Poh lao shu fen 姨婆老鼠粉. It is a dish made with local rice noodles. In Singapore, lao shu fen refers to short noodles with pointy ends much like cendol. The Yi Poh lao shu fen looks more like our laksa noodles but with a different texture. It is also known as lai fen 濑粉 in other places.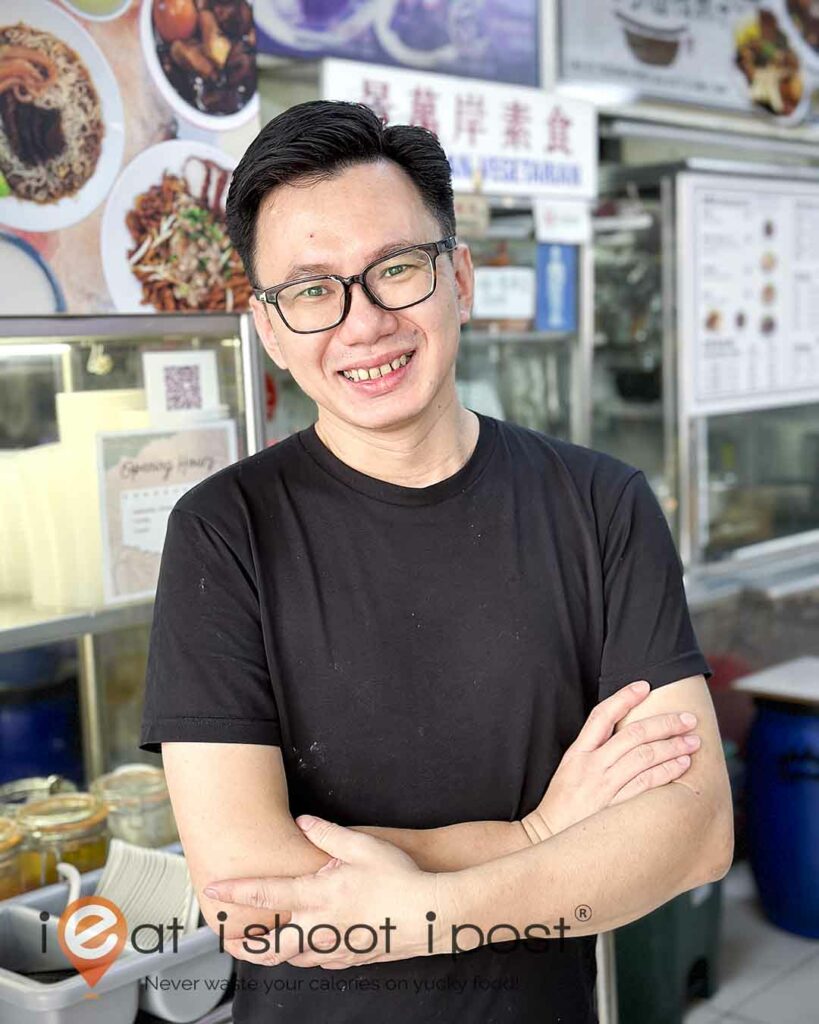 Fortunately, Mr Lim Leong Yew (Leong), 37 is making it possible for me to actually savour the food in my virtual food trail!
"Leong," as he prefers to be called, bravely left his position as an assistant manager at the Grand Hyatt, to fulfill his long-cherished dream of opening a food stall. However, life has presented its challenges for this newly minted hawker. He must rise early and be at the stall by 4 am to prepare his famous lai fen, only being able to leave at 8 pm after cleaning up. Despite the demanding schedule, Leong finds solace in the fact that his stall has attracted numerous visitors from Seremban, seeking an authentic "Taste of Home." It is this unwavering support that keeps him motivated, particularly on days when sales are disappointingly slow.
Like many hawker stalls that have started with limited resources, Leong's stall looks more like a home kitchen rather than an established hawker stall. Nevertheless, within this modest setting, Leong manages to create a bowl of lai fen that is truly satisfying. The handmade noodles possess a delightful texture, complemented perfectly by the specially crafted dark soy sauce that he imports all the way from Malaysia. Leong's nan ru rou (fried pork), might look a little lean, but it is well-marinated, tender, and flavourful.
Of special note is his Seremban pork curry which is quite the hidden gem. The curry powder is specially imported from Seremban, imparting a unique and irresistible flavor to his curry. If you yearn for the taste of Seremban cuisine, this dish will transport you back there – if only for a fleeting moment. 4.25/5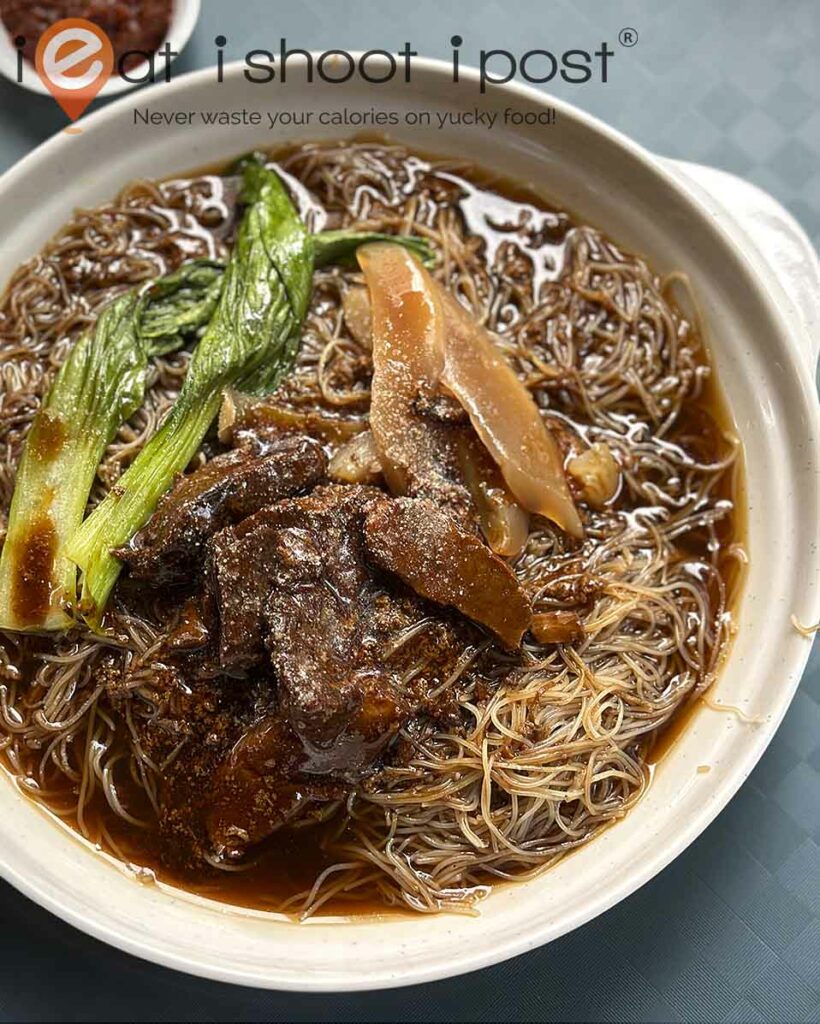 Seremban Sotong Beehoon
Another iconic Seremban dish is Sotong Beehoon. It is basically a wok-fried bee hoon that is doused with a soy-based sauce, and topped with braised pork and cuttlefish. According to Leong, the bee hoon is usually more charred in Seremban. He had to dial it down to cater to the local crowd! I must admit that I am not a big fan of this dish. Although I am sure Serembanites would find it another comfort food from home! 3.5/5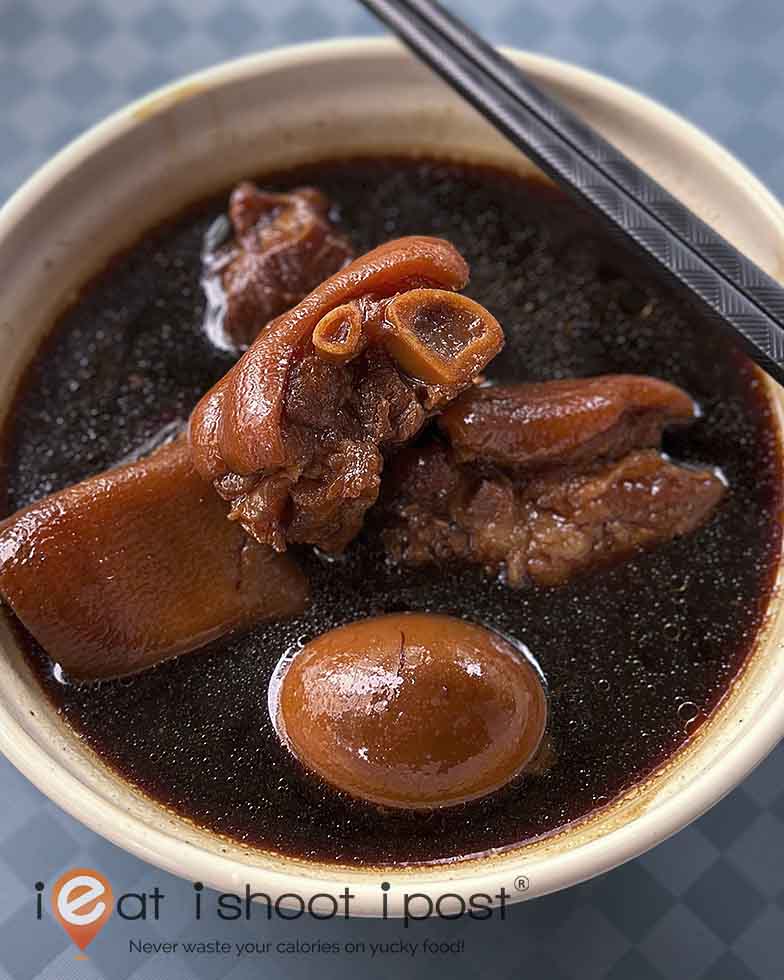 Although black vinegar pork is not strictly Seremban food, if you are after this particular dish, it is very good here. Leong uses Black Vinegar from Seremban and his sauce is aged such that the gingery flavour is nice and mellow. It really tastes like something grandma would cook! 4.25/5
Conclusion
This stall may not be as polished as other established hawker stalls, but it is helmed by a passionate young hawker! He aims to serve up very nice Seremban dishes that should remind Serembanites of the "Taste of Home".