This restaurant has relocated.  Address updated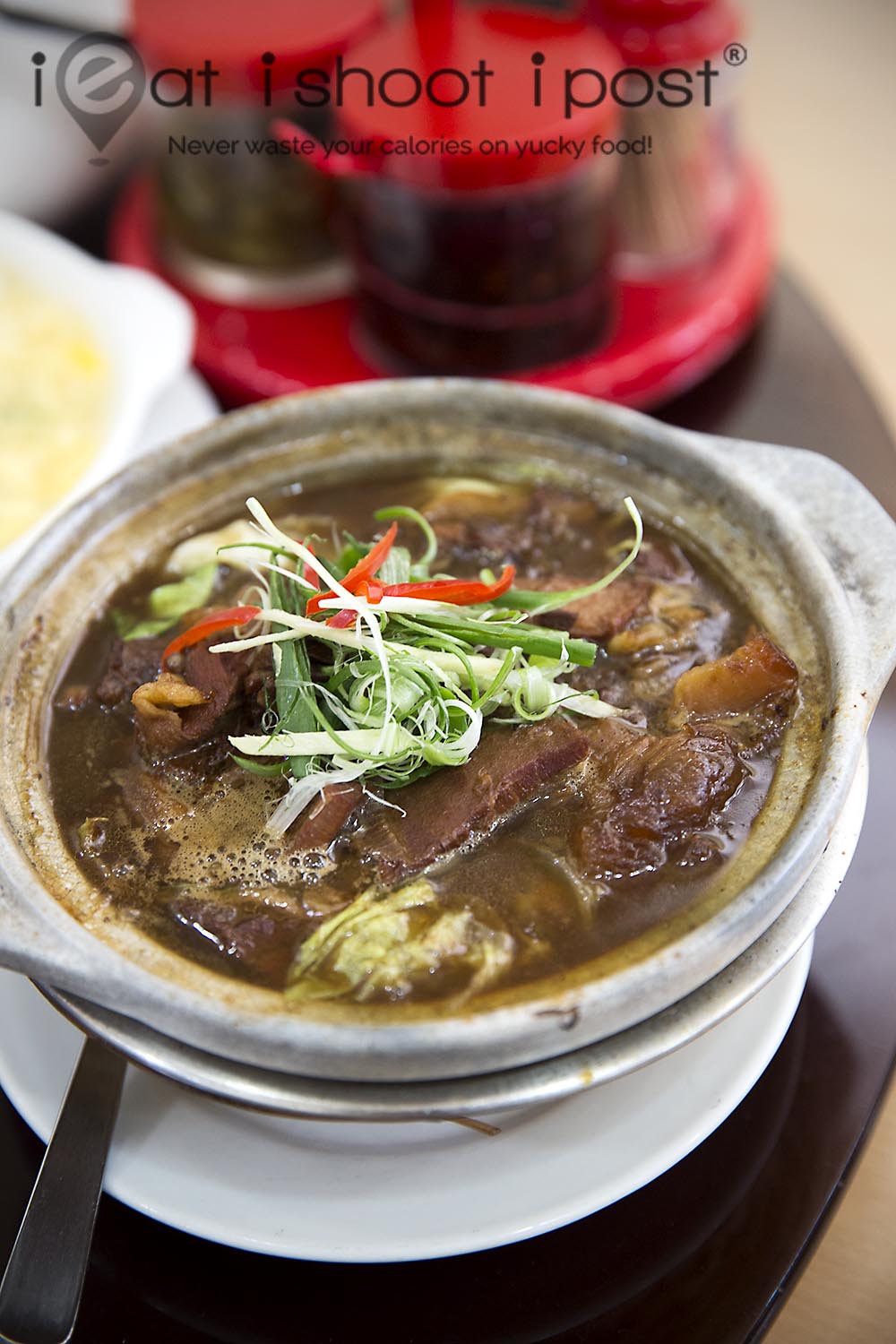 Superbowl Jurong is one of those places like Big Splash which anyone living in the 70's must have been before but probably haven't been back in the last 30 years!  Unless you are living or working around the area, I'd bet you have no reason to visit Superbowl Jurong.  Well, now I am giving you a good reason.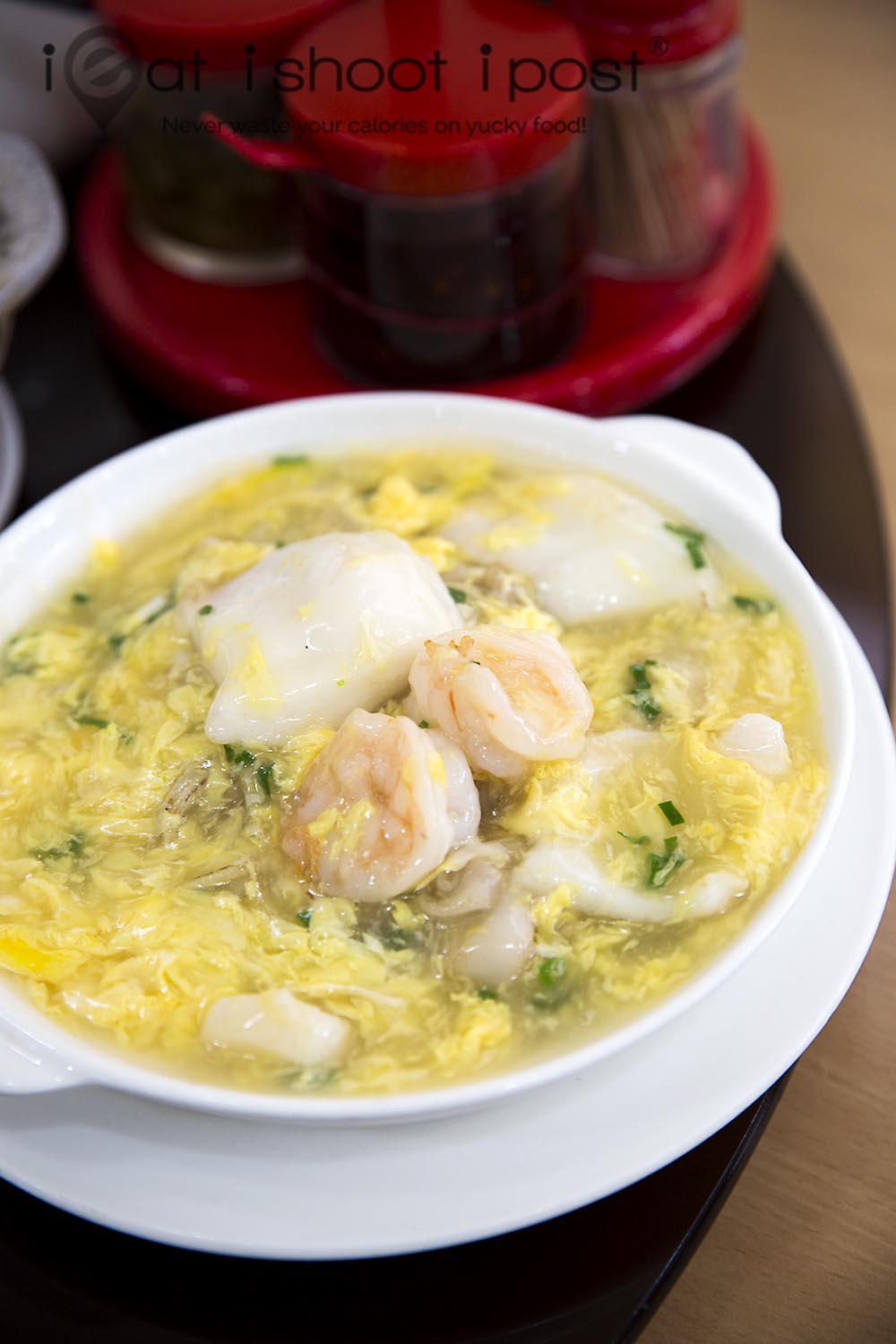 Credit must be given to my friend Cactuskit who discovered this discrete little eatery!  He has been going back three times a week since!  I have to agree with Cactuskit that the place does feel as if you could have just stepped into a noodle house in Hong Kong.  Like the rest of Superbowl Jurong, it looks as if it had been frozen in time!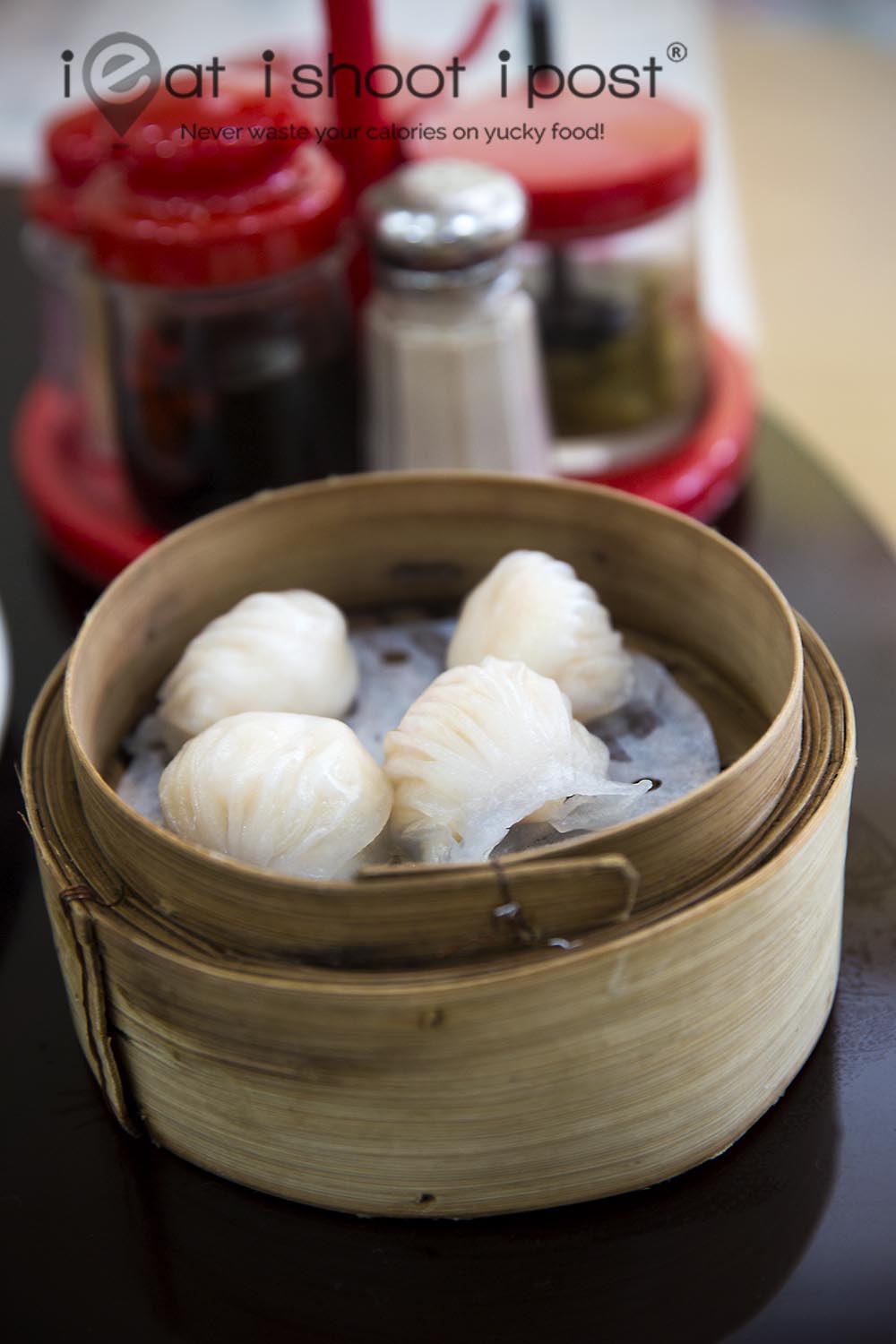 This is the kind of place that most people will term as a "hidden gem".  Hidden, at least, from the community of food bloggers and a gem indeed as the food turned out to be unexpectedly good.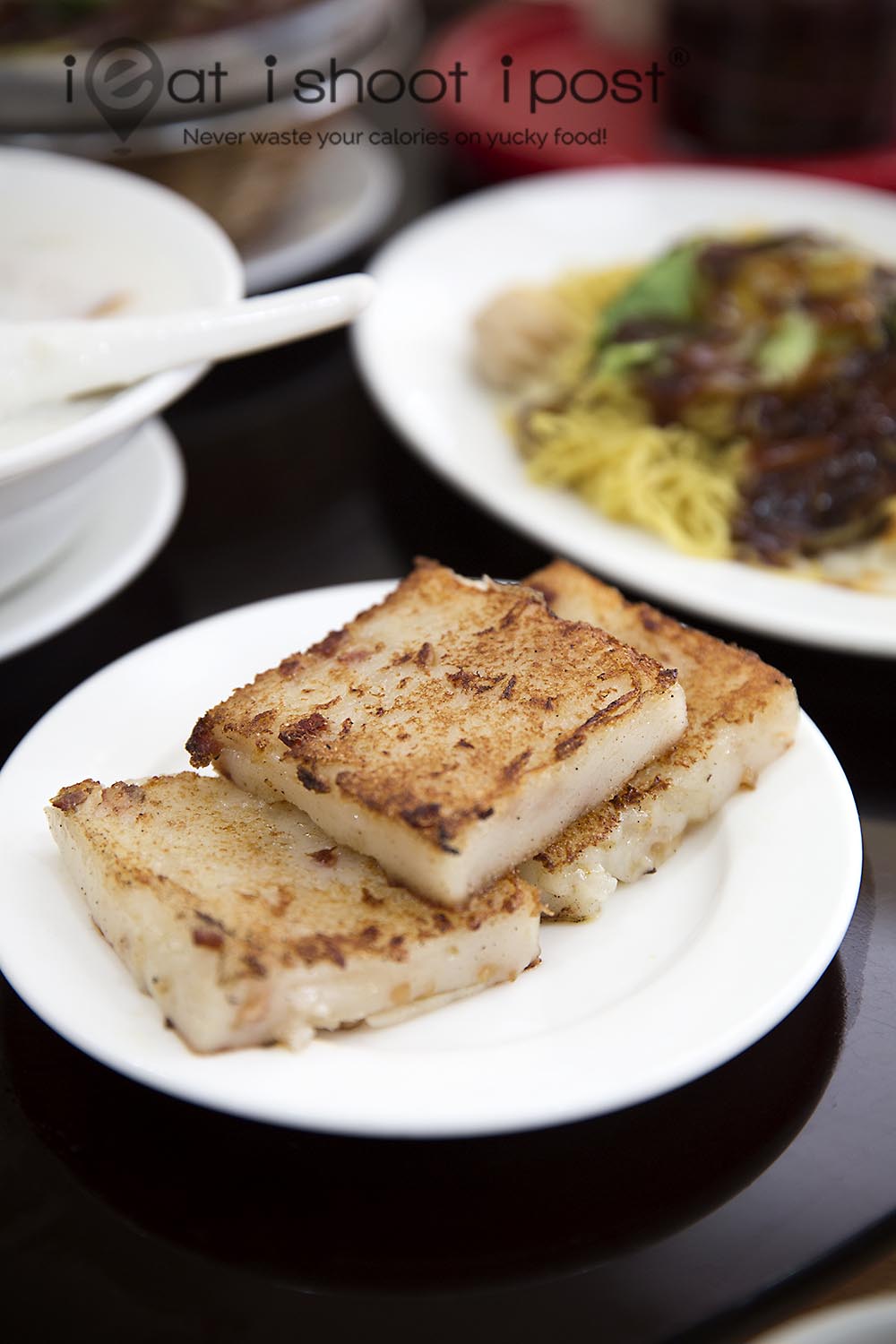 The dish that I would travel all the way there for was the Ngau Lum (stewed beef brisket).  If you have been following my blog adventures, you would know that I often lament that you can hardly find good Ngau Lum nowadays.  The last place I recommended was Tau Fatt Hou back in 2012.  Unfortunately, the hawker retired a year or two after I wrote about them.  Since then, when I get the craving for Ngau Lum, I would have to make it myself!  (Here's the recipe)
The highlight of the ngau lum for me was the chunky piece of tendon which was stewed till it just melts in your mouth.  Not many places has pieces of tendon this chunky as there is only a few pieces per head of cattle and it is very sought after.  The sauce was well balanced and went deliciously well with the wanton noodles!  4.5/5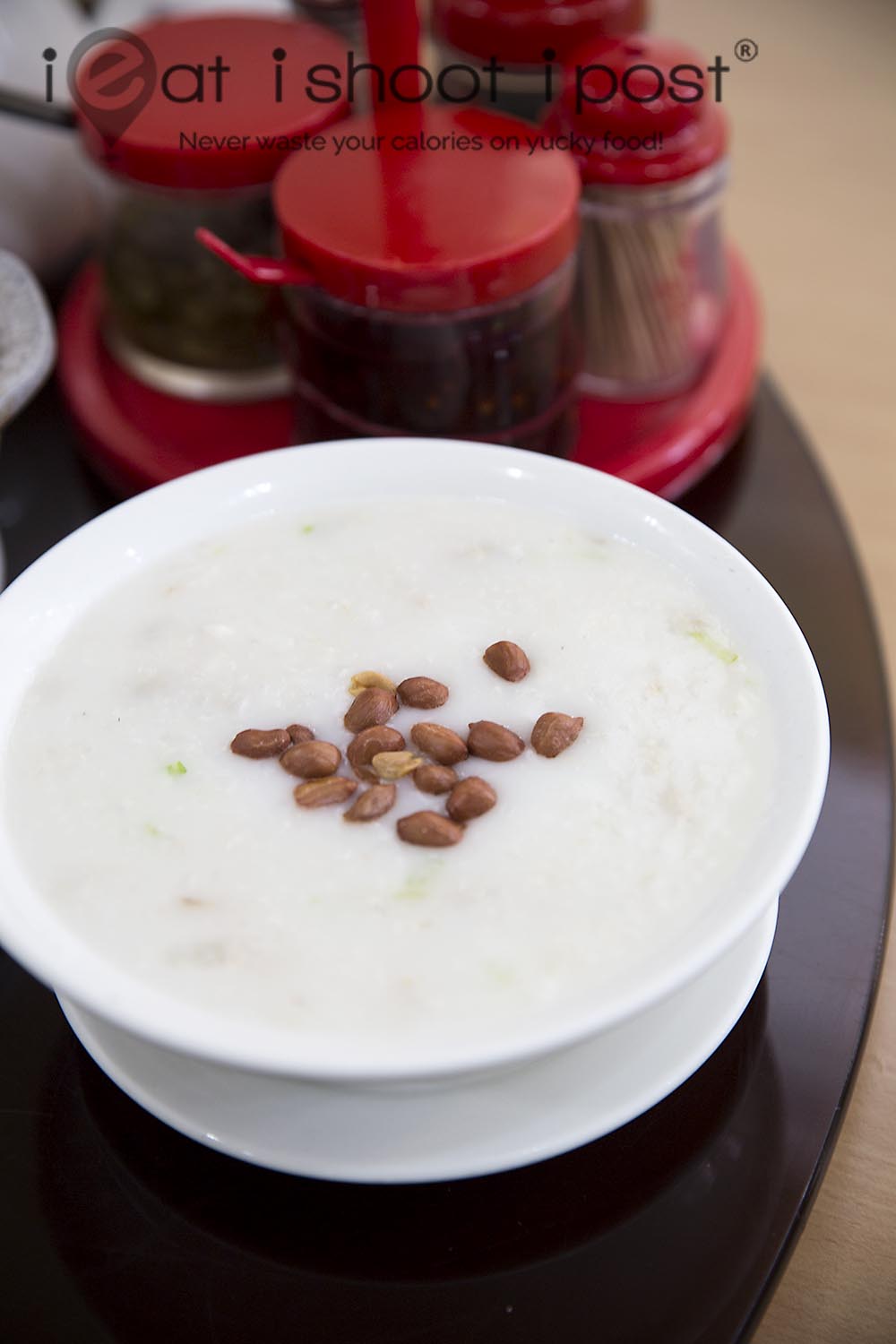 The other dishes which were good was the congee which was smooth and flavourful, as you would expect of a good Hong Kong eatery.  4.25/5.  The wat dan hor fun was also very good.  There was a hint of wok hei which could have been stronger, but the hor fun was nice and slippery.  4.25/5
We ordered a few baskets of dim sum and they were all above average.  I liked the carrot cake was and har gau.  4.25/5
Sunlok has been around for over twenty years and started out at the Jurong Entertainment centre where they were for 13 years before moving to Superbowl Jurong for the last 11.  They will be relocating to 321Clementi Ave 3, #02-10 in the last quarter of the year. The place is run by Raymond who is from Hong Kong and his wife.
Conclusion
I can understand why my friend would travel all the way there from his place in the central area.  The ngau lum is very good and I would travel there to eat it.  The rest of the dishes are also very good.  Not compelling enough to travel all the way there to eat, but certainly if you happen to be around the Jurong area and looking for a place where your calories won't be wasted.