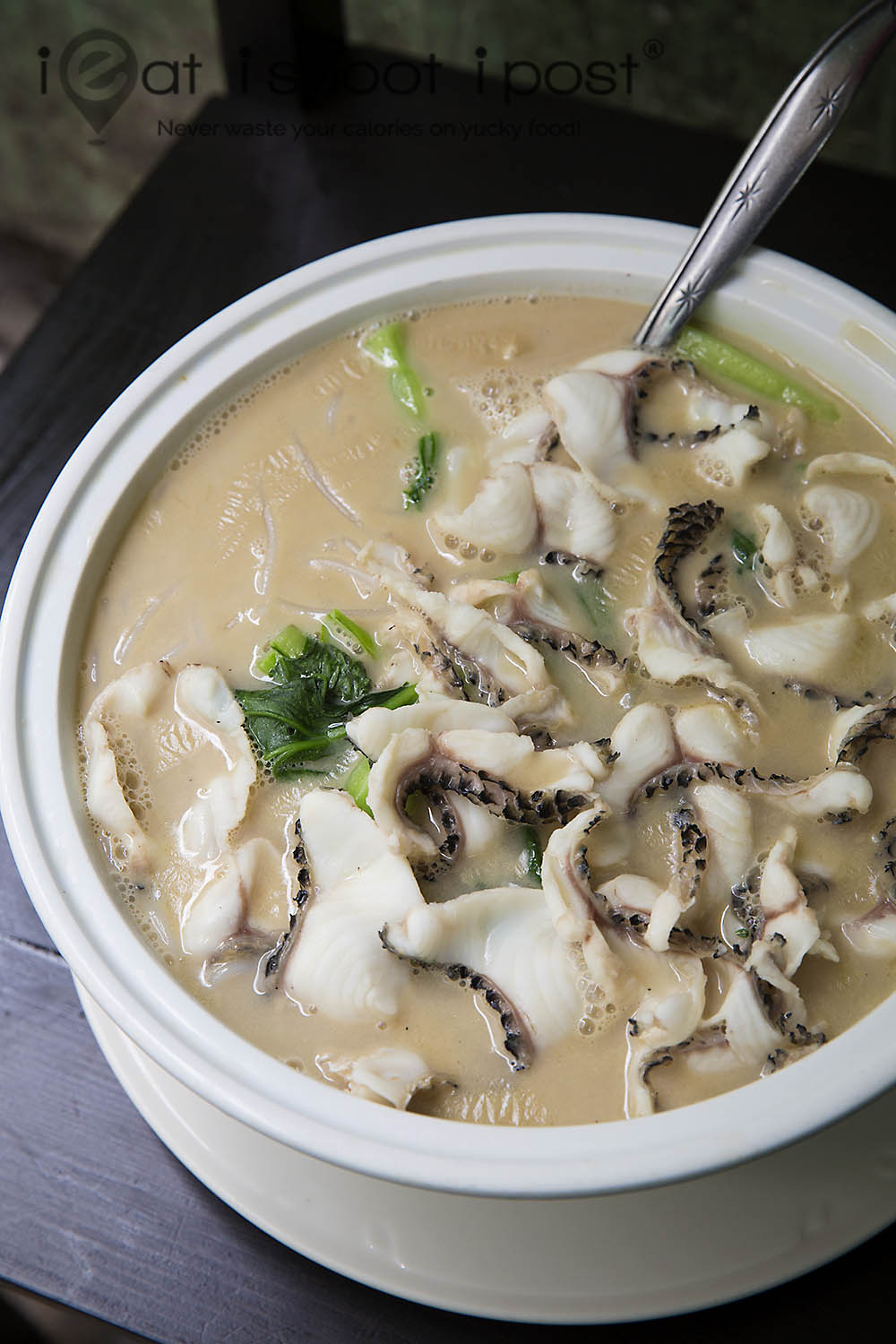 It is hard to write about an eatery when expectations are so high.   Firstly, Ka Soh has been around for a long time and is regarded by many as a Singaporean institution.  Mention fish head beehoon and har cheong gai and its name would invariably turn up!  And then, there is the fact that they are on the listed in the Michelin guide as a Bib Gourmand restaurant!  With these two accolades, you won't be blamed for expecting the food to anything less than stellar.
That really is a problem.
If Ka Soh were an ordinary coffeeshop zi char, you would have thought the food was pretty good.  Their fish head bee hoon is still made the traditional way where fish bones are boiled till the stock is milky, slices of fresh snakehead fish and bee hoon are added and finally the creamy soup is anointed with a splash of chinese wine before it is served.  The thin layer of collagen that forms on the surface is a tell tale sign that milkiness comes from collagen and not from evaporated milk!
The soup is good but our kakis felt that it lacks the oompph when compared to the one served at the the original swee kee fish head noodle house. 4/5
Candice, the third generation owner told me that the soups at both restaurants are slightly different.  The one at this branch is lighter as the clientele are younger and want to have a soup which they can finish without feeling too full.   So the recipe has been tweaked a little to accommodate  the different palate.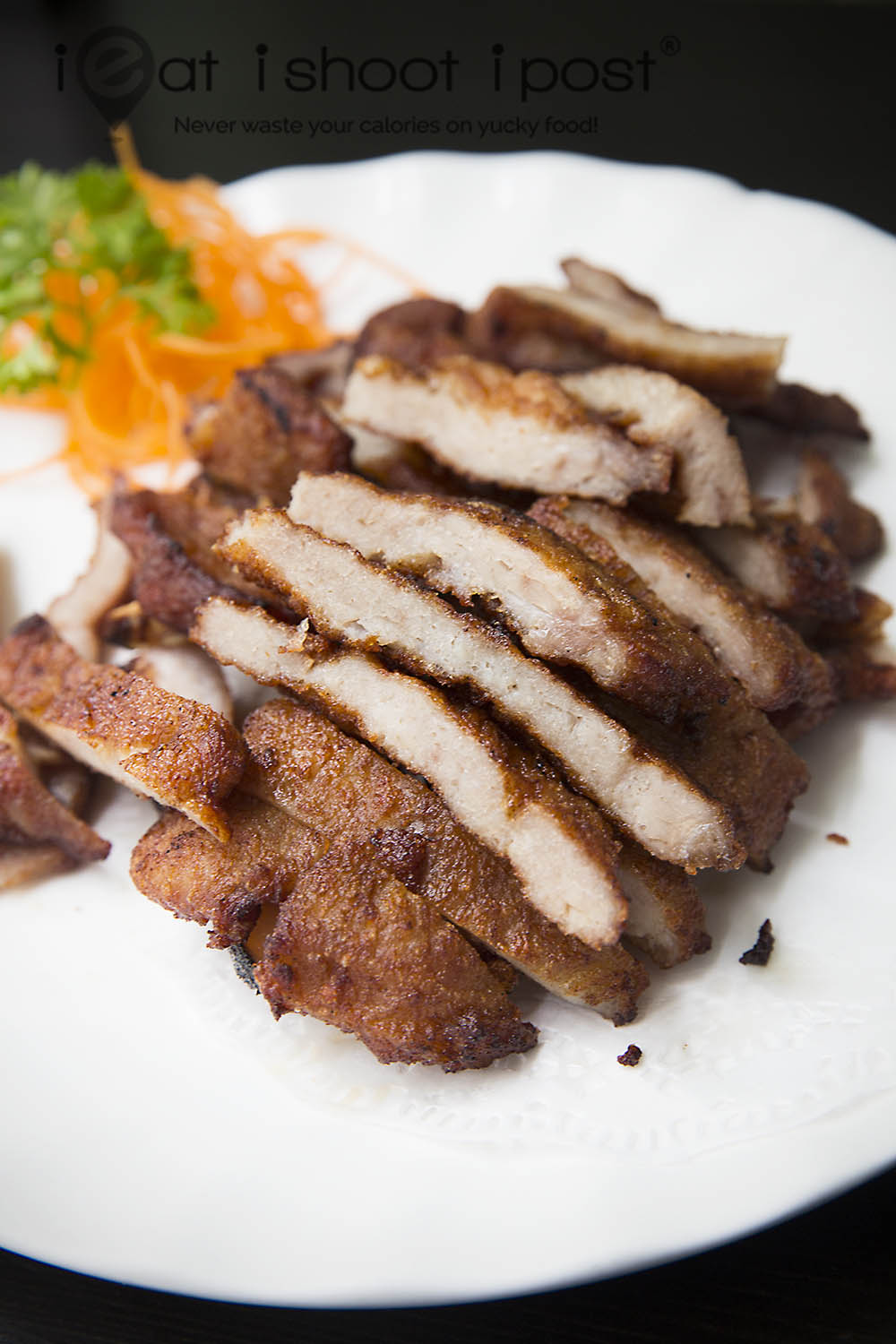 To appeal the the younger clientele, they also use more premium items like kurobuta pork to make their signature pork chops.  Honestly I wouldn't be able to tell the difference since the meat has been marinated and deep fried.  It still has that sweetish savoury flavour and unlike the typical pork chops, there is no sauce to go with it. 4/5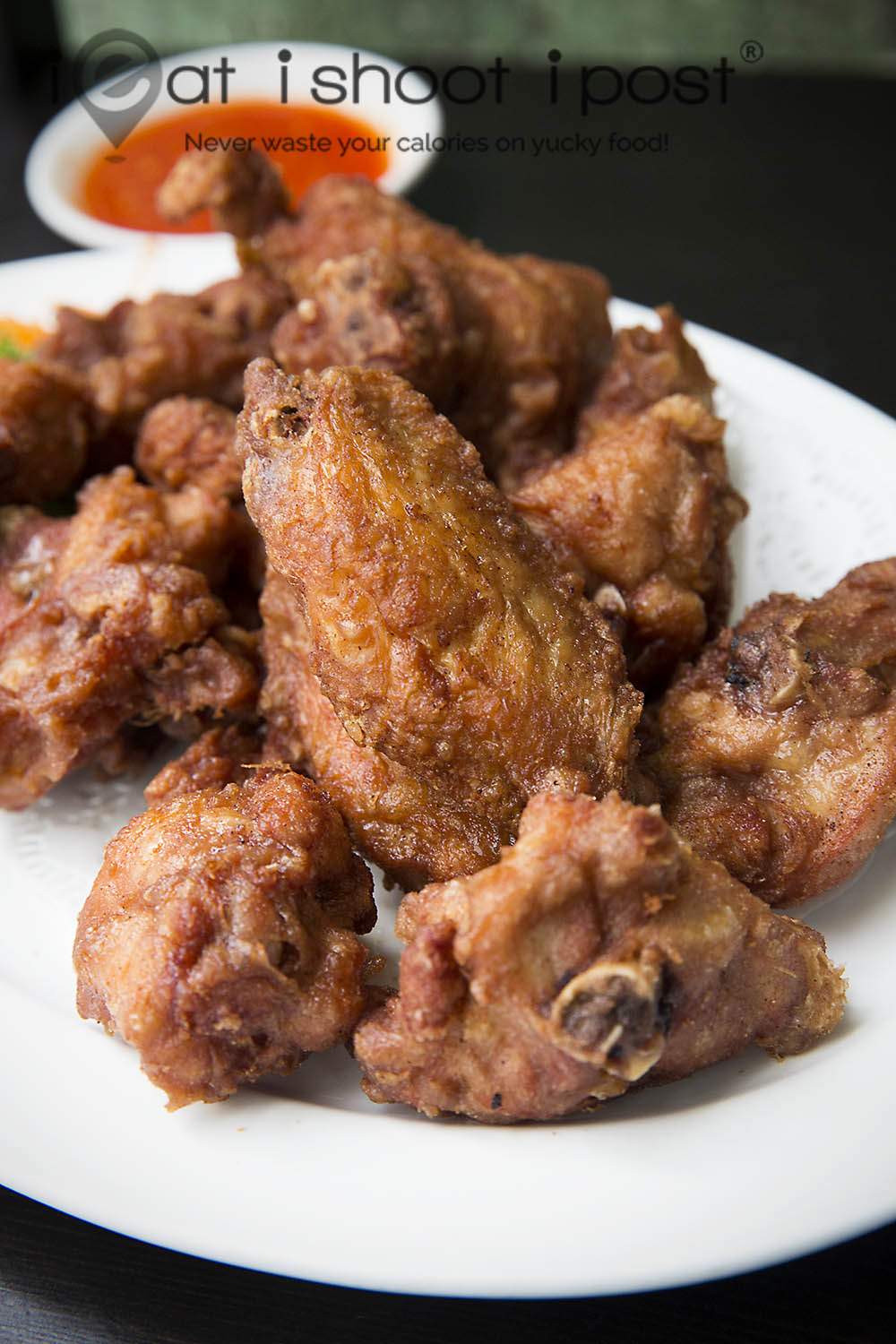 The har cheong gai was very good, but when the reputation of the restaurant was built on it, you would expect it to be a head over the others which it wasn't.  My gold standard for har cheong gai is still the one from Holland Village XO Fishhead beehoon.  4.25/5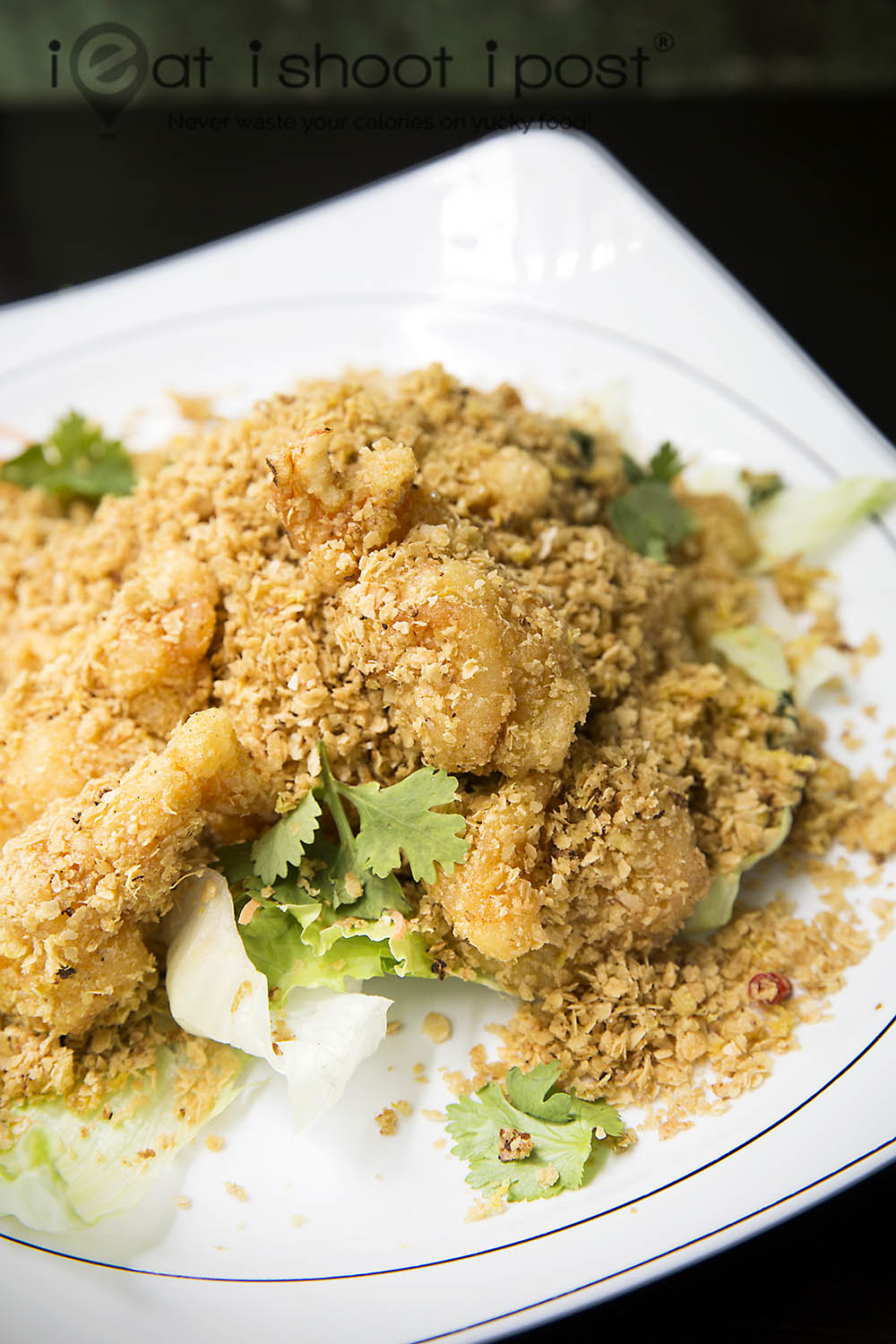 What I like about their cereal prawns is that the shells have all been taken off so it is easy to eat!  The cereal was also nicely fried, well balanced and not oily.  4/25/5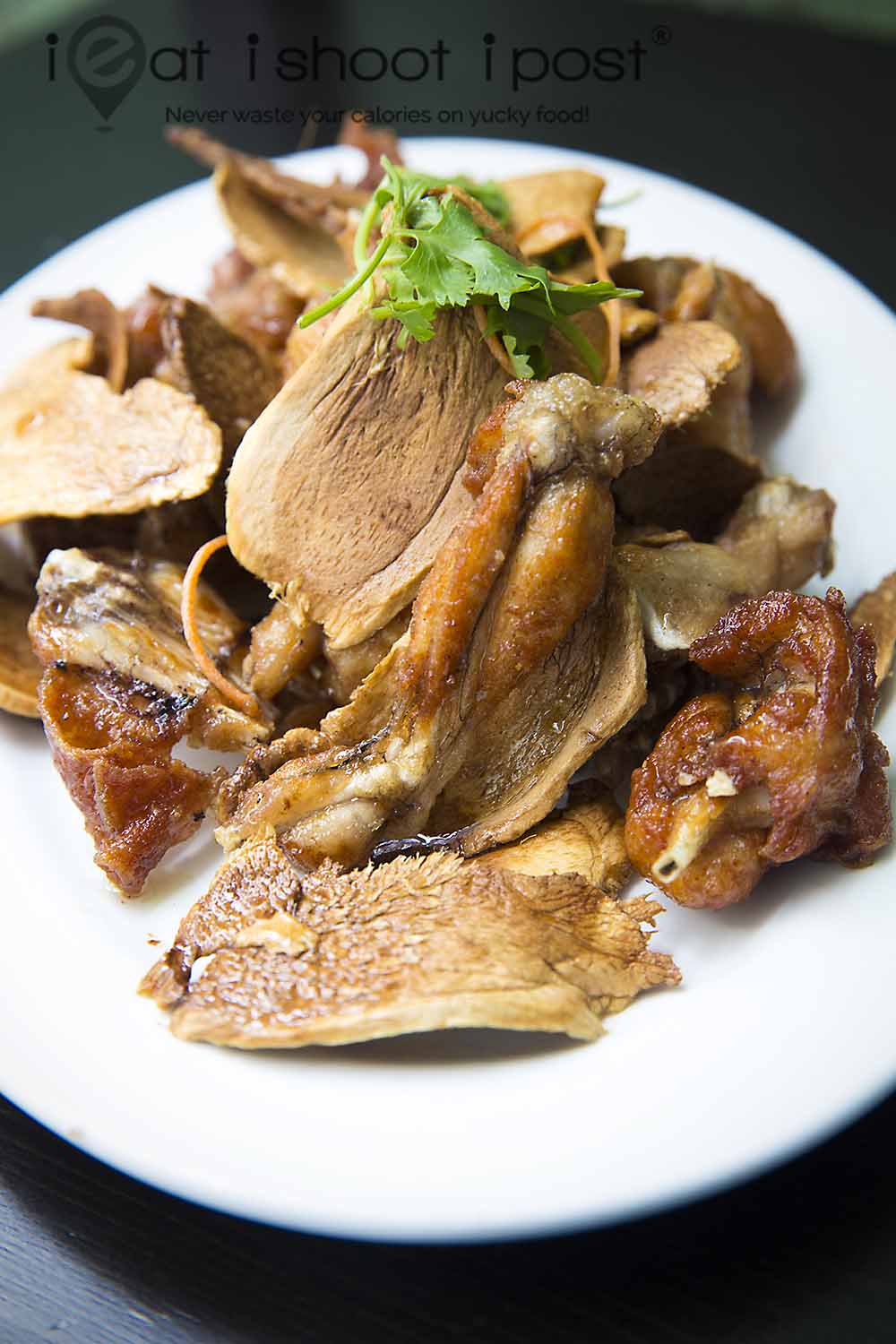 The fried frog's legs were very good.  This is quite unique to Ka Soh.  The legs were nice and juicy and covered with a sweet, piquant sauce which was delicious.  4.25/5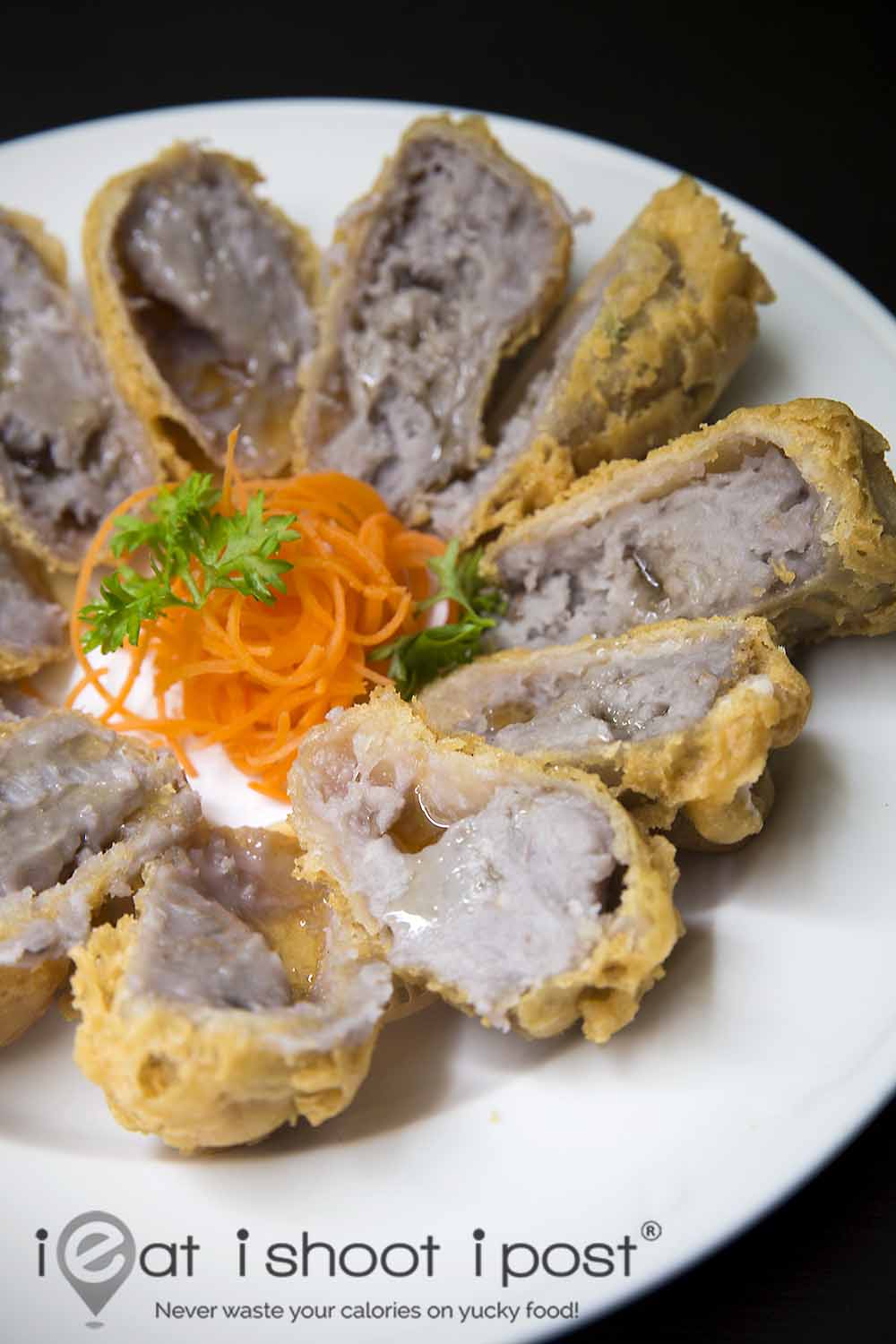 The orh nee dessert is worth a try as it is presented differently from other places.  Ka Soh makes their own yam paste and deep fries them in pisang goreng batter and serves it with a drizzle of syrup.  Worth trying unless you are a stickler for tradition!  4/5
Conclusion
The food at Ka Soh is good  and they do make the effort to make all their sauces and soup stocks themselves.  You will have a satisfying zi char meal there if you walked in without any expectations.